According to a survey , 52% of people now use fitness gadgets. And this market is growing rapidly. According to the results of the first half of 2021, sales of smart watches and fitness trackers amounted to about 2.5 million units, which is 15% more than a year earlier. We tell how smart devices help to play sports and achieve high results in it.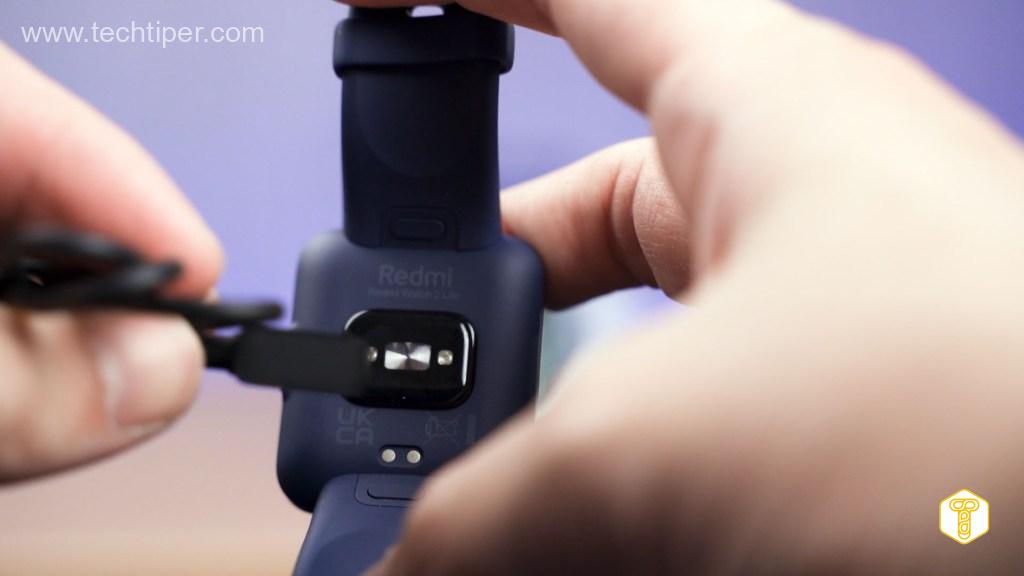 Read Also: Amazfit GTS 3 review: an unimpressive smartwatch with an attractive design
What are trackers
Now the use of technology in a healthy lifestyle can hardly be called a trend. Probably everyone has already counted their steps with the help of the phone at least once, tried to normalize their sleep cycle and saw the notification "Time to warm up" from the phone. This is because such solutions make life much easier.
Achieving a goal is much easier if you can track changes. And tracking them is easier when you use trackers and, as a result, have a large amount of accumulated data. In a sense, technology is replacing an expensive personal trainer and increasing awareness.
There are several trackers that are familiar to everyone, for example, scales or regular watches that allow you to record indicators and record them. But this was not enough for humanity – this is how more accurate and specialized tools appeared.
Read Also: Garmin Venu 2 Plus Review: Smartwatches for sports become more versatile
Heart rate monitors, running power meters that show how many watts of power a person generates during a run, special trackers that record status indicators between workouts, such as resting heart rate, heart rate, blood oxygen saturation level. And of course, applications that determine the nutrients in food.
How to start using them
The most effective way is to start with what you like, choose the right sport: yoga with an instructor, team sports, solo classes in the gym, running. You will most likely have to try several options.
You can install basic apps like Nike Run Club. Such solutions, as a rule, are based on gamification, that is, they give out achievements, constantly praise and motivate the user to continue training.
But if you have not been involved in sports for a long time, then you should first undergo an examination .
Find out your pressure and initial pulse from the therapist.
Get a complete blood count and glucose test.
Make an ECG of the heart at rest and, if necessary, with a load.
Make an MRI of the knee joints (if overweight).
At the same time, not a single application and not a single physical tracker will help you put the perfect equipment from scratch. So, at least for a couple of classes it is worth hiring a personal trainer.
But going to the gym is not necessary, you can practice at home and get feedback online. For example, for yoga at home, the Zenia app is perfect . It is available on our devices with a smart wide-angle camera — the SberPortal smart screen and the SberBox Top TV media center .. It is enough to say "Salute, launch Zenia."
Read Also: Huawei Watch GT 3 review: a sleek watch for more than just fitness tracking
Using computer vision, the application recognizes the user's movements and determines in real time whether the user is performing the asana correctly. If not, it tells you how to correct the technique.
At the end of each workout, the user receives a detailed feedback and advice: how the lesson went, what to pay attention to next time. All progress is saved for easy tracking.
The smart camera on Sber devices allows you to practice while in front of the screen or even to the side of it, as well as moving around the room. You will still be in focus.
Basic set of gadgets and applications
Alexander Sazonov and Lev Rostunov compiled the main list of gadgets and applications that a person who decides to go in for sports should have.
Calorie counter. With their help, you will understand whether you are eating well and how healthy your diet is.
Smart watch. With their help, you can control the distance traveled, training time and your heart rate – one of the most important indicators during physical activity.
Smart scales. They will help track progress in losing weight, measure the percentage of adipose tissue and the body's water balance.
Classic workout gadgets, but now they're getting smarter too. There are already smart dumbbells , a jump rope-counter , in the near future, manufacturers plan to digitize Nordic walking sticks and horizontal bars.
Sleep app. It can be Sleep Cycle or Pillow , which improve the quality of sleep and help you wake up in the correct phase.
This list corresponds to the devices used by Peoples. According to a Sber survey, smartwatches (23%), fitness trackers (18%), smart scales (15%), apps for fitness training (14%) and tracking calorie intake (12%) are the most popular among our fellow citizens.
Read Also: Xiaomi Mi Body Composition Scale 2 Review: Smart Body Tracking Scales
Vladimir Voloshin, co-founder of the international competitions IRONSTAR and ROSA RUN, in 2018 became the first Russian to win the Swissultra DECA extreme 10-time triathlon competition.
He told us in our podcast that he uses a Suunto 9 Peak sports watch during training, which can be on for up to 170 hours. With their help, Vladimir tracks the pace, pulse and distance traveled.
There are no bad or good gadgets, it all depends on your goals. My wife used her Apple Watch to track her walking progress. And when she started running, it became clear that their capabilities were not enough. We needed a sports watch capable of collecting deeper analytics.
Start Small
The pandemic has spurred the sales of fitness trackers, and in the conditions of the lockdown, new solutions were needed that would allow monitoring the state of health and exercising more efficiently at home.
According to survey, in 2020 alone, the volume of the wearable electronics market grew by 17% in units and by 38% in money terms. And in the future, these solutions will become even more popular.
People have tasted the benefits of gadgets and fitness solutions. Now those who are shy or for a number of reasons cannot go to the gym can do sports at home. In addition, home devices make this process more comfortable – at least you don't need to waste time on the road.
Read Also: Redmi Watch 2 Lite review: almost a smart watch and a sports bracelet in one
Of course, devices will not replace the gym or outdoor training, but they make life much easier. For example, if earlier for a quality yoga class you had to go to a studio and work with a trainer, now a TV and our SberBox Top are enough.
Each athlete determines the specific set of fitness trackers for himself, and for amateur athletes, we recommend starting with a simple set of trackers, such as a calorie counter, smartwatch and a sleep app. Over time, you will understand what is right for you, and you can move on.
Application
,
fitness
,
gadget
,
Secret
,
smart device
,
smartwatch
,
tech tips
,
tips
,
tracker
,
Update
,
wireless
---
About Post Author