Microsoft Edge is a browser that cannot be ignored. It's lightweight, feature-packed, and offers a lot more than the first Chrome, and it's expandable by installing additional extensions for Microsoft Edge.
This article will show you how. I will also introduce you to my TOP 10 extensions for Microsoft Edge.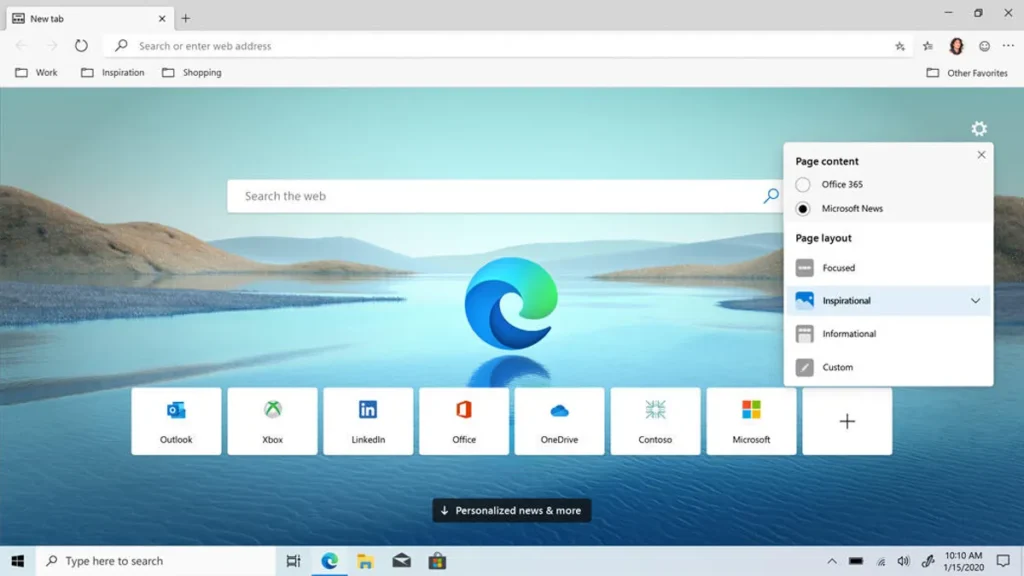 How to install Microsoft Edge extensions
Extensions, or plugins for Edge, or add-ons, are mini-programs that enrich the browser's features.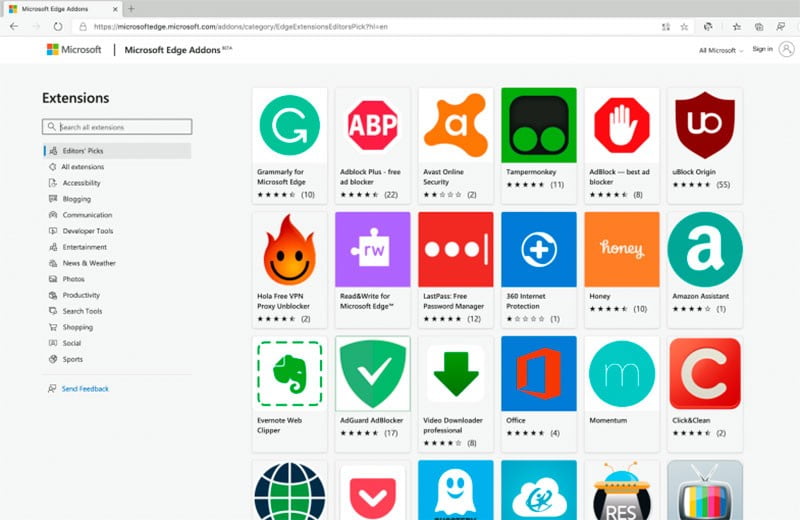 Thanks to these simple tools, the user has more control over the actions that occur in connection with the use of the browser. Interestingly, Edge has add-ons that can be downloaded from Google Chrome. This is due to the fact that both browsers are built on the Chromium engine.
To download Microsoft Edge extensions, go to your browser settings and click on Extensions. Then select the option: "Open Microsoft Edge add-ons". Then the Edge store with plugins will appear in a new tab.
You can use the search engine to find the desired program and click Download.
The last step is to click the Add Extension button. To check if Addons Edge is installed, simply click the Extensions icon and then the Manage Extensions button. A new page will open where you can disable the plugin (by clicking the slider), view details, or remove it completely.
Best Microsoft Edge Extensions – TOP 10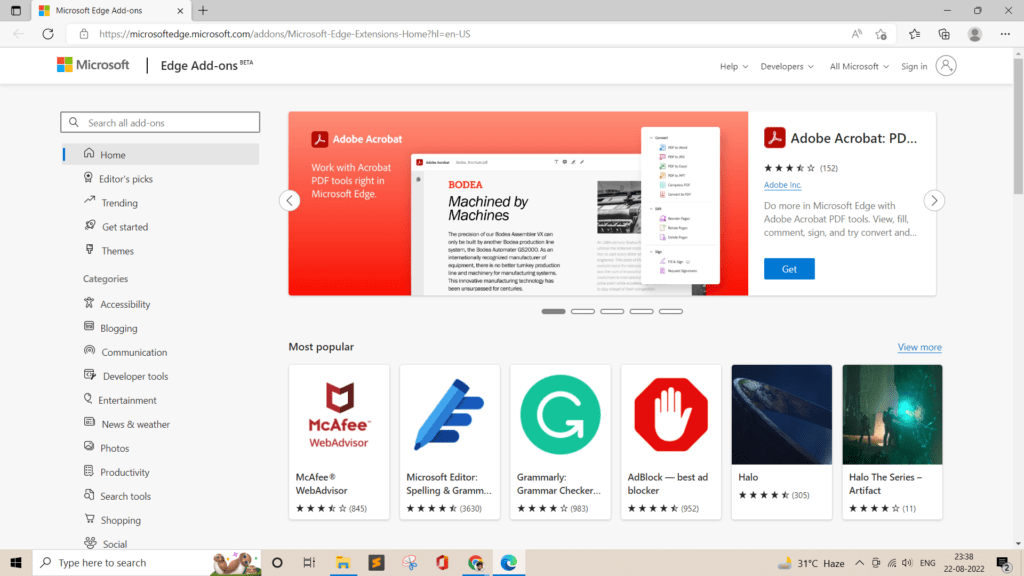 In this list, we have collected the TOP 10 best extensions for Edge, by installing which you will significantly expand the capabilities of the Microsoft browser.
AdBlock Plus (ABP)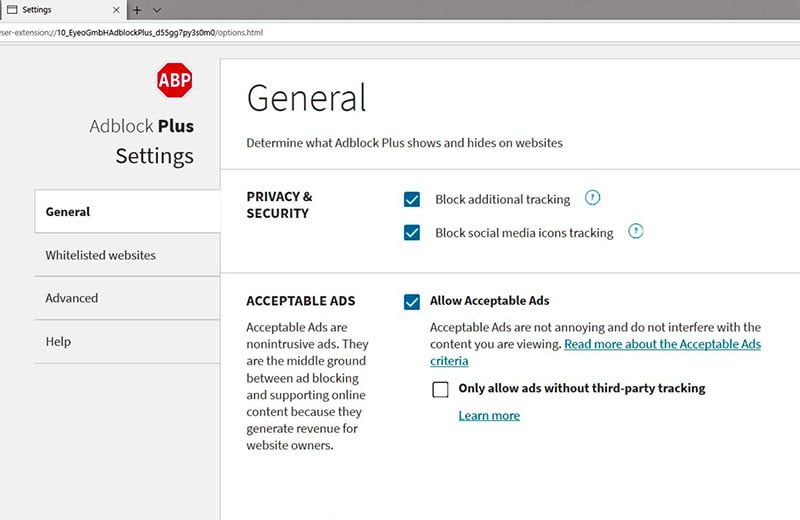 AdBlock Plus (ABP) could not be missing from this list, especially since it is one of the most popular add-ons.
As the name suggests, its main function is to block ads displayed on portals. AdBlock for Edge is easy to use and additionally offers the ability to filter malware and social media scripts.
Advanced users can set their own additional block lists, as well as set their own filters or whitelists.
Bookmark Sidebar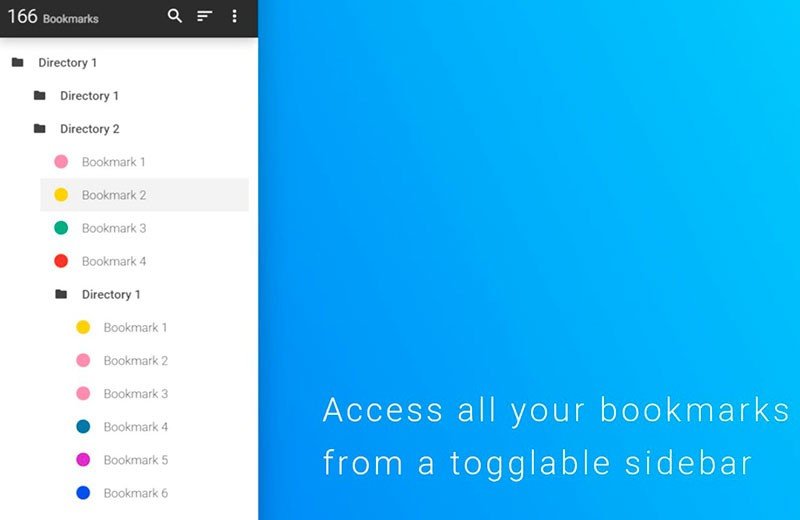 If you want to manage the chaos of your favorite websites, then the Bookmark Sidebar is for you.
The add-on allows you to place tabs in the sidebar where they are easily accessible. You can also set its location and launch options. Here it is convenient and easy to sort pages and mark them with colors, which will positively affect sorting and order.
LastPass: Free Password Manager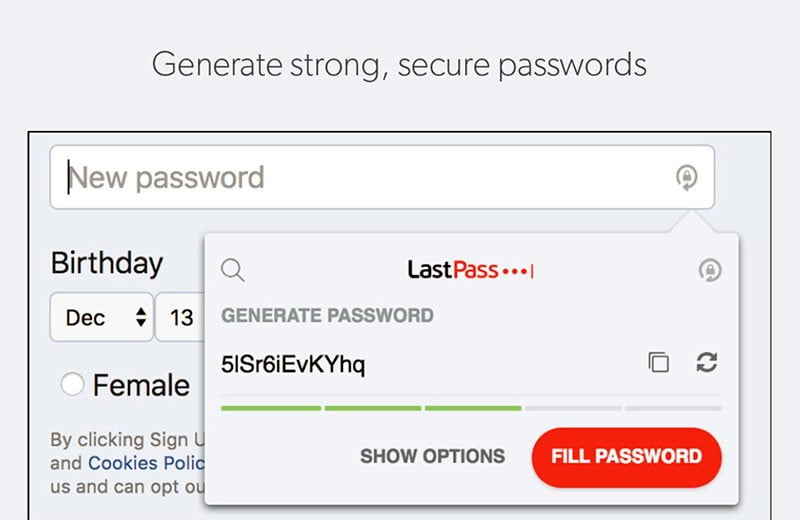 The best Microsoft Edge Extensions should also include LastPass: Free Password Manager.
This password manager will allow you to retrieve and save your website passwords. You only need to remember one master password for the program, and Last Pass will do the rest. The plugin will not only remember all passwords, but also allow you to use them on any computer.
This Edge extension easily syncs across devices, operating systems, and browsers.
Link Unshortened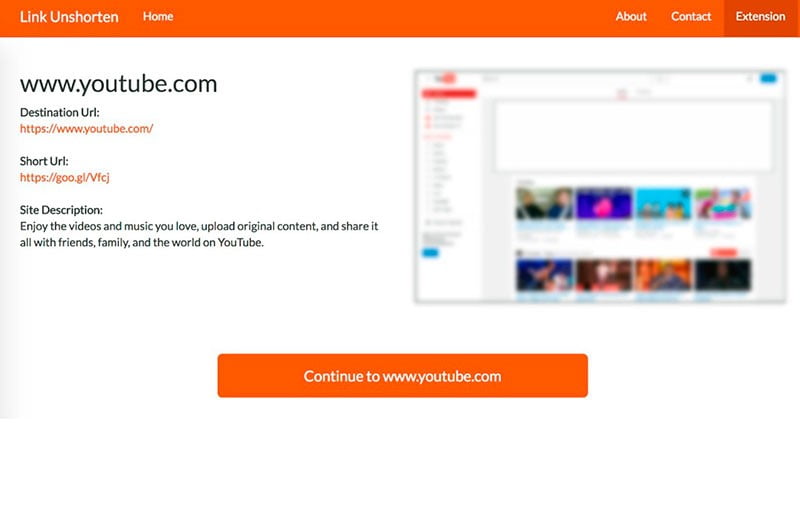 Shortened links can lead to problems, because it is often unknown what might be hiding under them. This is where Link Unshorten comes to your rescue.
If a stranger sends you a shortened link, it's best not to open it. Clicking and navigating through it can lead to infection of the system, for example, by malware. However, if you are wondering what might be in the link, use the Link Unshorten add-on.
This handy tool will make it easier to deal with suspicious short URLs. The extension takes you to a secure intermediate page that will show you which site the URL is for. The add-on is worth installing in Edge!
Infinity New Tab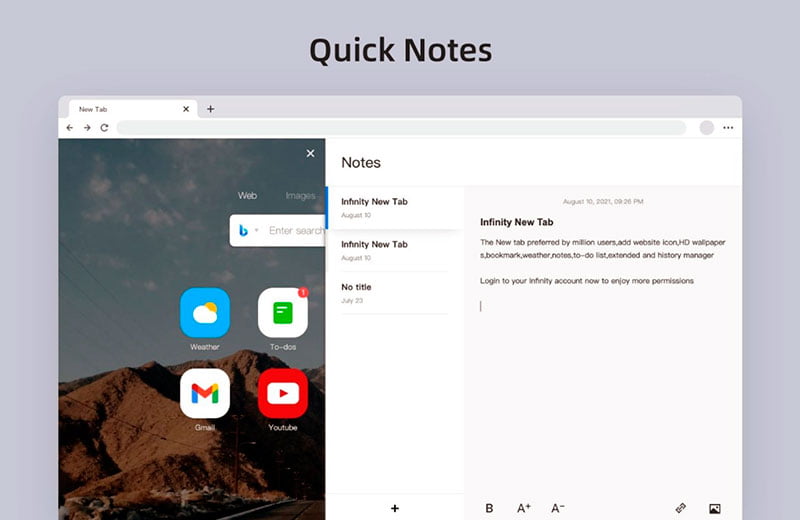 The Infinity New Tab add-on completely changes the look and feel of the Edge browser home page.
Opening a new tab in almost any browser opens the home page by default. In Edge, you go to the Microsoft website for the latest news or most visited websites. But, Infinity Tab changes that and lets you view the weather forecast, to-do list, notes, and other useful thing
With this extension, you can even create multiple scrollable bookmarked pages to navigate to any site if one isn't enough.
YouTube Enhancer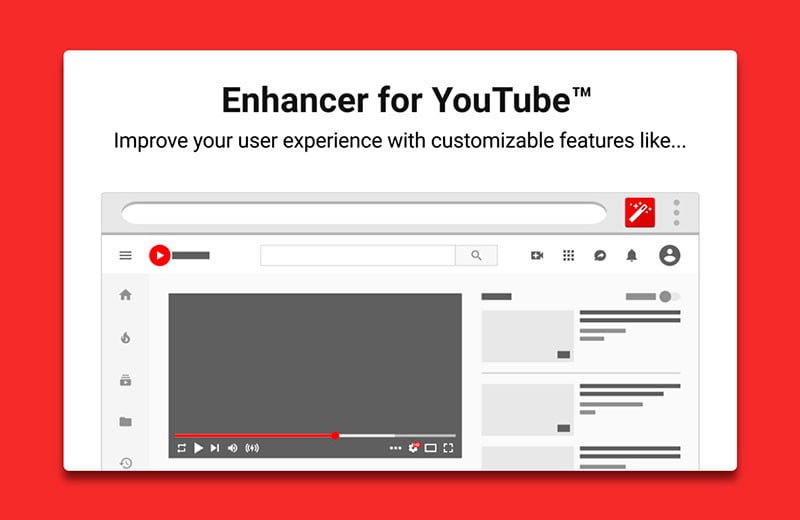 As the name suggests, the Enhancer for YouTube plugin for Microsoft Edge allows you to enhance the YouTube experience.
It is worth paying attention to the ability to manage ads, automate repetitive tasks, or set up keyboard shortcuts for the service to work. The add-on offers a number of options for self-configuration by the user. After that, additional buttons will appear below each YouTube video, which are easy to use.
The Elder Scrolls V: Skyrim 10th Anniversary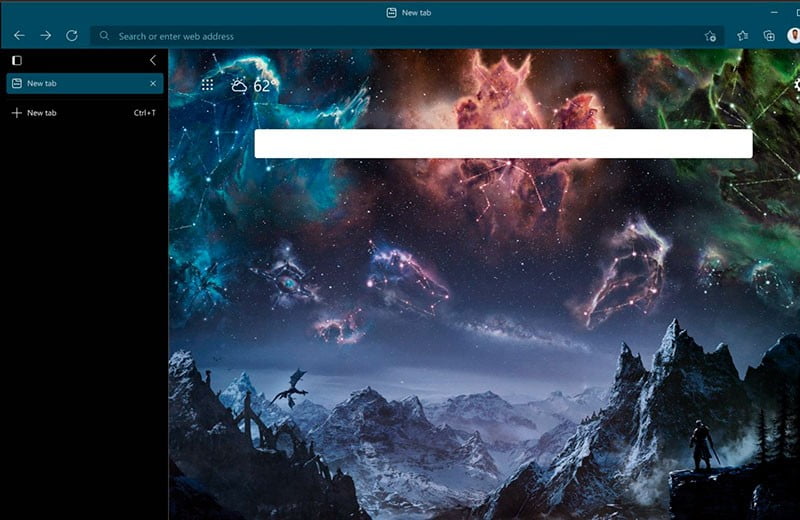 The Elder Scrolls V: Skyrim 10th Anniversary is a special add-on created by Microsoft that changes the look and feel of the browser.
As the name suggests, the extension was inspired by the world of The Elder Scrolls V. Installing this add-on first will cause visual changes to the home page of the Edge browser, and the interface will be rendered in dark colors. Create an attractive beautiful homepage!
Microsoft Outlook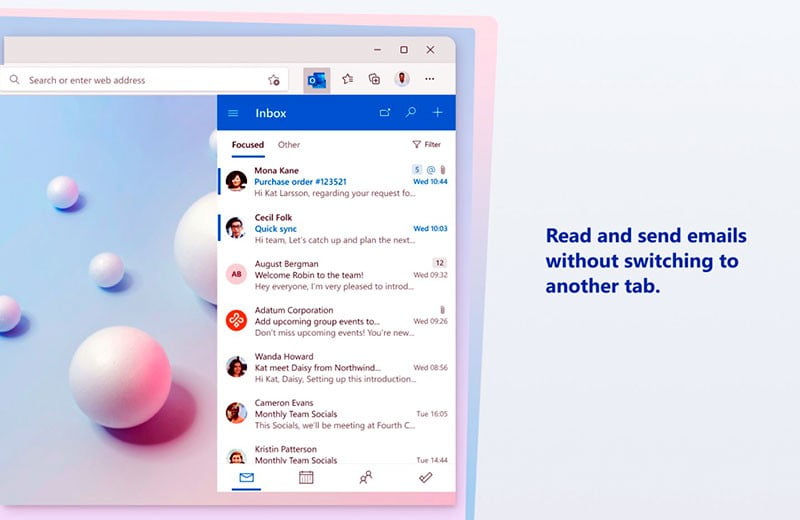 If you receive a dozen or several dozen emails a day, then Microsoft Outlook is for you.
Without being distracted from the browser, you can send and receive e-mail. This Microsoft Edge plugin provides not only email, but also calendar, contacts, and tasks. All this in one convenient place.
Print Friendly & PDF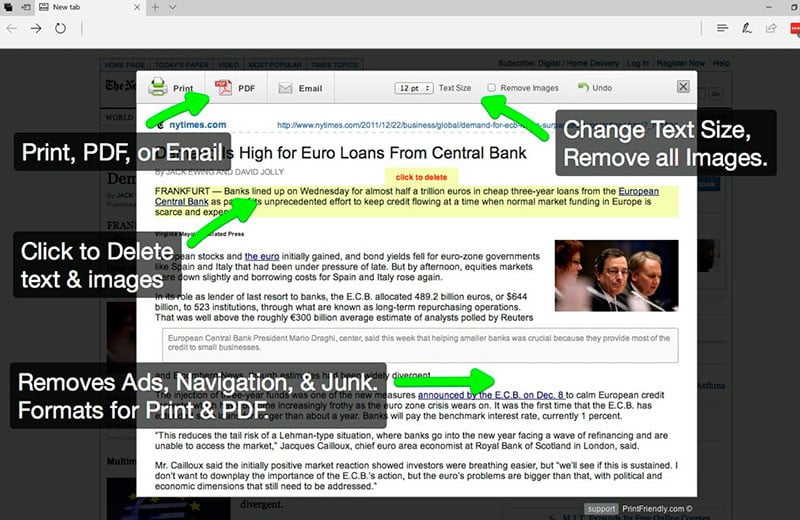 Print Friendly & PDF is an extension known from the Chrome browser that is well suited for printing web pages.
The add-on allows you to remove ads, navigation buttons, and other internet plugins while the page is being printed. This wonderful program allows you to save paper as well as reduce ink consumption. In addition, the plugin also allows you to selectively delete images, adjust text size, or share PDF text via email.
Edge VPN – Free VPN Connection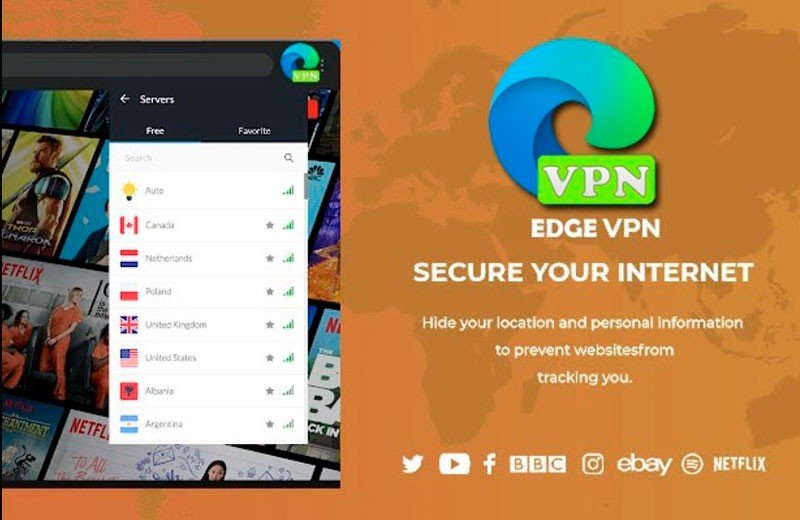 Rumors about the free Edge VPN extension have subsided, while waiting for the official tool, it's worth trying Edge VPN – Free VPN Connection.
The main features of this free Microsoft Edge VPN extension are security and privacy – the user's IP address will not be decrypted. In addition, a stable server network ensures fast connection to servers around the world.
Outcome
What other extensions or add-ons for the Microsoft Edge browser do you use?
Read Also: Useful Extensions for Chrome and Firefox: The best plugins
About Post Author