Hwang Dong-hyuk, creator of the series "Squid Game" is working on a new series. Will it be related to the Netflix hit?
What will the new series from the creator of Squid Game tell about?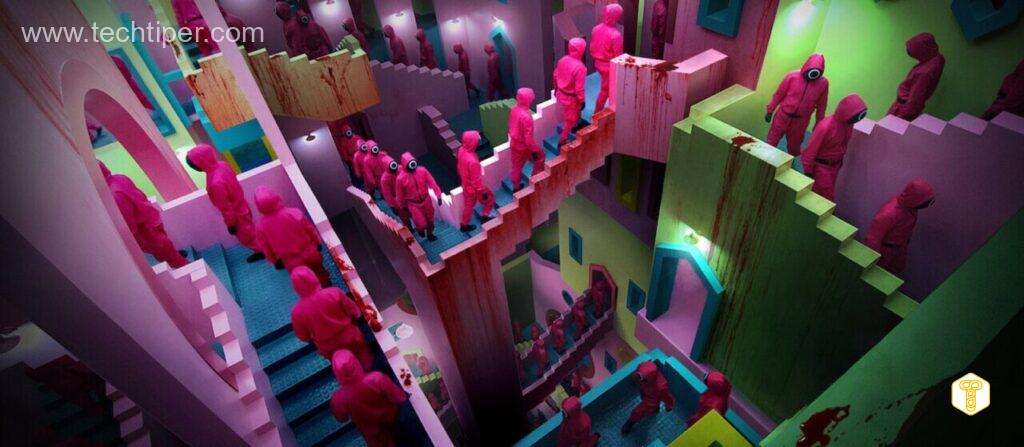 The series currently being developed by Squid Game creator Hwang Dong-hyuk is titled " The Best Show on the Planet ." It is supposed to be a satire that tells about the backstage of "Squid Game". 
The series will also take a look at the massive success of Netflix's Korean blockbuster and how it influenced its author. The Best Show on the Planet is in pre-production right now, so there's not much more information about it. We also do not know when its premiere should be expected.
Read Also: Doctor Strange in the multiverse of insanity is a B-class Marvel horror film
Squid Game – Netflix's biggest hit
The Korean series unexpectedly became a hit on a scale that even Netflix has not seen before. "Squid Game" had its premiere on September 17, 2021 and immediately gained not only the sympathy of the reviewers, but also enormous popularity. During the month, it was viewed for 1 billion 650 million hours . The series was number one in 94 countries , attracting more than 142 million households. At the moment, "Squid Game" is the most popular series in Netflix , both " House of Paper " and " Stranger Things .
Squid Game – when is the Season 2 premiere?
The creator of "Squid Game", Hwang Dong-hyuk, is currently working on three projects. One is the above-mentioned series "The Best Show on the Planet". The second is a film inspired by Umberto Eco 's novel Killing Old People Club. Third to the sequel to "Squid Game" that fans are waiting for the most.
 According to reports from Deadlin e 2, the season of the hit series will not be released until the turn of 2023 and 2024 . So we will have a little bit more time to develop this story.
About Post Author