How much do civil and military helicopters cost – an overview of popular models
The cost of a helicopter depends on the type of engine, power, capacity and carrying capacity. Double Robinson R22 Beta can be borrowed for $ 421 thousand, and the VIP version of the Mi-8 will cost $ 13.2 million. Used versions are sold up to 70% cheaper.
Anyone can buy a real helicopter – there would be a desire and the necessary amount of money on the account. There are dozens of models of various capacities and capacities on the market. Let us dwell in more detail on how much a helicopter costs and on what characteristics its price depends.
Who buys helicopters
90% of clients are men from 40 to 65 years old. These are business owners, top managers, politicians, sports and show business stars. They live in large cities in Russia and the CIS, and own real estate abroad. Their children are studying in Europe.

Dmitry Tolstenyov Managing Director of Diamond Aero Group
Corporate clients include companies whose factories, divisions or sites are located far from each other. Most often these are companies associated with agriculture, gold mining and minerals.

Elena Zanina head of Heliko Group
I started flying by helicopter, because today there is not a single airfield left within a radius of one hundred kilometers from Moscow. My plane Yak-18T is based at the Severka airfield near Kolomna. Because of my busy schedule, I cannot spend more than three hours on the road to the airfield. Fortunately, the helipads are much closer.

I fly in a Robinson 44 helicopter. If I fly in Russia, then I rent a helicopter at Heliport Istra.

In addition to piloting, the helicopter provides tremendous opportunities for me as a photographer. Photos taken during flights with the door removed (to avoid glare and distortion) formed the basis of the GeoGraphics photo exhibition, which took place in the spring of 2018.

Mikhail Lifshits co-owner and chairman of the Board of Directors of JSC "Rotek"
Who sells helicopters
There are three official dealers of Robinson Helicopters in Russia: Heliko Group (Krasnodar), the Ural helicopter company Uralhelicom (Yekaterinburg) and Heliport (Moscow).
The Bell helicopter can be purchased from Jet Transfer (official representative) and Heliko Group (direct supplier).
The Airbus helicopter is also in Heliko Group (direct supplier), Uralhelicom and Heliatica.
The market is small, but now it is enough to meet the demand. Company experts agree that sales have declined in recent years. The head of Heliko Group Elena Zanina notes that now the company's profit is 35-40% lower than five years ago. Elena believes that the main reason for the recession is the difficult economic situation in the country.
CEO of Jet Transfer Alexander Evdokimov agrees with her: "The economic situation forces potential buyers to be extra cautious." A client can look closely and compare models for months and even years before deciding on a deal.
Dmitry Ponomarev, sales manager for the Ural helicopter company Uralhelicom, claims that new helicopters are being bought less because the market is saturated with resource ones. "The buyer more and more often has desire to purchase resource equipment, since this allows significant savings," says Alexander Evdokimov.
Companies are banking on maintenance. In an interview with Delovaya Gazeta. South "Elena Zanina says:" If sales of helicopters are good, then our profit is built approximately in the following way: 75–80% is income from sales, and 20–25% is from maintenance. If a crisis occurs, then the picture changes exactly the opposite. We begin to live off the sale of spare parts, additional equipment, maintenance, repair, services related to maintaining airworthiness. "
To exhibit a helicopter at the annual exhibition HeliRussia will need 11.4 million rubles. This is the price of a minimum area of ​​54 m². The simplest stand without a helicopter will cost 208 thousand rubles. For the status of an exhibition sponsor, you need to pay from 600 thousand to 15 million rubles.
Russian Helicopters Holding is the title sponsor of HeliRussia in 2018 and 2019
Heliatica Marketing Director Sergey Igontov says that the company participates in all exhibitions in Russia, Europe and the USA every year. He also actively invests in digital marketing and video content production. "Marketing is, perhaps, one of the largest expenses of the company," says Sergey.
How much do new and used helicopters cost in Russia?
Prices for real helicopters intended for private individuals sometimes differ tenfold. However, such cars can look almost the same in photographs.
The difference in price is determined by technical parameters: engine type and power, carrying capacity, number of seats and a number of other indicators.
The engine is the main factor affecting the cost. Popular civilian models are equipped with 2 types of motors:
Reciprocating. These motors are simple in design and therefore relatively cheap to manufacture. They run on 100LL aviation gasoline, but they calmly "digest" AI-95 automobile fuel.
Gas turbine. More expensive motors that provide high power and are installed on machines with a large load capacity. They are unpretentious, tolerate operation well in harsh conditions. They run on aviation kerosene.
Read also: Google Photos will process your Live Photos
The heaviest cars can have 2 engines at once, which makes them even more expensive.
Capacity and seating capacity are equally important factors. Larger models are more expensive than options for 1-2 people.
The quality of the interior trim is also important. Expensive models offer passengers leather seats with comfortable backs and folding armrests. Finally, a number of typical "aviation" parameters can be distinguished, which also affect the cost:
climb rate;
maximum and cruising speed;
flight range at one gas station;
maximum flight altitude;
screw diameter and other parameters affecting technical characteristics.
Cost of new and used helicopters
The easiest way to buy a helicopter is from a company that specializes in the sale of civil aviation. Such firms give the customer a ready-to-use machine. The price for a new helicopter includes all additional costs and fees:
delivery by sea or air;
customs clearance;
VAT;
connection of security systems provided for by Russian regulations;
control overflight;
registration with government agencies.
The following table shows prices for new vehicles including VAT and other related charges. The list shows the minimum dealership rates.
Table 1. How much do the new helicopters cost? $ 1 = 66 rubles. According to information from Heliport Moscow and HeliCo Group.
Name
Price
Thousand. $
RUB mln
Robinson R22 Beta
421.0
27.8
Robinson R44 Raven I
625.0
41.2
Robinson R66 Turbine
1,277.0
84.3
Bell 505
1913.3
126.3
Airbus Helicopters H130
4 358.0
287.6
Agusta Westland AW119ke
5,010.8
330,7
Mi-8 AMT VIP
13,200.0
871.2
You can lease expensive equipment from dealers. In this case, the payment is extended for a period of up to 7 years. The final amount will be 20-30% higher than the original cost.
You don't have to buy a new helicopter to fly. Used options are also available on the market, which are usually referred to as "resource" options. They are cheaper, but only an experienced mechanic will be able to assess the degree of wear of the parts. In addition, the purchase of a used vehicle brings the moment of a major overhaul closer, which will cost almost half the cost of the car.
Table 2. How much is used transport. $ 1 = 66 rubles. According to information from Heliport Moscow and HeliCo Group.
Name
Year
Plaque, hours
Price
Thousand. $
RUB mln
Robinson R44 Raven I
2015
560
378.8
25.0
Robinson R66 Turbine
2014
90
950.0
62.7
Airbus Helicopters H130
2014
815
3 137.8
207.1
Agusta Westland AW119ke
2008
800
1,700.0
112.2
It can be seen from the table that the year of manufacture and plaque seriously affect the purchase price. A 3-year-old Robinson R44 will cost 40% less than a new one, and a 10-year-old Agusta AW119ke – 64% less.
Note that in the first 10–12 years the car loses the largest part of its price, after which it practically ceases to fall in price. For example, on Avito you can find Robinson R22 from a private owner for 8.5 million rubles. This is 70% cheaper than the new model. We have already noted a very similar ratio (64%) in the case of the much more recent Agusta AW119ke.
How much do military helicopters cost
It is quite difficult to say unequivocally how much a military helicopter costs. Prices may vary greatly depending on the volume of supplies and the terms of the contract concluded with a particular country. The following list shows prices for real military helicopters in rubles.
Table 3. How much military helicopters cost. $ 1 = 66 rubles. Sources: Interfax, Public procurement portal, kazanhelicopter.ru
Name
Price
Million $
RUB mln
Ansat-U (educational)
5.5
363.0
Mi-8 AMTSh
8.6
567.0
Ka-50 "Black Shark"
16.0
1,056.0
Ka-52 "Alligator"
20.0
1,320.0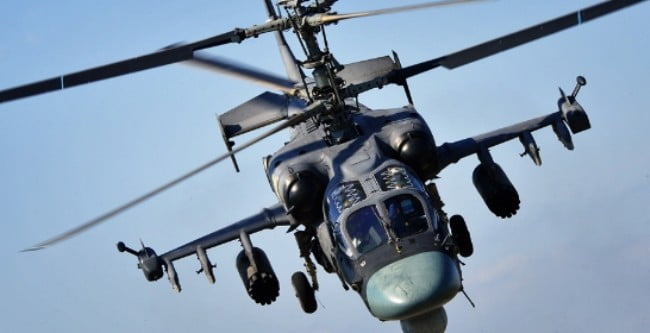 How much did a helicopter cost in the USSR
During the Soviet era, the market for private helicopters was virtually non-existent. Civilian helicopters were delivered on a distribution system, so today it is impossible to say exactly how much they cost.
The same problem is typical for the military aviation of the USSR: its cost never became public. It is only known that Soviet vehicles cost less than their American counterparts.
In other countries
The cost of helicopters in different countries primarily depends on the value of customs duties and VAT.
Information on the topic: VAT increase in Russia.
The level of demand for private aviation is also important. Significantly more helicopters are sold in Europe or the United States than in Russia, and they are often cheaper there. For comparison, let's see how much the Robinson R44 Raven II costs in the US, Austria and the UK.
Table 5. Prices in other countries of the world. Source: avbuyer.com
| | |
| --- | --- |
| The country | Price, thousand $ |
| Russia | 735 |
| USA | 598 |
| Austria | 614 |
| Great Britain | 620 |
The cheapest way to buy Robinson is in the United States, since it is in this country that production is located. In Austria and Great Britain, a helicopter will cost more.
Additional services when selling a helicopter
The price of a helicopter in Moscow is from 230,000 euros Calculate the exact cost
Technical and financial audit0euro
Basic technical repair from 15000 euros
The amount of insurance payment for the helicopter is 9500 euros / month
Commissioning about 5500 euros
This subsection is devoted to issues related to the helicopter rental service. He talks about the advantages of this service from a professional aviation broker company, introduces examples of the most popular aircraft models, their characteristics, photographs of passenger cabins.
Empty legs
The page tells about the features and benefits of the Empty Legs service, which allows you to organize a flight on a private jet with significant savings. You can familiarize yourself with the procedure for the provision of this service and the list of offers valid at the time of contact.
Free business aviation consultation
If you have any questions regarding business aviation, please contact us.
Experts will provide comprehensive professional advice on all topics
related to business aviation, private jet and helicopter flights.
Urgent flights to and from Europe
We organize urgent private jet flights for flights within Europe. We comply with all the precautions taken by European countries to combat the spread of Coronavirus infection (COVID-19). Private jet crews are regularly checked.
Application
The cost of each specific model depends on many factors and is always calculated individually. Leave a request and we will name the exact price of the selected helicopter
Leave your phone number and we will call you Your name is Contact number Aircraft rental – from 5000 €
Sharing – from 2500 € By clicking on the button you agree to the
data processing policy.
What is produced in Russia
Russian Helicopters holding is the only manufacturer in the country. It was founded in 2007 together with the state corporation Rostec. It included five factories, two design bureaus, and enterprises for the production of components. The oldest of the enterprises – Arsenyev Aviation Company "Progress" – will be 82 years old.
Throughout its history, Russian Helicopters factories have produced 22% of the world fleet of military helicopters, 49% of heavy and 65% of medium civilian helicopters. The latter are intended for cargo transportation, agricultural, rescue, fire-fighting, construction and other works.
The holding produces the Mi-8/17 – the world's most popular helicopter in the entire history of the industry; and Mi-26 (T) – the world's most lifting helicopter.
At the end of 2018, Russian Helicopters received applications for the supply of 70 Mi-171A2 and Ansat helicopters to the countries of East Asia worth more than half a billion dollars, the Ministry of Industry and Trade reports. Buyers – government and commercial organizations. According to the general director of the holding, Andrei Boginsky, in the next ten years the demand in the countries of Southeast Asia may reach up to 420 helicopters.
The holding will also supply 200 Ka-226T helicopters to India. And the deal with the Philippines fell through due to US anti-Russian sanctions, RBC reports.
According to the holding's report , 36% of revenue (4.4 billion rubles) for the nine months of 2018 came from exports.
The first light Russian helicopter VRT500 has not yet gone on sale. The holding's website states that its expected cruising speed is 225 kilometers per hour, and its flight range is 860 kilometers. The helicopter will be designed for five people. According to Andrey Boginsky, General Director of the holding, by 2035 VRT500 will occupy 15% of the world civil helicopter market.
As far as we know, a prototype VRT500 is planned to be manufactured by the end of 2019, and entry into the Russian and international markets is scheduled for 2021.

According to the declared technical characteristics, it can be a completely competitive car in its segment, depending on the cost, of course. And how it will actually be time will tell.
How to maintain a helicopter
Hangar
You can build it on your suburban area or rent a place from a dealer. In Heliport Moscow, for example, it costs 792 thousand rubles a year.
Fuel
A liter of aviation gasoline costs from 65 rubles. The Robinson R44 Raven II, which we wrote about above, consumes 60 liters per hour. According to Heliport Moscow, the average aircraft owner flies about 100 hours a year. Total – 390 thousand rubles per year.
Maintenance
Maintenance must be carried out according to the calendar (for example, every four months) or according to the number of hours in operation (every 50 hours). The cost depends on the type of helicopter (light, medium), the number of engines, technical condition, and the intensity of operation.
Heliport Moscow estimates the annual service at RUB 150,000.
Insurance
It is prohibited to take off without a civil liability insurance policy. According to Article 131 of the Russian Air Code, the sum insured is equal to two minimum wages (minimum wages) for each kilogram of the maximum take-off weight of the helicopter.
The minimum wage rate for payments for civil obligations is 100 rubles. The maximum take-off weight for each helicopter model is different, the minimum is 1000 kilograms. It turns out that a civil liability policy will cost at least 200 thousand rubles a year.
It is not necessary to obtain a comprehensive insurance policy. Rates depend on the brand of the helicopter and the number of risks (death; loss and damage; death and damage and loss). For Robinson helicopters, the minimum rate is 1.3% of the cost of the vessel, for Airbus – 0.8%.
Tax
The rate of transport tax on an aircraft depends on the region where you base your helicopter. In Moscow, for example, 250 rubles per horsepower, and in Yekaterinburg – 82.4 rubles. The exact amount can be calculated on the FTS website. For the Robinson R44 Raven II helicopter with a 205 horsepower engine, which is installed at the airport in Moscow, the transport tax will be 51,250 rubles per year.
The helicopter is considered real estate (Civil Code of the Russian Federation, Article 130), which means that for legal entities it is also subject to property tax – up to 2.2% of the average annual cost.
Total: from 1.5 million rubles without hull insurance and taxes.
Airbus Helicopters H125
Year of release: 2019
Flight hours: 8
Owner:-
Europe
Price: 2 760 000 €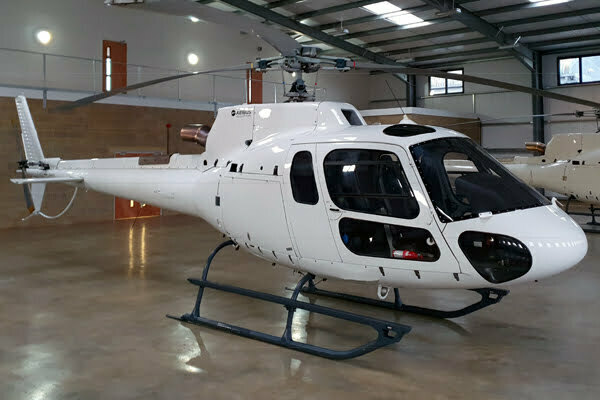 Bell 505 jet ranger x
Year of release: 2019
Flight hours: 115
Owner: Yur. face
Europe
Cost: $ 1,615,000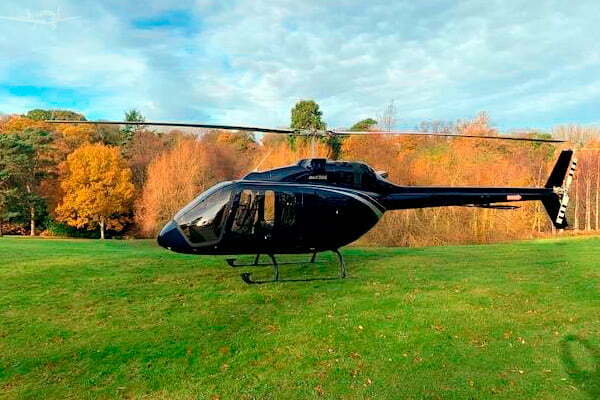 Mi-8AMT
Year of issue: 2006
Flight hours: 1340
Owner: legal entity face
the Russian Federation
Cost: 320,000,000 RUR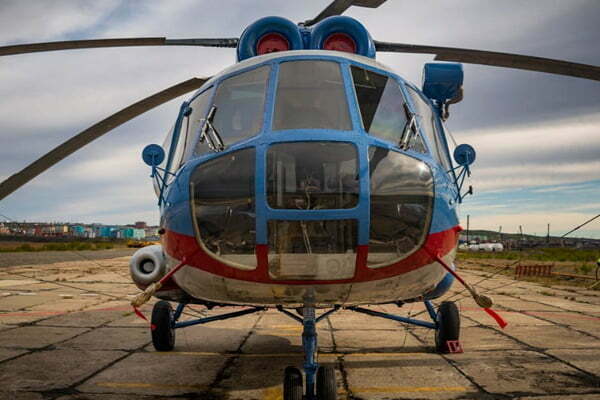 RC Helicopters Prices
Radio-controlled helicopters – there are many models, the principle of choice is one!
A radio-controlled helicopter is the dream of many! He can fly, hover in the air, and surprise everyone with aerobatics! It is not difficult to choose the right model you just need to decide on the size, number of channels and screw scheme.
Choosing a radio-controlled helicopter
One of the main criteria when choosing a device is the level of piloting of the future owner, since a children's toy helicopter and a large "military" device for an adult modeller are completely different devices in philosophy. For a child, small-sized options with the easiest control are better suited. This will make it easier and faster for them to get used to it.
In addition, when choosing a suitable model, it is important to pay attention to the transmitter, which is located on the remote control, and the built-in receiver, located in the body of the device. The more channels that control the flight of the device, the greater the variability of the motion vectors and the possibilities for maneuvering.
The devices can be equipped with coaxial screws mounted on top of each other and rotating in opposite directions. These helicopters are recommended for novice model aircraft builders because they are easier to fly. Another group is aircraft with classic propellers: the main one with a balancer and a tail one designed to balance flows. This design gives room for spectacular turns.
If the toy will only be used at home, we recommend purchasing a mini-helicopter. If you want to do outdoor maneuvers, go for the larger and heavier options. A small device will be easily blown away by the wind, and this will reduce controllability.
RC Helicopter Prices
RC Helicopter Name
| | |
| --- | --- |
| WL Toys V911 | from 4 995 rub. |
| Syma S107G | from 1 103 p. |
| Syma S5 | from 1 185 p. |
| Syma S108G | from 1 133 p. |
| WL Toys S929 | from 2 123 p. |
Although radio-controlled helicopters are considered to be toys – that is, devices designed for children – among such machines there are very advanced models designed for professional aerobatics and at a cost approaching a small motorcycle. And even "toys" are often very attractive not only for children, but also for adult men (there are even a lot of jokes about this).
So, what do you need to know in order to successfully choose a radio-controlled helicopter? First, the fact that not every model comes ready-to-use. In addition to the complete assembly (RTR / RTF), there are also partially assembled vehicles (ARR / ARF) and even sets of individual parts, from which the user will have to assemble a ready-made helicopter (Kit). Moreover, in the last two cases, the model may not even be equipped with some key parts (for example, an engine) – it is assumed that the owner himself will buy additional equipment of his choice. However, there are relatively few such models designed for enthusiastic modelers – most helicopters are delivered in the RTR format.
Helicopters can carry electric motors or internal combustion engines fueled by special "model" fuels. The first option, due to its simplicity and low cost, is significantly popular, and the second is found only in some large-scale professional-level models. The situation is similar with the screw arrangement. The coaxial configuration (two main rotor on the same axle) is typical for entry-level and mid-range models, which are mainly for entertainment purposes, and "aerobatic" models often use the classic tail rotor scheme – it gives more freedom of maneuver, but also complicates control.
Also note that for ease of control, the presence of a gyroscope and a stabilization system is useful. These functions are used quite often; they are absent either in the simplest models, where the emphasis is on cheapness and affordability, or in professional ones, where accuracy and responsiveness of control are again paramount.
Another important characteristic is the frequency of the remote control. Analog standards 27.145 MHz, 35 MHz, 40 MHz, etc. provide enough capabilities even for advanced control; however, they work normally only when there are no other remotes of the same range nearby, otherwise the signal may overlap. Models with 2.4 GHz consoles are devoid of this drawback, their capabilities are wider, and some even allow control from a smartphone; on the other hand, and they are much more expensive.
Buy or Sell Helicopters in India
For More Tips And Tricks
About Post Author