Why online casinos aimed at the market of India, US and the CIS countries are increasingly slipping into scam (non-payment of money, account blocking, confiscation of winnings and deception of players) and turn into garbage dumps. In this article, I would like to consider exactly the reasons for this behavior of operators. That is why, many online casinos prefer (or are forced to) deceive players by taking away money, delaying account verification and delaying payments under any pretext (in the hope that the player will lose everything). So, let's go in order.
Understanding the specifics of business and casino white labels
In many ways, thanks to such companies as softgaming, softswiss, slot aggregator, tein, the number of casual (non-professional) people in the field of online gambling has grown significantly. At the same time, at the pre-installation stage of the project, the future owners of online casinos on white label are promised mountains of gold and easy money (and big money) and are not warned about the huge volatility and risks of this business.
Just think, the bankroll (cash desk) recommended by the white label seller is 10,000 USD and the casino starts working. Let's be clear, here in F***pay (this casino isn't even a year old yet) it's easy for "easy" players to win over 20,000 USD per night. That is, in 12 hours the casino can easily gain or lose 20 – 30 thousand USD. How will the ten thousand cashier help in this case? At the same time, when the balance goes into a plus – it is presented as "as it should be", and large winnings are an exception. Although everyone who has been in this business for at least a few years is well aware that the more spins that occur in slots, the higher the probability of hitting big Xs. That is, in fact, a big win with dynamic growth is only a matter of time.
In other words, if you bust and the players lose more than they should (by RTP), as the distance increases, there will inevitably come a point where someone wins very big and you will return to the average numbers. It's like playing poker with pocket aces. You can lose with them 8 times in a row, but if you zoom out (for example, look at 1000 such hands), you will win 80% out of a hundred. Beginners begin to spend this money on coke, whores and promo, being sure that this is how the model should work. The results, as you know, are sad.
Let's think about why platform owners who sell white labels take such risks and launch projects without actually having any money to pay players? The answer is concise and simple – it's cheaper. After all, many more people will want to open an online casino for 30,000 – 50,000 USD than for the really needed 300,000 – 500,000. 50,000 USD will be enough for the casino to function (see the screenshot of the letter above).
Read Also: How does the online casino affect the economy?
Underwater rocks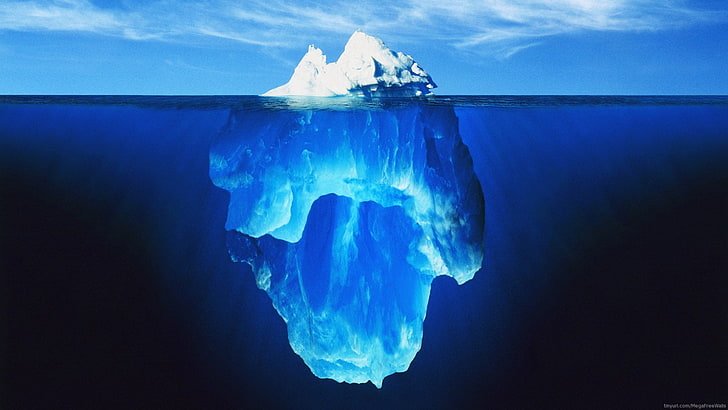 Let's at least roughly estimate what payments are coming to the newly opened online casino:
Where to get players (traffic). This is not only the most expensive but also the most risky position (as it requires experience and understanding of the specifics) in the entire list of expenses. There are several extremely dangerous sub-points that are not customary to think about and analyze them:
Affiliate program (affiliates)
Work through affiliates (partners). On the one hand, this model is less prone to outright fraud (if you have an affiliate manager with at least some kind of intelligible work experience), on the other hand, this is one of the most expensive ways to get players.
The essence of the model is that site owners place your casino on their web resources (websites, streams, forums, and so on), players come through their affiliate link and you pay them 50% of the losses of all their players. It would seem – perfect. No players – no pay, but it seems so only at first glance.
Negative carry over
There is no negative transfer. This model is now used in almost all online casinos, since refusing to use it will lead to the same result as with it, but, in addition, the affiliate will remove your casino from their site.
What it is?
The working month of an affiliate starts on the first day of any month and ends on the last day of the same month. At the end of the month, the profit is calculated and the payment is made to the partner. And what will happen if one (or several) players of this partner win big and, at the end of the month, the partner remains in the red (that is, the players won more than they lost)? Answer: there will be nothing. The casino will pay the players (if it is not a dump and they have enough money in the cashier). The partner will write off all the minus and the new month will start from scratch. The most understandable situation as an example:
Example 1
"There is only one player on the affiliate program. It could be a new affiliate program, or one player's stakes are much higher than everyone else's bets. In January, the player won 100,000 USD . Did not play for the whole month (suppose by setting a limit until the full payment of money). Started new month, and already in February, the player loses the same 100,000 USD back.If the commission from the affiliate is set at 40%, then the casino is obliged to pay him 40,000 USD, despite the fact that it will pay game providers about 15,000 and payment cards about 5,000 USD."
Example 2
The second example, for those amateurs who say that this (winning 100,000 USD) is extremely rare:
"Suppose that the casino has 10 affiliates and all casino players came through them. For example, let's agree that all partners have an equal number of players and they all play with the same stakes and approximately the same number of spins per month. Let there be 10 players for each partner, 100 players in total So what would happen in a typical month is that 95% of the players will lose and the 5% will win about 50-70% of what the 95% will lose. Quite often one player will win more than everyone lost.
point zero
Let's try to count the point 0? Let's imagine that one player won exactly the amount that the other 99% lost. To the numbers:
The casino will lose not only on payments, but also on payments to affiliates. Do you remember that each partner has 10 players? So, the one who has a minus from this win will not pay anything and will start from scratch on the first day. For the losses of the other 90 players (remember that each partner has 10), you will have to pay. That is, if you pay 40% to an affiliate, then you will pay an additional 36% (90×40) of the amount that you pay to the player. And the stronger this gap is, the more you will pay. In the event that there is no such gain, then you are obliged to pay all commissions to partners in full.
Flat fi (payment for posting on the site)
Flat fi (payments for placement on the site). There are a lot of online casinos, but there are few affiliate sites where there really are players. Both market participants understand the price of this competition. If you want to be 1, 3, 7 and not 29, pay the affiliate an additional 1-3 thousand USD per month. New casino and want to join? The cost for adding from 1 to 10 thousand USD. At the same time, all these payments do not reduce the possibility of a situation with winnings, which we described above. What kind of 50,000 is the whitelabel seller talking about?
CPA and teaser networks
CPA programs for teaser networks, traffic sellers and traffic arbitrage. Here, the risks of fraud are even higher, because. you pay a fixed rate for a player who, for example, has made a minimum deposit. At the same time, prices bite. For a player from US and CIS countries – from 70 to 90 dollars, Europe – about 150. Scandinavian countries – up to 200. Only when I opened the F***pay, I realized how many players make deposits of 10 dollars.
There is a lot of work to be done here. You will lose a lot of money by paying CPA for an outright fraud (a player is paid $20 on some service to register and deposit $10 into his account. You pay the service $150 for such a player. Cool? players for your entire budget.This method works on large numbers, with player verification and selection of partners.Starting here is insanely expensive and frustrating.
How much money do you need for the stable operation of an online casino?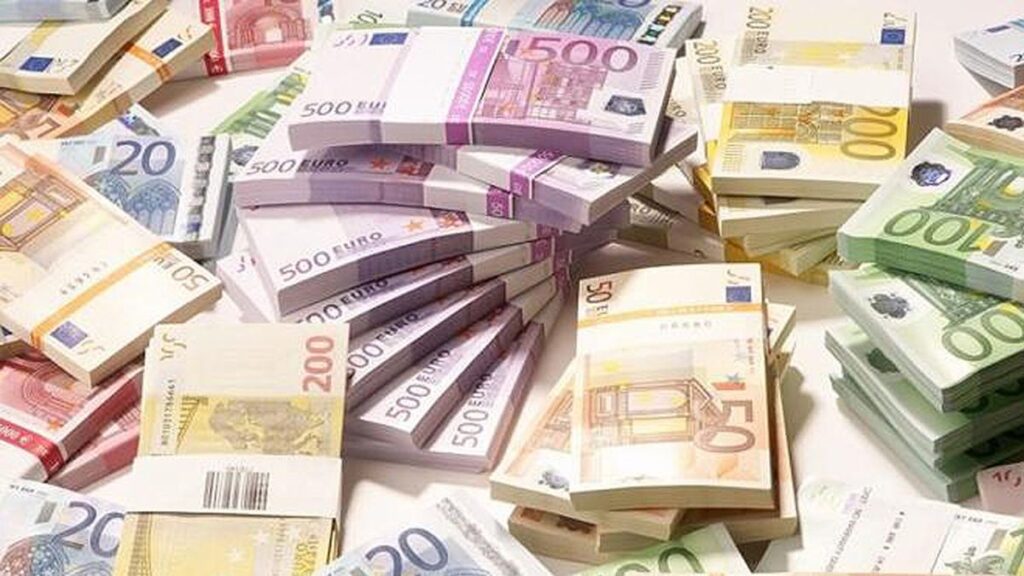 To be honest, I can't imagine the work of a f***pay without my own large affiliate resource. The first six months are practically guaranteed minus 100,000 USD, even if there is an influx of players from us. Let's estimate how much money an ordinary casino needs for some kind of intelligible start:
50,000 USD for providers and site, you will pay the whitelabel provider. It is important to understand that in the first year of operation, you will need another 25,000 to 30,000 USD to add new providers (if you want to develop, of course).
Prepare somewhere between 30,000-50,000 for bonus payments. You are effectively doubling the money for all players who fund their account for the first time. Without these expenses, it will be extremely difficult to recruit the backbone of players. At the same time, it is extremely important to realize that you always lose on bonus money and (if you are not a garbage dump and do not lock players because they won, and you are too lazy to pay) this should be justified. You can offer 3 – 5 bonuses for the first deposits with a wager of 30-40x, but it is simply impossible to work in plus on such conditions (if you work honestly).
About 50,000 USD will be spent on the initial placement with affiliates (especially non-CIS countries are expensive). Let's reserve here another 50,000 for affiliate commissions in the first year of operation. The situation, as we described above, clearly describes where this money will go. In the future, each of the partners will have several hundred players and the volatility will decrease somewhat.
Casino cashier – here is a minimum of 50,000 USD (preferably 100,000) to start. As there will be more players, the cashier will need less (about 25,000 – 50,000), as the losses of some will partially overlap the gains of others, and so on.
Adding providers, translating texts, localizations and bringing the site itself to mind (graphics, layout, technical solutions, triggers, payment for third-party services) (white label gives the devil what) will take you about 30,000 USD .
If you decide to experiment with teasers, about 20,000 more USD to start. This is generally a topic for a separate article. It is important to understand that this is an extremely complex area with even more specifics than an affiliate program.
Let's add here the salary of the support service (the white label gives the devil what) and the salary of the affiliate manager (otherwise you will end up on the affiliate scam). Support (minimum 1000 USD per month 3 people 3000 per month 36000 per year). Affiliate manager 3,000 USD per month – another 36,000 per year. Total wages in the first year at 72,000 USD.
Let's not forget about the paid services that all whitelabels use (live chat, mailing lists, technical integrations, hosting, new domains for mirrors (the mirror system itself), etc.) This is about 12,000 USD – 20,000 USD per year.
So, how much is the minimum package for starting a new online casino? 384,000 USD! It is possible that some positions were taken with a margin, or it can be said that there will be the same income. Starting without 300,000 is just a lottery where you play against the players without any clear advantage.
The lack of understanding of all these basic things (understood by any affiliate with experience) of many casino owners leads to depression, constant overselling and closing (with players' money) of many online casinos. Many see the way out in the unjustified confiscation of winnings, inventing new rules and outright theft from players. Do you want to earn hundreds of thousands of USD by investing only 50? Only today you have a unique opportunity to do this and become fabulously rich with a minimum of effort and resources… 😀
An alternative way or hello to Runet scammers
There is another way to make money with online casinos. In this option, 300k is not needed to start. Here, perhaps, 50 is really enough. The casino will make it so that players will not withdraw money. That is, they will win, because the software is licensed, but they will not withdraw. For this, the casino will use the following tools (by God, I didn't invent them and they are used by large casinos. Okay, I will indicate them in brackets.)
We set extremely low payout limits and increase the maximum bets in slots. For example (100 USD per spin, a payout of 5000 USD per month would be just right). This example is used in many casinos. Spinia online casino became the champion. But she excelled not only in this. Note that the payout limit in the Mira casino group (Bonanza, Mira and other heresy) is $ 1,000 in 21 days.
We delay account verification as much as possible. Especially if the player won big. You can directly request a new document or another photo every 24 hours. And so on for a week. The probability of winning back in this situation is maximum. Here, a group of casinos from the poker world became the champions. There they opened Bonanza and Poker World and even scams.
We delay payments as long as possible. We talk about problems with the payment system and technical errors at the moment and drag it out for several weeks. There are a lot of such good guys.
We come up with rules so that you can stupidly take money if the player is lucky. This is a personalized scam. For example: we may terminate your account without prior notice. Or, for profitable players, we set limits at our discretion. Or simply – if you have won more than you have lost in six months, then we will hack you and slam the forest. In that spirit. All the good guys here. And Poshi and Playattack and other casinos have written this in the rules, which is simply amazing. Moreover, all this heresy, as a rule, is only in US localization.
We put script slots. Fake Novomatic, Playtech, etc. In order to avoid troubles, we put only on the locale. Here sew is of course out of competition.
We shave affiliates and play with admin Fi. We disconnect players from partners. Particularly vigilant or who can check, we set the admin fi from 35 to 40-45. Again, you can always refer to a technical error.
This monster, called an online casino, will bring us a fabulous income, especially if we have beginners who do not know what to check and where to read. It is they who will deposit in a row, and on the very first huge win they will be cut off by one of the above points.
About Post Author