The advantage of the Jabra Elite 4 Active is that the headphones have full water protection, an equalizer and noise reduction technology. At the same time, the price is much lower than that of competitors.
Today, a large selection of TWS headphones for sports with noise reduction and water protection. Of the latest models, Jabra Elite 7 Active and JBL Reflect Flow Pro can be distinguished, but they are quite expensive.

If you're looking for a more affordable option and love to exercise, Jabra's Elite 4 Active will prove to be an almost perfect choice.
Read Also: JBL Tune 230NC TWS review: Headphones with good sound, noise cancellation
Specifications Jabra Elite 4 Active
Drivers: 6mm
Frequency response: 20-20,000Hz
Communication: Bluetooth 5.2
Audio codecs: aptX, SBC (no AAC)
Bluetooth profiles: A2DP v1.3, AVRCP v1.6, HFP v1.7, HSP v1.2
Communication Range: Up to 10m
Paired devices: Up to 6 devices
Dust and water resistance: IP57
App: Jabra Sound+
Microphones: 4 pcs. MEM, noise reduction technology
Active Noise Cancellation (ANC): Yes, with adjustable transparency mode
Battery autonomy: up to 7 hours (less with ANC), up to 28 hours with charging case
Quick charge: 10 minutes gives you an hour of playback
Colors: black, navy blue, mint (direct from Jabra)
Charging case dimensions: 28.4×38.9×64mm
Weight: 5 grams earpiece, 37.5 grams charging case
Price: ₹10,999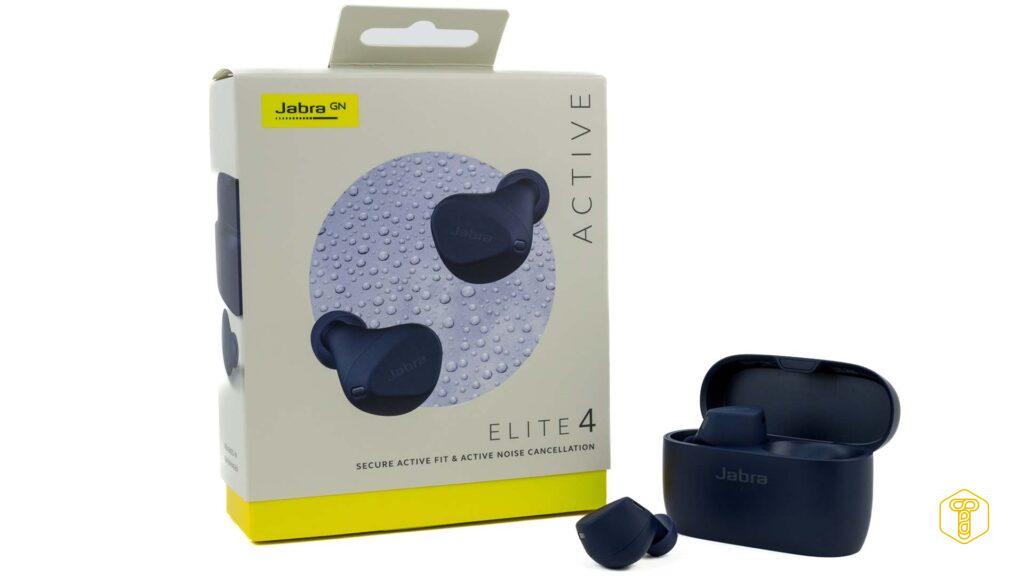 Design and construction
The Jabra Elite line of headphones has always been considered one of the most comfortable to wear, so the Jabra Elite 4 Active does not disappoint.
The shape of the Elite 4 Active is almost identical to the Elite 3 and also similar to the Jabra Elite 7 Pro or Jabra Elite 7 Active . There are three pairs of silicone tips included in the kit, so you are guaranteed to choose the right one for yourself.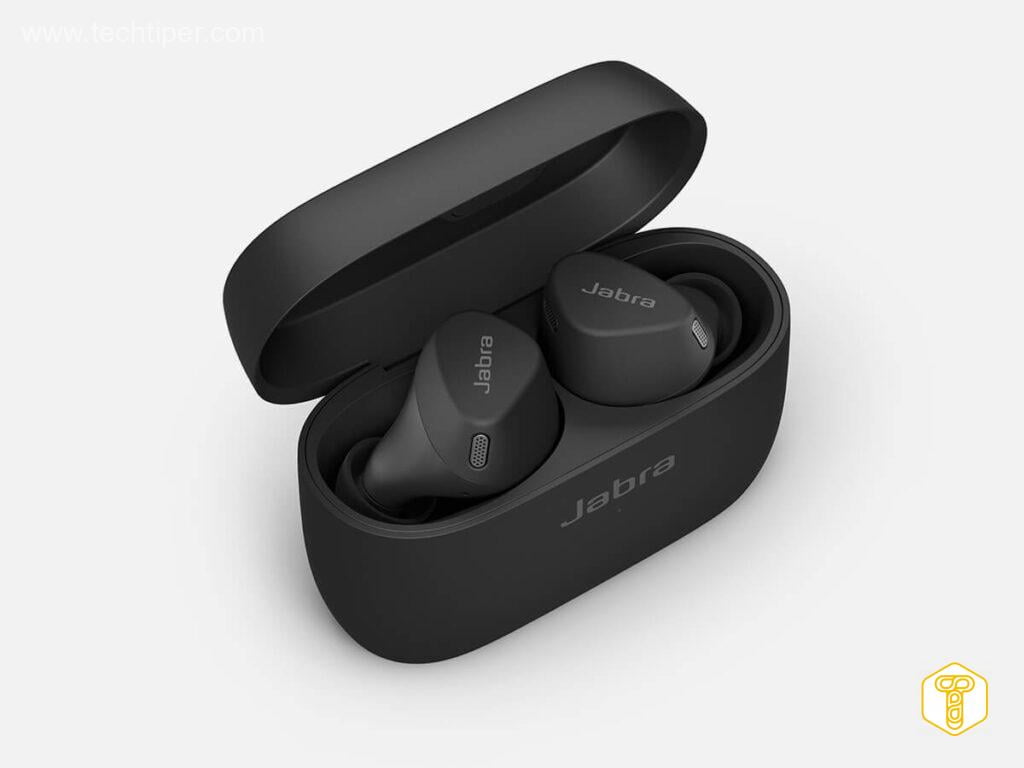 The part that is in the auditory canal is made of smooth plastic, and the rubberized part of the body is in contact with the outer ear. Thanks to its small size, comfortable shape, textured surface and low weight, Elite 4 Active sit securely in your ears even during intense workouts.
Control and convenience
The TWS [True Wireless Stereo] headphones from Jabra are famous for their convenient controls, and the Elite 4 Active is also a delight here.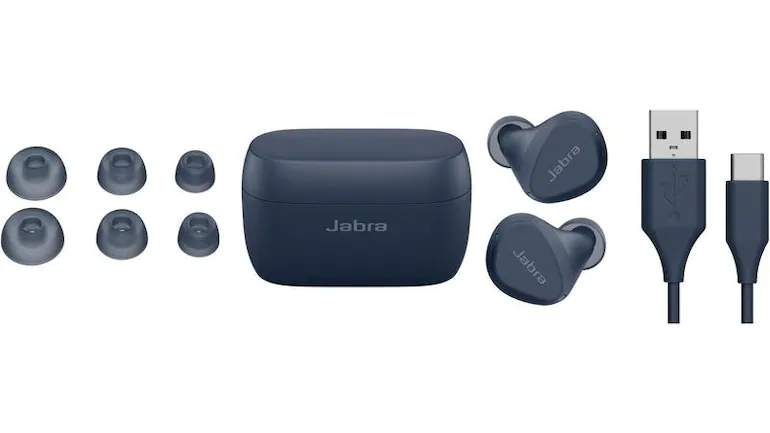 The manufacturer does not use touch panels, preferring physical keys with pleasant feedback when pressed. Thanks to this, you will always be sure that you have taken the right action.
The pressure on these areas in the Jabra Elite 4 Active is a little harder than usual. Probably, the fact is that the key is hidden on the outer part of the case, behind a thin rubber membrane, which is necessary to protect it from water.
However, the button itself is small, and you need to press it almost twice as hard as compared to its counterparts on the Elite 3 and Elite 7 Active.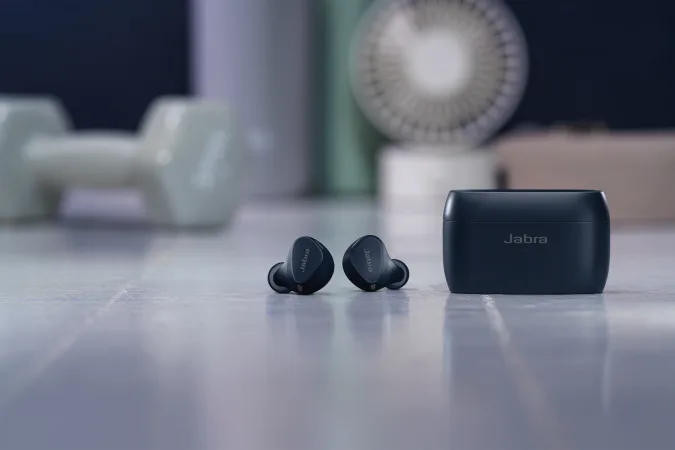 That said, the physical keys are still better than most touchpads found on competitive wireless headphones. This is especially convenient during training – you will always feel the pressure, and you won't have to take off your gloves in cold weather.
Unlike the models in the Elite 7 line, the controls cannot be reconfigured. However, everything is implemented well by default, you can:
Answer calls
Mute microphone
Adjust the volume
Control playback
call voice assistant
Switch between ANC modes
Each earbud can be used separately, and Android smartphone owners can even replace the Google Assistant with Amazon Alexa. You can also use the Spotify Tap feature instead of an assistant to instantly access playlists on Spotify.
Sound quality
Workout headphones are useless if they don't have a powerful punchy sound.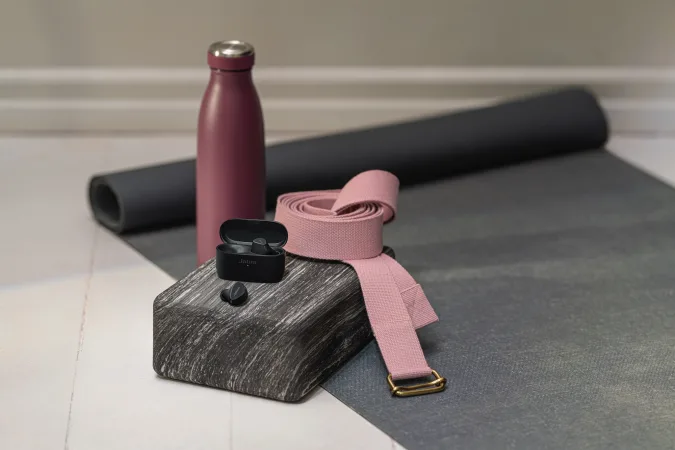 Jabra Elite 4 Active will appeal not only to fans of active training. Balanced sound is combined with impressive bass, although compared to competitors, there are not the most powerful low frequencies.
But, the bass is enough for the music to give extra energy while jogging or practicing hitting a punching bag. The sound of the Elite 4 Active is similar to the Elite 7 Active. In the model under consideration, the detail is higher and the sound stage is wider, although the difference is insignificant – only audiophiles will notice.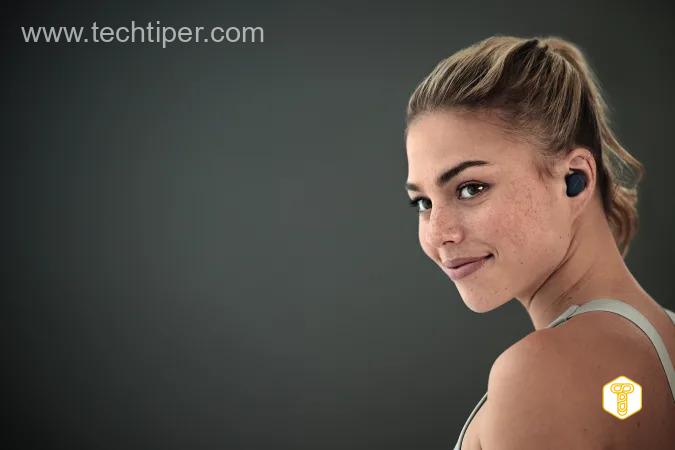 The upper and middle frequencies sound clear, no additional tuning is required. The Jabra Sound+ app has an equalizer and a set of presets so you can boost the bass.
There is no support for the AAC codec, so Apple smartphone owners will have to be content with SBC. But for Android lovers, aptX support has been added, and in the same Google Pixel 5 , the sound will be cleaner than on the iPhone.
Active noise cancellation
The Jabra Elite 4 Active sports headphones let you enjoy music even in noisy environments thanks to ANC technology.
However, it doesn't have the same powerful active noise cancellation as the Apple AirPods Pro , for example , which almost eliminates the extra noise. But the Jabra Elite 4 Active has excellent natural insulation, thanks to tight-fitting nozzles.
A single press of the button on the left earphone activates the transparency mode, you can again hear everything that happens around. In the Jabra Sound+ app, you can set an action to turn noise cancellation on or off, transparency mode, and toggle between the three modes. There is a transparency mode and an intensity slider.
Microphones and features
I was also pleased with the excellent call quality of Jabra's Elite 4 Active.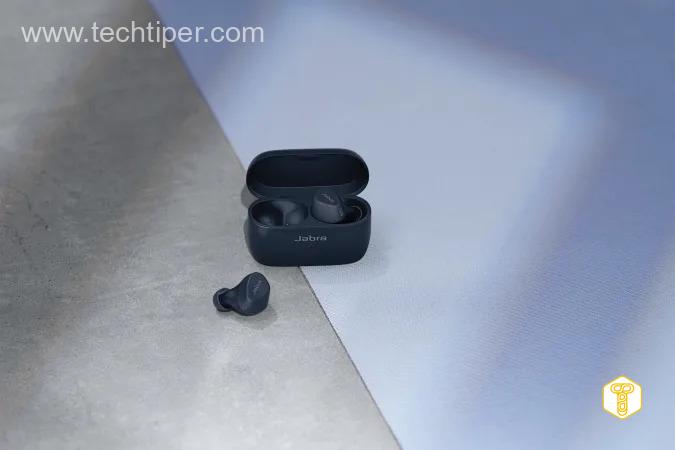 The voice sounds clear, and the microphones manage to block out unnecessary sounds in the background. Only the sound of the wind is barely audible. The available function "local effect", which allows you to hear the sound of your own voice.
The Jabra Sound+ app also has a Find My Headphones option. Since the location of the Elite 4 Active is remembered the last time it was connected, you can find the headphones by making them make a loud sound.
But some options that exist, for example, on the more expensive Elite 7 Active, are missing. For example, wireless charging, stop music when removed, full control settings and call a virtual assistant.
Jabra Elite 4 Active battery life
According to Jabra, the Elite 4 Active is capable of delivering 7 hours of listening time on a single charge.
The case provides three more full charges for a total of 28 hours. If you turn off active noise cancellation, you can count on 8.5 and 34 hours, respectively. And 10 minutes of fast charging gives you an extra hour of listening time.
Outcome
The Jabra Elite 4 Active are great sports headphones with punchy sound, IP57 water resistance and a reasonable price. They look stylish and hold securely in your ears, and control is carried out through physical keys.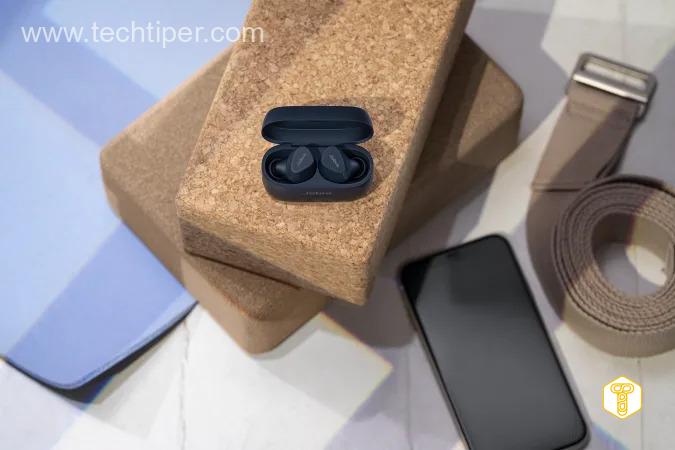 Is it worth buying
The Elite 4 Active is an impressively good mid-range model with adequate noise cancellation, comfortable design, rich sound, solid connectivity, and waterproof housings.
About Post Author