Microsoft Defender is a great natural defender against malware and cyber attacks. It is built into Windows 10 and 11. If the user regularly updates the system, you should not worry about its security. There is also no need for additional antiviruses, which often slow down the platform of the Redmond giant. If you like Microsoft Defender, you will be pleased to know that the application has just appeared on mobile systems: Android and iOS. It's worth downloading it.
Microsoft Defender – a short story of a good defender
Microsoft Defender has been operating on the market under this name for several years. Previously, it operated under the Windows Defender brand. Its main task is to protect the system from malware. Its history goes back to the days of Windows XP , when it was first downloadable as an additional "antivirus" on this system. 
In subsequent versions of Windows (Vista and 7) it was pre-installed on the platforms. However, it was only in the case of Windows 8 that it replaced a full-fledged antivirus, replacing Microsoft Security Essentials.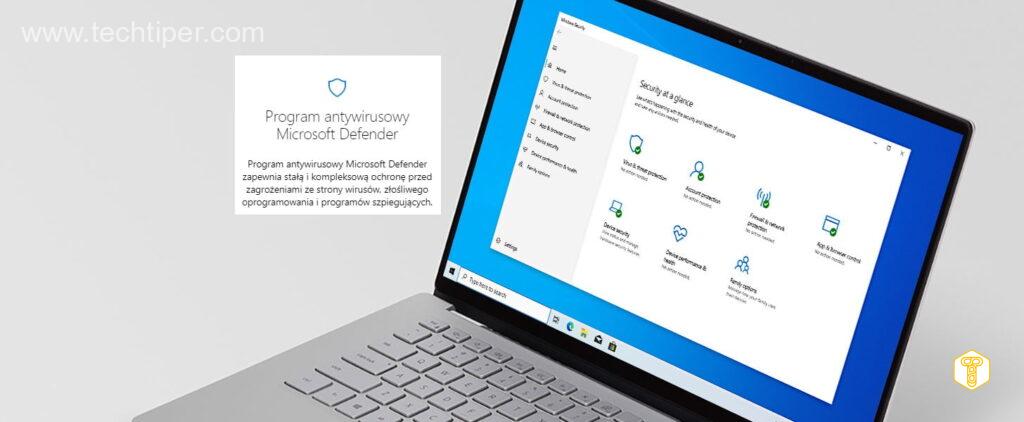 For me, Windows Defender only became useful in Windows 10 when it appeared in the Security Center. Then a dedicated page appeared in Settings. A new logo and notifications informing about the scan results were then introduced. Eventually, in the 2004 update of Windows 10, this program was renamed Microsoft Defender Antivirus.
Microsoft Defender is a good enough companion for me to protect against viruses
I wonder why some users necessarily want to use additional "virus protection" programs such as Avast. It's hard to fault Windows Defender built in. This program is sufficient and perfect at the same time – it does not interfere with work, study or gaming, and works great with Windows – after all, it is part of it. I've had a lot of trouble with other software in the past, such as Avast.
I have searched the Internet many times for solutions to various system or game problems. Often it turned out that Avast was the culprit for a bug or strange system behavior – uninstalling it helped restore the system to order. After a few such times, I found myself fed up. I read about Defender and found its security sufficient. It is one of the top rated security software.
I realize this paragraph sounds like cheap advertising (but it's not!), But Microsoft Defender has undergone a huge makeover in recent years. Currently offers:
Firewall and network protection.
Real-time threat detection – various scanning functions.
Parental controls.
System performance reports.
Protection against phishing sites.
Hardware security.
Microsoft Defender is ideal for detecting malware, blocking exploits and network attacks, and flagging phishing sites. It also includes interesting reports on your computer's performance and health. Reason enough to keep it up-to-date and use it at will.
Microsoft Defender for Android and iOS
For several days now, Defender has been available on other operating systems, including Android, iOS and even macOS. It's worth knowing that the application was written from scratch. The smartphone version is similar to the PC version and allows you to monitor antivirus, scan for malware, phishing, broken passwords, etc. The new program is optimized for home users and allows you to add members.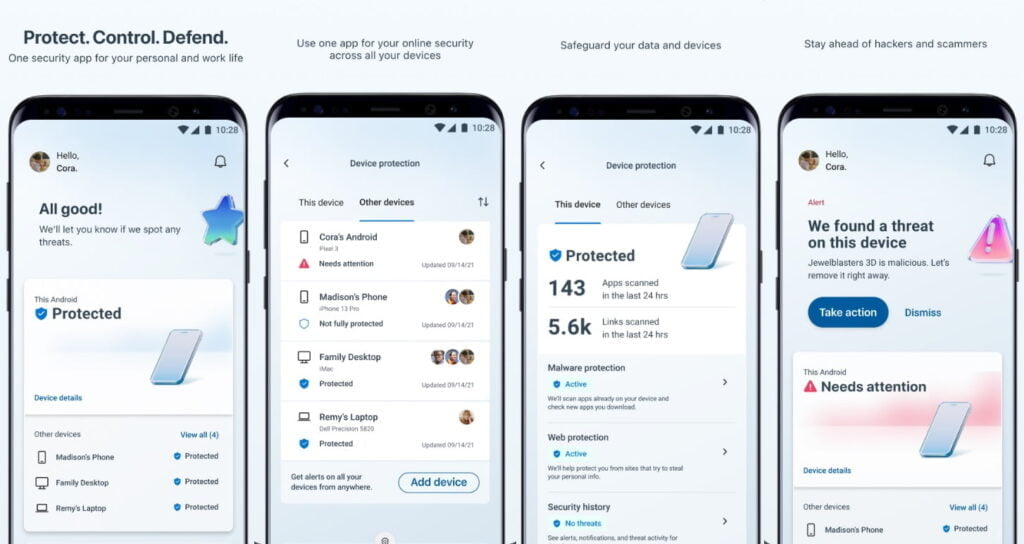 Microsoft Defender will be available to Microsoft 365 Personal and Family subscribers – however its features will vary by platform. Some functions may not be available on Apple devices with iOS and iPadOS systems, e.g. anti-virus protection. This option, in turn, will work on Android, where users will also appreciate the ability to scan for malicious applications. The program will also allow you to scan links to protect against Internet phishing.
Read Also: Two-factor authentication – what is it, why should you use it, and how to set it up?
If you're overzealous, it's worth giving the app a chance on your smartphone. I think a good Windows program can be useful on Android or iOS as well. The smartphone menu has been simplified and allows you to enjoy most of the functions in a nice graphic design.
"Expanding our security portfolio with Microsoft Defender for Individuals is a natural and exciting advancement in our journey as a security company. This is just the beginning. Looking to the future, we will continue to bring more security features within a single dashboard, including features such as identity theft protection and a secure online connection. "

Said Vasu Jakkal, vice president of security for Microsoft.
As you can see, Microsoft is not idle and promises that the application will offer additional options in the future.
It is worth adding that Defender released for smartphones creates a unified safety environment at work and private use of devices. Microsoft Defender is perfect for individuals as it keeps you safe online. In turn, Microsoft Defender for Endpoint is suitable for work as it helps organizations to get a handle on device security.
Source: Microsoft, theverge, safetydetectives
About Post Author