Microsoft Windows 8 and its successor Windows 8.1 have been criticized for at least 3 reasons: First, it was another Windows after the successful Windows 7 . And it has already become so common that every second Windows is successful. However, the update to Windows 8.1 was not perceived by the community as a system change, but rather something like a Service Pack. 
Another issue is that Windows 8 and Windows 8.1 did not have a Start menu. The last problem is the fact that due to the inadequate combination of the system's features, it was inconsistent and inconvenient in both cases. Now Microsoft is announcing the end of Windows 8.1
End of Microsoft Windows 8.1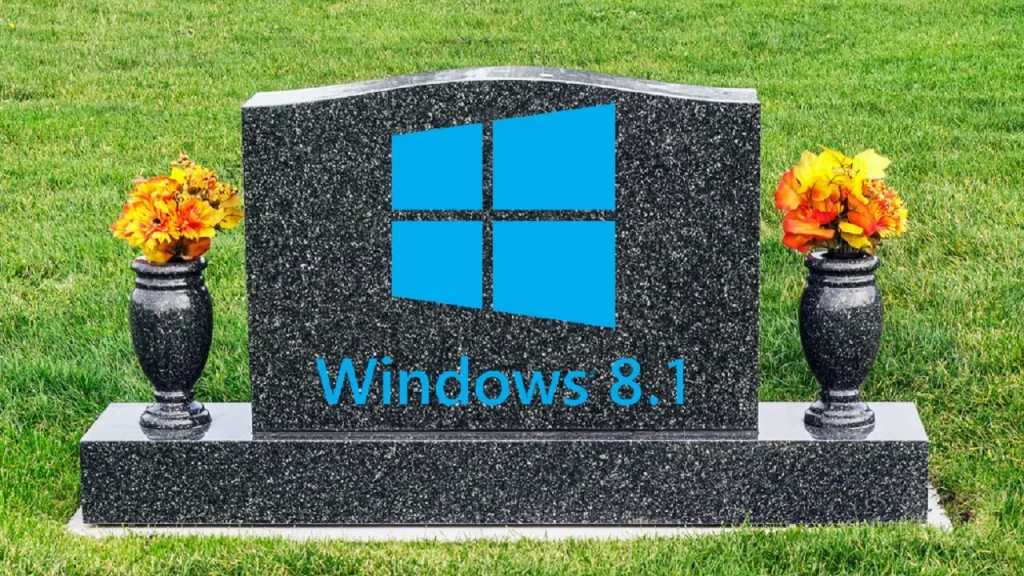 According to the latest reports, Microsoft is preparing a campaign informing Windows 8.1 users about the imminent end of the life of this operating system. Obviously, this is not something we could not expect. After all, the withdrawal of support for this system began at the beginning of 2018, i.e. over 4.5 years ago . At that time, his main support was stopped. However, there was still a period of extended support for companies and all those who for some reason could not switch to Windows 10.
This, however, was also just a procrastination of the inevitable. And so the end of this system will come on January 10, 2023. After this date, support, updates, and security patches will no longer be provided. Will it be a big blow? Well, Windows 8.1 is currently on 3.06 percent of all computers in the world. Theoretically, this is a margin, but in practice this problem may affect a large group of people. Assuming all of them benefit from extended support, of course, which is not so certain.
And here the question arises: can these people update the system to the latest version? Well, the answer is simple: most of the time, no. All because their hardware does not meet the hardware requirements for installing Windows 11. Still, most of them should be able to switch to Windows 10, which will be supported until October 14, 2025 – and in the main channel.
Read Also: The end of Windows in Russia – it's official
I personally regret it a bit. I was always one of the enthusiasts of these specific windows. The system worked really well and did not cause any problems. However, I emphasize that Windows 7 some how … missed me. Before the times of Windows 7, I was using Windows Vista, which I replaced with Ubuntu. It was only in the times of Windows 8 that I returned to the bosom of Microsoft. So it's possible that Windows 7 would actually be a better system, but I didn't get to know it better.
Source: TechSpot
About Post Author