The review of the movie "Deep Water" could be summed up in two statements. This is not a thriller, and certainly not erotic as advertised. This is a missed opportunity to show how the relationship of two people changes. Instead of tension, we have a lot of unnecessary scenes that artificially lengthen the production going to a predetermined end. Unfortunately, Adrian Lyne did not return to the director's stool in glory.
Review of Deep Water – There was supposed to be tension, but it was forgotten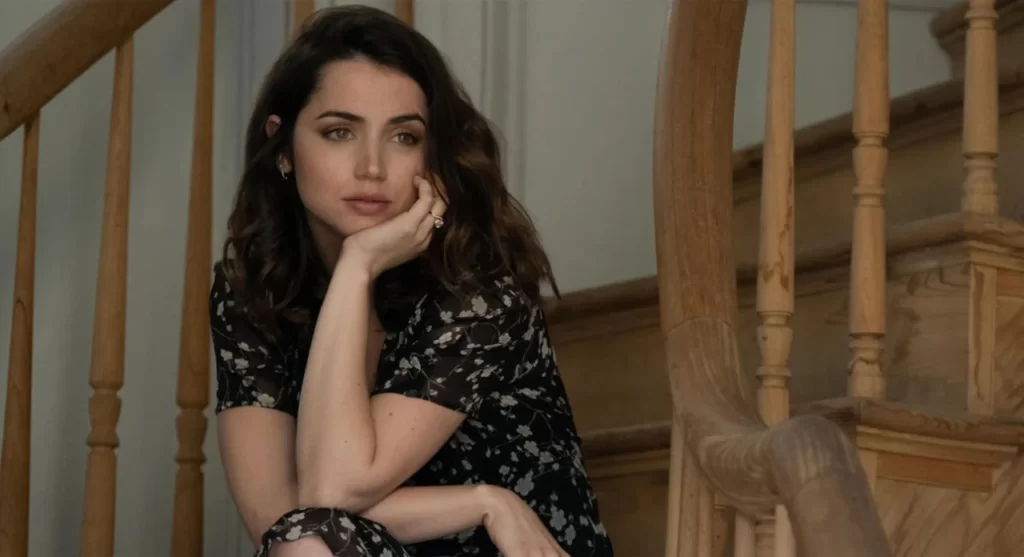 Adrian Lyne has not been directing for many years and he had an absolute right to do so, because after all, he is eighty years old and he deserved his retirement. 
"Deep Water" was supposed to be a return of a director who became famous for his ability to tell stories in such a way that the viewers would feel the right tension all the time. Examples? Here you go - "9 and a half weeks", "Fatal Attraction", "Lolita", "Immoral proposal" and something from a completely different shelf, that is, "Jacob's Ladder" . 
Each of the above-mentioned titles can be considered a classic of cinema today, and at the same time, they were actually productions that evoked emotions in viewers. Lots of emotions, because "9 and a half weeks" has become a film that changed forever by the way we look at refrigerators.
Read Also: News on Amazon Prime Video – the erotic thriller with Affleck and Armas is not the only news
Another name that needs to be mentioned in the context of this movie is Mary Patricia Highsmith . She is an American writer whose books have already been screened, including "Friends from the Train" (as "Strangers from the Train" by Hitchcock) and "The Talented Mr. Ripley". 
So Deep Water is another adaptation, but this time it is difficult to talk about a successful work. Highsmith said she did not want to interfere with the work of directors and writers, but in this case, it would be nice if someone else did. 
Highsmith died in 1995 so at least she couldn't see what happened to her novel. I have not read her book, but after the screening, I would like to reach for it to see if the writers put it all together or if it was exactly like the movie from the beginning.
"Deep Water" suffers from the absolute lack of tension, which is the greatest of thriller sins. The starting idea itself promises that we will actually bite our nails with stress while watching "Deep Water". 
Maybe I'm exaggerating a bit, but there are productions that, despite the lack of huge danger waiting for the heroes, can be interesting. A good example here will be "Gone Girl", to which I will come back in a moment.
Deep Water – A story that promises a lot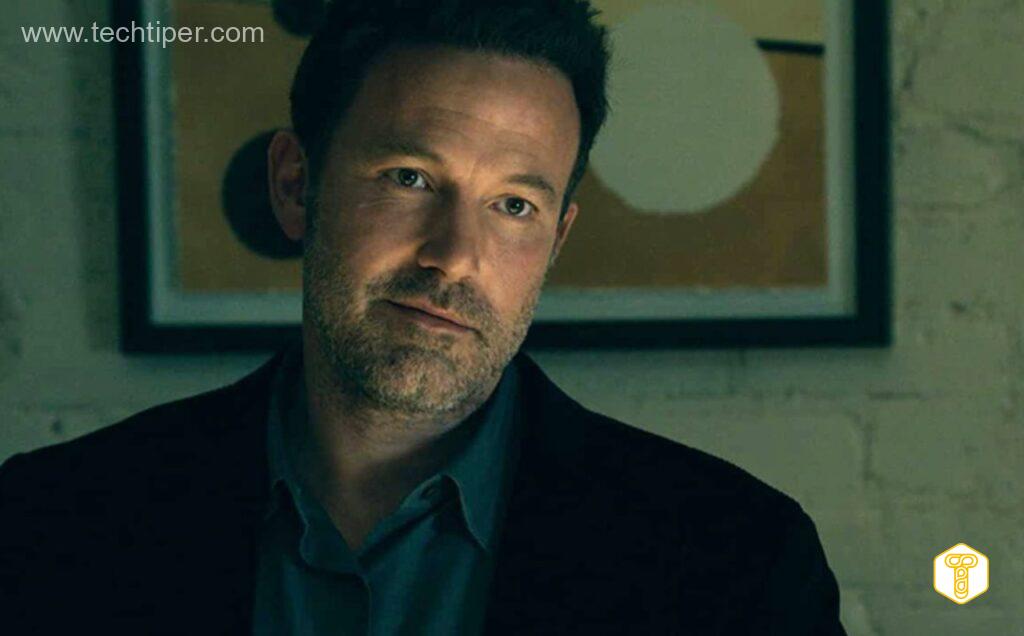 To explain what in my opinion failed in "Deep Water", I have to reveal what is happening in the film. The announcement of the production itself and its description show that we can expect a really interesting thriller, but when faced with reality, it is worse. 
So watch out for SPOILERS that will appear later in the text. The story itself is quite simple. We have a marriage and the main focus is on them. Vic Van Allen ( Ben Affleck ) made a large fortune in designing a chip responsible for identifying military targets and used in drones. 
Vic also has a wife, which is Melinda ( Ana de Armas) and a daughter, but he doesn't seem happy. His wife does not hide her love affairs. Both in front of her husband and in their company.
Of course, there are relationships that suit this arrangement, but Vic evidently has a huge problem with it, which he often manifests by doing … strange things. Here she throws a plate, burns some stupidity at a party, and that's about it. 
The couple doesn't talk much to each other and it's really hard to judge why they are still together. There is no "chemistry" between them, which is consistent with the plot, although Vic's behavior is not quite. And Melinda too. 
So we have an unusual relationship and a string of wife's lovers, and some of them mysteriously disappear.So you can say that the plot of "Deep Water" promises a lot, but all this does not translate into tension in the production. 
We know from the very beginning that it is Vic who is responsible for his wife's disappearing lovers. You can see it from the very first scenes and it's not a secret that the creators are trying to hide. 
At the same time, Vic makes so many stupid mistakes in his actions that it is difficult to explain it by anything. Because it is logical that when someone is murdered, we take their wallet and hide it in our own house …
There are a few more such illogical examples, and the bike chase scene is so full of them that you just have to see it to "appreciate" the writers' ideas. Melinda's behavior can still be explained in some way, although she, too, is irrational. 
Here, however, you can suspect some kind of psychological disorder, which, however, is not supported by anything in the film itself. There are also many scenes that simply do not add anything to the story (e.g. buying a dog), and the only thing that partially saves the film is the ending. 
However, from the very beginning, the viewer knows exactly where it all will end, because otherwise the whole story would have ended much earlier.
Deep Water review – summary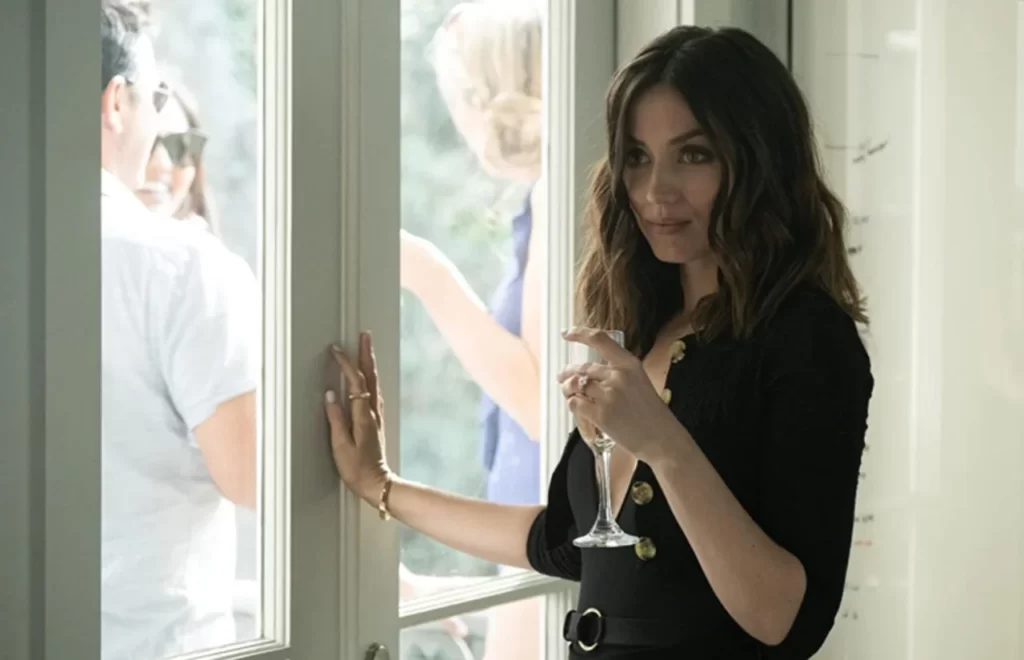 I will also refer to the fact that "Deep Water" was supposed to be an erotic thriller, something that Lyne specialized in years ago. The production includes several scenes of nudity, but it is difficult to talk about real eroticism here. 
You can admire de Armas in revealing costumes and even see a lot more, but this does not affect the reception of the film in any way. It seems that these types of scenes were only introduced because Lyne used to make films like this and not another. 
Unfortunately, "Deep Water" is neither a thriller, nor an erotic thriller. It's a pity, because you could expect a lot of good from the entire production. 
The upside is that Ana de Armas plays perfectly, but Ben Affleck already plays as always, i.e. bland. In this role, however, fits, because in a way it repeats what we knew in "Lost Girl". But if you're looking for a relationship thriller, you'd better get Gone Girl , because Deep Water doesn't deliver what it promised.
---
About Post Author