Many of us want to have speakers in many places around the house. In the living room, in the kitchen, in the bedroom and even in the bathroom. The ideal option is then a full multiroom installation, ceiling and wall speakers, zone amplifiers. But such a solution costs quite a fortune. The review of Ikea Symfonisk shows that the speakers in every room can not only be cheaper, but also look good. And all this was created in conjunction with the Sonos company, which also specializes in such solutions.
Ikea Symfonisk review in three sentences
The speaker image is the perfect description of this product. A picture that plays well, with a very nice functionality and definitely eye-catching. It is a pity, however, that there is no Bluetooth here, as it could be useful.
Advantages and disadvantages of Ikea Symfonisk
Benefits
Production quality
Number of additional covers
Wi-Fi, working application, AirPlay support
Reasonable price
Decent sound quality
Possibility to connect in stereo
Disadvantages
Spotify Connect can get stuck
iPhones have more options than Android phones
Too much sub-bass
No Bluetooth
The manufacturer hides the technical specification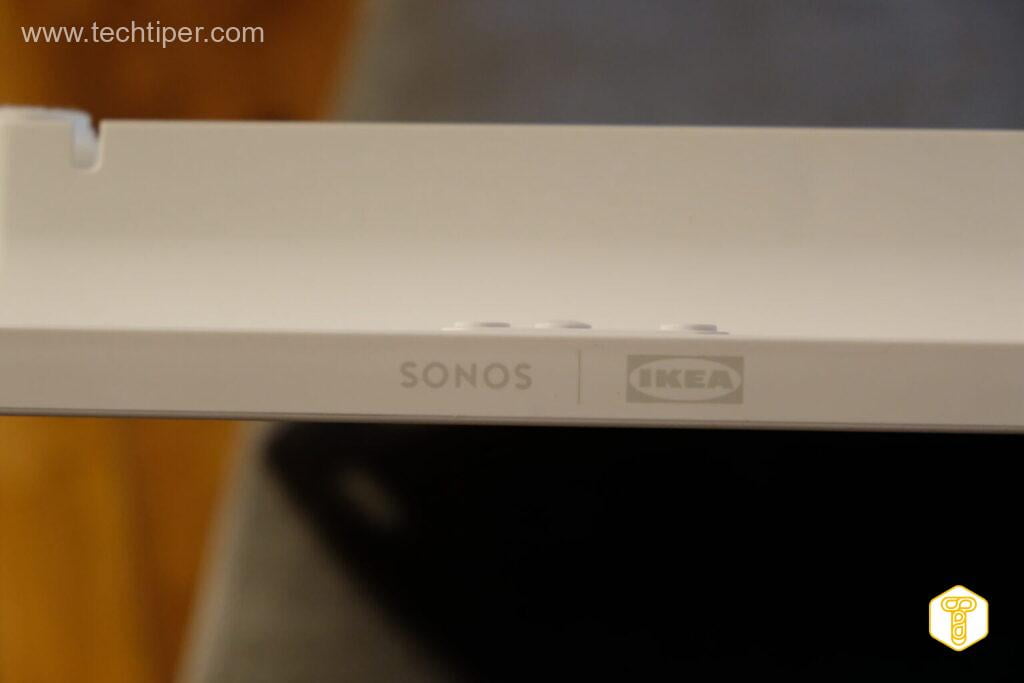 Set and price – Ikea Symfonisk
The content of the package is very modest. There is only a loudspeaker inside, a power cord and stands, thanks to which the loudspeaker can be placed on a dresser or window sill.
The Ikea Symfonisk speaker costs $219.99
Specification – Ikea Symfonisk
The manufacturer only provides very rudimentary information in terms of specifications. No information on Wi-Fi version, rated power. The only thing Ikea shares with us are the dimensions and materials from which the reviewed speaker was made.
Height: 57 cm
Width: 41 cm
Depth: 6 cm
Cable length: 350 cm
Base: ABS plastic
Front frame: 100% polyester
Button: Polycarbonate
Stand: Silicone rubber
RJ45 internet connector
Read Also: Review of Samsung HW-Q800A – a soundbar that gives advice
A small set has its own explanation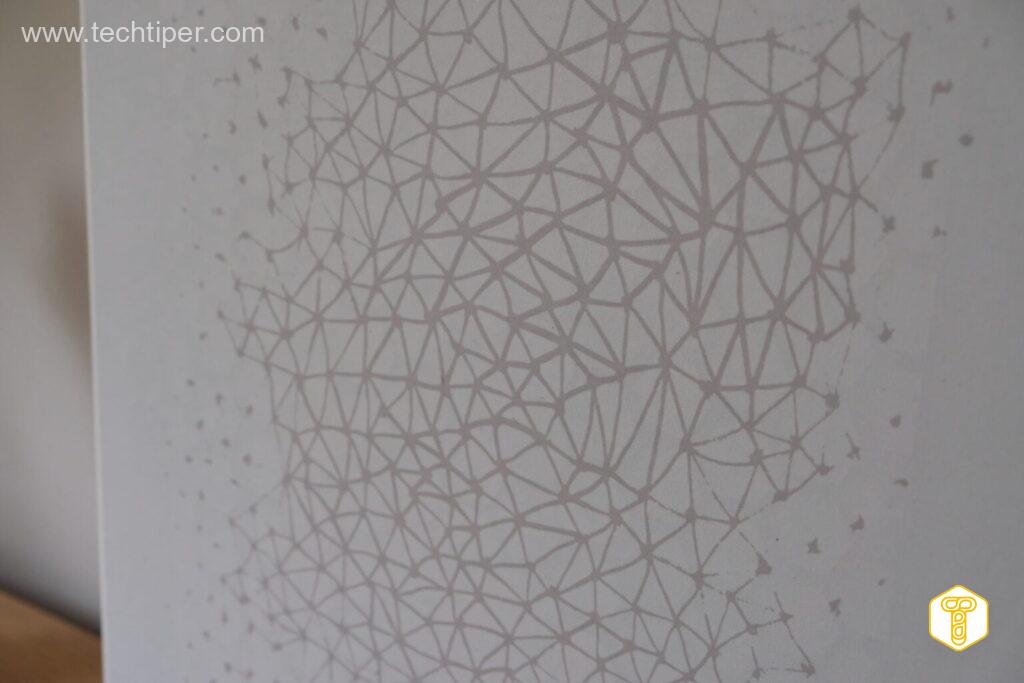 Ikea Symfonisk is, in fact, an entire ecosystem. These are not only a few speaker models, but also volume control sets that can be combined with Sonos products . In addition, the reviewed model is advertised as a picture with a Wi-F i speaker. Thanks to this, we have a choice of a large number of grilles, which we can freely change. From simple shapes, through animals, cassettes or geometric images, to modern art. Thanks to this, we can adjust the loudspeaker to the intended design of our house or apartment.
Build quality and build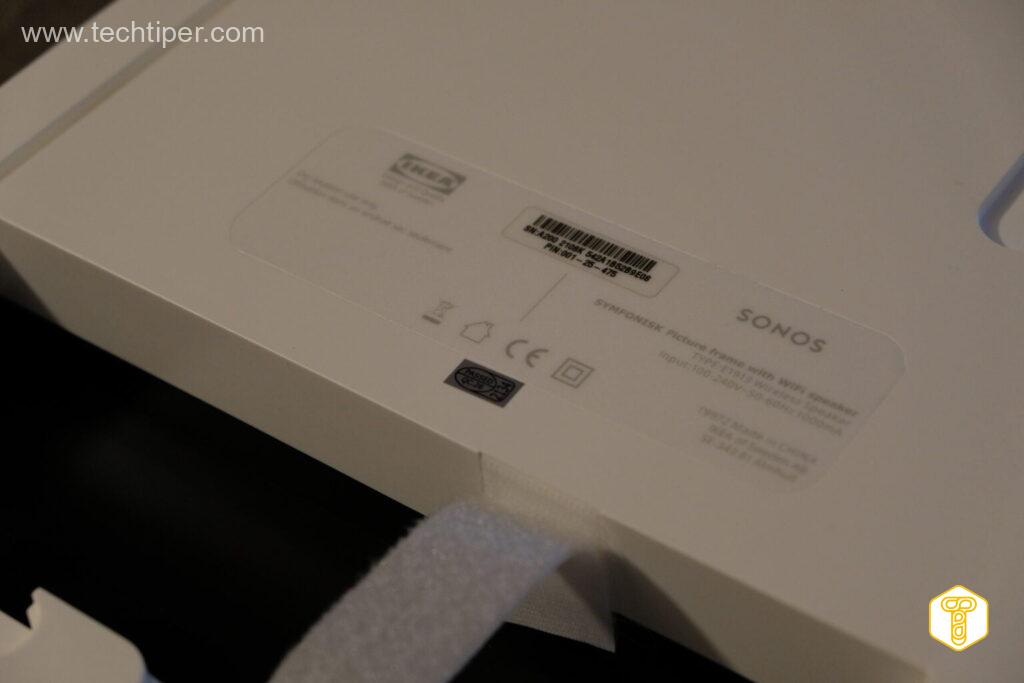 The loudspeaker is relatively slim, only six centimeters deep . Thanks to this, it looks good on the wall, and at the same time is thick enough to rest firmly against the wall with the help of small legs from the set. The entire structure is made of artificial materials, but it is relatively stiff and light. Along the frame we find three buttons that are responsible for volume and play / pause. Around the back you will find many places where pegs will easily fit in so that you can hang the Ikea Symfonisk on the wall.
Long power cord and space to hide it
The Ikea Symfonisk is equipped with a three and a half meters long cable. It is braided and the color depends on the color of the speaker . A nice detail, because with the hanged equipment, the cable is constantly visible. Next to the power socket, which is a standard eight, we find a place for a cable and Velcro to attach it. A very reasonable solution, because the cable is difficult to hide on the floor, and even if it succeeds, the braid can get dirty quickly.
The front panel is of course removable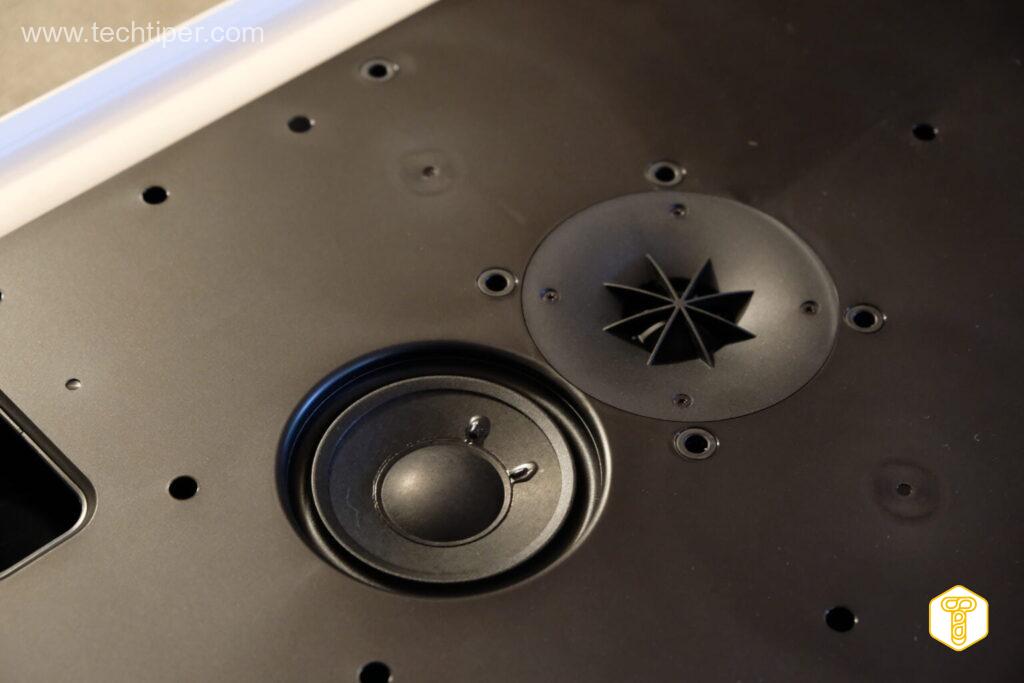 And at the beginning, we get two options. Black and white, both with a similar pattern . I mentioned the pattern possibilities a bit earlier, so let me skip it and drop a gallery with sample panels below. Their prices are fixed, each model currently costs $21.99 regardless of the design. To remove the Ikea Symfonisk speaker grille, start prying it all around. It is attached to quite a lot of plastic pins. Personally, I was quite careful because they held relatively tight in the middle .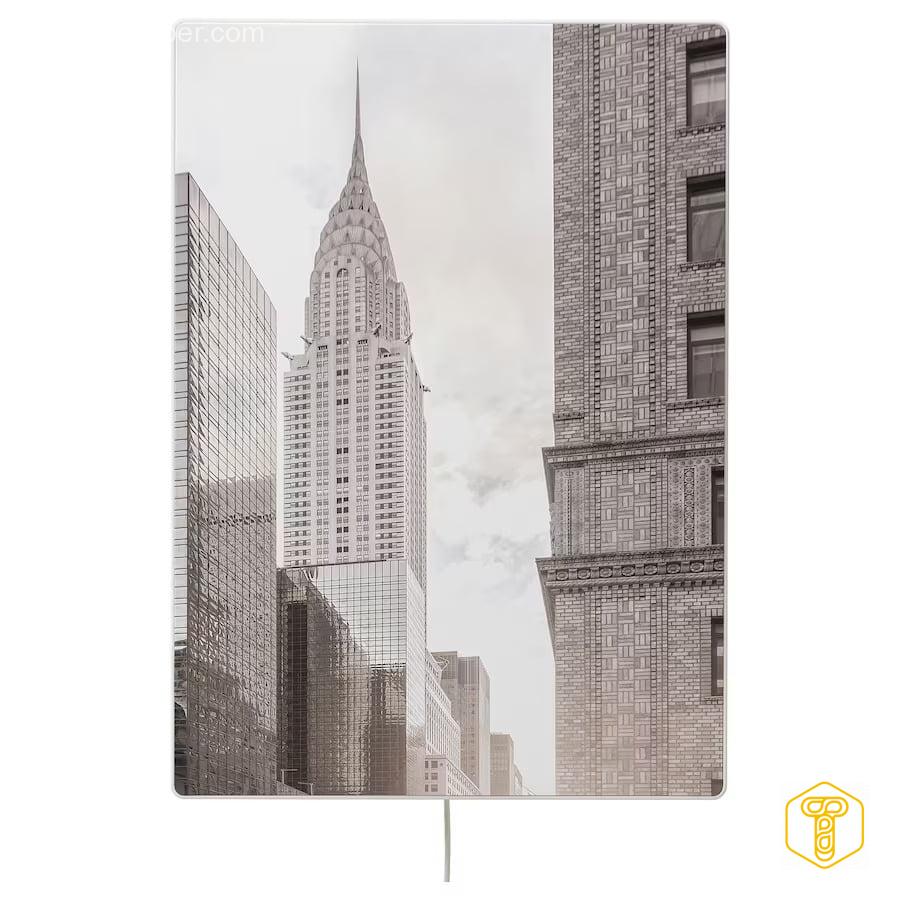 Under the grille there are small drivers and bass reflexes
Many people may be surprised by the size of the drivers in such a large housing, but personally, I think that the hero of the review is closer to the appearance than the sonic element . After all, according to the manufacturer, it is a picture with a speaker, not just a wall speaker. It doesn't really add much. Ultimately, sound quality matters anyway.
The Sonos app is great
Due to the fact that Ikea Symfonisk is a series that is created in cooperation with Sonos, we have access to their software. The application of the American giant in the field of audio and multiroom fully cooperates with the reviewed speaker. This is one of the best apps of its kind in my opinion . With its help, we are able to play music from Apple Music or Tidal. We can also connect two speakers and play music in stereo. I will not hide that this option interested me very much and I am wondering whether I should put such a set in my living room. An additional advantage is the presence of Apple Airplay.
Matching the sound to the room and multi-room
I couldn't check the first function because it only works with Apple phones . In pure theory, the speaker in conjunction with iPhones should calibrate the speaker to the room. From experience, I can say that it can either improve or completely ruin your listening experience. Nothing in between.
Another big advantage of the Sonos app is multiroom support . We can easily control speakers, soundbars, or a zone amplifier throughout the house.
Spotify Connect has a problem sometimes
It happened that the loudspeaker crashed after a few songs. I had to re-enter the Spotify app, pause, and restart the song. This was mostly when I didn't have my phone handy, or I was doing something else and still wanted background music. Consequently, it was very annoying to me in the long run.
The sound, which is the most important part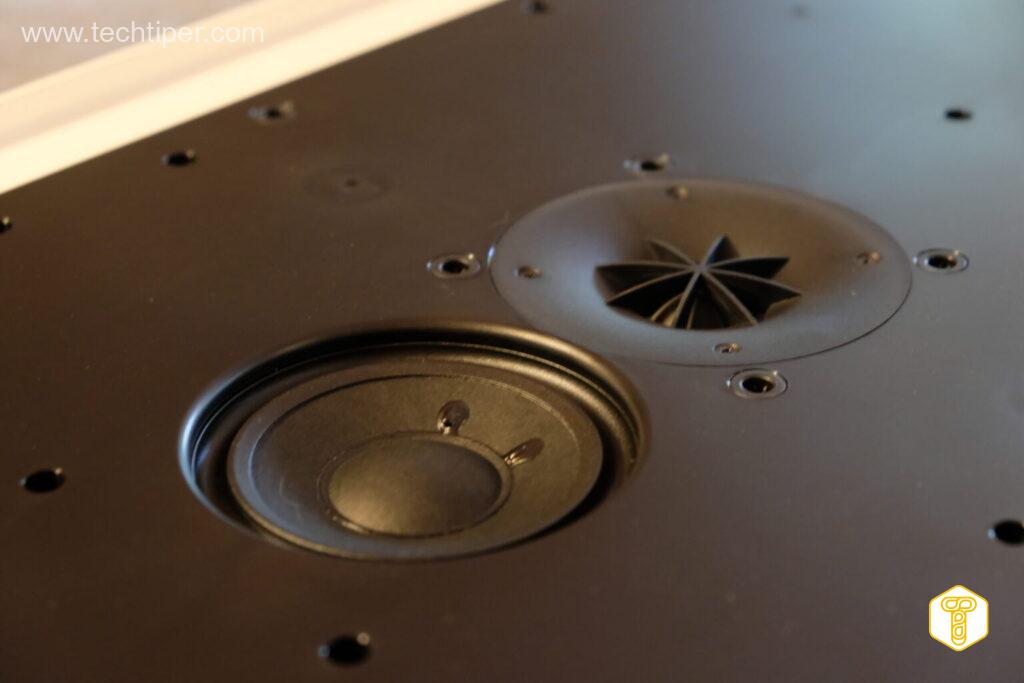 Many people have very high expectations of Sonos. I think these are good speakers, but for me they sound too American. The sound offered by our loudspeaker, Ikea Symfonisk, is also like that. Strong bass, slightly darkened, with a hidden and gentle treble. It is great for Lo-Fi music, rap and pop. If someone expects an audiophile experience while listening to Mozart, unfortunately our loudspeaker will not cope with this task.
But the quality itself is surprisingly decent
Apart from the sometimes exaggerated amount of bass, the Ikea Symfonisk is qualitatively a really decent speaker. The bass is relatively dynamic, it strikes the rhythm nicely and softly. The midrange is very vibrant and sweet. It allows you to relax while listening to music with a glass of wine or whiskey. The treble, on the other hand, is delicate and not tiring at all. The separation is pretty average, but you can't get much from stereo mixed to mono. The worst element of the sound, however, is the aforementioned excess of subbass. The lowest bass can definitely overwhelm the overall sound, even at lower volumes.
Ikea Symfonisk is Perfect to create a mood
Ikea Symfonisk sounds very good at low volume levels , making it perfect as a background for everyday activities like cooking. It is also perfect for a romantic evening or as a background for an evening with board games. In addition, you can shock your friends by playing music out of nowhere. The cable can be well hidden from the outside world, which only supports the overall picture.
But also a good solution for a party
Ikea Symfonisk plays relatively loud, without losing quality. By connecting multiple speakers in the home, we can easily create a party mood in any room. Or adjust each to standard needs , a living room with a party, serious music in the kitchen for the deepest conversations, and in the bathroom Kortez for those with a worse sense of humor. It is true that you then have to use three different applications, but it is rather easy to do.
Read Also: TCL C728 Review – Gaming TV doesn't have to be expensive
Ikea Symfonisk review – summary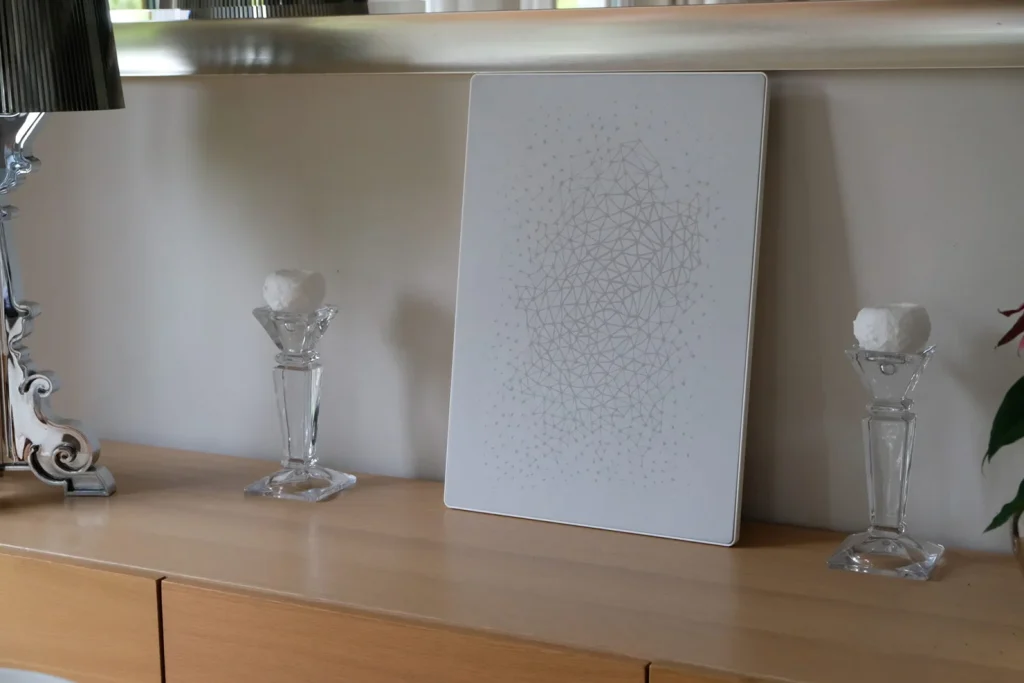 Ikea Symfonisk, i.e. a speaker in the form of a picture, or a picture with a loudspeaker. An easy way to hide your home audio system , or compromise with your other half who has a different approach to these issues. A huge advantage is the huge number of available covers that will complement virtually any room. And let's not forget about the sound, which may not be the best, but it is also not the worst. Considering the rest of the functionality, it's just pretty cool.