Sony LinkBuds S are compact TWS headphones that allow you to enjoy high quality sound and still hear what is happening around you. The model was created in order to quickly switch between listening to music and communicating with people, always staying in touch with the outside world.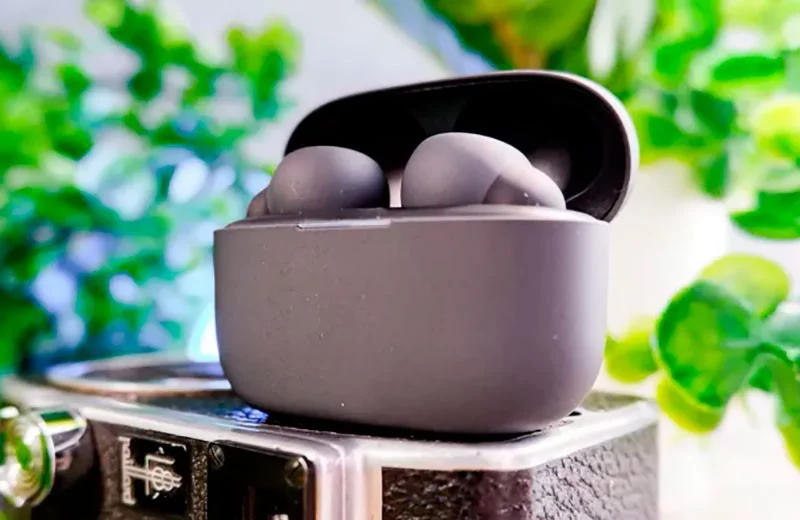 However, the first LinkBuds were open-back headphones when the LinkBuds S are in-ear TWS. Has Sony managed to implement the transparency mode so that the new model is not inferior to its predecessor. Find out in my review.
Specifications Sony LinkBuds S
| | |
| --- | --- |
| Type of | In-ear, TWS |
| Speakers | 5 mm (dynamic) |
| Frequency range | 20 – 20,000 Hz (44.1 kHz), LDAC 20 – 40,000 Hz (96 kHz, 990 kbps) |
| Connection | Bluetooth 5.2 |
| Communication range | 10 m |
| Codecs | SBC, AAC, LDAC |
| Active noise cancellation | Yes |
| Water resistance | IPX4 |
| Autonomy of work | 6 hours with ANC, 9 hours without ANC, two full charges from case |
| Charging connector | USB-C |
| Case size | 42.8×60×27.6mm |
| Colors | Ecru (pale grey-yellow), white, black |
| The weight | Earpiece: 4.8g, Case: 35g |
| Price | From 178 $ |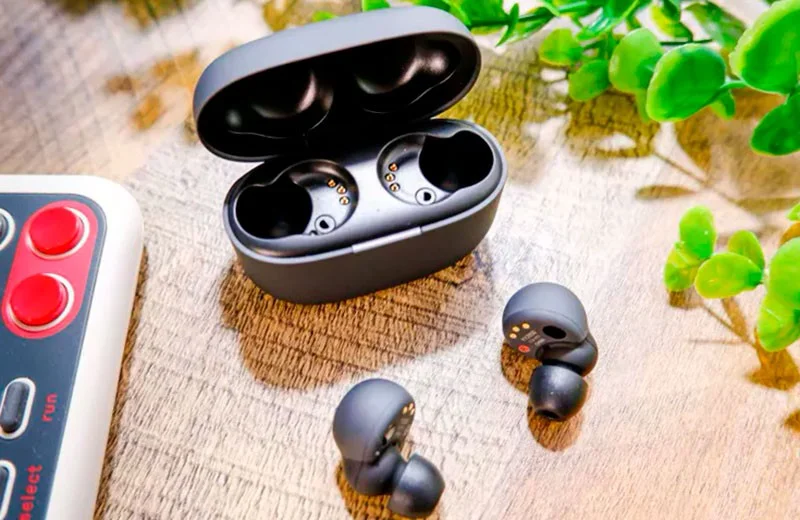 Unpacking and kit
In the box with Sony LinkBuds S headphones we get:
Charging case
Four pairs of silicone tips
Short 20 cm USB-A to USB-C cable
The box the headphones come in is made from 100% recyclable cardboard and paper – no plastic.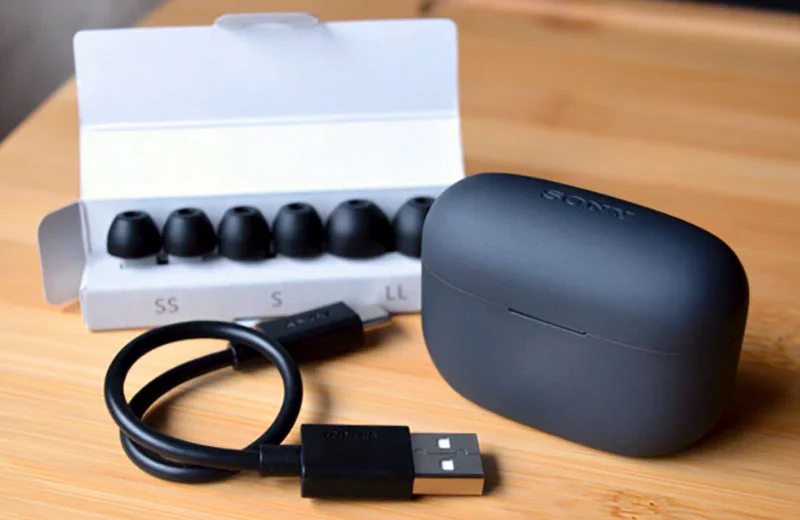 Design and appearance
The LinkBuds S are smaller than many of the company's other TWS headphones, like the Sony WF-C500 or Sony WF-1000XM4 , and weigh just 4.8 grams.
The case has a pleasant matte finish, when there are three colors to choose from: white, black and the most unusual "ecru" (the color of unbleached silk). The charging case has the same coating as the earphones, making it comfortable to hold.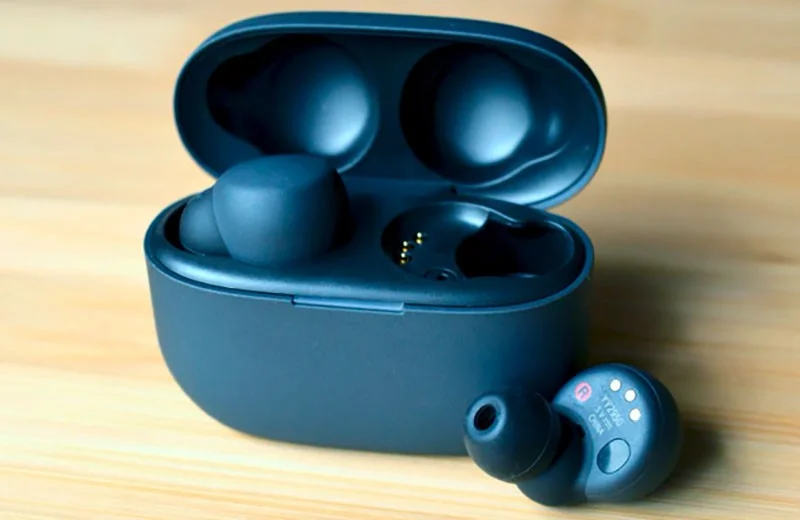 Sony LinkBuds S are so small that they can be safely worn under a hat or helmet, they practically do not protrude from the ears. Like the Sony WH-1000XM4 model , touch control panels are located on the body of both headphones.
The charging case is also compact, and the textured surface is unlikely to get scratched by keys and other items in your pocket. On its front side there is an LED strip that allows you to determine the battery level.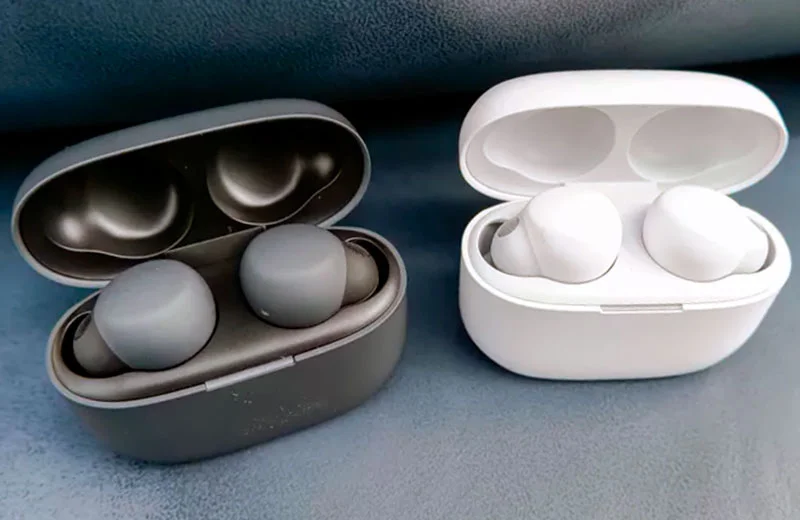 The only thing missing is wireless charging, which is strange, because the cases of many competitive models have such a function.
But Sony took care of protection against water and sweat IPX4. Headphones can be safely used in the gym or while jogging in the rain.
Management and setup
Sony LinkBuds S is controlled through the touch panels on the earbuds.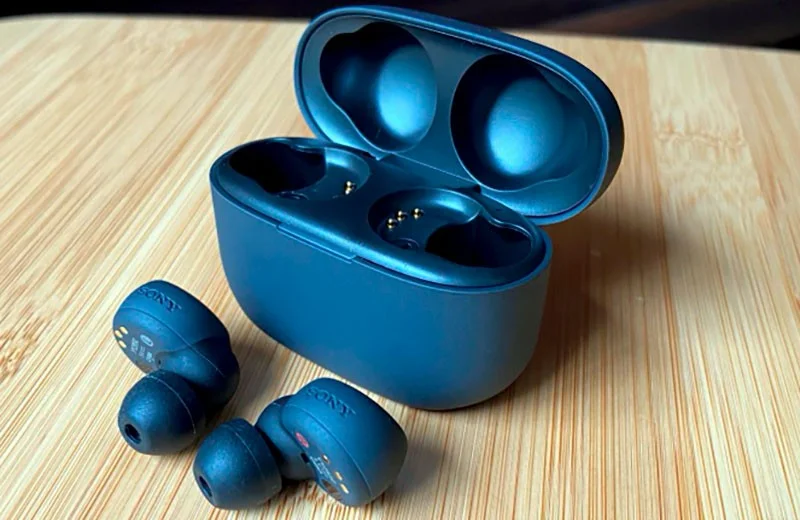 This function is implemented and works perfectly. You will hear a beep with each successful press, and there will be no problem recognizing them. You can set up single, double, triple, and long presses.
This adds up to eight actions, but Sony still doesn't allow you to assign the desired function to any desired action. Instead, you have to choose from four "action groups" and assign one group to each earbud.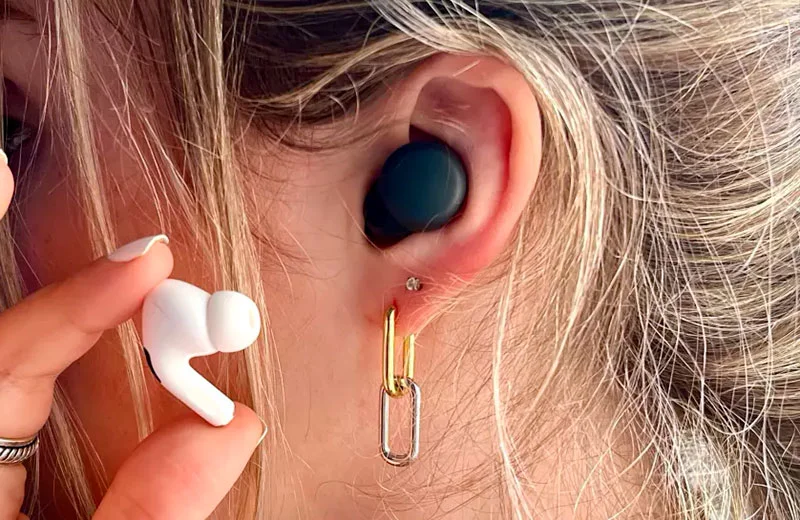 The LinkBuds S offers groups of actions to choose from: enable transparency mode and access other functions, control playback, adjust the volume, and do nothing.
Because of this, you will have to decide which features are more important to you. Want to control playback and change the volume? Easy, but then you won't be able to turn on noise reduction, transparency mode andSpotify Tap. Similarly, in the case of choosing other groups, some of the actions will have to be performed using a smartphone.
But, Sony is not the only company that does this, even JBL forces you to choose from such "groups", which is annoying. There is no hard and fast rule that controls should be configured this way, although Jabra, for example, allows you to assign almost any action to any press. Sennheiser also has quite flexible settings, and Sony's approach here seems strange to me.
Useful Features
Sony LinkBuds S has a headphone removal detector – just remove any earbud from your ear and music playback will stop.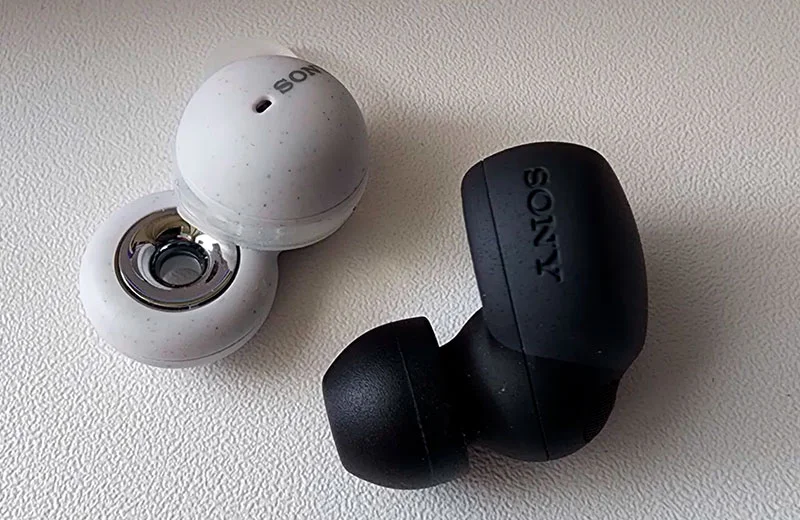 The pause/resume function works fine, although it can be turned off in the Headphones Connect app.
Connecting LinkBuds S to devices is fast, thanks to the support of Google Fast Pair and Microsoft Swift Pair technologies. Communication is always reliable, even if the LDAC codec is selected, which causes connection problems.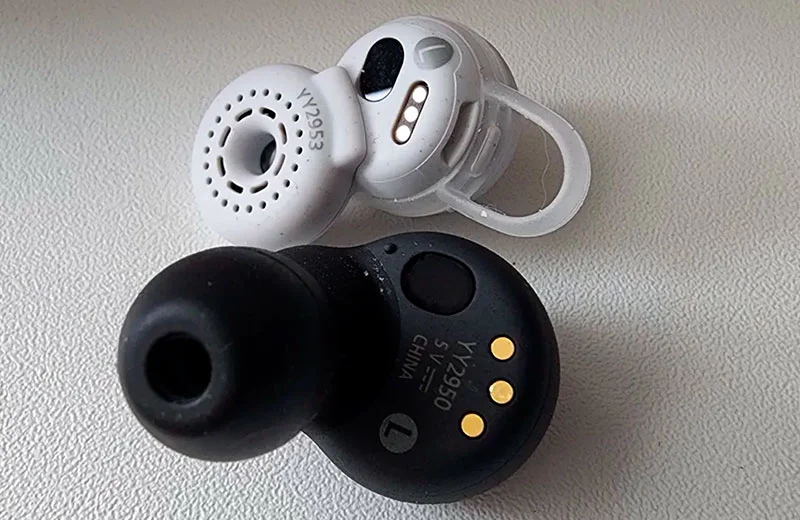 Unfortunately, like other wireless headphones from Sony, the LinkBuds S do not support simultaneous connection to multiple Bluetooth audio sources.
Sound quality
As expected, the sound quality of the Sony LinkBuds S is excellent.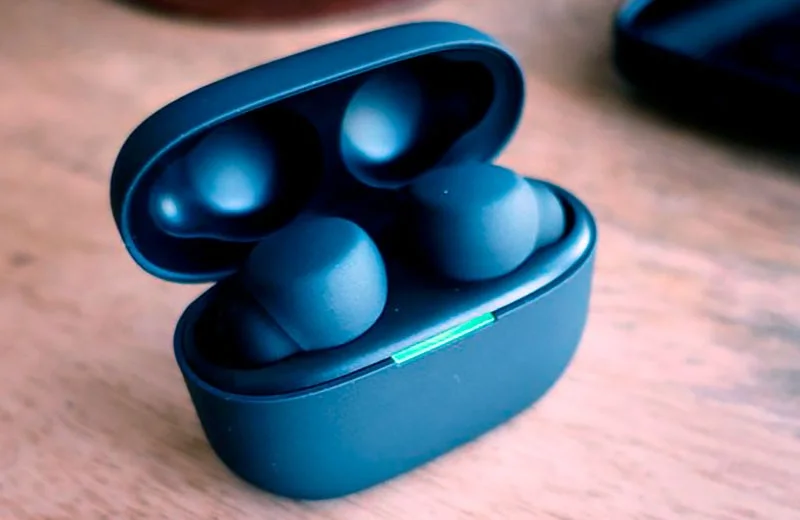 An equalizer is available in the Headphones Connect app, but it is not necessary to use it at all – the sound is balanced and clear by default. At the same time, Sony managed to achieve this using 5mm drivers – half the size of most similar models.
The only drawback of LinkBuds S is not the deepest bass. However, if you like a more powerful sound, you can select the Clear Bass option in the equalizer settings. The sound stage here is not too voluminous, but sufficient, and all instruments are clearly separated from each other.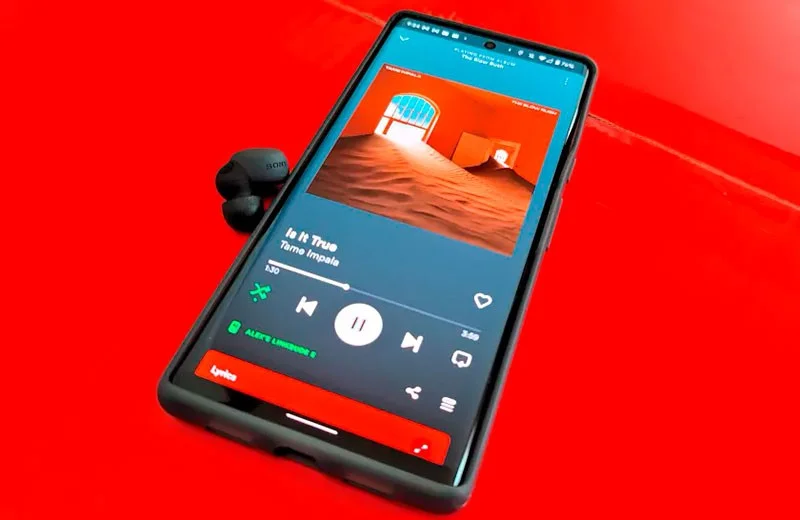 Active noise cancellation
One of the main advantages of Sony headphones is the active noise cancellation technology, which is also perfectly implemented on the LinkBuds S.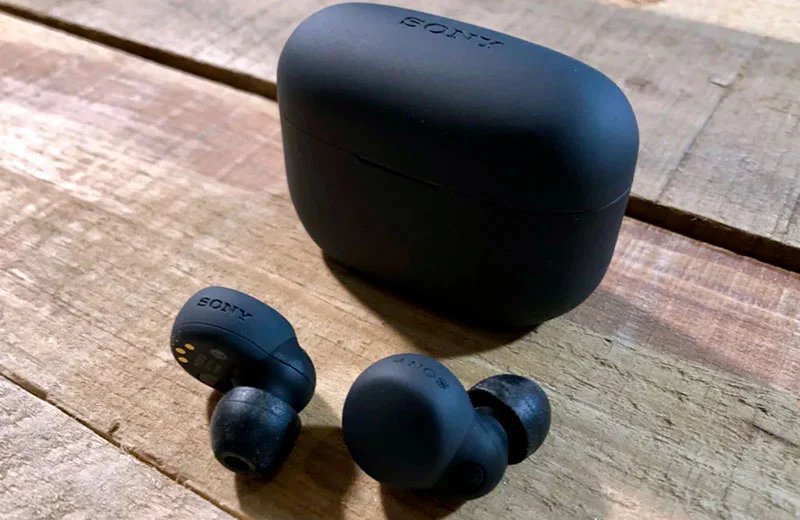 Listening to music in these headphones, you will forget about external noise, even if the volume is not the highest. Transparency mode also works well, although Sony LinkBuds S are slightly inferior to AirPods Pro in this regard . But, the main advantage of this mode in this particular model is a lot of additional functions and settings through the Headphones Connect application.
There is a Speak-to-chat function - the sensors detect when you start talking, after which the volume is reduced and the transparency mode is activated.
This is very handy when your hands are full, although sometimes Speak-to-chat is activated not by speech, but by the noise of a motorcycle passing by. The LinkBuds S are also well suited for indoor calls, although outside on a windy day you will be disturbed by external hum – as is the case with any TWS headphones.
Read Also: Sony LinkBuds review – exceptional is an understatement
Autonomy Sony LinkBuds S
Sony markets the LinkBuds S as earbuds that you never have to take out of your ears, but they don't have the longest battery life.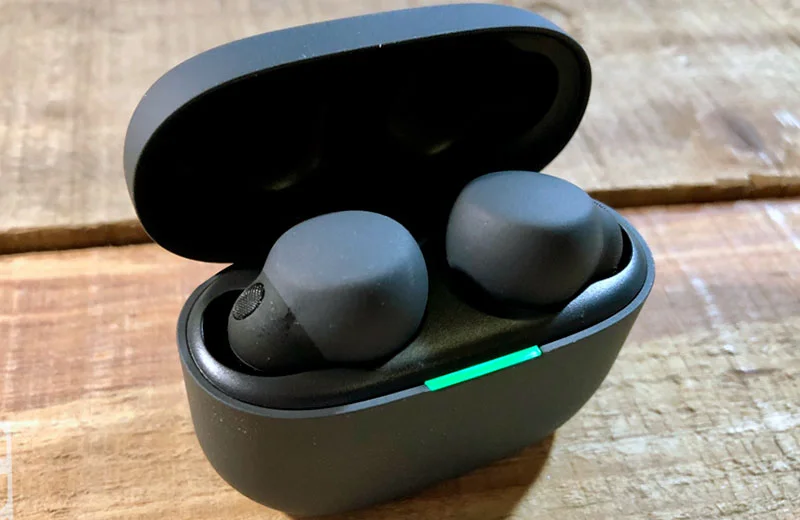 With noise reduction turned on, the model will work for only 6 hours on a single charge, and without ANC - up to 9 hours. Together with two charges from the case, it turns out about 20 hours, which is not very much.
Moreover, the operating time will be significantly reduced when using additional functions. For example, if you turn on noise reduction, use the Speak-to-chat function and often access the voice assistant, one charge will only last you 4 hours. The good news is that five minutes of recharging will give you an extra hour of listening.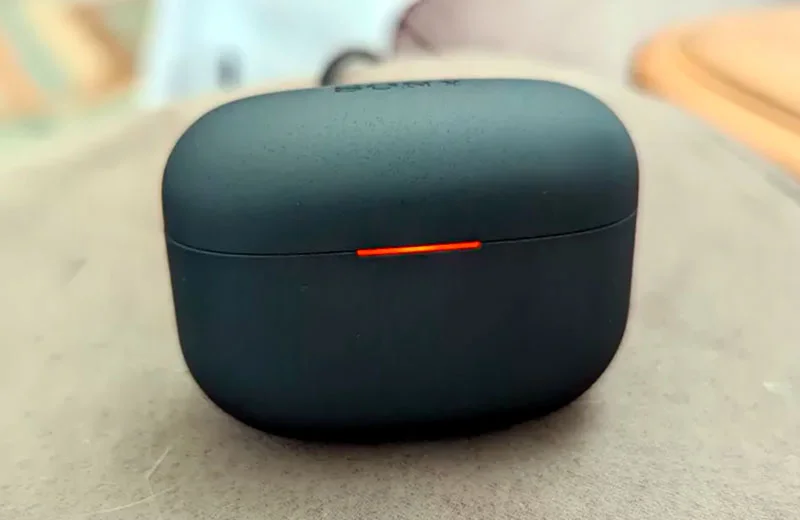 Outcome
Sony LinkBuds S are lightweight and compact TWS headphones with excellent sound quality and active noise cancellation.
However, their main advantage is the transparency mode, which turns on automatically every time you start talking. There are many other useful features such as IPX4 water resistance and support for voice assistants.
But, I'm a little disappointed with the battery life and the lack of the possibility for multiple Bluetooth connections, otherwise this is an excellent model.
Benefits
Water resistant IPX4
Small size and weight
Excellent sound quality
Removal detectors available
Convenient transparency mode
Disadvantages
Average autonomy
No wireless charging
Weird Control Groups
No multiple connection
Is it worth buying
The LinkBuds S from Sony is definitely worth taking if you need a good transparency mode that turns on automatically during a call.
Sony LinkBuds S TWS headphones – video
Sony LinkBuds S Review
Design and ergonomics

Convenience and comfort

Communication and connection

Management and software

Sound quality

Autonomy and charging
Summary
The Sony LinkBuds S are small, light and comfortable, with a decent range of well-implemented options. They are also pleasant to the ear, but I lack sound animation and energy.