In 2022, the issue of fast and timely charging of our gadgets is very relevant. It is for these purposes that the Ugreen DigiNest Life 30W was created – an extension cord with two 4000W sockets, two 18W USB-A ports and one fast USB Type-C up to 30W.
In fact, the solution turned out to be very convenient, because instead of looking for free sockets or power adapters, you can quickly and directly connect to DigiNest Life. I tested the new Ugreen gadget in practice, so I share my opinion in the review.
Specifications Ugreen DigiNest Life 30W
Model: CD280
Cable length: 1.8m
Type: 30W AC/DC Adapter
Maximum outlet power: 4000 W, 16 A, 250 V
Max. output current: 100-240V-50/60Hz 800mA
USB-C connector: 5V/3A, 9V/3A, 12V/2.5A, 15V/2A, 20V/1.5A, max. 30 W
USB-A1/A2: 5V/3A, 9V/2A, 12V/1.5A, max. 18 W
Output PPS Current: 3.3-11V/3A, 3.3-16V/2A
Total USB voltage: max. up to 30 W
Block size: 125×60×40mm
Weight: 437 grams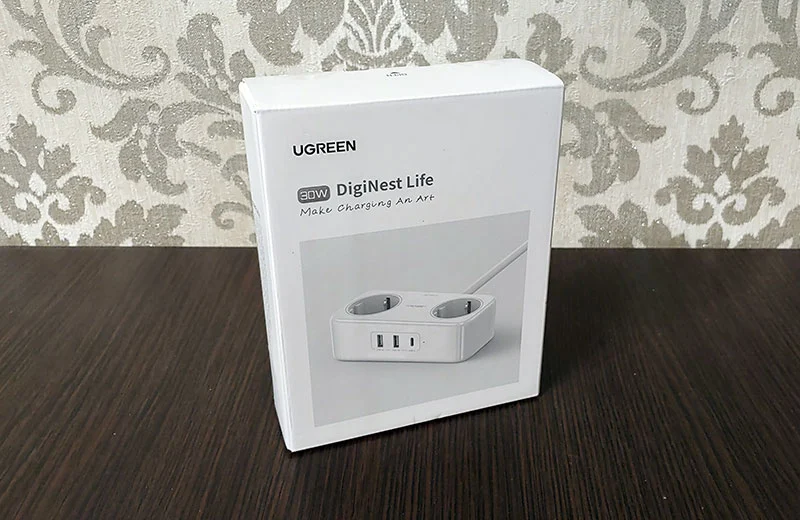 Unpacking and kit
The Ugreen DigiNest Life Extender comes with a built-in 30W charger and comes in a nice white box.
On the front side of the package there is an image of the device, as well as the inscription of the brand and model. On the reverse side we can see the main characteristics of the device.
Inside the box is:
The extension itself
2 instruction booklets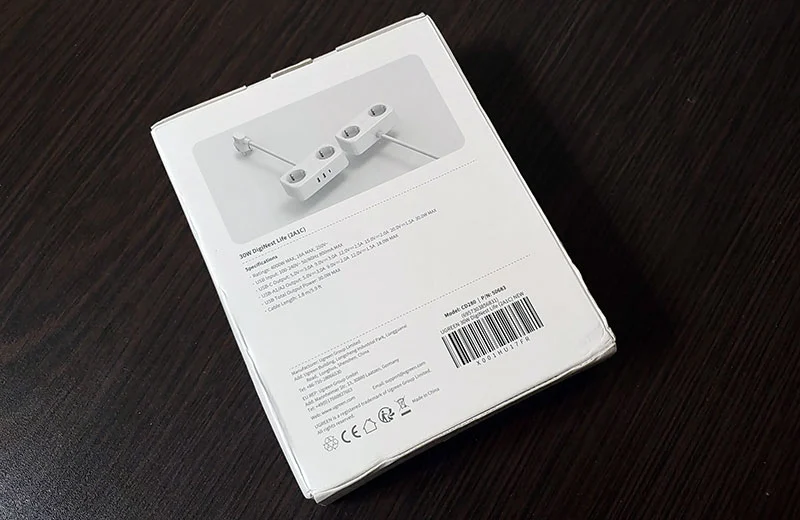 The user manual is only in Chinese and English.
Design and ergonomics
The case of Ugreen DigiNest Life 30W is made of white fire-resistant plastic, pleasant to the eye and touch.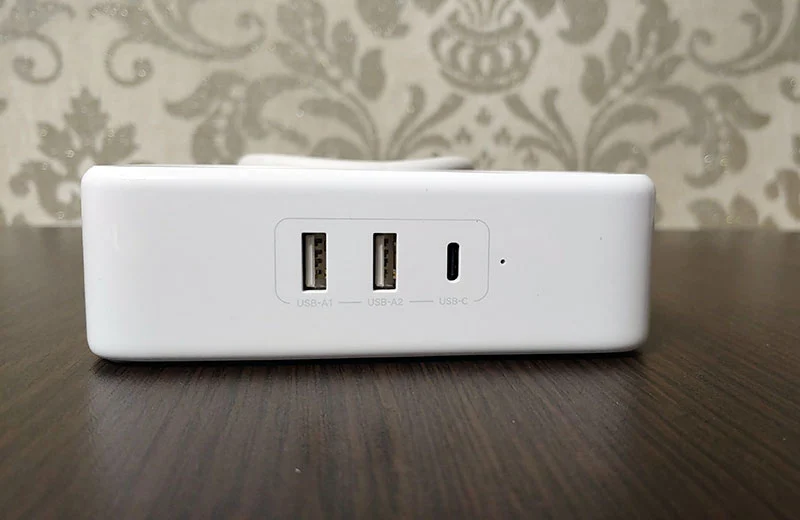 In the upper front part there is a block of two sockets with a maximum power of up to 4000 W / 16 A. The sockets support voltage from 110 to 250 V, there is grounding and spring protective shutters that prevent anything from getting on the contacts. This is a very useful feature that can protect you and your children from an accident.
A power cable 1.8 m long departs from the center of the side surface, in a thick flexible insulating braid. At the junction of the cable with the unit, protection against kinks or kinks is provided. At the other end of the cord there is a very high quality Euro plug, also with grounding. The device is placed on four legs located at the corners on the bottom of the case.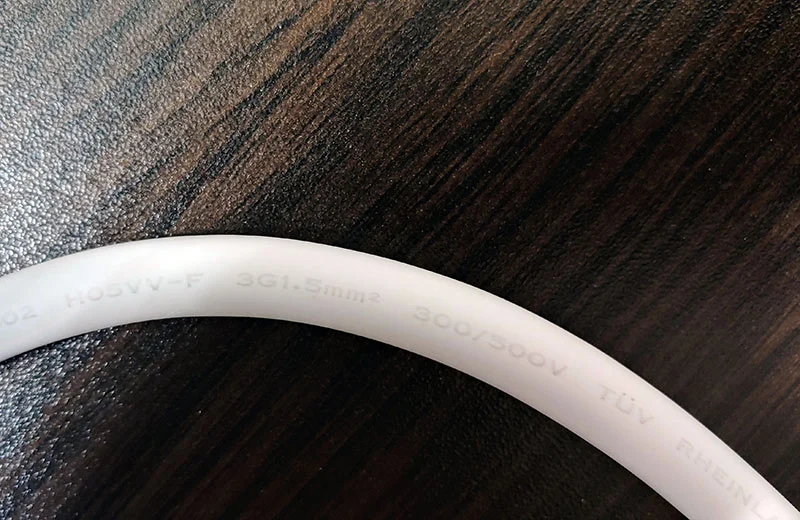 Anti-slip silicone feet make the Ugreen power extension stable and secure, even on uneven surfaces.
USB connectors are located on the opposite front side of the cable. There are two USB-A ports with a capacity of 18W each, as well as one USB-C with support for fast charging up to 30W. Devices can be connected to all connectors, and they can be powered at the same time. On the side of the ports there is a light indicator that notifies you of the charging process.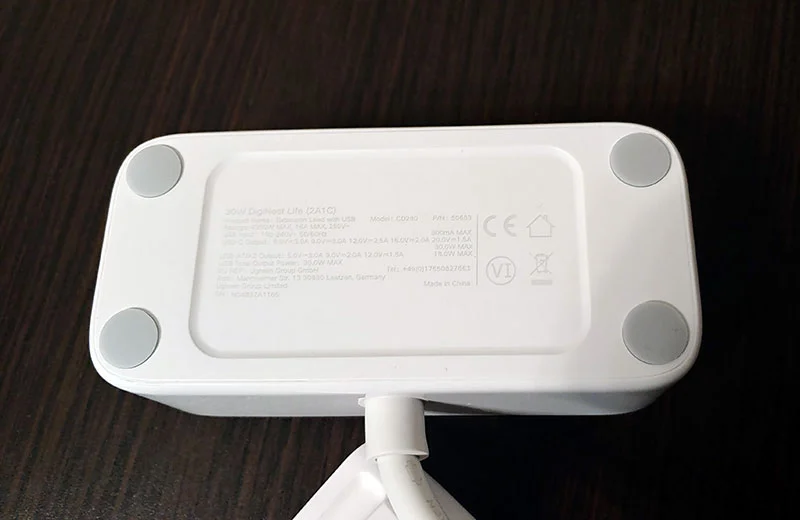 From an ergonomic point of view, the right decision was to arrange electrical outlets and ports with fast charging in different planes. This provides the maximum degree of convenience in practice. With the simultaneous connection of several gadgets, the confusion of electrical cables and wires is eliminated.
In general, the design and manufacturing quality of the DigiNest Life 30W is at a high level. Well-thought-out solutions make the extension cord with built-in power supply convenient when placed in any interior and on any type of surface.
Extension cord features
Of the features of the Ugreen DigiNest Life 30W, I would like to note that the case with sockets and ports is made of durable fire-resistant material.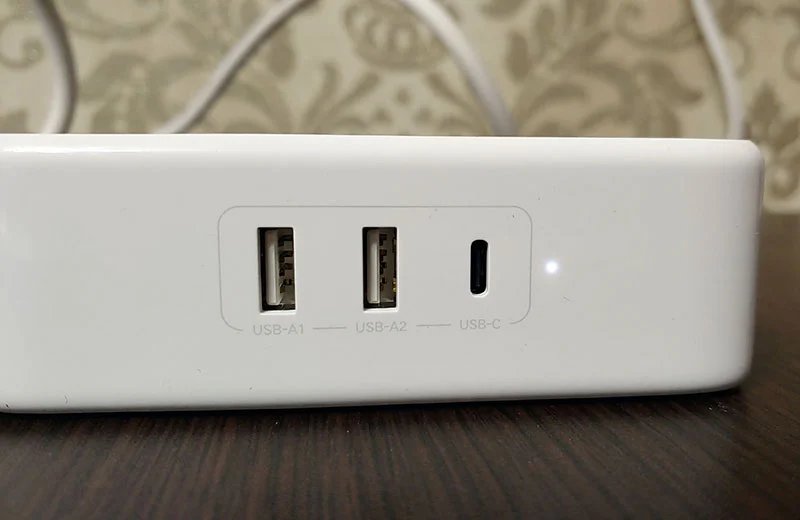 Although it is plastic, it is of high quality and reliable. There is protection against overvoltage, short circuit or overheating. The device is also equipped with a built-in chip to automatically recognize connected devices. This feature helps to quickly charge your gadgets and increases the level of security when interacting.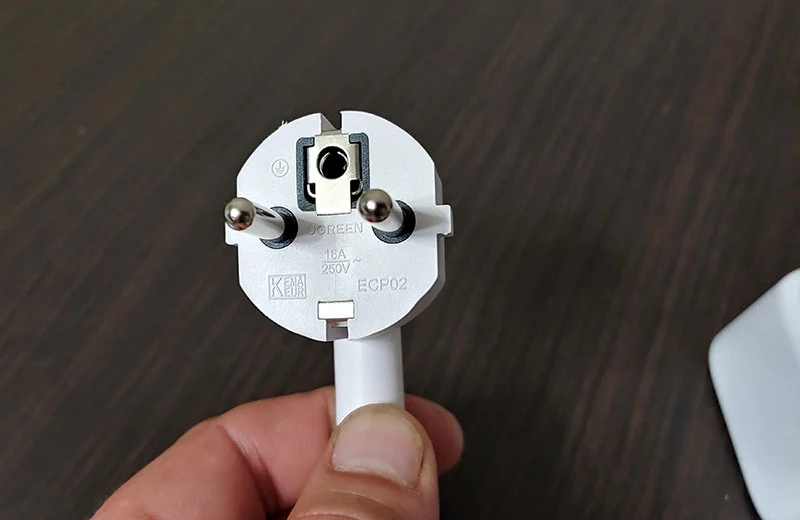 As mentioned, there is one fast 30W USB-C port available on the DigiNest Life. It can, for example, charge your iPhone 13 up to 50% in 20 minutes, or iPhone 11 in 30 minutes.
The USB-A ports provide up to 18W of power when used alone. If multiple power consumers are connected to all USBs, Ugreen DigiNest Life will distribute power according to the need of each consumer. The total power will not exceed 30 W for USB connectors and 4000 W for sockets.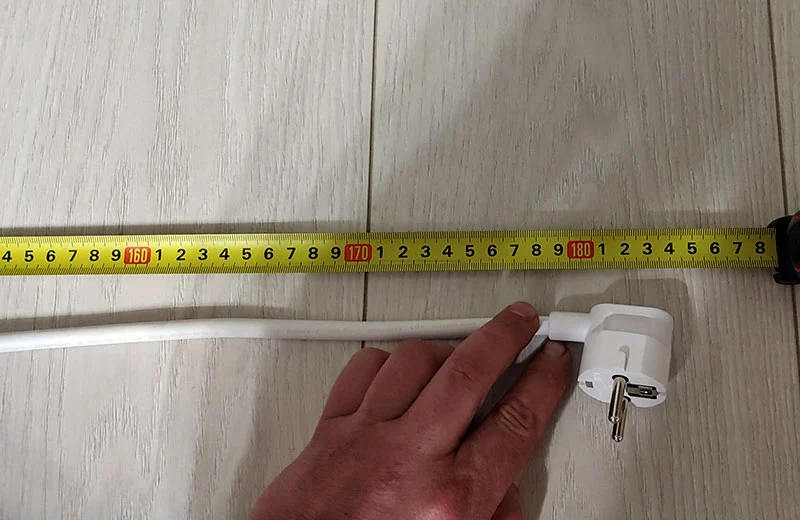 The extension cord is very versatile, it can be used to charge laptops, smartphones, power banks and other gadgets. And also power TVs, monitors, kettles or other household appliances. In fact, it combines not only a powerful extension cord, but also a surge protector.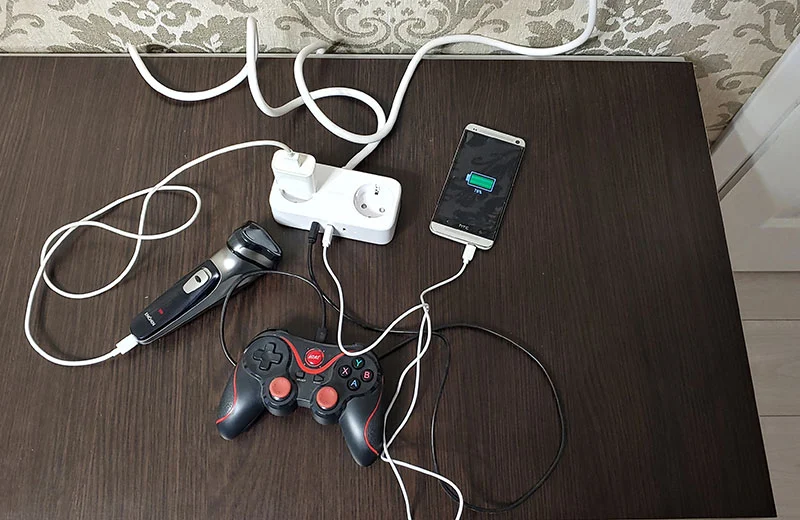 Uses and alternatives
There are a lot of similar offers on the market, but it seemed to me that Ugreen DigiNest Life 30W is one of the best in terms of price and quality.
You get convenient 30W charging to quickly top up smartphone or laptop batteries. A pleasant design allows you to place the socket block in absolutely any environment.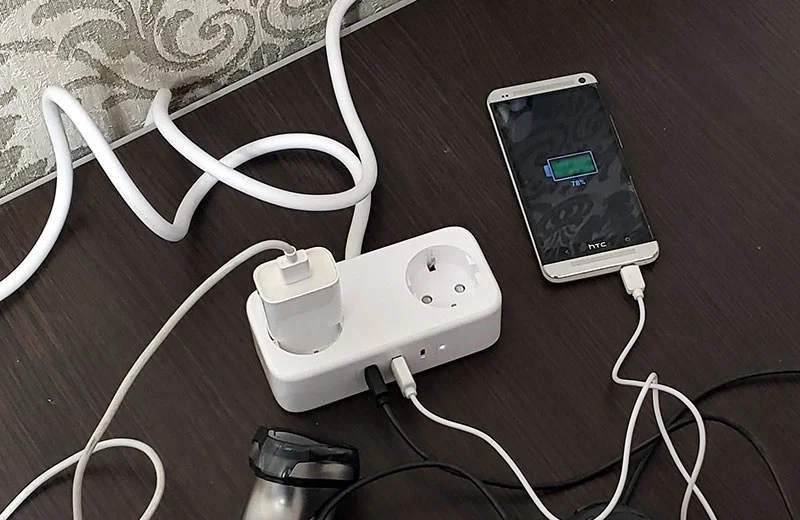 With DigiNest Life 30W, you can effectively use not only USB connectors, but also sockets, getting rid of the problems of finding adapters, as well as tangled wires.
No one will stop you from taking the extension cord with you on trips or business trips, and by quickly connecting the DigiNest to the network, you can comfortably use it. Such a mobile solution guarantees a simple, convenient connection of all necessary devices, one free socket for a week.
I am glad that Ugreen did not save on materials or components, creating a single universal solution that is safe and effective.
Read Also: [Review] Roborock S7 + – An Innovative and Hybrid Robot Vacuum Cleaner 
Outcome
Ugreen DigiNest Life 30W is a very interesting and versatile gadget that will come in handy in any home, country house or anywhere.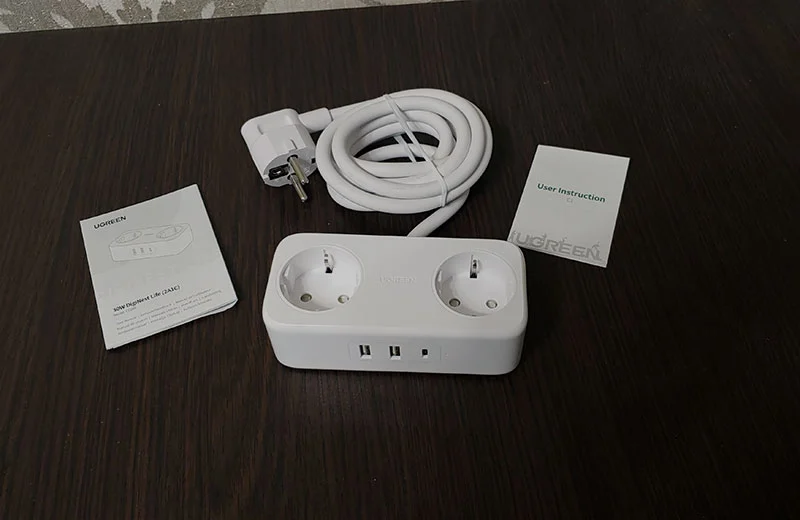 The materials from which the extension cord is made are of high quality and aesthetically pleasing. The components are modern, so no questions or complaints should arise here.
Perhaps I would like the price to be lower, although taking into account the frequent sales and available coupons on AliExpress, you can save. With the DigiNest Life 30W, you will immediately receive a powerful extension cord for two outlets, a charger with two USB-A ports up to 18W, and one USB-C port up to 30W.
Benefits
Nice design
Versatile and convenient
Safe and secure housing
Two outlets up to 4000W
Two USB-A 18W and one USB-C up to 30W
Disadvantages
Cable only 1.8 meters
Power is shared by connected devices
Is it worth buying
DigiNest Life by Ugreen is a convenient and versatile solution for any occasion or life situation. The extension cord is practical, not the most expensive and performs its functions perfectly. What else is needed?
About Post Author
Ugreen DigiNest Life 30W Review
Design and ergonomics

Material quality

Comfort and convenience

Power

Security and protection
Summary
Even purchasing a fast power supply and a powerful extension cord separately, you will pay no less than for the Ugreen DigiNest Life 30W. Here you will get all the necessary functions combined in a convenient, safe and simple solution.