Most laptop users are asked "What is the difference between a netbook and a laptop?" immediately talk about the dimensions of the devices. However, they differ both in the presence of specific functions and in their immediate purpose.
The difference between a netbook and a laptop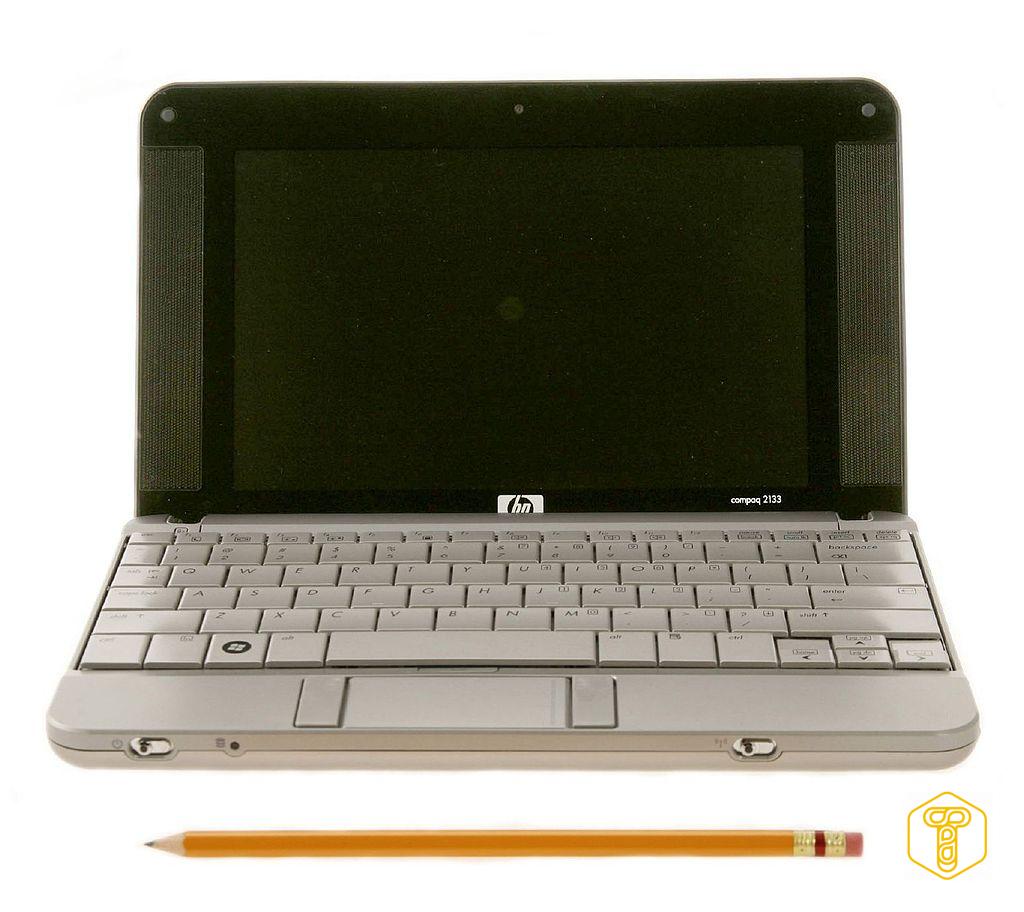 The main difference is the role. Initially small in size, the device was designed for mobile use. A laptop is also taken with you to meetings in cafes and transported in public transport, but due to its bulkiness it is not very convenient.
The netbook differs from the laptop (and from the tablet as well) in size. Visually, this parameter is marked first. On average, the device's screen is 10-12 inches, it can reach 14 inches. Devices with a diagonal of 14 "and larger are already considered laptops. People who are used to the standard keyboard will not be able to immediately adapt to the buttons of the mini version – they are smaller and closer to each other. The weight is insignificant, the technique also does not take up much space.
Netbook or laptop: CPU power. Basically, powerful processors are not installed on mini-computers with a diagonal of no more than 14 ", which makes it difficult to carry out complex tasks on it.
Hard disk size. You can pick up models with 700 GB, but such devices are expensive. At the same time, on a laptop, the volume sometimes reaches almost 4 terabytes. This parameter is important if you plan to download a huge number of games and store all your favorite movies on the device. Our online store offers laptops with hard drives up to 2 Tb.
Video card. A netbook differs from a laptop in the quality of a graphics controller. For the former, it is not always high (in comparison with newer laptop models). The game will start on the netbook or laptop, but the graphics and speed will still be lower on the mini versions. On the RBT website there are powerful laptop models with a discrete graphics card , as well as portable and mobile mini-computers with a built-in one.
The size of the RAM. As a rule, on devices with a small diagonal, the RAM is 1-2 gigabytes, in laptops the figure reaches 32 GB. The RBT online store presents netbooks with 2 GB of RAM , which is sufficient for performing typical tasks.
Optical drive. When asking the question "netbooks versus laptops: what's the difference?", Remember that the former do not have an optical drive. In other words, they do not write or read CDs and DVDs. The significance of this factor is no longer so high, since now everyone uses flash drives on which important information can be stored. Copy the information to your device if necessary.
Working hours. When deciding which is better – a laptop or a netbook, it is important to remember about the battery power in the device. The latter are the clear leaders. In most cases, laptops keep a charge autonomously for about 2-3 hours, but standard mini-versions will work without recharging for 5-6 hours. There are models that can function up to 10 hours. You can find laptops that will go on without charging for the same long time, but their cost is an order of magnitude higher than that of a mini-device with a similar indicator.
Operating system. As a rule, small portable computers have weaker technical characteristics in comparison with laptops, so they install reduced versions of the OS – Netbook Edition. Linux is also fine. They are maximally adapted to such devices. The user can install standard Windows, but we warn that the speed of work is somewhat reduced. Any operating system can be installed on laptops without any problems, it works at the required level and guarantees the accuracy of the specified options.
Price
Another answer to the question "What is the difference between a netbook and a laptop?" – price. A small-sized device is a great option that allows you to save a decent amount. If you entrust him with a large list of tasks, then he may not quite correctly cope with them. In this case, a laptop may be the best option. 
In RBT, the cost of those and other technical devices differs depending on the brand and model. For details, contact the managers. They will tell you in detail about the features of the product and help you make the right choice.
Which of the portable devices?
The laptop allows you to work in office programs, use the Internet, process graphics, video, etc. It will replace a full-fledged working PC. A mini-computer is a device that will work offline for a long time. 
It is characterized by low weight and dimensions, is able to work on the Internet, allows you to view and sort photos and videos. It copes well with office programs, is convenient for travel, and can act as a second computer. 
About Post Author