The mobile entertainment industry is successfully developing in different directions: portable consoles are popular, gaming smartphones and tablets are gaining momentum. Gaming laptops belong to a separate category . In this article, we will talk about which laptop for gaming is better to choose, taking into account the technical parameters and give a rating of the most successful models of 2021.
Gaming laptop: signs and differences from a regular PC
A gaming laptop is a gadget with an ambiguous reputation: not the most productive compared to desktop counterparts and not very mobile at the same time. A gaming laptop is a "multimedia harvester" that includes a powerful processor and discrete graphics card, fast memory, and a screen with fast response time. The cost of such gadgets for entertainment is many times more than ordinary PCs. Let's talk in more detail about the technical parameters of gaming laptops.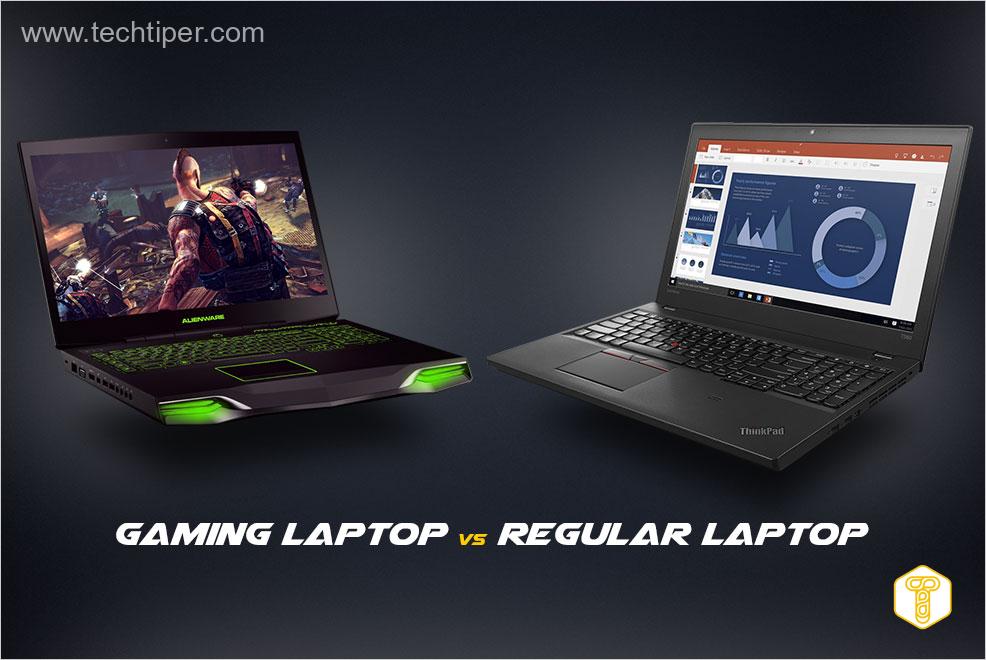 Read Also: Hyperbook GTR review – when the laptop is also a desktop computer
Specifications best for gaming
Mobile PCs designed for gaming are made up of the same components as an office or desktop computer. The differences lie in the performance of the hardware and the unusual, "gaming" performance of the devices themselves.
Screen best for gaming
Among the many types of matrices in laptops, only two are used: IPS and TN + film. The gaming models use cheap TN technology due to the record high response speed of the matrix.
Advantages of TN: the appearance of artifacts and smears in dynamic scenes (games) is reduced to zero. 
Cheapness and excellent pixel response are the only advantages required for displays in gaming gadgets, otherwise only disadvantages: mediocre color reproduction, low contrast and limited viewing angles. When choosing gaming laptops, you have to sacrifice image quality for the sake of responsiveness.
The screen size of most laptops is 15.6 , less often 13.3 and 17.3 inches. Screen resolution – FullHD is preferred. The increased resolution allows you to fit more content and expand the playable space on the screen.
The refresh rate of the matrix is ​​an important parameter that affects the smoothness of the image and the clarity in dynamic scenes. Alas, unlike gaming monitors with a refresh rate of 120-240Hz, gaming laptop screens are limited to 60-76Hz, limiting the image in games to 60 frames per second. It remains to accept what is. Only recently has MSI started introducing 120Hz matrices into its line of gaming laptops, which we'll talk about at the end of the article.
CPU best for gaming
The central computing chip is a key element that affects the overall performance of the device. Mobile gaming ranks among the most demanding applications along with 3D modeling and high-definition video rendering.
Therefore, you should pay attention to productive chips from Intel or AMD. For a comfortable game, you will need 4-core Intel Core i5 M-series processors, optimally – core i7 , with the following advantages:
balanced power consumption compared to AMD counterparts;
moderate heating and relatively quiet operation;
higher productivity.
the speed of the mobile chip Core i7-620M is at the level of the desktop analogue of the Core i5 2500.
Intel's mobile processor architecture includes native HD graphics cores that will be enough to run games from generations gone by. To enjoy the gameplay of today's games, you need powerful discrete graphics cards. Next, let's talk about how to choose a laptop for gaming, taking into account the graphics adapter.
Read Also: Review MSI Katana GF66 gaming laptop with a great price
Video card best for gaming
The GPU is responsible for texture processing, has built-in video memory and generates the final image displayed on the screen. Integrated HD graphics cannot handle the complex 3D textures of modern games, so you should look at discrete chips in 3 price categories:
| | |
| --- | --- |
| First level | GeForce 900-940M / Mx |
| Mid-price category | GeForce 960M / 1050 |
| Hi-End video cards | GeForce GTX 1080 |
Nvidia's competitors are AMD Radeon M-series chips, which are not so popular due to high heat dissipation and optimization problems in some games.  
When choosing a productive video card for a gaming laptop, you should take into account the power consumption, which is in direct proportion to the power of the video chip. And taking into account the passive cooling system in laptops, it is worth noting the significant heating of the graphics core under load. To avoid possible damage to your mobile video card and lower temperatures, you need a cooling pad.
RAM best for gaming
To run multimedia applications and games, you need at least 4 GB of RAM. Some models of gaming laptops provide the ability to install additional memory sticks. It is also useful to take into account the built-in Windows OS option to expand virtual memory from the paging file. Depending on the resource intensity of applications, the size of the required RAM can be roughly divided into 3 categories:
2–8 GB: Launch undemanding applications and older games;
8-16 : optimal size for most tasks;
16 GB or more: modern games at maximum settings, as well as work in graphics applications for 3D modeling.
Signs of insufficient memory are manifested in prolonged application launches, crashes and crashes when loading. Increasing RAM will solve the problem. When choosing a laptop for gaming, pay attention to the type of RAM, which can be of two types: DDR2 and DDR3. In the first case, the bus frequency varies within 200-600 MHz, and the average bandwidth is 6400 MB / s. For games, it is advisable to choose a faster type of memory – DDR3, which has a high processing speed.
SSD hard drive best for gaming
The average physical memory for a gaming laptop ranges from 120GB to 360GB. Remember that games are heavy applications that take up a lot of disk space. Therefore, the optimal volume is selected individually, depending on the number of games installed. It is important to keep in mind that part of the memory is allocated for system files.
As a result, the size of the available space on the hard drive is less than the original value. Often, conventional HDDs with rotating mechanical elements are installed in laptops. For gaming, it is recommended to install solid-state SSDs, which will speed up the loading of the application and improve the overall performance of the laptop. The hard disk is one of the few elements of a laptop that needs to be replaced (upgraded) with more efficient analogs.
Read Also: MSI GS76 Stealth review: gaming laptop with powerful hardware and weak speakers
Battery capacity best for gaming
Performance gaming laptops are characterized by increased power consumption and are able to work in standalone mode for no more than 3-4 hours. The duration is also influenced by the brightness of the screen and the type of running applications. The operating time is determined by the capacity of the Li-ion battery, which varies from 1800 to 5200 and more mAh. It is important to remember that the performance of laptops in offline mode decreases by about 30-40%, which is unacceptable in the case of games. Therefore, you will have to play "from the network", and the notorious mobility of laptops remains in question.
Above, we examined the criteria and aspects that will help you choose a laptop for games by characteristics: screen, memory, processor, video card and other parameters. Next, let's take a look at the most successful 2017 gaming laptop models that you should pay attention to.
Read Also: HP Victus 16 Review: An Affordable Gaming Laptop with Efficient Performance
Rating of gaming laptops
The following three manufacturers are leading in the mobile PC market:
MSI is a fast growing Taiwanese company offering gaming products with an optimal price / quality ratio.
DELL is an American IT giant. Gaming laptops are stylishly designed and feature a branded "alien" logo.
ASUS is a trusted manufacturer and innovator in gaming products. Affordable price and high performance.
To understand the world of gaming PCs and decide how to choose a laptop for gaming by rating, the approximate configuration of the models below will help:
MSI GF63 laptop . Compact 15.6-inch gaming laptop. Responsible for performance is an Intel Core i5 processor and a discrete NVIDIA GeForce GTX 1050Ti graphics card.
Dell Alienware 17 . A laptop for gaming with a large 17.3-inch FullHD screen. Responsible for performance is an Intel Core i7 processor and a Video card – NVIDIA GeForce GTX 1070. The amount of RAM is 16 GB.
ASUS GL752VW. The laptop highlights an unusual design, moderately strict and restrained. A 1TB HDD version is available. The RAM size is 8 GB.
Let's summarize and summarize all of the above.
Tips & Tricks
Determine the optimal screen size for yourself. There is only one type of matrix for a gaming laptop – TN with a fast response time necessary for games.
Processor and video card – the higher the number, the more productive the chip is.
The amount of RAM – be guided by values ​​of 8 or 16 GB.
Take a closer look at SSD solid-state drives – faster and more reliable, albeit expensive.
If you plan to play outside the home, choose a model with a large battery.
Pay attention to the reviews, study the reputation of the manufacturers. The information received will help you decide which laptop for games to choose and not miscalculate.
Choose the most modern and productive models with a reserve for the future, because it will not be possible to upgrade a laptop, unlike desktop PCs.
Buy smart!
About Post Author