About 70% of all mobile phones use Android. There are about 1,300 brands and over 24,000 different device models in the global market that have so far used the operating system created by Google. It also shows how big the competition is here – in practically every segment of these devices.
These numbers also translate into the different pace of updating phones to the next versions of Android – and these depend not only on Google, but also on manufacturers and operators. And they do not inspire optimism. Anyway, Google has had a big problem with Android fragmentation for years and therefore does not boast about the shares of the latest system distributions in working smartphones.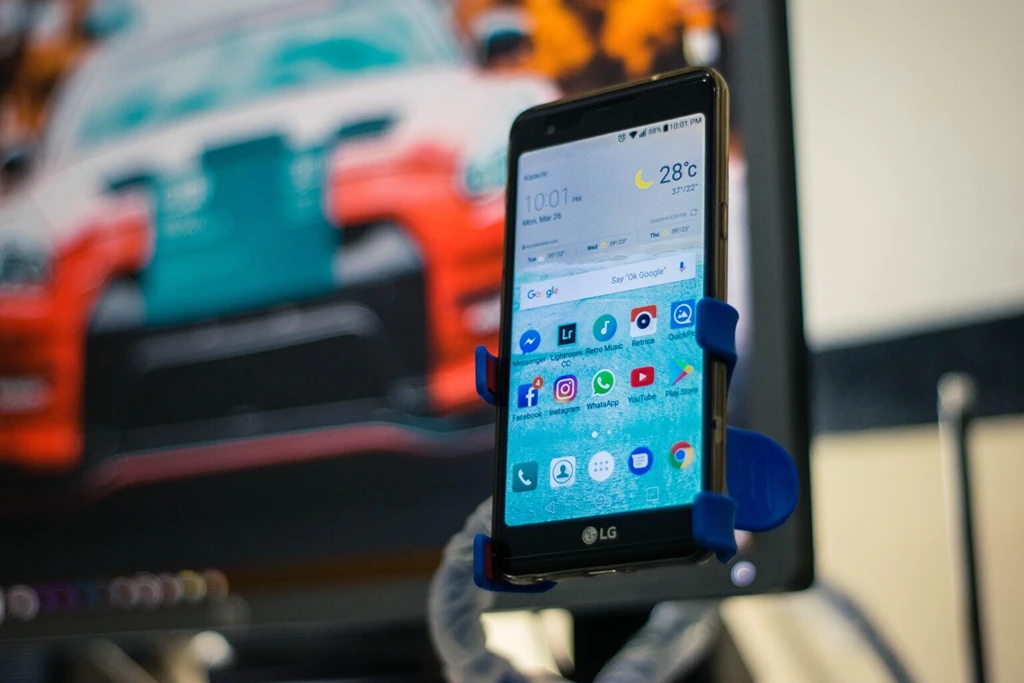 People who choose to buy an iPhone are in a much better position. Well, on the same day, Apple releases an update for all phones – both the newest and those that are several years old. So let's see what this looks like on Android.
How has you tried to reform the distribution pace of Android updates?
In the past, the company took a number of steps to help manufacturers prepare updates for their smartphones and tablets more efficiently. The Treble project was one of the first initiatives to reduce the problem of increasing fragmentation. It debuted with Android 8 Oreo and allowed OEMs and SoCs to develop devices and chips independently of each other. The company claims that this saw the adoption of Android 9 Pie 2.5x.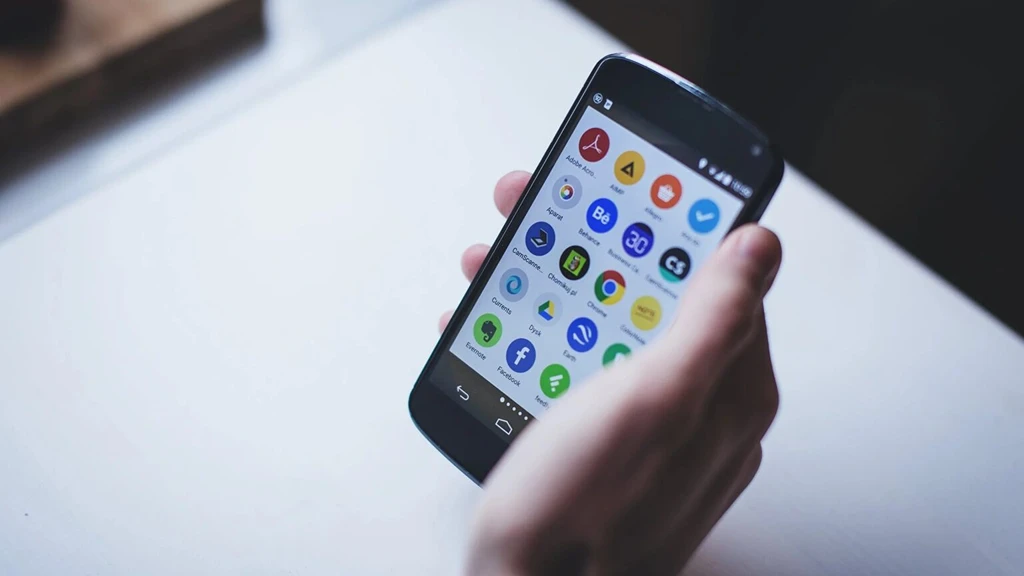 Other activities include cooperation with OEMs and the provision of initial development versions of the software for devices other than Pixel, or the Mainline project , which allowed to update the basic components of the operating system directly via the Play Store. As a result, Android 10 ran on 100 million devices 5 months after its release – 28% faster than Android Pie.
One of the more interesting ideas, which I was cheering for was the Android One program , which, unfortunately, was probably finally buried when Xiaomi withdrew from it ( Xiaomi Mi A4 will not be created – the company resigns from the Android One program ) and Nokia ( Nokia is to abandon Android One ).
The smartphones that belonged to the program offered an unmodified system that included AOSP (Android Open Source Project) solutions and client applications of Google services. They were most often mid-range models that had the promised at least 2 years of updates and were the best choice for people who want to avoid the use of overloaded, slowing down the phone system overlays of smartphone manufacturers.
What brand of smartphone should a pure Android fan choose?
First of all, it is worth choosing a phone that has the cleanest possible version of the system – this can translate into faster updates. Here, the best choice will be a smartphone from Google, Nokia and Motorola. However, while devices with the Nokia and Motorola logo are easily available in Poland, Google smartphones have a more limited distribution, and if they are officially sold, they are very expensive. Nevertheless, they are the first to be updated, and you can check on the Google website by when the manufacturer plans to end support for them .
Moto models look the best for Polish users, as the manufacturer's interference in the system is insignificant, and the changes introduced – such as characteristic gestures or personalization options – are among the advantages.
It is impossible not to mention the latest novelty – Nothing Phone – this smartphone offers not only a clean version of Android, but also long, up to 3 years of support (large updates and 4 years of security every 2 months).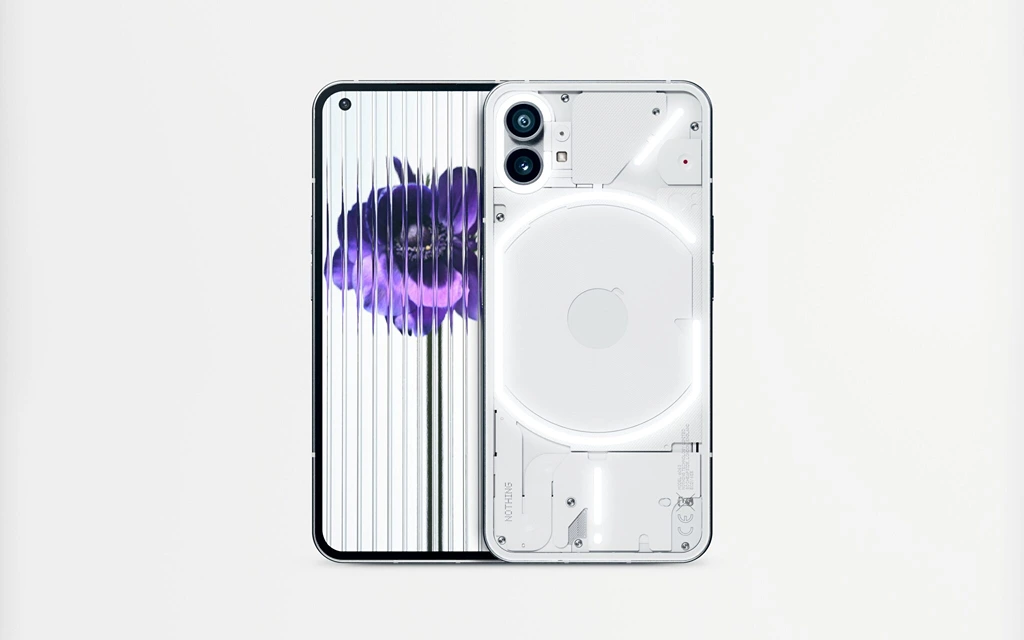 Next, you can choose brands whose overlays are considered to be relatively "light", not interfering heavily with the original system, here you can put on smartphones Asus (ZenUI overlay), OnePlus (OxygenOS overlay) and Sony. Vivo, with the Funtouch OS overlay, and Oppo with the ColorOS overlay, can be placed in the next places. The last positions are taken by producers whose soft is the most developed, i.e .:
realme (Realme UI overlay),
Samsung (One UI overlay),
Xiaomi, including Redmi and Poco (MIUI overlay),
Huawei (EMUI overlay + no Google services).
Who was the fastest to bring an Android 12 smartphone to the market?
In fact, only Google smartphone users can count on the fastest, guaranteed updates. In the case of other brands, even a "light" cover does not provide faster delivery of the new version of the system. Android 12 debuted on October 4, 2021 (in a stable, final version). The Android Authority service tracks when individual manufacturers and in which models have provided this version of the system. So which manufacturer introduced the first model with this system (excluding Pixels from Google)?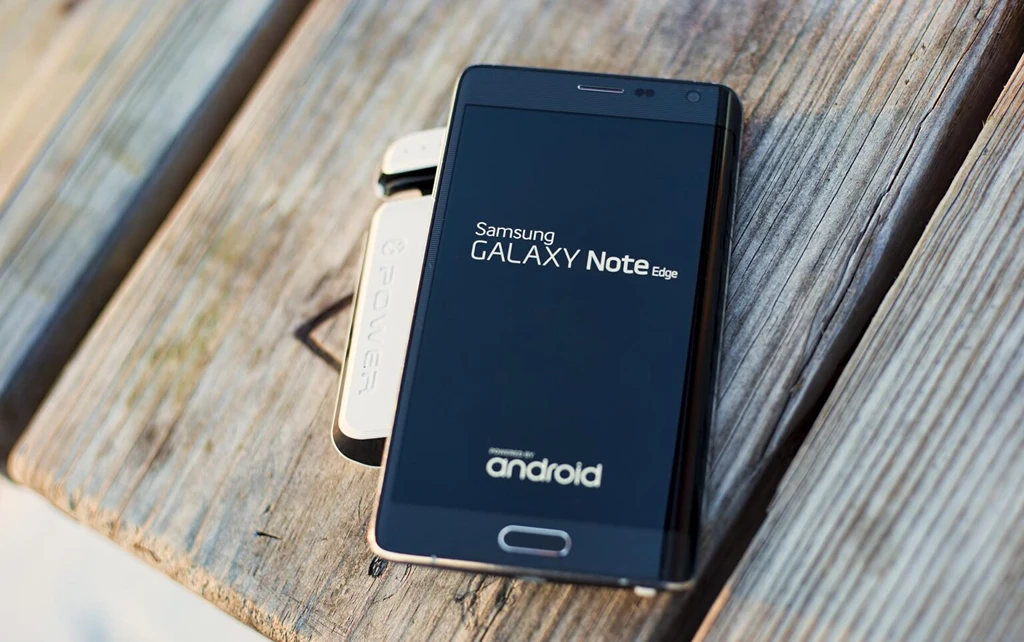 Samsung with the Galaxy S21 series was on the podium – smartphones with Android 12 appeared on the market on November 15, i.e. 41 days after the premiere of the new OS. By the way, a new interface, OneUI 4, was presented. The next in line were the foldable models Galaxy Z Fold 3 and Z Flip 3, and later the popular mid-range models: Galaxy A51 and A52.
Oppo was in second place – the Color OS 12 overlay, based on Android 12, was released in December, 57 days from the premiere of the system. First, it went to the flagship Find X3 Pro smartphone, then to the Find X2, Reno 6 and Reno 5 Pro series.
OnePlus did not delay the delivery of the new system for a long time , which 63 days after the debut of Android 12 provided an update for the OnePlus 9 and OnePlus 9 Pro models. Here, however, haste was not indicated. After a few days, it was withdrawn due to many errors. Again, in the correct version, it was launched several days later.
HMD Global needed 70 days to update to Android 12 for Nokia X20, another company was Vivo, which updated Vivo X60 and X60 Pro before the end of 2021. Other manufacturers, such as Sony Xiaomi, Motorola, LG and Realme, provided updates to their smartphones only in the first quarter of 2022.
Who has the longest promise to update their smartphones?
There are manufacturers who immediately declare the number of years of support for their smartphones – and turn it into a significant benefit in marketing materials. There are also those who are far from declaring whether and how long they will keep their phones updated.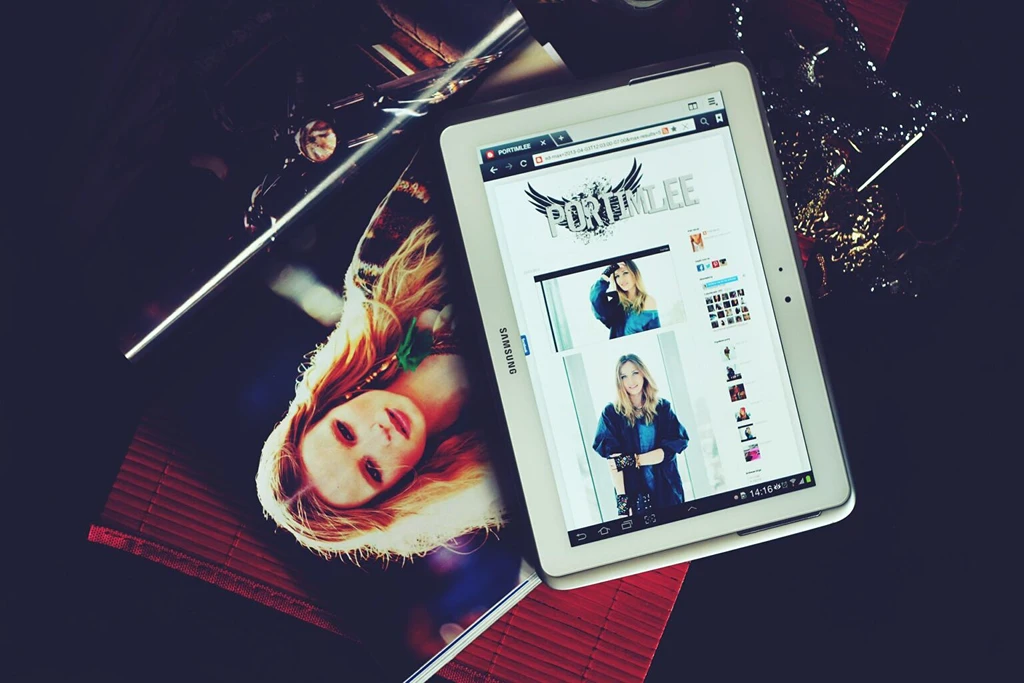 Samsung
As soon as a new version of Android is released, some manufacturers set the issue of updating one of the main advertising distinguishing features. Here, the best example is Samsung, which used to have the reputation of a manufacturer who is in no rush with updates. Now, however, the company has changed its approach and has committed to offering four years of security updates for its Galaxy devices released after 2019, which covered more than 130 models . Applies to:
Galaxy S series : S10, S10 +, S10e, S10 5G, S10 Lite, S20, S20 5G, S20 +, S20 + 5G, S20 Ultra, S20 Ultra 5G, S20 FE, S20 FE 5G, S21 5G, S21 + 5G, S21 Ultra 5G, S21 FE, S21 Ultra, Galaxy S22, S22 +, S22 Ultra and future devices,
foldable models : Fold, Fold 5G, Z Fold2, Z Fold2 5G, Z Flip, Z Flip 5G, Galaxy Z Fold3, Galaxy Z Flip3 and future devices,
Galaxy Note series : Note10, Note10 5G, Note10 +, Note10 + 5G, Note10 Lite, Note20, Note20 5G, Note20 Ultra, Note20 Ultra 5G,
Galaxy A series : A10, A10e, A10s, A20, A20s, A30, A30s, A40, A50, A50s, A60, A70, A70s, A80, A90 5G, A11, A21, A21s, A31, A41, A51, A51 5G, A71, A71 5G, A02s, A12, A32 5G, A42 5G, selected future devices in this series,
Galaxy M series : M10s, M20, M30, M30s, M40, M11, M12, M21, M31, M31s, M51,
Galaxy XCover series : XCover4s, XCover FieldPro, XCover Pro,
Galaxy Tab tablets : Tab Active Pro, Tab Active3, Tab A 8 (2019), Tab A with S Pen, Tab A 8.4 (2020), Tab A7, Tab S5e, Tab S6, Tab S6 5G, Tab S6 Lite, Tab S7 , Tab S7 +, Galaxy Tab S8, S8 +, S8 Ultra and future devices.
Samsung has undoubtedly raised the bar for other manufacturers – if someone does not plan to quickly change the phone, the long-term upgrade guarantee certainly appeals to the imagination. And what does it look like with other manufacturers?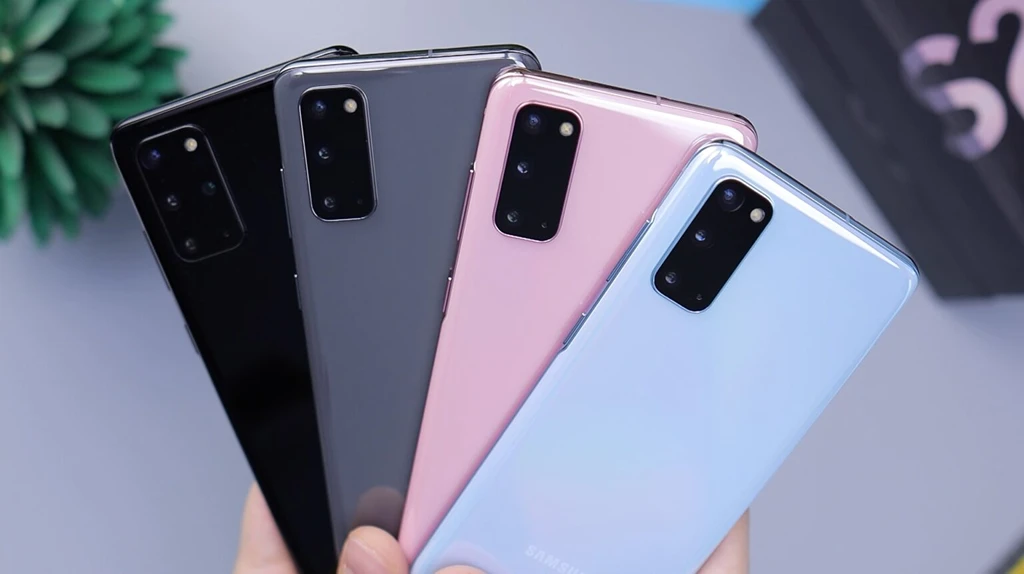 OnePlus
In July 2022, OnePlus introduced a new approach to updating its smartphones from the open market. According to her:
flagship product line (including T / R) , i.e. the OnePlus 8 series and newer devices will receive 3 major Android updates and 4 years of security updates,
the first OnePlus Nord and newer Nord / Nord CE devices will receive 2 major Android updates and 3 years of security updates,
On the Nord N series , starting with the N10 and N100, all N series devices will receive 1 major Android update and 3 years of security updates.
The manufacturer adds that the flagship devices released before the OnePlus 8 series will be in line with the previous schedule, i.e. they will receive two Android updates and 3 years of security updates.
Xiaomi / Redmi / POCO
Xiaomi does not wait too long with updates, but it is also one of the manufacturers who avoid clear guarantees. Based on distributions and updates of previous models, users should expect no more than 2 versions of Android for flagships and 1 version for other devices. As for security patches, the manufacturer offers at least 2 years of monthly and quarterly security updates after the first smartphone release.
For most models that were released in 2020/2021, the manufacturer has extended this period to 3 years and provides patches once every 90 days. On the Xiaomi website you can check which Xiaomi and Redmi models will receive the update and until when their support will last.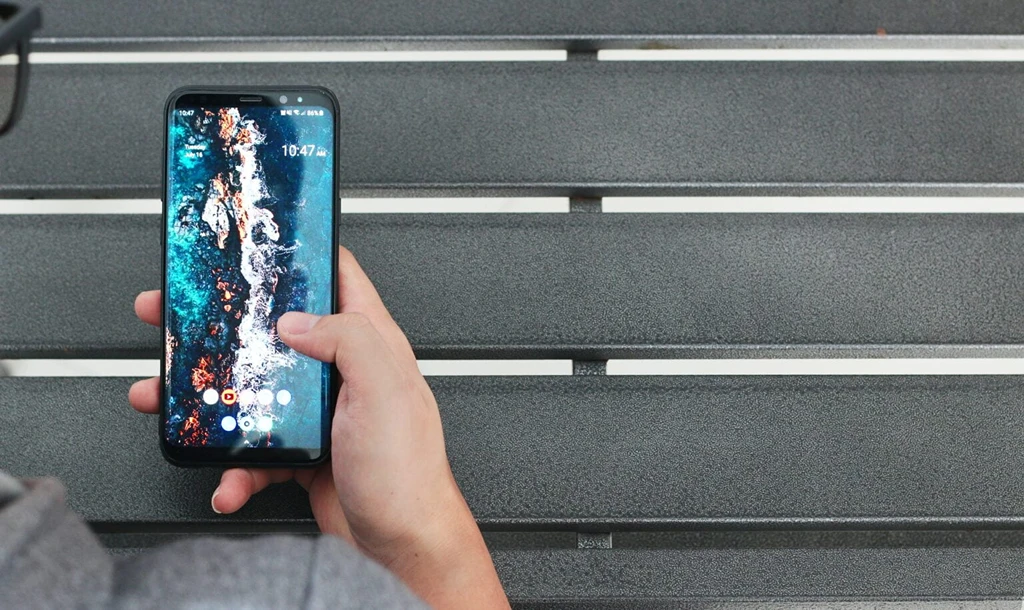 Oppo
With the launch of the global version of the ColorOS 12, Oppo presented an update policy for models released from 2019 . According to her, the company guarantees:
three Android updates for its flagship Find X series devices (apart from Find X Lite and Neo, which will only get two system updates)
two Android updates for Reno / F / K and some A series models ,
one Android update for A-series models (low memory, does not apply to smartphones sold by operators).
In addition, Oppo promises four years of regular security patch updates for the Find X series and three years for the Reno / F / K / A series.
Other manufacturers
HMD Global promises at least 3 years of monthly security updates and 2 years of Android updates for its smartphones (Android One) as standard.
LG , which has withdrawn from the smartphone market , has announced that it will still offer support and service for existing phones and deliver major Android updates for the latest flagship phones. In its "Three Year Pledge" for OS Updates announcement, LG stated that all premium LG smartphones in use today will receive up to three iterations of Android OS updates from the year of purchase .
Realme has different update policies depending on the series and model . And yes:
Realme GT and Realme GT Pro  are expected to get three Android updates,
Realme GT Neo and Realme GT Master  are expected to get two Android updates,
series marked with numbers , e.g. Realme 8, will receive two Android updates,
for other models, e.g. from the budget C series , realme does not promise an update. So it may be that these smartphones will get one higher version of Android – or not at all.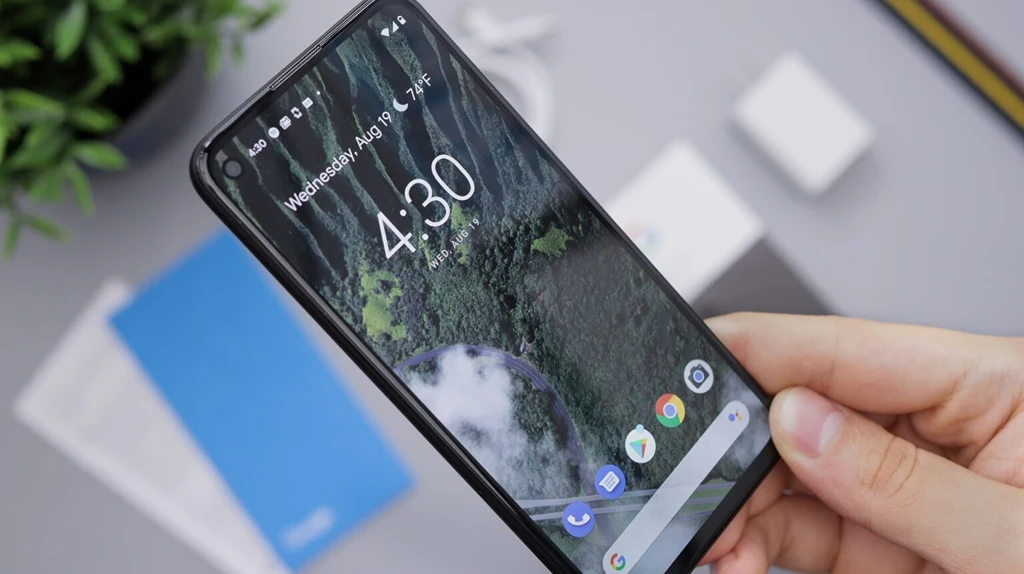 It is worth noting, however, that most often manufacturers take care of their most expensive, flagship models. The cheaper ones have to wait the longest for the update, if they get it at all. Meanwhile, it is worth recalling that the Android license requires each company that uses it to provide technical support for at least two years. In practice, this is limited to the quarterly security patches that are posted, and not the delivery of a newer version of the system.
About Post Author