JBL GO 2 and JBL GO 3 are two popular speakers of the American brand. Although they are similar in some respects, there are at least a few important differences between them. We compared the two devices and checked if the newer this time also meant better.
JBL GO 2 and JBL GO 3 – similarities and differences in the construction of devices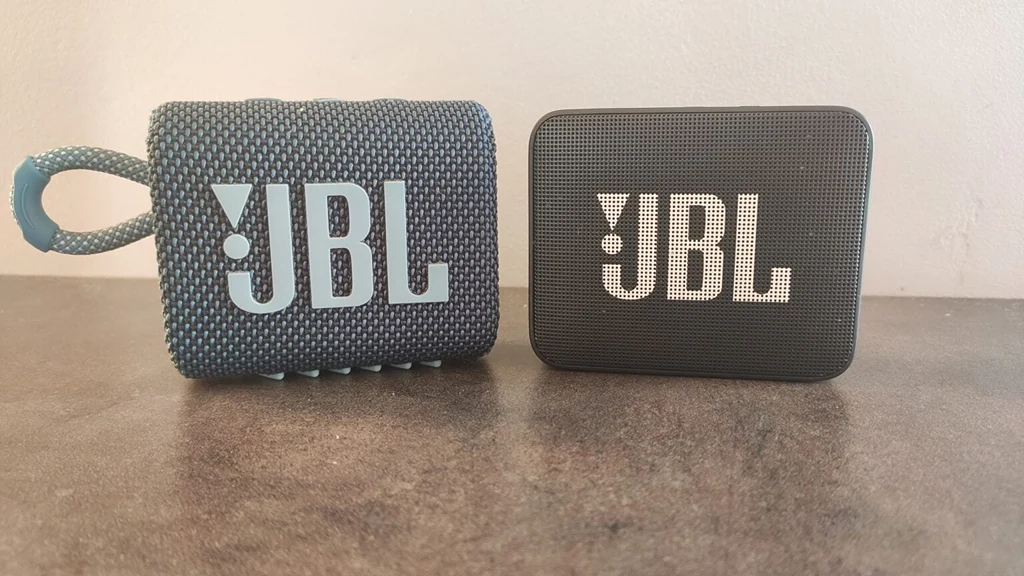 Both compared speakers are very similar in size and at first glance their bodies are similar to each other. The JBL GO 3 , however, has much more rounded edges . It is also not covered with a rubber material, but a material resembling tightly arranged strings. However, there are more differences:
JBL GO 2 has all the buttons on the top edge. JBL GO 3 has a button for activating and searching for devices with Bluetooth on the right edge.
JBL GO 2 has the manufacturer's logo painted on the grille and embossed on the back of the housing. In JBL GO 3, the logo is made of rubber elements.
JBL GO 2 is equipped with a hands-free set and a mini-jack connector. In the GO 3 model we will not find it, but we have a USB-C port instead of the outdated micro USB.
The JBL GO 3 does not have a plug to protect the ports, but the manufacturer claims that the speaker is water and dust resistant.
JBL GO 3 is equipped with a handle for easy portability. Its predecessor does not have it.
The JBL GO 2 has much less conspicuous stands to prevent the speaker from tipping over.
Let's take a look at the specifications and prices of both speakers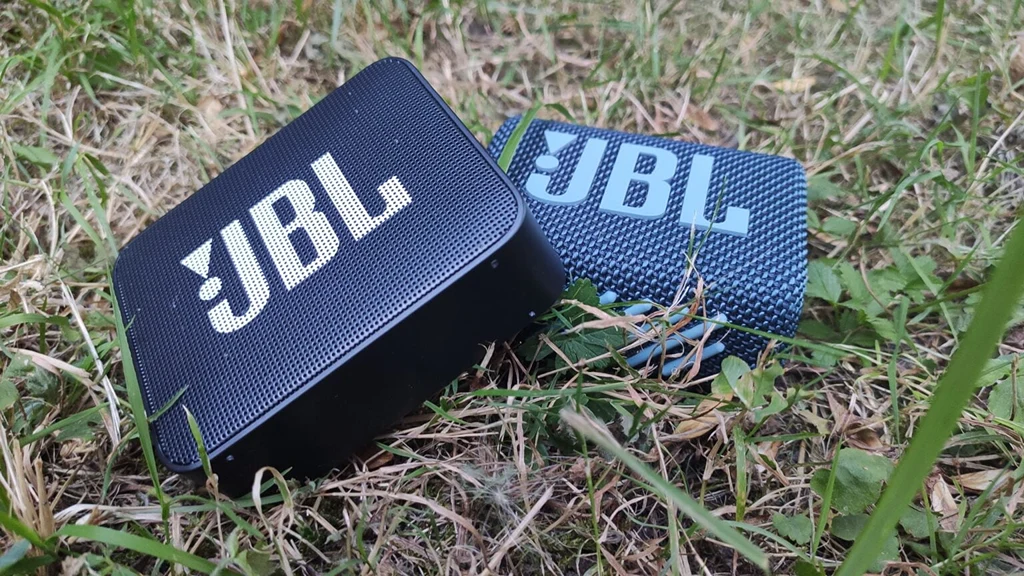 Specification is an element that will almost always tell us a lot about the device we are interested in. So let's compare the most important features of the JBL GO 2 and JBL GO 3 speakers.
JBL GO 2
JBL GO 3
Converter
1 x 40 mm
43 x 47 mm / 1.5 ″
Power (RMS)
3.1 watts
4.2 watts
Frequency response
180 Hz – 240 kHz
110 Hz – 20 kHz
Signal to noise ratio
≥80 dB
> 85 dB
Battery / charging connector
Lithium Polymer
(3.7V, 730mAh) / Micro USB
Lithium-ion polymer
2.775 Wh (3.7V / 750mAh equivalent) / USB-C
Bluetooth
4.1
5.1
Waterproof
IPX7
IP67
3.5mm jack / microphone
Yes Yes
No no
Dimensions
71.2 x 86.0 x 31.6 mm
75 × 87.5 × 41.3 mm
Libra
184 g
209 g
JBL GO 3 has more power, a newer version of Bluetooth and carries a wider frequency range. In addition, it is resistant not only to water, but also to dust. JBL GO 2 has a mini-jack connector and a microphone – these elements are missing in the newer speaker.
What about the prices? We can find JBL GO 3 from a reliable source from around USD 42.93 . JBL GO 2 can be found for about USD 38.39, but its availability in stores has been poor recently.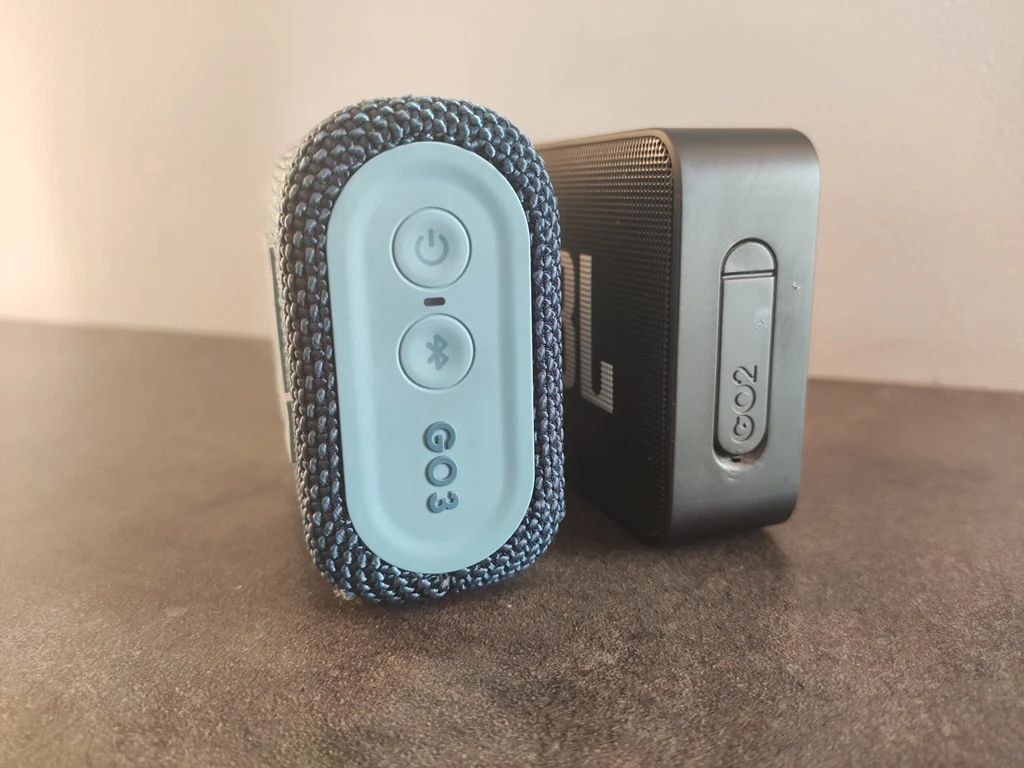 Read Also: [Review] JBL GO 3 – how has the cult mobile speaker evolved?
Impressions of using JBL GO 2 and JBL GO 3
With the occasional use of one speaker or another, the difference in sound was not immediately noticeable. By placing both devices side by side and alternately playing the same songs once with JBL GO 2 and once with JBL GO 3 , however, you realize that the differences are obvious. JBL GO 3 has stronger bass, deeper sound, and its maximum volume is noticeably higher.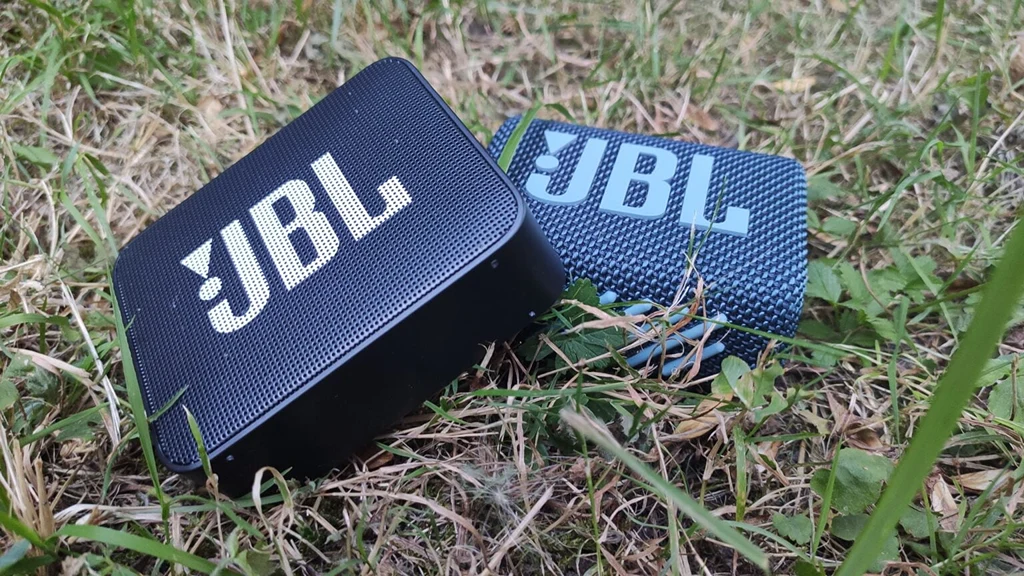 Of course, this can be heard in direct comparison, because if we do not have the JBL GO 3 nearby, it is difficult to say that the two played badly. Both speakers emit a clear sound, there is no noise, etc. , for their dimensions and prices they represent a good level. In GO 3 you can see (or rather hear) progress compared to its predecessor.
Water is not terrible for either speaker. Both devices can be doused with water and even submerged in it. The speakers will not even stop playing music then, so it's hard to have any reservations here.
When it comes to Bluetooth range and staying connected, both the JBL GO 2 and JBL GO 3 are doing pretty well. Moving the phone to another room in the apartment or walking a dozen or so steps in the open space did not cause major problems with sound reproduction . However, when I was leaving with the phone even further, it was evident that JBL GO 2 was the first to interrupt the music or stop playing it. JBL GO 3 allowed to move further away from it without problems with sound reproduction.
JBL GO 2 or JBL GO 3 – which speaker should you choose?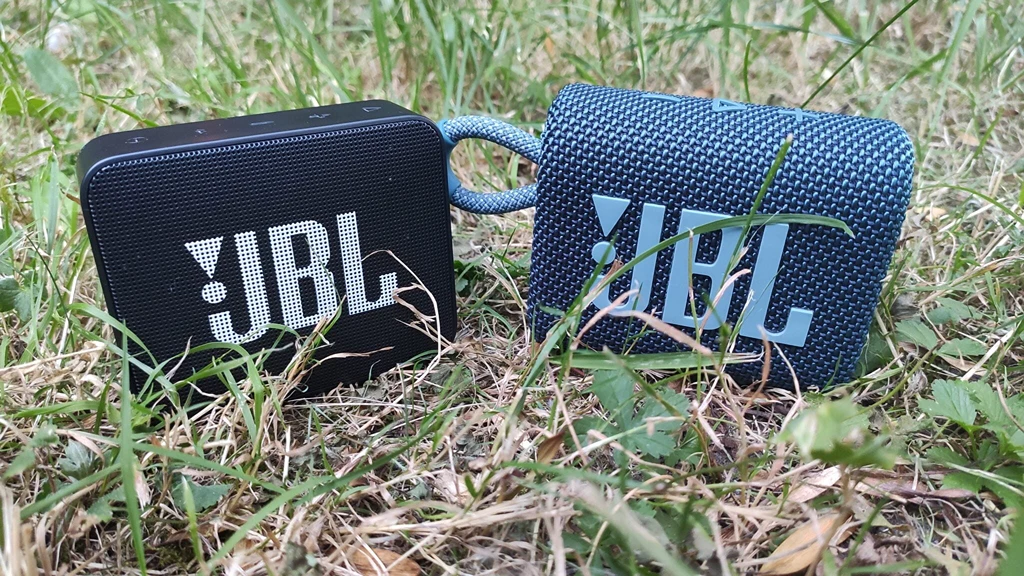 While you can do without a mini-jack input and a hands-free mode, the JBL GO 3 is definitely a better choice at the moment . Its price is very similar to its predecessor, and it sounds louder, has better bass and overall sound is slightly better. However, if you already have JBL GO 2 in good condition and you are quite happy with it, it is not worth changing it to a newer model. The gap between two and three is not that huge, it's better to wait for the next generation of the GO speaker or add some money to one of the better, larger JBL devices.
About Post Author