Samsung commissioned a study to see if technology affects how we care for ourselves. Smartwatch users are more active than people who don't use smartwatches – this is one of the conclusions of the study. The results show a strong relationship between the use of an electronic assistant and taking care of diet, rest and health prophylaxis.
Smartwatch users are more active – what is the result of this?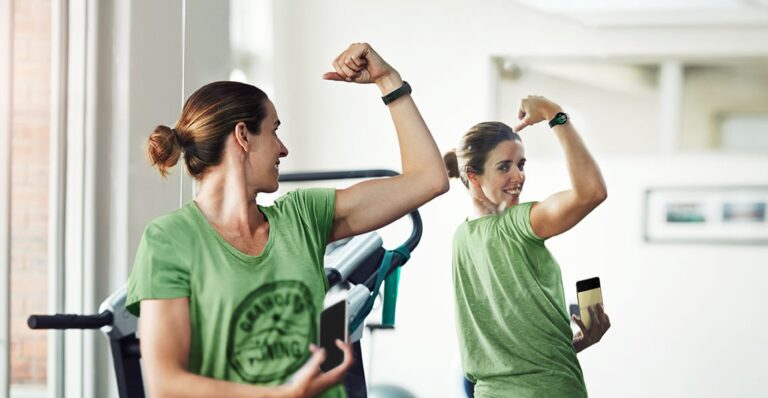 The SW RESEARCH agency, acting on behalf of Samsung, asked a representative group of 1014 Internet users in October last year about how they take care of themselves on a daily basis . It turned out that 57% of respondents are satisfied with their health, but only 34% of them monitor the basic parameters of their body.
The results of the study show that there is a link between smartwatch use and the assessment of physical activity and health care:
People who use smartwatches evaluate their health by 20 percentage points better than people who do not use a smart watch
81% of smartwatch users say they have a healthy diet. 62% of people without a smart watch have the same opinion
39% of smartwatch users pay attention to the calorific value of meals. 19% of people who do not use a smartwatch do the same
People who use smart watches 17% more often provide the body with an adequate amount of fluid than people without smartwatches
Although 57% of the respondents assessed the quality of their sleep as adequate, only 17% of them declared that they control its parameters. The vast majority of users are smartwatches. On average, smartwatch users are 10% more likely to undertake activities conducive to better rest, such as regular airing of the bedroom or eating a meal 3 hours before bedtime – says Samsung.
19% of surveyed smartwatch users say they train every day . This is 10% more than for people without smart watches. The most frequently undertaken activities by the respondents are walking (53%), cycling (43%), gymnastics (28%) and running (26%). People who use smart watches assess their fitness more positively and more often declare that physical activity is an important aspect of life.
Read Also: Huawei Watch Fit 2 review – is it still a band or already a smartwatch?
Only 34% of the study participants stated that they monitored their basic body parameters (blood pressure, heart rate, blood oxygen level, temperature, weight, BMI). 1/3 of the respondents see no need to do it, they feel good. Every fourth respondent claims that they simply do not have time for it, and 20% admit that they do not have the tools to do it or do not know how to do it or what to pay attention to (14%) – explains Samsung.
source: press release
About Post Author