Listening to music in your car is natural. If not the radio, the smartphone and various services on it dominate in today's world. In this case, we have another dominance in the form of Spotify. Therefore, no one should be surprised that the company is aware of this and has prepared many solutions to facilitate the ability to control music in the car. This is how the car mode on Spotify was born, which over time disappeared but eventually comes back again. The company has just started testing a new, refreshed solution that should please the fans. As you probably guessed, they weren't happy with taking the earlier mode.
Spotify's car mode is still a simple interface now, but allows for more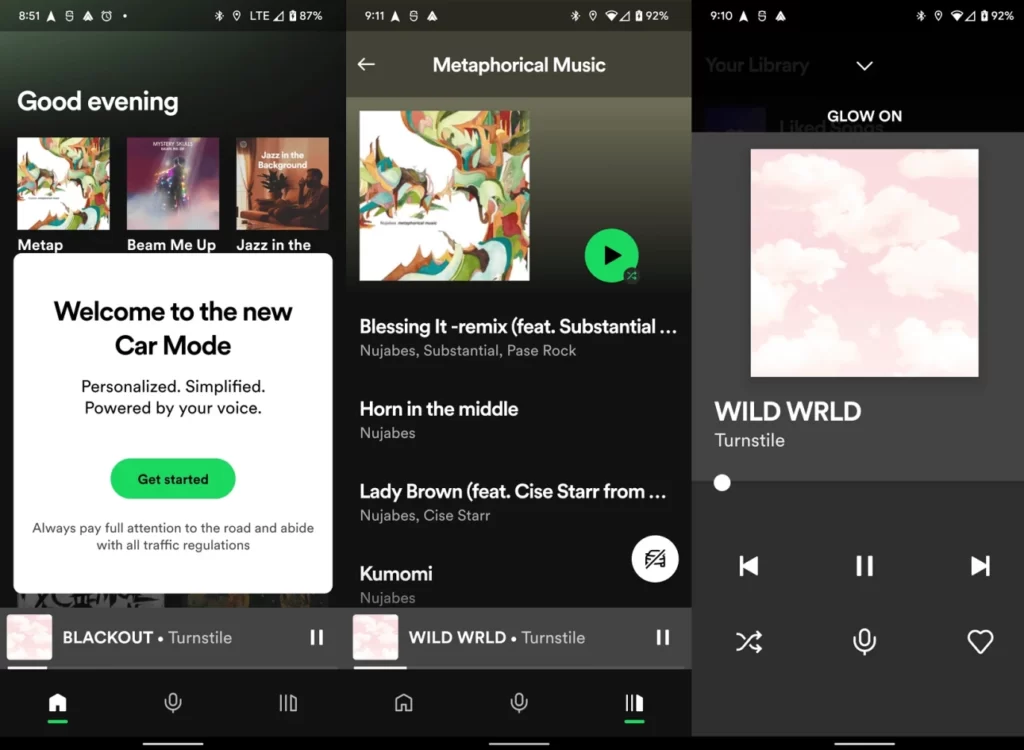 After all, Spotify took car mode late last year and left nothing in return. Ok, there's still Spotify Car Thing available , but let's make a deal that it doesn't make much sense to buy a new device for Spotify. 
This, of course, echoed, but in the end users got used to it. However, as you can see above, the company is back with a new view that combines the same features, but in a much better form. First of all, it is still simple, but also without major restrictions.
The interface is still characterized by large icons and ease of use, but now we do not lose, among other things, the possibility of going to the main screen. Previously, it was a pain, and now it's more useful. 
Of course, the visible search engine is based on a voice system, without the possibility of manually entering items, which is a natural solution in car modes.
Read Also: Spotify has a huge deal with FC Barcelona!
As is usually the case with tests, today the new car mode in Spotify is available to a small group of recipients. Probably over time, the company will slowly expand its users until the solution becomes global. 
Naturally, on the condition that all the results prove to be positive. Knowing today's user opinions, we can rest easy about the new car mode. All that's left is to be patient.
Source: XDA Developers
About Post Author