FC Barcelona, ​​one of the most popular football clubs in the world, announced yesterday that it will start cooperation with Spotify. The music streaming platform enters the world of football with a huge bang!
The partnership between FC Barcelona and Spotify becomes a reality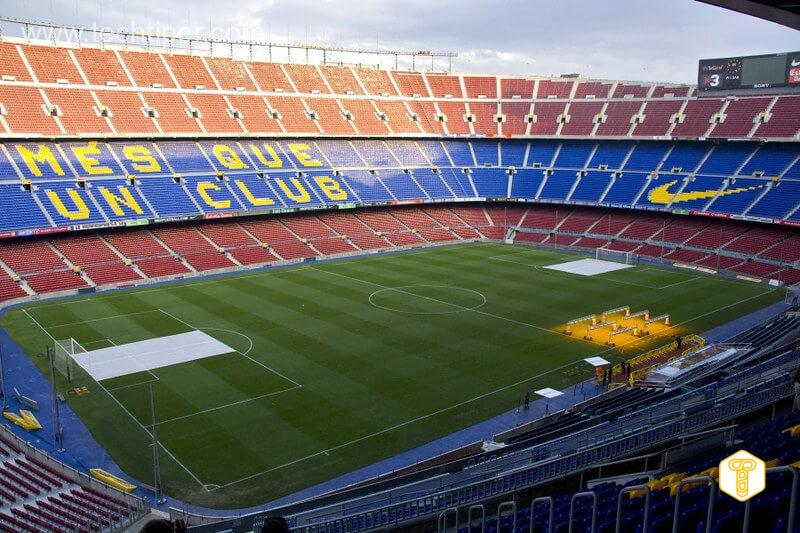 Even people who do not follow football activities on a daily basis will surely know a name such as FC Barcelona . The Spanish club is currently one of the most popular teams in the world, but unfortunately it is also struggling with major financial problems .
Catalans due to numerous troubles, in the summer were forced not to renew their contract with their biggest star, Leo Messi. The Argentine left FC Barcelona for the French Paris Saint-Germain. After several months of being in bad financial condition, the club found a light in the tunnel in the form of Spotify .
The streaming service has a long-term contract with FC Barcelona, ​​under which the Spotify logo will appear on the Spanish team's shirts . In addition, the legendary name of the Catalan stadium, which is the home of FC Barcelona players, will also change.
From the implementation of the contract, i.e. from the beginning of the 2022/23 season, Camp Nou will be renamed Spotify Camp Nou . This will be the first official name change to the sponsored name in the history of the venue.
According to media reports, the contract between Spotify and FC Barcelona is worth USD 307 million, or around INR 24.5 billion . The streaming service will replace the Japanese company Rakuten, whose logo has appeared on the T-shirts of the Spaniards since 2017, from next season.
Read Also: Exynos 1280 – the flagship technology is aimed at medium-sized Samsung
The association of Spotify with the football club with such a huge contract also aroused a lot of negative emotions. There were soon voices criticizing the website for spending horrendous sums on cooperation, instead of, for example, investing in its artists or podcasters .
However, it should also be noted that the connection of the platform with Camp Nou gives it very interesting opportunities to organize music events in the future.
Source: Engadget
---
About Post Author