Easter Egg is an extremely old tradition in the programming world. It is already several dozen years old. Therefore, the fact that the hidden message was included in Windows 1.0 is not surprising. It is rather impressive that it was discovered only 37 years after its premiere. Considering that hardly anyone is interested in it now, it can be said that it was close to being completely overlooked.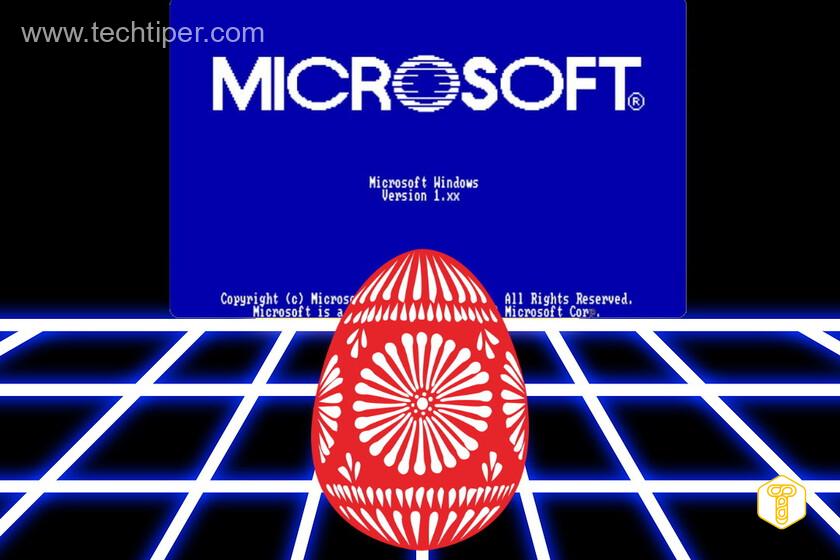 Windows 1.0 Ester Egg
A hidden message is just a window that contains the names of the original Windows developers. However, considering the times in which it was created, it is quite an achievement. Back then, a hidden movie or sound clip was rather difficult to count, as was the graphics. 
PC players will surely notice the presence of Gabe Newell - it's worth emphasizing here that before he left and created the Half Life series and the Steam store, he was a Microsoft employee. 
But how was this discovery made? Well, Lucas Brooks ran into Ester Egg inside a bitmap of a smiley face in the system. This is the only known secret in Windows 1.0, and it must be admitted that it has been really well hidden.
It's worth pointing out here that a similar message became standard in later releases of the system, however everyone thought it started with Windows 1.01.
In the case of subsequent versions, it was also mentioned about displaying the list of programmers, but it was possible to display them on the screen by pressing a specific sequence of keys. 
Brooks believes that such code also exists for the Windows 1.0 developer list, however, it is unknown. 
Read Also: Restoring the computer to factory settings in Windows 11. Step by step instructions
But why was the secret so well hidden? Well, it was not created to be discovered. The creators just wanted to put their signature in the system and live with the knowledge that this is out there somewhere. Rather, no one expected someone to run into him someday. This procedure was facilitated only in subsequent versions of the system.
Source: TechSpot
About Post Author