Every year, Google releases updates to its most popular operating system – Android. Currently, fans of mobile devices are waiting for the thirteenth version of the platform with a green robot. However, standard users do not know that the American giant is also preparing the Android 12L system. What is this platform, what can we expect from it and which smartphones are likely to receive this update? You can find all the information you need in this post.
Android 12L – what is this system?
Do you remember the Honeycomb version? Android 3.0 is a platform that has been specially optimized for tablets. This involved the introduction of additional elements on the home screen and a slightly different interface. This was all meant to enhance multitasking and improve the user experience on large screens. At that time, i.e. in 2012, Google opted for the cheesy 3D effects that were fashionable at the time. Fortunately, such a design is a thing of the past. All these "flavors" made Android Honeycomb a peculiar system that, for some reason, stopped being developed for tablets. Google abandoned support for devices with larger screens for literally 10 years. Now it looks like the idea has come back, but in a slightly different formula.
For several months, Google has been preparing the Android 12L system. It is intended primarily for devices with a folding screen. It was their dynamic development that made the American giant decide to return to the idea from years ago. You can thank Samsung for that, which currently has over 90% of this specific market.
What will Android 12L be characterized by? Of course, folding screens are supposed to make multitasking more pleasant and useful here. Google's task is to refine the application's compatibility so that they can open in different sizes without any errors and without losing important content. The company provides developers with appropriate tools so that they can act in this direction today.
Android 12L will feature:
More effective multitasking
Appropriate optimization for large screens
Compatibility
Effective multitasking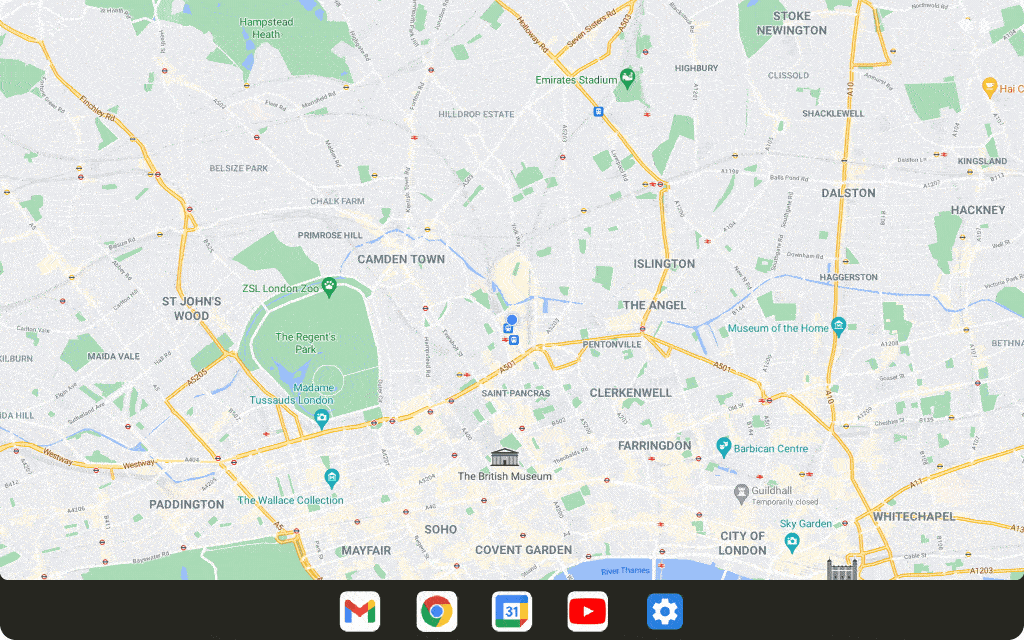 Multitasking is the cornerstone of tablet and foldable screen devices. To help realize the postulate of enhancing this aspect, Android 12L includes a new taskbar that allows users to drag and drop applications to split screen mode and switch between them instantly. This has been supported by gestures that make using this option even fabulously fast, thanks to dragging and dropping.
Android 12L is expected to make running two applications simultaneously on one screen easier than ever.
Optimization
Appropriate optimization for large screens – Google wants screens larger than 600sp to be easier to use and have an improved interface containing, for example, a refreshed lock screen, quick settings or a slightly different form of notifications. For example, the notification area takes full advantage of the large space by displaying quick settings and notifications in a new two-column layout – settings on one side – notifications on the other.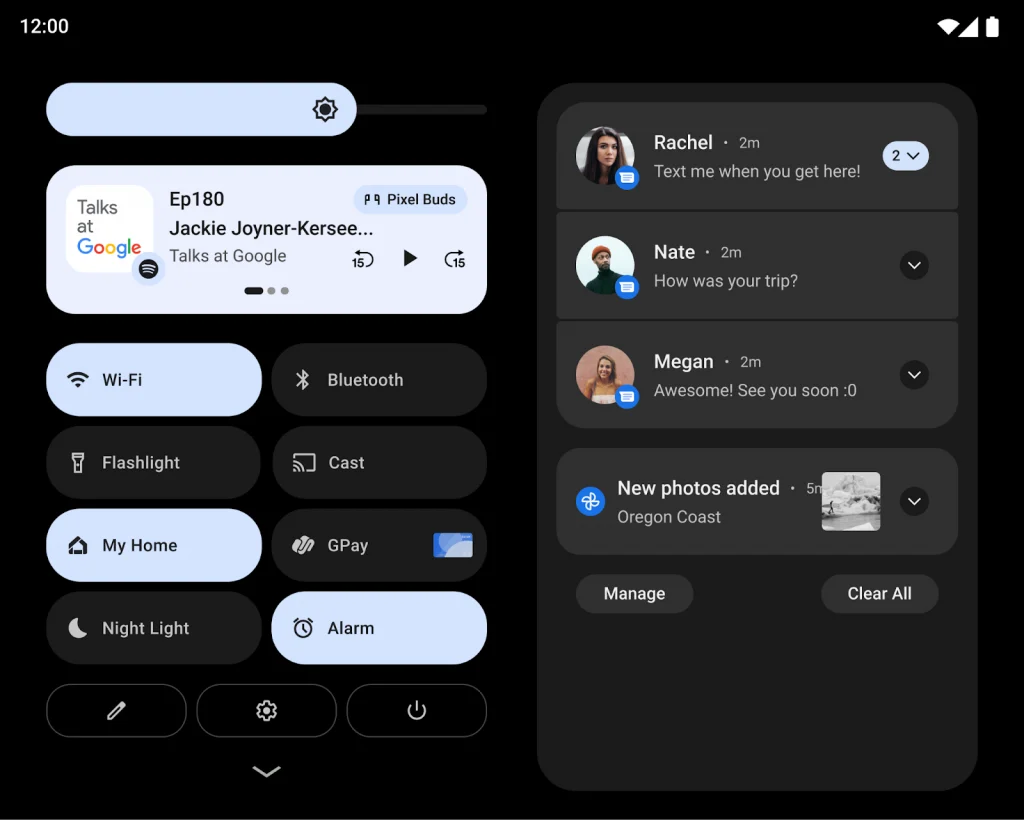 Compatibility
Android 12L compatibility is primarily stability fixes and application compatibility mode with the platform. Google's improvements in this area are to improve the appearance and operation of programs on large screens. Some apps already have the ability to customize to larger screens, others not. Google has introduced tools that will improve their appearance and operation. For example, developers will be able to configure the application's proportions, set the bar's transparency, or apply rounded corners. The tools that allow you to set the desired orientation of the application screen have also been improved. Google developers have optimized the main screen mesh and refined a very important aspect of switching from the external display to the larger internal one – it is supposed to run smoothly.
In addition, Google Play will feature highlights of applications optimized to run on larger (or folded) screens.
Which smartphones will Android 12L go to?
Users can now test the new system on Pixel devices, even on Pixel 3a and Pixel 3a XL models . It was released in March 2022 as Android 12.1. The platform can also be tested with a virtual machine on which it can be emulated. What about other devices?
Google has promised that in the future, the platform will appear on Samsung devices. The giant confirmed that the system will be seen on the Galaxy Tab S8, S8 Plus and S8 Ultra. It can be assumed that Galaxy Fold4 and Galaxy Flip4 will also get it. In addition, the platform is to hit Microsoft devices (probably Surface Duo 2 and 3) and Lenovo. If you have a smartphone with a single screen – you will not get such an update.
Read Also: Android 13 for smartphones? Yes, but Google may be up to something more
I am a bit surprised by the nomenclature of this system when Android 13 is tested – Google should immediately change the nomenclature of the L version. I also wonder how Samsung intends to use Google solutions on its foldable devices. The One UI overlay already offers much more on this type of equipment than Android 12L, which is being developed in its infancy.
Source: google, digitaltrends
About Post Author