Review of Fresh 'n Rebel Soul, the perfect party speaker that also looks great. It works on average in terms of quality, but it will perfectly start even a larger house that will last many hours.
I had a bit of contact with Fresh 'n Rebel, but these were usually not the most pleasant feelings. However, it was a long time ago, so it was with great pleasure that I decided to test the title speaker. Has a lot changed over the years?
Fresh 'n Rebel Soul review in three sentences
The Fresh 'n Rebel Soul is a well-made party speaker. Not very suitable for sophisticated music lovers. It keeps it well on the battery, so you can take it even for a longer trip without worrying about discharging it.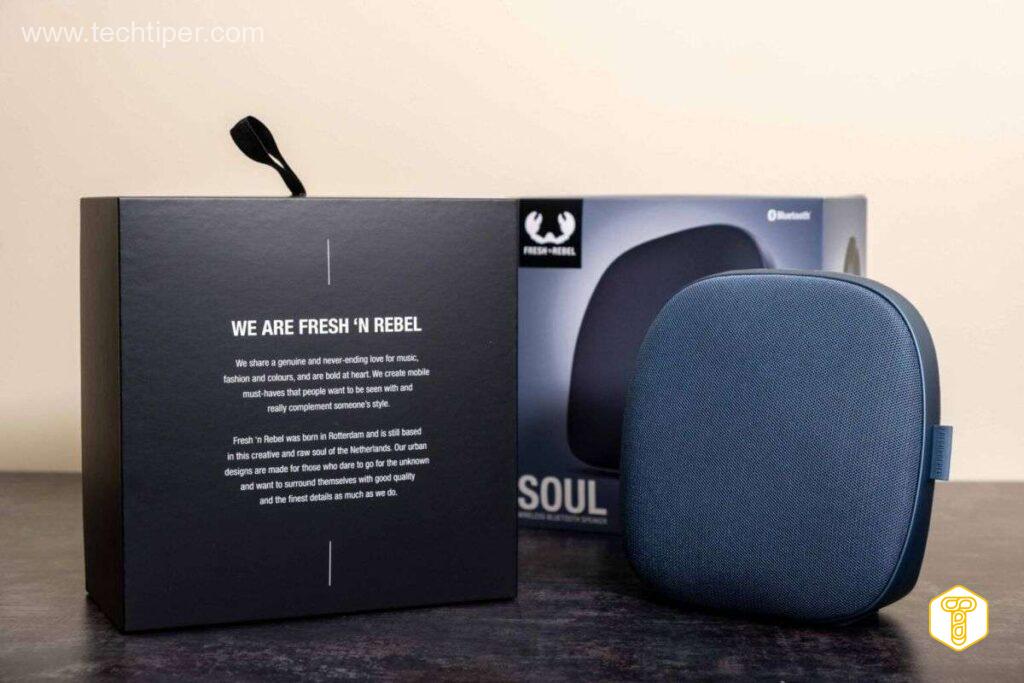 Read Also: Review of Huawei Sound Joy portable and wireless speaker with nice bass
Set and price
Fresh 'n Rebel Soul comes to us in a very nice, elegant package, which is made of three elements. We eject the main cardboard, remove the upper part and we see a very nice and well-made loudspeaker.
At the bottom of the package you will find all the technical data, and under the device itself there are two cables, USB-C for charging and AUX. They are white in color, which makes them slightly noticeable when plugged in. Personally, I would prefer wires of the same shade as the hardware.
The loudspeaker currently costs €129.99 and is available in many colors.
A specification with a lot of information missing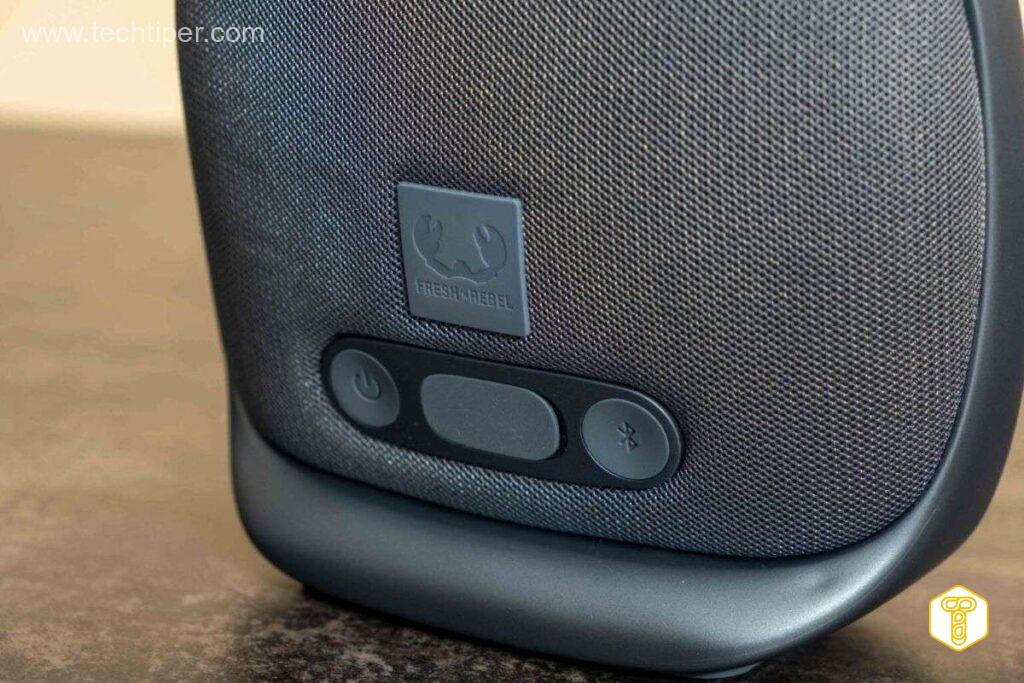 AUX input
Two of the same speakers can be paired
IPX5
Built-in microphone
Dimensions 170 x 169 x 86 mm
Weight 675 grams
Battery up to 15 hours
2.5 hours of charging
I do not fully understand the manufacturer's approach in this matter. As long as I do not miss the frequency response or the converter used, I am missing some other information. The most painful thing is the lack of information about the Bluetooth version, the codecs used and the battery capacity.
The quality of workmanship above expectations
Fresh 'n Rebel Soul is a well-made Bluetooth speaker. On the front and back there is a splash-proof material that is very pleasant to the touch. As you can also see in the photo above, it shimmers in various colors.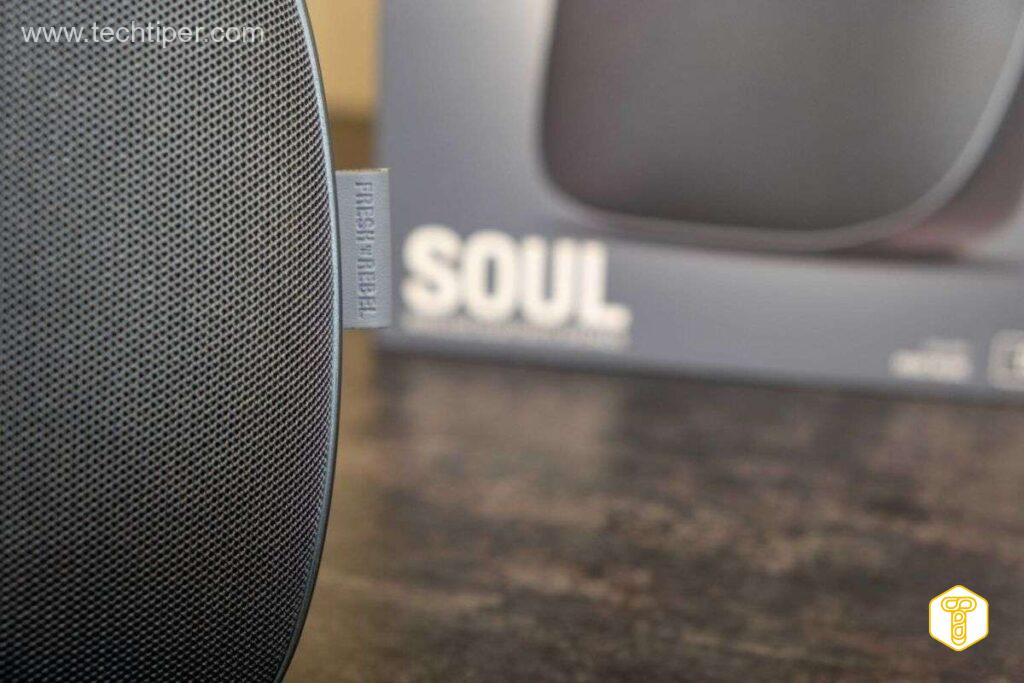 The camera, however, distorts a bit in this situation and it is not so spectacular live. There is probably some foam underneath it, as you can slightly flatten the area. At the top you will find basic control buttons, they are rubberized and placed on a rim made of plastic. It has a satin coating and looks pretty good.
On the back, below the fabric, there is a switch, a button responsible for the Bluetooth connection and hidden under a thick, rubber plug of the connector. I had a big problem to pull out the cap with my fingersand in a party run it would probably be even harder. It is best to gently undermine this element with something.
However, I miss an attached handle here, it would make it much easier to carry the loudspeaker or take it outdoors.
At the bottom you will find a rubber foot. Thanks to it, the speaker does not wander even a millimeter on the countertop , which is the case with some speakers.
Connection quality and service
The connection quality is nice. I can leave the Fresh 'n Rebel Soul speaker in one corner of my apartment and walk freely around it, even when there are walls, kitchen appliances and other décor along the way.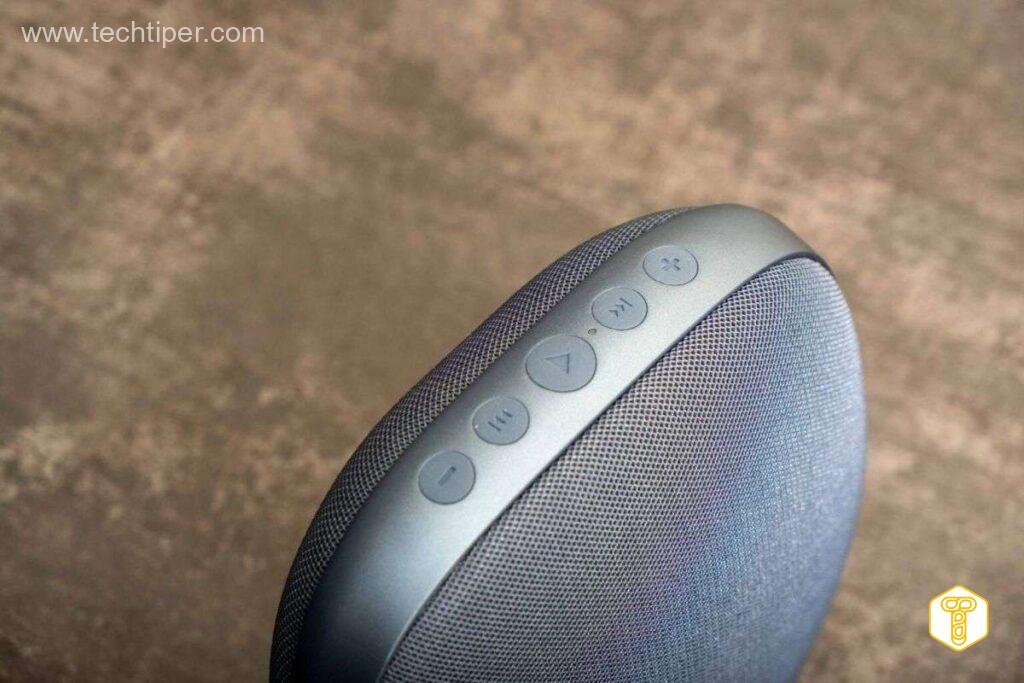 However, I had problems connecting to the speaker. Sometimes I had to turn it off and on again to play music . This happened in about of my attempts , so the problem is quite serious. After connecting correctly, I had no problems anymore. 
Using the loudspeaker is very simple, but it lacks the network features offered by Sonos products. With the help of the five buttons on the top, we can pause the music, switch the song, and also control the volume. Oh, the basic set that we can expect from a loudspeaker of this type.
Sound quality, i.e. a loudspeaker for a specific audience
Let's face it, Fresh 'n Rebel Soul is not a loudspeaker that will work for fans of classical music or jazz. It is the perfect speaker for fans of club music, rap and electronics.
We have a powerful, sometimes a bit rumbling bass here, which is the main player in the whole . It easily drowns out the midrange and treble. On the plus side, however, the amount of sub-bass I did not expect from this design.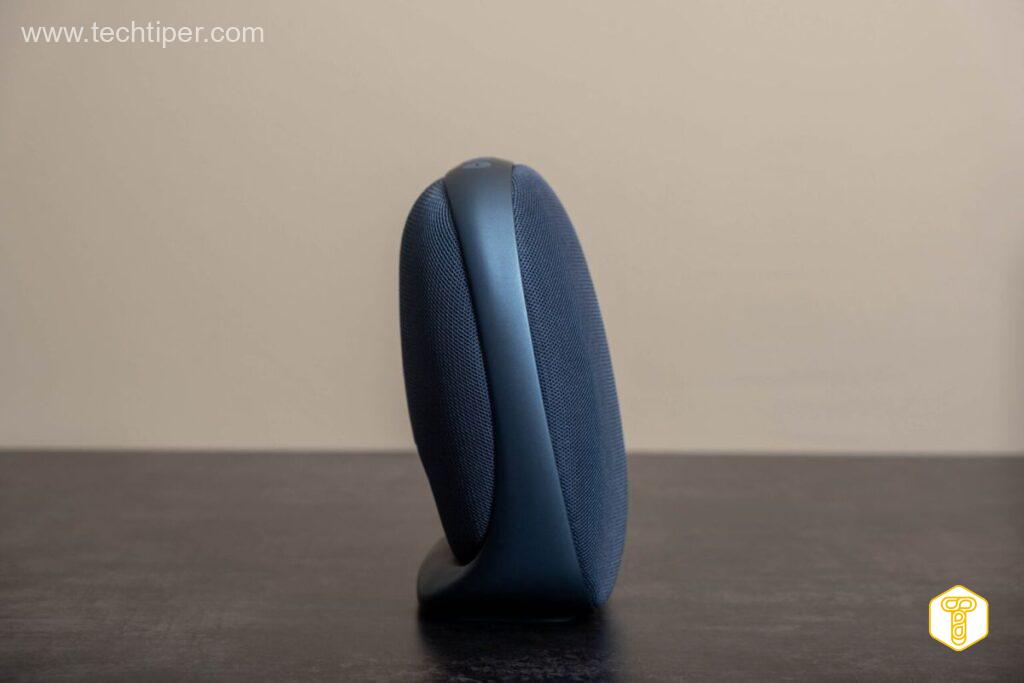 Fresh 'n Rebel Soul can go really low. Also, the upper bass is very strong, it strikes the rhythm very well in songs such as "Part Time No Life" by Rau. This makes the speaker a great party companion. It also sounds very good in the open air. The bass has nowhere to go and it stops rumbling.
For a party, as much as possible, not to the end for a quiet listening
Lower midrange is nice overall, not too hidden or nasal. Male vocals are clearly audible and can stand out above the bass. They have their own power and you can listen to them. It is a bit worse with the upper midrange, where there are female voices.
They are hidden, muffled and slightly nasal. However, we will not hear the impression of metallicity, which is very noticeable even to the unheard of. Nevertheless, records like Billie Eilish's Happier Than Ever are not a great pleasure for me. Each track on this album plays closer to each other and the singer herself does not make her way to the front too often.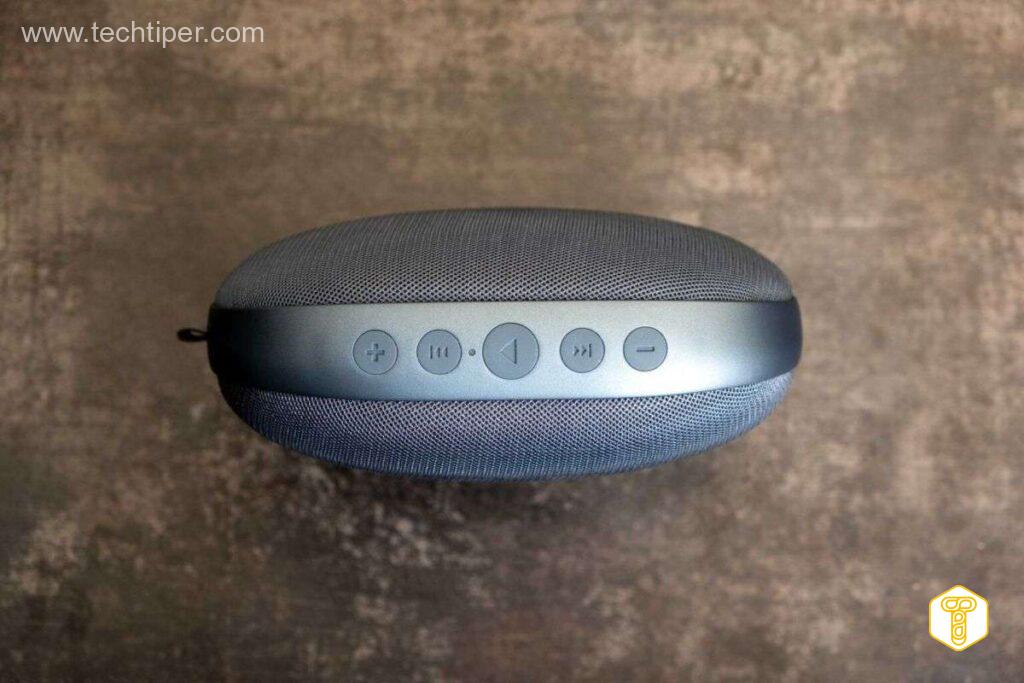 The best treble elements are again quite hidden. Fresh 'n Rebel Soul plays well with electronics and house, but it doesn't do in the quieter genres. This element of sound is very binary. Either we have muted sounds or sharp clicks and chirps.
One friend of mine has a very simple way of describing this type of playing, boom cry.
How loud is Fresh 'n Rebel Soul?
Whether the loudspeaker will be loud enough depends on our needs and the places where we will use the loudspeaker. In smaller rooms, about 11 square meters, it can already be too noisy, even at 20-30%.
I myself used it mainly in the living room which is about 25 square meters. The same values ​​as in a smaller room allowed me to talk comfortably and I got a nice ambient. 
I never reached the level of 100%, and the area of ​​70% was already very partying and fully sufficient for my salon.I suspect that even larger salons, in the area of ​​40 square meters, will be possible to move on with Fresh 'n Rebel Soul.
It also works well in open spaces, although placing it on uneven terrain can be a bit problematic due to its vertical construction. All this makes the volume offered by the title loudspeaker fully sufficient for a variety of rooms.
Read Also: JBL Flip 6 Bluetooth speaker review: a speaker with small and big updates
Fresh 'n Rebel Soul review – summary
Fresh 'n Rebel Soul is a great option for party people. Qualitatively, it does not stand out from the competition, but it offers a lot of entertainment in sound, which is more important in such situations. Unfortunately, it has subtle problems with the first connection, but once this is dealt with, no more surprises await us. The whole is complemented by great workmanship and many color options, so that the purchased speaker fits us perfectly.
Advantages and disadvantages
Benefits
Production quality
Battery
Connection stability
Volume
Party form of sound
Disadvantages
Sound quality for non-entertainment music
Connection problems
---