Kawasaki engineers presented their latest project to the world. The robot named Bex is not only technologically advanced, but also looks like a goat!
Read Also: Google Play Games – Play Android games on your PC
Kawasaki has created a robo-goat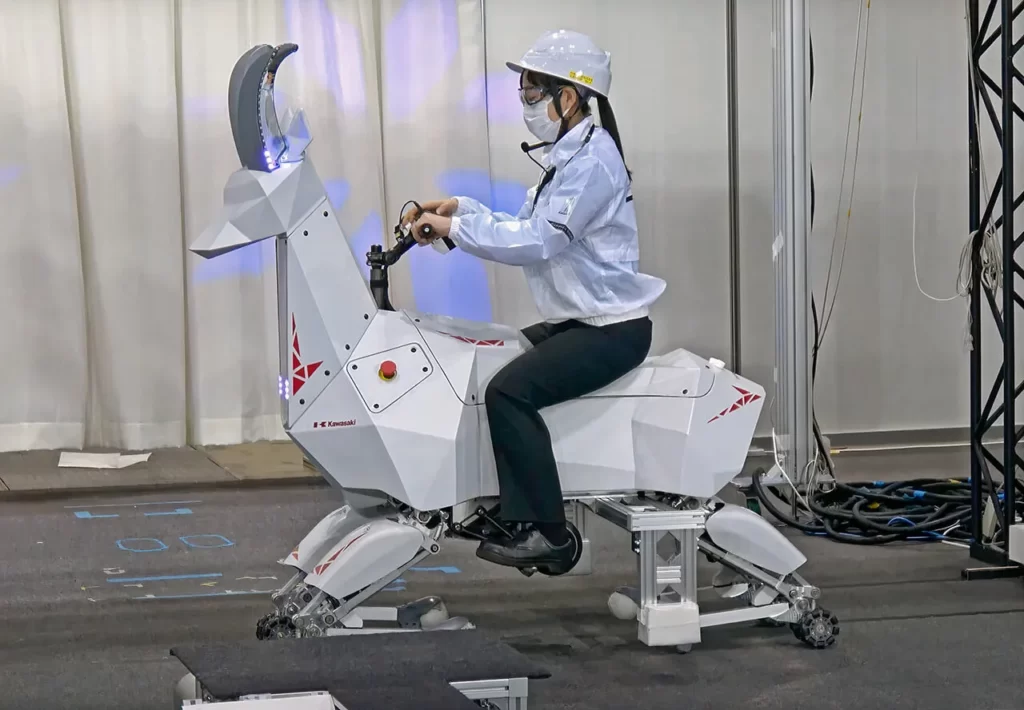 The unit presented at the International Robot Exhibition in Tokyo is a four-legged robot that can find a wide range of applications in everyday life. 
Kawasaki's latest creation was modeled on wild goats found in Asia, Europe and Africa. Bex comes from a program called Kaleido , in which engineers have been working on two-legged robots since 2015.
During these activities, Kawasaki, however, came up with the idea to create a machine that would move on four legs. A characteristic feature of such a robot was to be able to move efficiently both on flat terrain and on hills . 
This is how Bex was created after a few years. The goat is equipped with special wheels attached to its knees, which allow it to accelerate the movement on a straight road. Additionally, as you can see in the presentation video below, you can even sit on Bex!
According to Kawasaki's announcements , the robot is able to lift a load weighing up to one hundred kilograms . Engineers predict that Bex will mainly work in the transport of building materials and other heavy items. In addition, the robot can easily take care of warehouse control, just like its distant cousin by Boston Dynamics, i.e. Spot. 
Read Also: They will create a payload that will allow oxygen to be extracted on the moon – colonization is getting closer
The American machine works at the Hyundai factory in South Korea. It is worth noting here that the robot's "head" is one hundred percent modular, so it can be removed. In this way, Bex loses some of its charm, but at the same time becomes more functional and handy.
Source: Engadget
---