The subject of God of War Ragnarök has appeared on the Internet for many months. According to numerous reports , the latest installment of the series, launched seventeen years ago, was to debut next year. As it turns out, Sony revealed today the official release date of its highly anticipated product, which is 2022!
God of War Ragnarök coming in November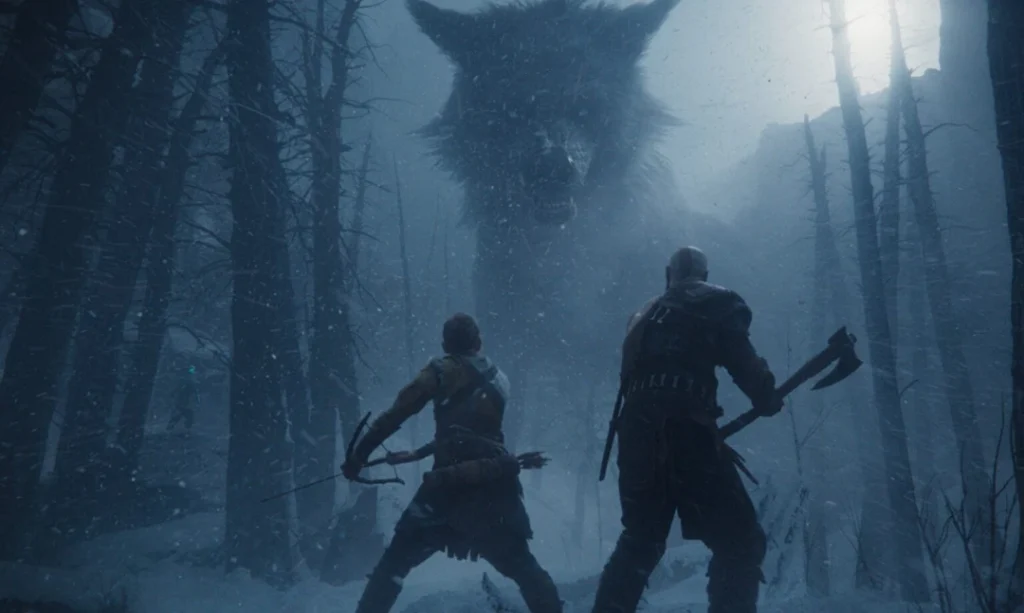 No more guesswork and waiting! Sony today released a new trailer for the upcoming God of War Ragnarök . On the occasion of this event, we learned the release date of the game, the content of its collector's editions and the platforms on which it will be released. Starting from the beginning – the latest installment of the series about the adventures of Kratos will debut on November 9 this year . The previous part, i.e. God of War , appeared on the market four years earlier – in 2018.
Read Also: HOW TO FIND ALL THE RAVENS OF ODIN (51/51): GOD OF WAR (2018)
As part of the Ragnarök promotion , the pre-order of the game will also start at any moment . On July 15, the biggest fans of the series will be able to order pre-premiere editions that look really great. Four versions of the product will be available for sale. Unfortunately, we do not know their prices at the moment . Nevertheless, they are as follows:
Standard Edition (two additional armors)
Digital Deluxe Edition (Costume Pack, Soundtrack, and Avatar Pack)
Collector's Edition (replica of Thor's hammer, dice, Vanir twins sculptures)
Jotnar Edition (Collector's Edition Items + Vinyl Record, Pins, Draupnir Ring, Yggdrasil Tree Map)
You can see how the content of the above sets looks like on the video that was made available right after the trailer.
In the case of God of War Ragnarök , the generation of consoles on which the game will debut was also very important. Ultimately, Sony decided to create ports on both PlayStation 5 and PlayStation 4. Such a large set of information about the premiere of the long-awaited production makes fans of the series literally crazy.
Not so long ago, reports circulated on the internet that Ragnarök would not debut until next year. Meanwhile, Sony made a big surprise, informing us that the game will be on the market in just over four months.
Source: Sony
About Post Author