In times of rising prices, many people wonder how to save money. Of course, you can buy less or choose cheaper alternatives for the products you need. Sometimes, however, we will have more money when we plan our budget well or take advantage of previously overlooked discounts. Phone applications will be helpful in this – we suggest which ones.
How to save money with mobile applications – our suggestions
There is no shortage of applications in Google Play and App Store that can help you save money . We have selected some particularly interesting proposals for you. See what they offer and choose the best solution for you.
Finance – a simple way to monitor your expenses
Easy to use application like its name, but very useful. We add your expenses, regular payments and income in it. We can track our budget on an ongoing basis (daily, weekly, monthly, yearly or for a selected period of time). The application shows us the sources of our income and spending goals in a simple way, marking individual categories (education, health, family, leisure, transport, etc.) with different colors. In the tab with charts, we can compare the statistics for the selected time and check whether we managed to save something, or on the contrary.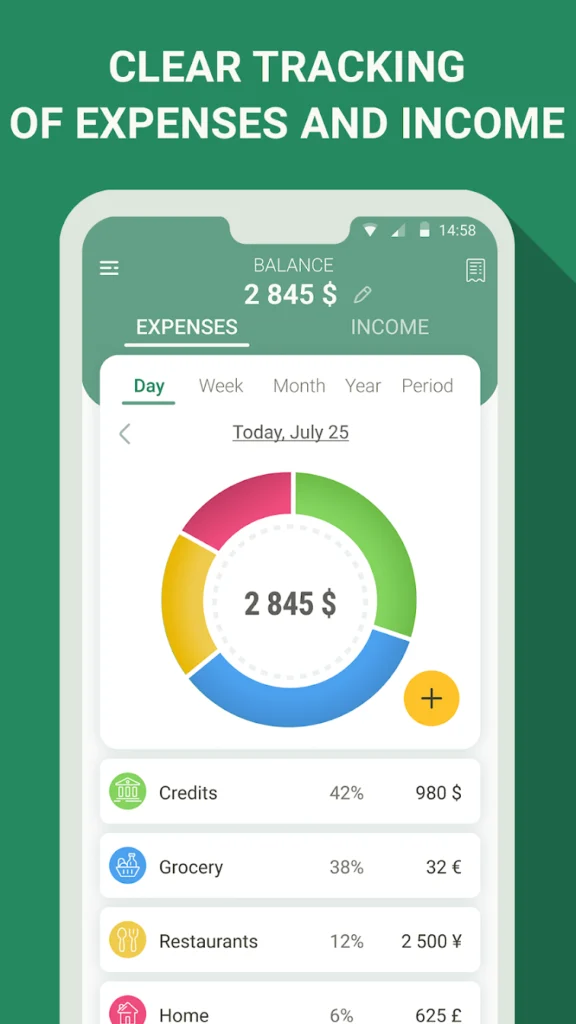 How much can I spend? An application unlike any other
Most budget planning and financial monitoring applications have a mechanism for entering your expenses. How much can I spend? however, it works differently. This program does not display information about the types of our expenses, only the amount that can be spent within the current budget . The greater the amount is left at the end of a given period, the greater our savings are.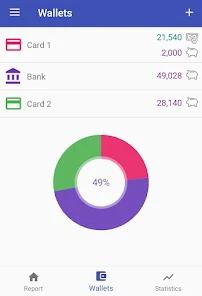 At the beginning, we define in the application how much money we have and when we have the next payment. The program divides the initial amount by the number of days before payout and displays the spending limit . It is updated daily in case we exceed the budget on a given day or spend less. After returning from shopping, enter the amount that the application will deduct from the pool of funds. Consistently spending a little less than your daily budget will save you money.
Billy, or how to save money … by scanning receipts
Billy is a home budget assistant. It allows you to determine how much you want to save, and then helps you monitor expenses from different categories. This app can be a good solution for busy people as you don't have to manually enter each expense . Just scan the receipt and Billy will recognize individual products and their prices himself and add them to his database. As users, we only check that everything is correct and make changes if necessary.
Blix, or saving with newspapers
Popular supermarkets regularly organize promotions for many basic products. When shopping for home, we will almost certainly come across above-average favorable offers in one of the stores. Of course, going from store to store and comparing prices would take far more effort than it's worth. However, we can use an application such as Blix. It contains current advertising newsletters for grocery and clothing stores, drugstores, bookstores and more. It is also possible to compare the offers of a specific product in different stores and to prepare a shopping list.
Read Also: Top 5 Mobile Augmented Reality Applications for Businesses
How to save money with other tools available on your smartphone?
For those who find budget planning mobile applications too extensive, the most ordinary Excel spreadsheet remains . You can create appropriate tables tailored to your individual requirements and thus monitor your finances. Nothing stands in the way of using, for example, Google Sheets . Both they and Excel are available as smartphone applications.
For those who have already saved some money and would like to protect them at least a little from record inflation, bank deposits may be a good solution . On our website you will find a list of the best deposits to be established via mobile applications or online banking . Among them there are also suggestions for which an account with a given bank is not required. Of course, in the current situation, deposits will not bring us real profit, but it is better to keep money on them than on an interest-free bank account.
main photo: Canva Photos / Pexels
About Post Author