Technology is getting much more advanced and sophisticated. Today, there has not been much of a difference left between fiction and reality. And this has happened all because of tech. People now have access to so many fancy gadgets and gizmos that make both their lives and businesses easy to handle. Speaking of businesses, augmented reality or AR apps have been on the rise lately. Now, what do such applications and businesses have to do with one another? Well, a lot! You see, these apps can be highly useful for you when it comes to making smart business decisions.
But for them to work, you will need to make sure that you are subscribed to a reliable provider that has your back. Otherwise, you may struggle to monitor the performance of your venture. This is why you see many of your friends using the Spectrum mobile plans. It lets me use the AR apps whenever and wherever I want to!
Before listing down the best apps, you should first know about what augmented reality is. It is a technology that places the 3D visual into a real-world experience virtually. This is what helps the virtual object to appear in the actual world, making the users believe that the item is co-existing with them. AR is extensively used in gaming. Plus, some online shopping stores have also started to use this tech so that people can buy items with complete peace of mind. With that said, let's have a look at five of the best AR apps for businesses.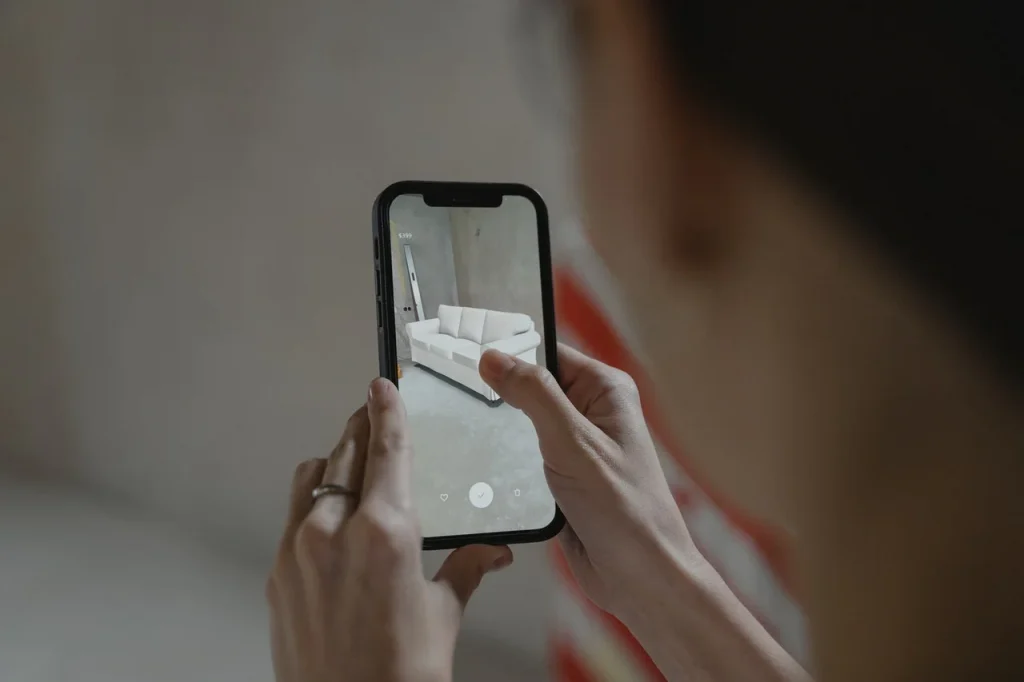 Mobile Augmented Reality Applications for Businesses
Houzz
It is a great tool for those who have a furniture or home goods business. This app can be used to plan the interior design and layouts. In reality, it is a home improvement app but to a surprise to some, it also has e-commerce functionality. This means that you can easily browse and purchase items from the app. There is a fascinating feature of this app called, "View In My Room". It is an AR-enabled feature that will place the products virtually in the home of the user. This will give homeowners an idea of how good the item will look in the room.
IKEA Place
Another app that is focused on home improvement is entitled Ikea Place. This tool just like Houzz will let the users know if a particular item is looking good in their room or not. To make this app a bit interesting, it looks at your floor plan and then recommends the place where the item will look best. This app has a smooth user interface and has an easy drag-and-drop functionality.
GIPHY World
GIPHY World is an excellent app that unleashes the artist inside of you. It lets you combine AR and animated GIFS to help you turn videos and photos into canvasses for 3D art. You can use this tool to give some extra character to your social media profiles. Also, from a business point of view, you can take the product photographs and then add some life to it by running it through GIFY. The possibilities are endless. All you have to do is just think outside the box.
ROAR
ROAD is another app that can prove to be quite useful for business owners. There are a lot of ways to use this app. For instance, you can use it to create an AR-powered store that would allow the customers to scan the product packaging at home. It can also be used to see which categories and products are gaining the most popularity when experienced through augmented reality.
Wanna Kicks
If you run a sneaker business then Wanna Kicks is one app that you would like to have. This application can help people virtually put footwear on their feet. It will let them know if the pair really suits them or not. People using this app can easily take a snapshot of them trying the footwear and can share the pictures on social media so that their friends can give them feedback about it.
Read Also: Ranking of web browsers 2022
Conclusion
Augmented reality gives people a unique way to interact and research products before they can confirm their purchase decision. These are just five apps that offer you quality results. There are many more options that you can consider such as Amikasa, and Augment. However, do remember that you will need access to a stable internet connection to run them. For me, the Spectrum package for mobile has worked like a charm. You can consider subscribing to their service as well if you are having troubles with your current provider.
About Post Author