Android 13 was announced during this year's edition of the Google I / O 2022 conference. This one is to improve many of the basic functionalities of the system.
Android 13 will hit some Xiaomi devices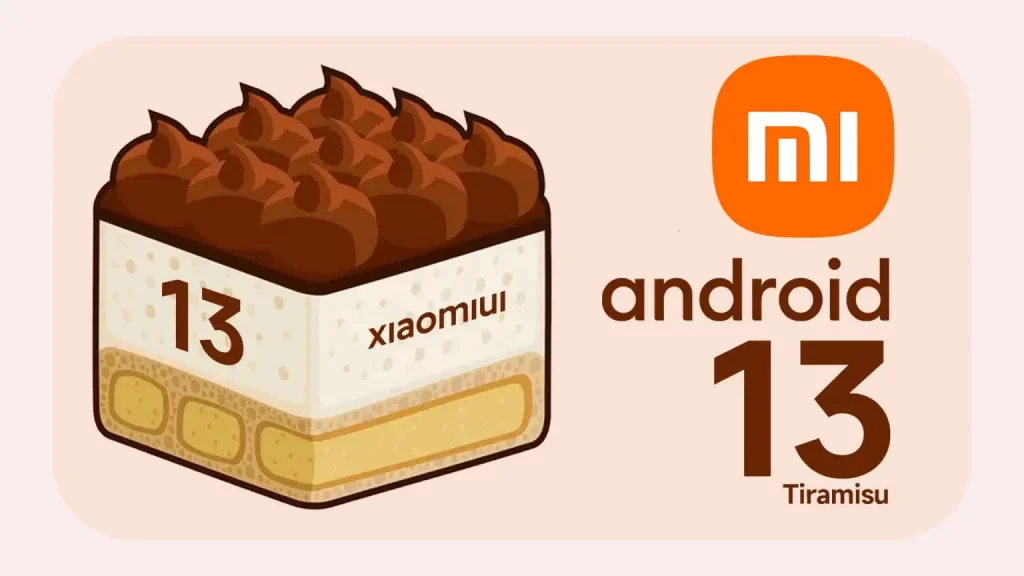 The Chinese manufacturer tends to release major updates for its flagship models first and then roll them out to other models over time. Some Xiaomi models have already received an update to the MIUI 13 overlay, but this one is not what everyone is waiting for. Yes, this one has some improvements similar to Android 13 , but it's not a full system.
Which phones will not be updated?
Users of the older Xiaomi, POCO and Redmi models should take a look at the list below. This one presents models that will definitely not support the new system from Google.
Redmi K30 Pro / Zoom Edition
Redmi K30S Ultra
POCO F2 Pro
Mi 10 / Pro / Ultra
Mi 10T / Pro
Redmi 9 / Prime / 9T / Power
Redmi Note 9 / 9S / Pro / Pro Max
Redmi Note 9 4G / 5G / 9T 5G
Redmi Note 9 Pro 5G
Redmi K30 4G / 5G / Ultra / K30i 5G / Racing
POCO X3 / NFC
POCO X2 / M2 / M2 Pro
Mi 10 Lite / Youth Edition
Mi 10i / 10T Lite
Mi Note 10 Lite
What phones will get the update?
These are a flood! However, let's start with the models from Xiaomi . The list includes models that premiered in 2021 and fresh proposals such as Xiaomi 12S and Pro
Mi 10S
Mi 11
Mi 11 Pro
Mi 11 Ultra
Mi 11i
Mi 11X
Mi 11X Pro
Xiaomi 11i / Hypercharge
Xiaomi 11T / Pro
Mi 11 Lite 4G / 5G / LE / Lite NE 5G
Xiaomi 12S
Xiaomi 12S Pro
Xiaomi 12
Xiaomi 12 Pro
Xiaomi 12 Lite
Xiaomi 12X
Xiaomi 12X (India)
Xiaomi 12X Pro (India)
Xiaomi MIX 4
Xiaomi MIX FOLD / FOLD 2
Xiaomi CIVI / CIVI S
Xiaomi Pad 5 Series
Next on our list are smartphones from POCO. This list is less impressive than the basic Xiaomi, but there are phones that appeared on the market last year, as well as this year's proposals such as POCO M4 5G
POCO F3 / GT
POCO X3 GT / X3 Pro
POCO F4 / Pro / GT
POCO M3 Pro 5G / M4 Pro 5G / M4 Pro 4G
POCO M4 5G
Android 13 will also come to devices signed with the Redmi logo. The list starts with the model that hit the market last year.
Redmi 10 / Prime / 2022 / Prime 2022
Redmi 10 5G / Prime + 5G
Redmi 10C / Redmi 10 (India)
Redmi Note 10 / 10S / Pro / Pro Max / Pro 5G
Redmi Note 10T / 10 5G
Redmi Note 11 / NFC / 11S / Pro 4G / Pro 5G / Pro + 5G
Redmi Note 11 Pro / Pro + / 11E Pro
Redmi Note 11T / 11 5G / 4G
Redmi K40 / Pro / Pro + / Gaming / K40S
Redmi K50 / Pro / Gaming
Read Also: Android 13 for smartphones? Yes, but Google may be up to something more
Source: xiaomiui.net
About Post Author