Messenger is undoubtedly one of the most popular and universal Internet messengers – by downloading it, we can be sure that we will contact almost every person. This popular application is integrated with Facebook, on which surely most of our friends have an account. How to download Messenger from official sources to keep it safe?
Messenger for Android – download the application for your smartphone or tablet
A smartphone is a device that we almost always have with us and it is with its help that it is easiest for us to communicate with other people . Messenger will certainly make it easier. The most popular mobile operating system in Poland is Android, and a reliable source that allows you to download Messenger on it is the Google Play store.
Messenger for Android allows you to make free text, voice and video calls, both individually and in groups . The application has, among others vanishing message mode, custom responses, dark mode, sticker, gif and emoji support, polls and SMS support. Thanks to the latter function, we can read SMS and Facebook messages and reply to them from one application.
Messenger Lite for Android – download the application for an older phone or tablet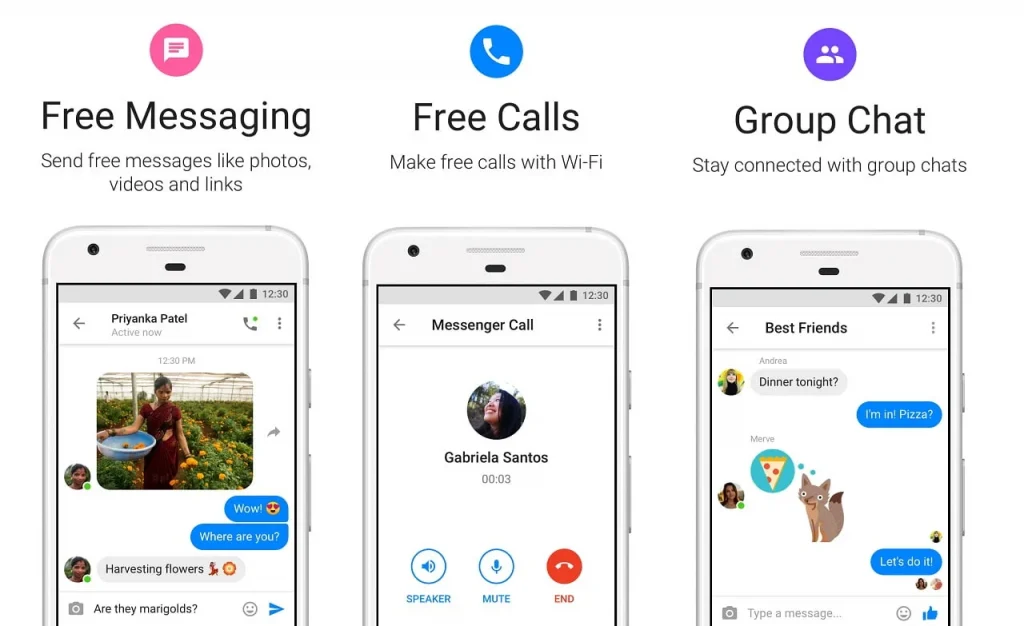 Messenger Lite is an application designed for users of Android devices. As you know, this system (unlike iOS) is installed not only on mid-range and flagship smartphones, but also on very budget phones with poor specifications. Classic Messenger can be too demanding for these devices.
Messenger Lite is a slightly reduced version of the popular messenger, weighing only a dozen MB. It works much faster on weak devices, uses less internet, and still gives you access to the most important functions. It is a good alternative for owners of older and weaker phones and for those who use Messenger occasionally and do not want to waste space in the device's internal memory. Messenger Lite has a simpler interface, doesn't support chat bubbles, and tells you the size of the uploaded file before it's loaded.
Messenger for iOS – download the application to the device from Apple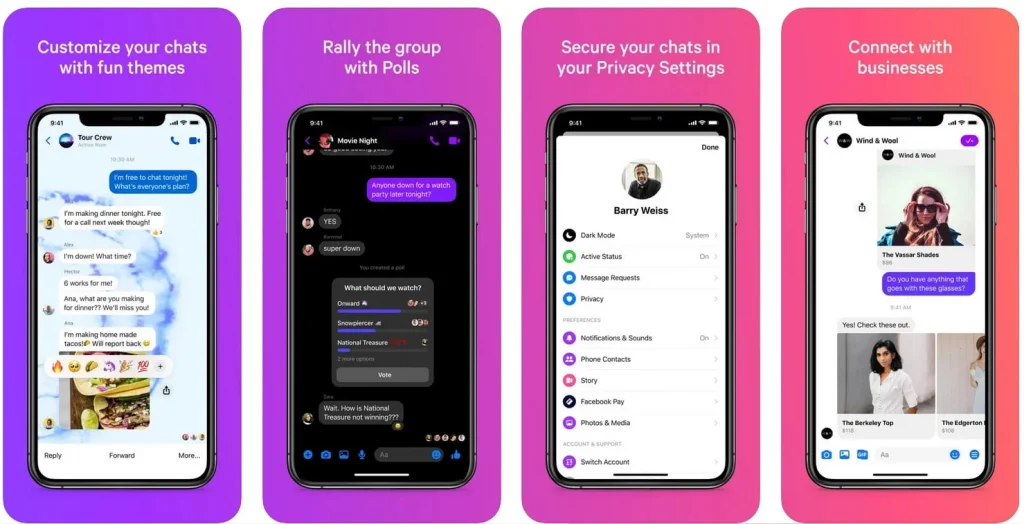 Messenger can also be downloaded to Apple devices, e.g. for iPhone smartphones . As in the case of the Android version, also in this case, the popular messenger allows you to make text, voice and video calls, send files, stickers or GIFs, and respond to surveys. A certain limitation, however, is the lack of chat bubbles on the device's home screen, a function that is willingly used by people with Android smartphones.
Messenger for iOS weighs less than 90 MB and can be downloaded to iPhone, iPad and iPod Touch . The application is available in approx. 30 language versions, including Polish.
Messenger for Windows – download the application to your computer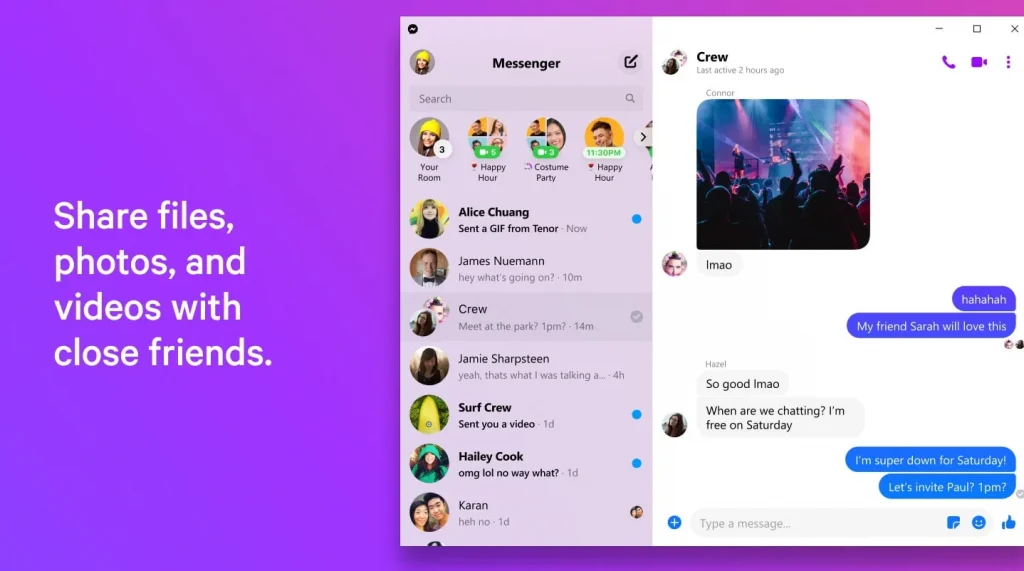 The last of the most popular hardware platforms that we can download Messenger to are computers with Windows . For many people, the application may seem redundant in this case, after all, to use a popular messenger, e.g. on a laptop, all you need to do is open Facebook in your browser. For many people, such a solution is really enough.
Read Also: 8 Productivity Tips for iPhone Users to Explore More
However, if we write a lot of messages using Messenger, and at the same time we do not want to be distracted by the posts displayed on our Facebook board and bother with notifications from this website, the application may be a good solution . It can also be appreciated by people who conduct a lot of video calls or expect the possibility of personalizing the appearance of the entire panel. Messenger in the browser will be more suitable for quick reply while browsing Facebook than for regular use over a long period of time.
Messenger is a useful application that facilitates daily communication with friends. It is best to install it using the official sources for a given platform, so as not to be exposed to downloading suspicious files. Links to proven places from which you can download Messenger can be found above.
About Post Author