Microsoft has come to terms with the fact that it will not conquer the mobile market for good. However, we are talking about the approach as a player delivering a full-fledged operating system. It is different when we look at Microsoft as … a hardware manufacturer. In this respect, the Americans do not give up and want to try their hand. After all, mobile devices are the future. However, the Redmond giant clearly shows that it wants to focus on Android , and it perfectly confirms this internal reshuffle that occurred according to the disclosed documents.
A separate team for special tasks, i.e. Microsoft, wants to focus on Android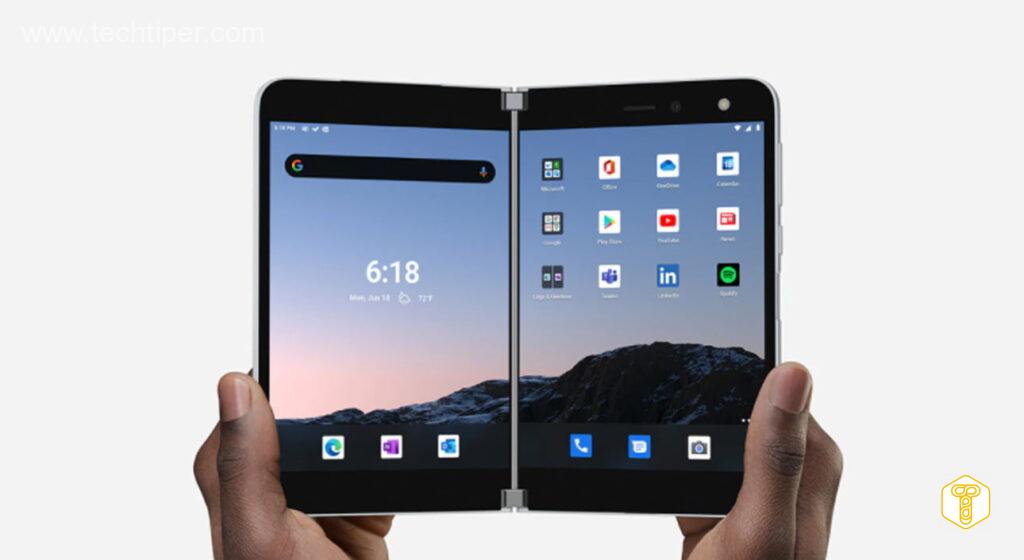 Of course, today Microsoft cooperates in many fields with many manufacturers of smartphones and tablets. In this way, the company provides its services like the Office suite or connectivity options with Windows computers. That is why we can find appropriate applications, among others, on Samsung devices. 
In addition, Microsoft in its portfolio for Android has its own launcher, Swift Key keyboard and several other, equally interesting proposals. We also cannot forget about smartphones, led by the latest Microsoft Surface Duo 2 , which is a foldable unit, but with two independent screens.
Combining all these aspects, no one should be surprised that Microsoft has decided to create a separate, large team that will focus on Android-related products. They will be responsible for all of the aforementioned applications and various software, including the one from Surface Duo. What does this mean exactly? Android Microsoft Platform and Experiences , because that is the name of the band, is not yet officially presented by the giant, but this one does not deny its existence. 
Therefore, the official goals are unknown, but you can guess that one of the main goals is to ensure greater integration of Windows with Android. All this to compete as best as possible with the integrated world of Apple.
Read Also: Google will shut down a formerly important tool that has become a relic of the past
When will we know the first effects of the new team's work? Probably not soon and we will probably not remember that they may result from the creation of a new team. After all, you can see that Microsoft no longer treats Android as a competitor, but an option for self-development. How do you rate this approach? Do you still count on a mobile Windows like Windows Mobile or Phone?
Source: GSM Arena, XDA Developers, Windowscentral
About Post Author