OPPO seems to be pushing the boundaries when it comes to fast charging. The company's smartphones will soon support 150 W , and there are also plans to reach 240 W. Given how rapidly technology evolves, we feel that it will not take very long to cross new boundaries.
OPPO – 150 W SUPERVOOC fast charge
More and more companies focus on fast charging, and this probably does not surprise anyone anymore. Especially in the case of OPPO, which already has quite a long tradition of crossing borders in this respect.
Already in 2018, OPPO Find X was presented, which used the 50W SUPERVOOC technology. Back then, the 3400 mAh battery could be fully charged in about 35 minutes.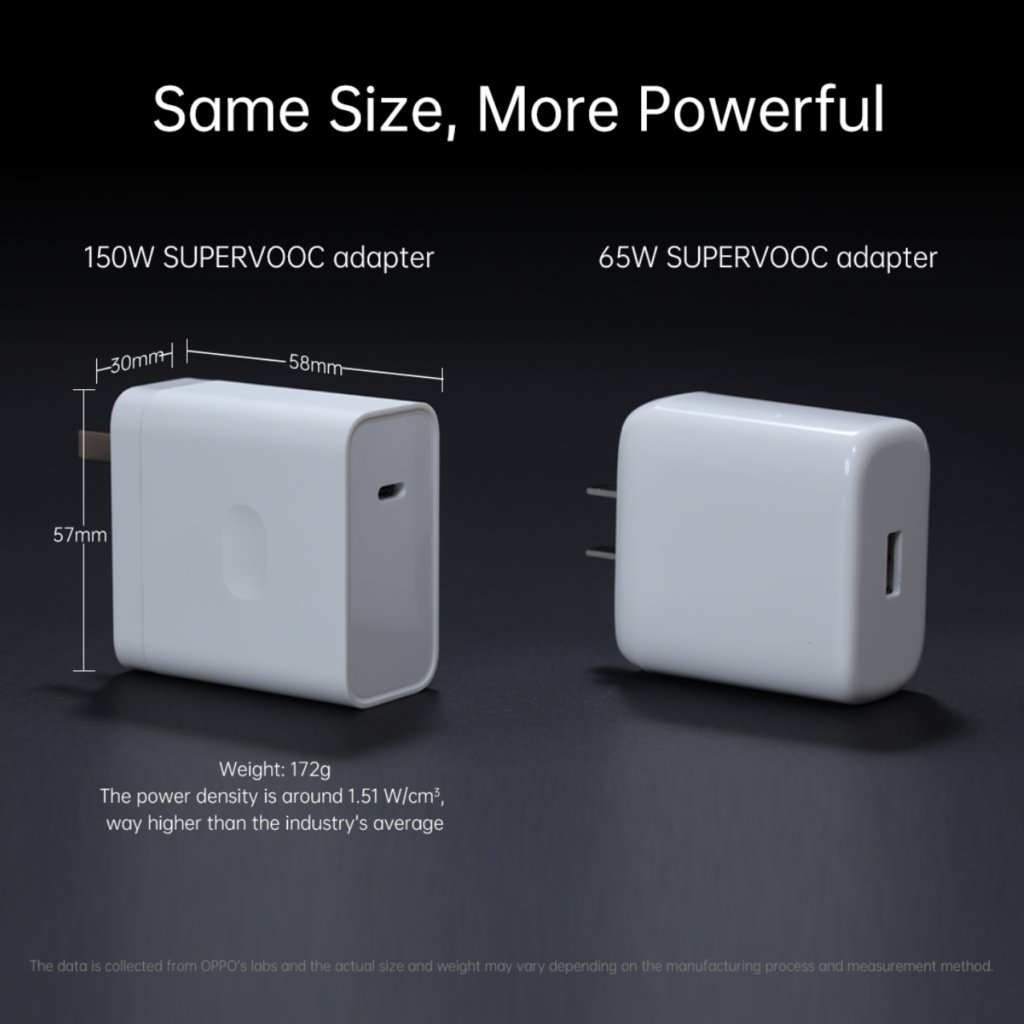 Read Also: [Review] realme GT 2 Pro – it is definitely a flesh and blood flagship
Two years later, OPPO has already presented 125 W, and now it's time for 150 W , which additionally uses BHE (Battery Health Engine) technology . This means that the solution is to be completely safe to use and provide the battery with a long life.
The OPPO research institute has assessed that thanks to BHE it is possiblemake as many as 1,600 full recharges and retain up to 80% of the original capacity.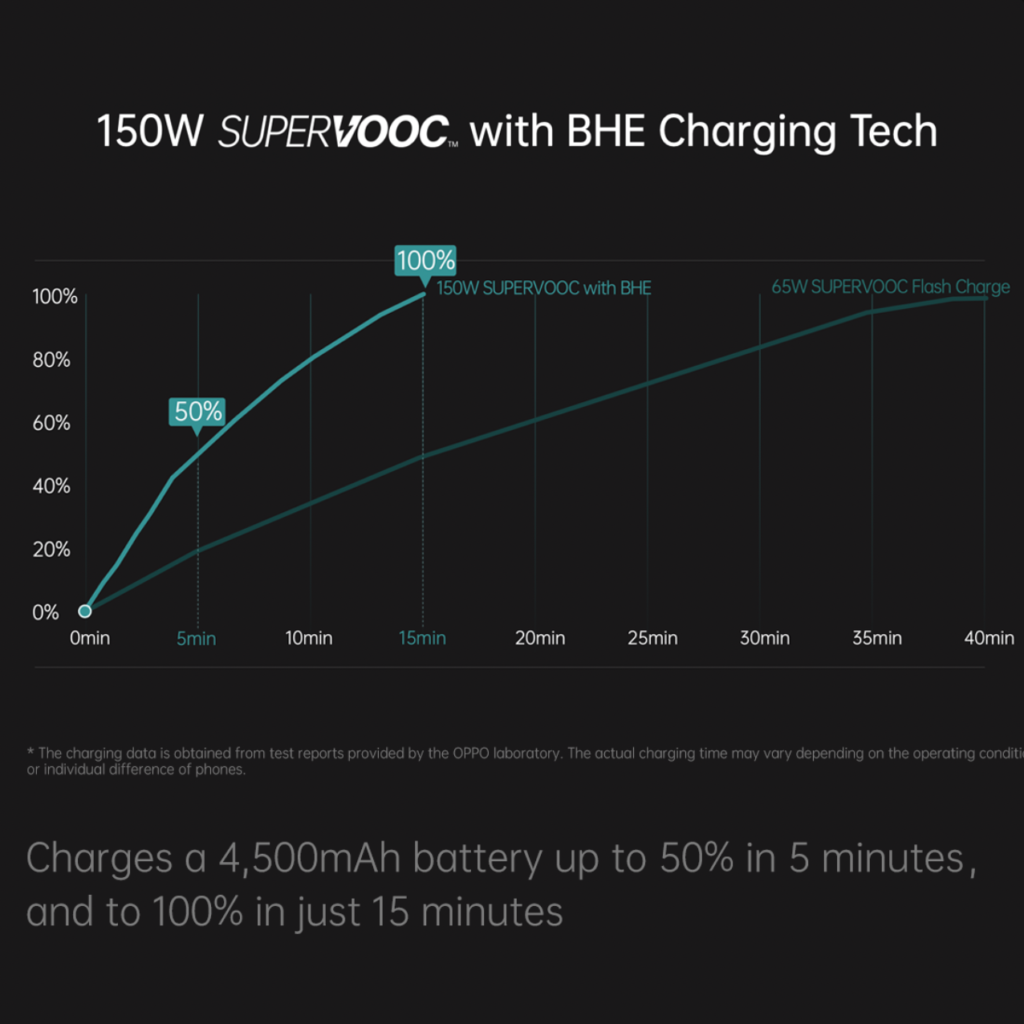 150 W SUPERVOOC is able to charge the battery to 50% in just 5 minutes with a capacity of 4500 mAh . 100% was successful in 15 minutes, although of course we are talking about laboratory conditions here.
Read Also: Oppo Find N foldable smartphone review: the best from the competition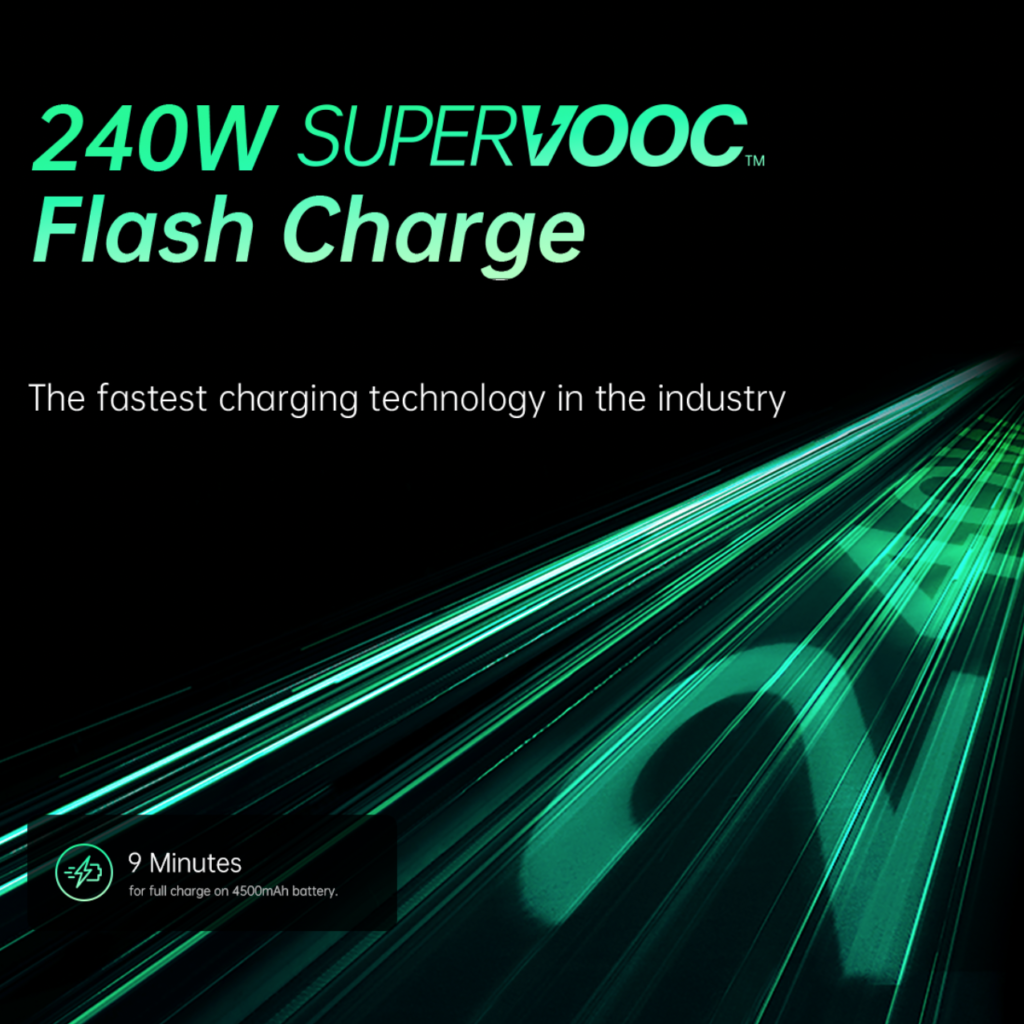 However, this does not change the fact that 150 W will be extremely fast, so a few minutes under the charger will add power for the rest of the day. In addition, the power supply itself is to be approximately the same size as for 65W chargers. It can also be used to charge laptops.
The Battery Health Engine will also take care of the right temperature during charging, and safety is to be a priority here. However, OPPO does not stop and is already working on charging 240 W.
Here it was possible to fully charge the 4500 mAh battery in just 9 minutes. However, we will have to wait a while for this solution to be introduced to the market.
Source: OPPO
---
About Post Author