The Raspberry Pi 400 is one of the most interesting computers on the market. It combines the capabilities of a typical raspberry – it even has GPIO outputs – and it is also a small and neat computer that can be used even as a home PC. However, it is no longer alone on the market: its newest competitor, twice as good, has just appeared, the Orange Pi 800. After all, 800 is twice as much as 400, so the difference is significant, right?
Orange Pi 800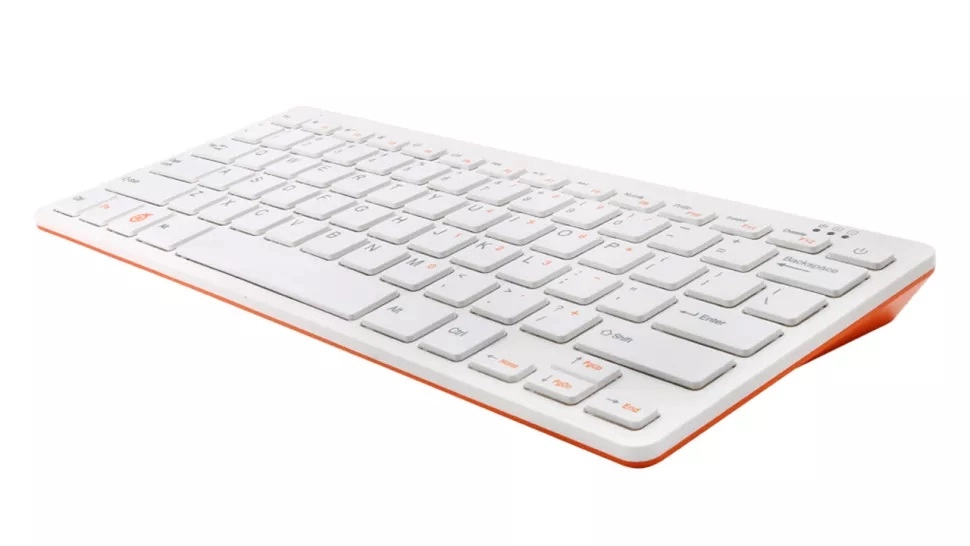 Despite the rather comic name referring to the competitor of Orange Pi 800, it is not a joke, on the contrary. Yes, the aesthetics look like a Raspberry Pi: white top and colorful bottom of the housing. This time, however, we have orange instead of raspberry. Likewise, there is no raspberry symbol between the FN and the left Alt, there is an orange . Well, the inspiration here has gone really far and the word plagiarism just hits the keyboard. It does not change the fact that this computer looks really nice.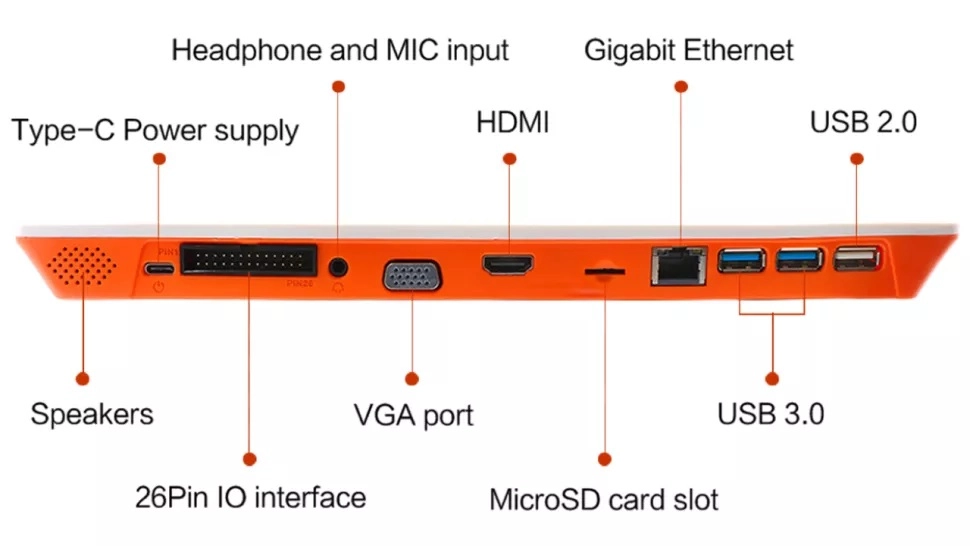 However, there are also differences: the manufacturer did not opt ​​for an irrational set of two micro HDMI ports and instead served us a full-fledged HDMI and VGA port. In this way, we can connect a monitor to it – even an older one – without any grommet. However, this is where the differences end. And Yes, we get two USB-A 3.0 ports, one USB-A 2.0, GPIO – unfortunately, it is not compatible with the Raspberry Pi, microSD card slot, Etherner, 3.5 mm hybrid jack and USB-C to power the computer.
The difference, however, lies in the guts of the Orange Pi 800. We get a six-core Rockchip RK3399 processor consisting of two Cortex-A72 cores clocked at 1.8 GHz and four Cortex-A53 clocked at 1.4 GHz. For comparison, the Raspberry Pi 400 offers the Broadcom BCM2711 quad-core chip. The problem is that the raspberry offers 4 Cortex-A72 cores clocked at 1.8 GHz. Does win core f win with fewer productive? Well, here we have to wait for the first comparative tests. The graphics system in Orange Pi is processed by the Mali-T860MP4 graphics system, and the whole thing supports 4 GB RAM LPDDR4.
In contrast to the Raspberry Pi 400, we have a built-in internal memory, more precisely 64 GB eMMC. Added to this is Wi-Fi of an unknown standard and Bluetooth 5.0. The whole thing is to run under the control of Chromium OS, with the possibility of installing Orange Pi OS . Unfortunately, the price of the device is still unknown. 
However, if you are interested in something for DIY enthusiasts, it is better to reach for the Raspberry Pi. The Orange Pi, however, can be a good choice for someone who just wants a small Linux PC that only needs to be connected to a mouse.
Read Also: Smart Bird Feeder with Raspberry Pi – build it yourself and see who you are feeding
Source: Tomshardware
About Post Author