If you sometimes wonder what else you can do to meet the deadlines and facilitate the implementation of assigned tasks, then you are in the right place. We present work programs that not only allow you to better organize your time, but also do some of the repetitive activities for you.
To Do Lists: Microsoft To Do and Google Keep
Let's start with something very simple and making life much easier. I used to think that simple to-do lists were unnecessary for me and constituted an excess of form over content. My approach has changed with the increasing number of responsibilities and the need to prioritize. It's a bit like the famous saying from the IT industry: "People are divided into those who will do backups and those who will do them."
There is no shortage of software for creating lists, but two solutions are extremely popular and proven by a large number of users: Microsoft To Do and Google Keep . Assuming we're not looking for huge multi-purpose combines like Evernote, let's focus on these certain things.
Programs for Manage Work. Microsoft To Do: Lists, Tasks & Reminders
Wunderlist was once extremely popular. Microsoft was reluctant to reinvent the wheel and, on the wave of investment in productivity-enhancing software, absorbed Christian Reber's work for around $ 100 million. The design was renamed Microsoft To Do, and the new application offered a refreshed interface and additional features .
In the new version, practically everything can be adjusted to individual preferences. Simplicity and elegance were chosen, as well as the support of leading systems: Android, Windows, MacOS and iOS. Needless to say, it also comes with full synchronization on every device.
The biggest advantage and strength of this solution is full cooperation with Microsoft Outlook and Microsoft 365 . The "my tasks" tab in your mail client pulls data from Microsoft To Do, and the list app sees data from your mail, such as "flagged email". 
After clicking on a given item, we can set a reminder immediately, add a due date, upload a file, write a note or set a repetition. We also see the e-mail view and the button to open the message in the e-mail client – there is full symbiosis here .
In one centralized view, everything we need to know is collected, including tasks that appear in other applications and services of the Redmond-based platform.
List of the most important functions:
The function of focusing on the suggested tasks in the My day tab – personalized daily schedule,
Quick sharing of lists and tasks with a few clicks,
Data synchronization between Microsoft Outlook and Microsoft 365 and the To Do application,
View and work with lists regardless of where we are, on any device,
Possibility of assigning colors to lists, setting single or recurring reminders, adding notes,
Adding attachments up to 25 MB to tasks.
The Microsoft To Do application is free and available for the following systems (click to download):
Work programs: Google Keep
While the Google solution has many points of contact and convergence with the Microsoft product, it has an even greater emphasis on simplicity.
Sharing notes and lists is done in a very intuitive and legible way . Synchronization takes place in real time and we can, for example, see how our other half is shopping in the store and how much time she wasted looking for tortellini (assuming that she marks subsequent items as done).
A characteristic feature will be the recording of messages , which are then converted into text. While traveling, we may not be able to write, and it is simply convenient to dictate something that will then be automatically displayed in a text form.
The location-based reminder memo feature is also handy . After reaching a specific goal, we can see, for example, a shopping list or a meeting plan.
Easy sorting of notes was taken care of . By selecting the previously assigned color of the note or other parameters, we can quickly find sound recordings, lists with images or shared materials.
Google has prepared an official extension for the desktop browser , which can be found at this address . Thanks to it, we can save found website addresses, text fragments, photos and graphics with one click from the browser level.
The application itself is free and available for the following platforms:
WearOS (search from smartwatch)
Programs for Manage Task: Breevy. A small program with great possibilities
Have you ever heard of text expanders? You've probably encountered a small part of their capabilities when using message templates in the email client. After selecting a specific template, text, a repeating paragraph or an e-mail footer appeared, as if by the gesture of a magic wand, which did not make sense to duplicate it by hand each time.
What if such an approach was applied globally to the entire system, in addition to text, also using redirects to executable files, folders or websites, adding to it greater selectivity of what and when will be automated?
Breevy is an expander that helps you type faster by allowing you to shorten long words and phrases . This is a big time saver, which we will present in the example below.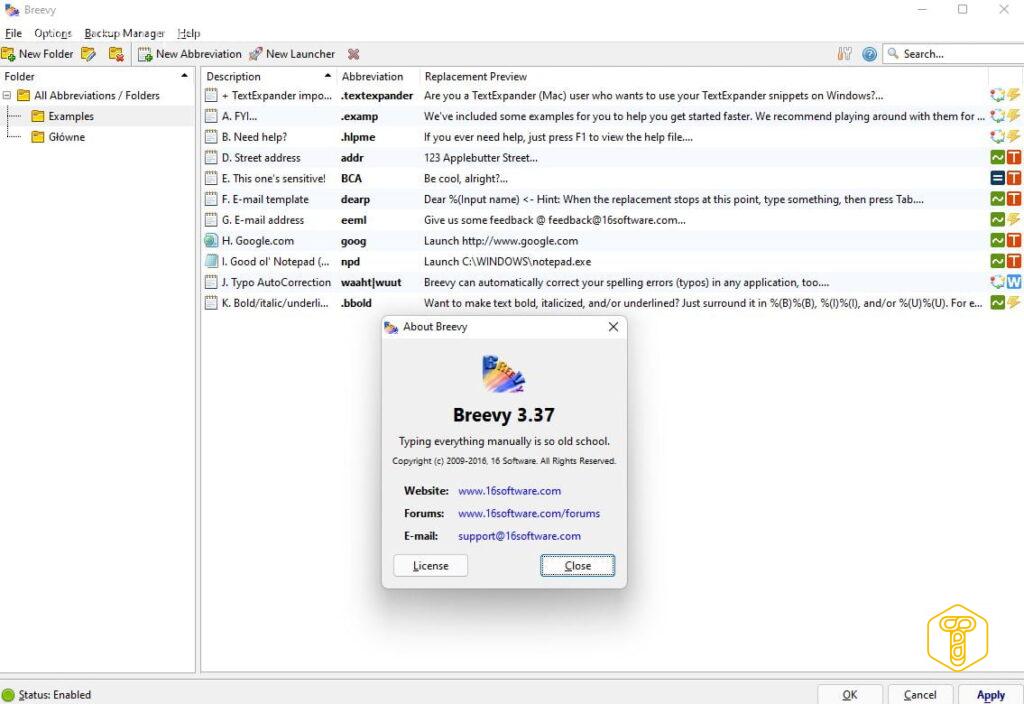 Think of it like creating shortcuts. Instead of entering a longer phrase in the browser, text document or anywhere, e.g. your e-mail address, all you need to do is enter the previously defined shorter phrase from the keyboard.
For example, let's use eml, but you can set anything, including special symbols (something easy to remember and not found in normal language, possibly preceded by a symbol). Now, every time you type eml, these three characters will be converted to your email address, no matter where and where you enter them.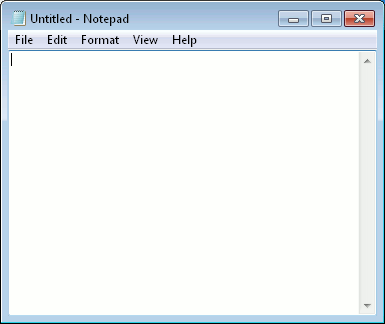 Let's pay attention to how much time can be saved in this way, especially if we use specialized language at work! Instead of writing full Latin equivalents (e.g. agr // instead of Agaricus bisporus ) or quoting the full ISO standard designation, just use an abbreviation.
In the same way, we can go to any website (the browser does not even have to be turned on beforehand) or turn on any program.
What else can Breevy do?
Opening any folders with shortcuts,
The ability to import word autocorrect (including the entire Word autocorrect file , which allows you to use the correction outside the program itself),
Include clipboard function , thanks to which when replacing, the contents of the clipboard can also be added,
Adding special symbols (©), characters in any language,
Inserting the current date, in any format, e.g. dd / mm / yyyy,
Contains a ready-to-use database of 13,500 abbreviations commonly used in medicine and 6,500 autocorrect abbreviations.
Are there any disadvantages? Unfortunately, at the moment the program is paid, although I know from experience that it can often be taken out of a great promotional offer. The author of this text purchased it for pennies from the Humble Lifehacker Bundle.
The manufacturer's website is at this address .
Task Manager Program : Unreal Commander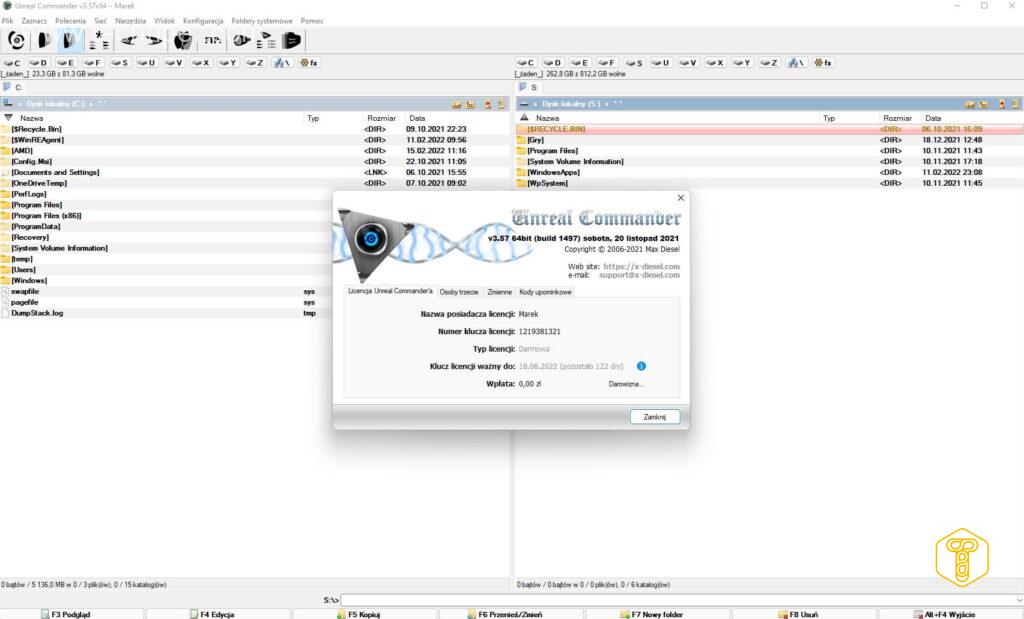 What would a good productivity tutorial on without a file explorer replacement be? The system one is unfortunately very poor when it comes to functions and comfort of work.
It is true that I could recommend the respected and long-standing Total Commander, but this time I would like to present something smaller, which will meet the expectations of most users anyway.
Unreal Commander is a program for managing our resources, offering a characteristic two-panel interface and all basic functionalities. So we find here mass renaming of files, advanced search, support for multiple file archives or operations with data in the background and their queuing .
In addition to the above, we also get a built-in FTP client, support for WLX / WCX / WDX add-ons, support for drag-and-drop functionality, permanent data deletion (wipe) and the ability to customize the program to our preferences by using visual styles. We can change both the colors for file types and the fonts for different interface windows.
All in all, sometimes we can find a fantastic piece of software absolutely free . The official website of Unreal Commander is at x-diesel.com
---
About Post Author