Man vs. Bee from Netflix is a nice return of Rowan Atkinson to comedy, for which he has been loved by millions of viewers around the world. However, Trevor, played by him, is not Hansel Bean, but they have a lot in common. The new comedy series is unlikely to attract as many fans to the screens as Netflix could have wished, but it is quite pleasant to watch. Provided that we do not demand too much from such comedies.
Review Man vs. Bee – Rowan Atkinson as usual in form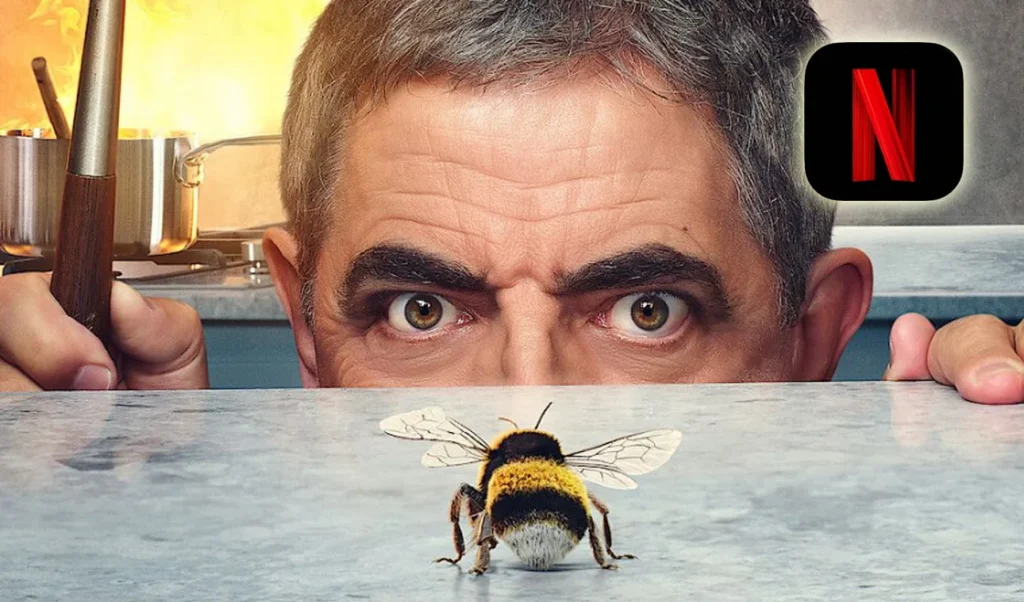 Strange thing about Man versus the Bee, and that's that it's a series. The production has nine episodes, but these last about 10 minutes each, so we really have an average length of the film here. So why was it decided to divide the story into independent episodes?
There really isn't a sensible answer to that. The only thing that comes to mind is that in this way the humor can be a little more digestible and you will be able to dose it. Perhaps the creators of the series (Rowan Atkinson and William Davies) made such an assumption to make Man versus Bee a bit similar to the series Hansel Bean, although even there the episodes were about 25-30 minutes long.
And after this slightly lengthy introduction, one thing can be said – Man vs. Bee is the perfect return of Rowan Atkinson. The actor, who for years tried to break with the role of Hansel Bean, seems to have given up a bit and returned to what the audience loved him for. His character, however, is quite talkative, and Trevor himself was presented in such a way as to build the psychological depth of the character.
Trevor is a divorced man who has just got a new job and is collecting money to take his daughter on vacation. The man will take care of the luxurious property in the absence of its owners. And everything would be fine if it were not for a certain extremely annoying bee.
Man vs. Bee is a comedy of mistakes and a well-known scheme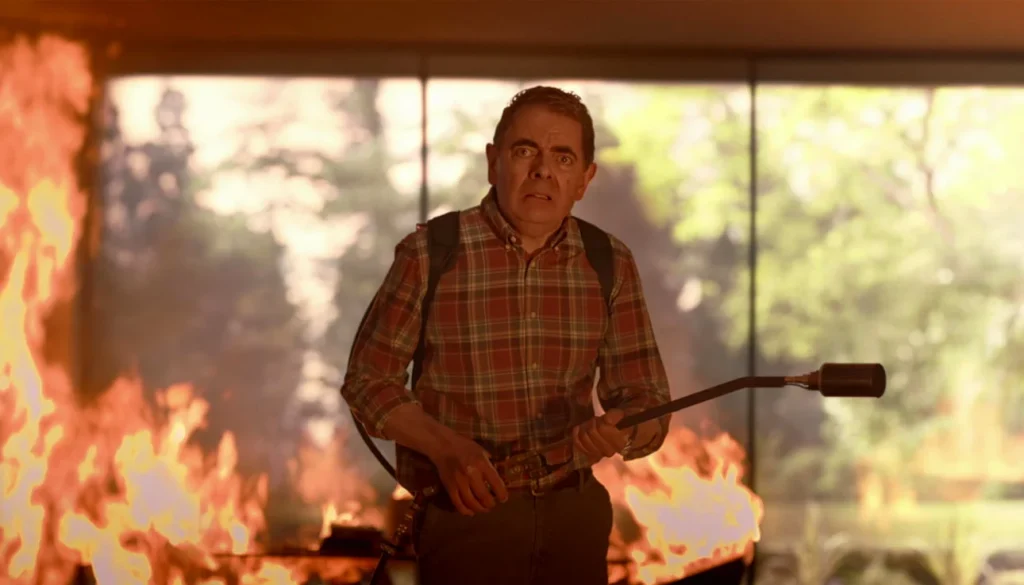 The new Netflix series does not surprise at all. The very exposition of the main character and the first conversation in a luxurious house shows the viewer what to expect. Trevor is a bit distracted, so viewers know there will be problems.
The owners of the house explain to him what is worth, and we can already suspect that one by one these things will simply be destroyed in a clash with a bee. And that's exactly what happens. You probably remember how Hansel Bean treated the painting Whistler's Mother in one of the full-length films. There will be more of it here, although Trevor does it with a little more grace than Bean did.
In Man vs. bee there are even a few pleasantly complex scenes, where interesting visual and sound solutions were attempted. In the first place will be a stage with a piano, which definitely stands out from other, typically slapstick scenes. So we have a humor a little more sophisticated, but also very, very simple, not to say even crude.
The kids will be delighted, but the rest may not necessarily be. Fortunately, the whole thing holds a fairly even level and Man vs. the bee is watched without feeling embarrassed, and a few times you can really laugh out loud. Atkinson shows that he can act in comedies, but he also does well with showing more serious things.
At one point, you can even see Trevor's level of frustration, which brings to mind the famous Fall with Michael Douglas. It may not be so extreme, but both characters have something in common.
Smart home is your enemy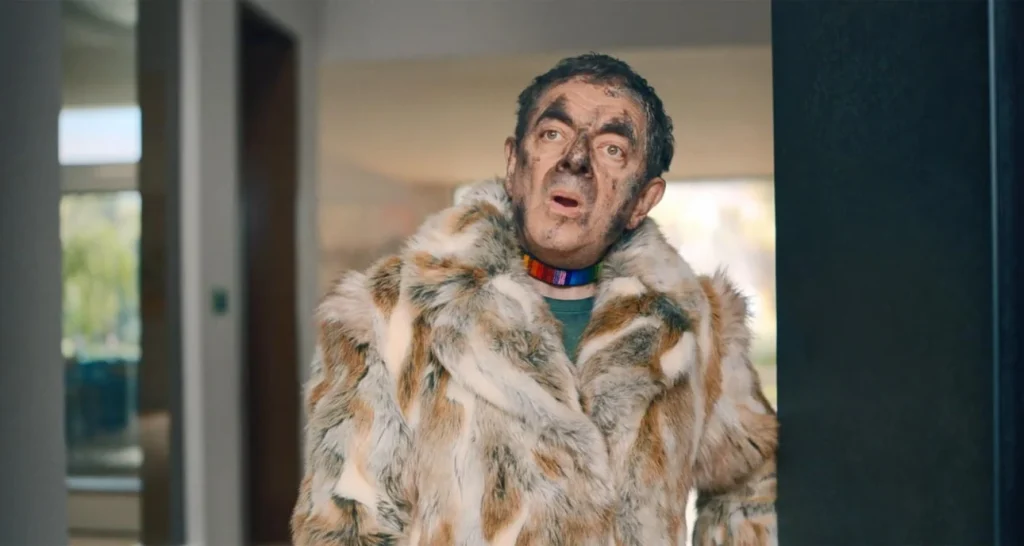 An interesting solution in the series is to show how the achievements of technology do not necessarily make our lives easier. Trevor takes care of the house, which is filled to the brim with interesting additions.
We have here a kitchen door opening to a photocell, taps and a shower operating on the same principle or finally the protection of individual rooms using voice recognition. Also interesting were the issues of video calls and how Trevor finishes those that do not quite suit him.
A lot of Trevor's problems are caused by the smart home, which only shows that not everyone is ready for this type of solution. It is possible, however, that soon we will need a large instruction to know how to move around our homes as it was shown in the series.
Read Also: [Review] The Dropout – an amazing scam and Elizabeth Holmes
Of course, a lot of things that we see on the screen have been specially exaggerated to strengthen the final effect. Some of the actions Trevor does are so ridiculous that you can only grab your head. However, we still watch the series to see what else our hero will come up with and how he will try to get rid of the bee from his environment.
Review Man vs. Bee – is it worth watching?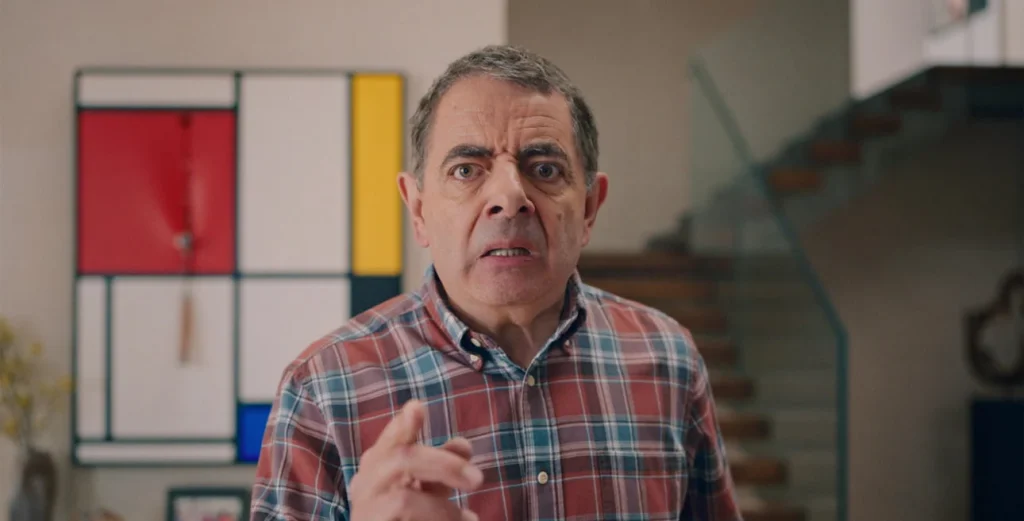 Man vs. bee isn't perhaps the best thing Rowan Atkinson has been in. This is not both the level of Hansel Bean, let alone the Thin Blue Line or the sensational Black Viper. It's a combination of Mouse Hunt and Kevin alone at home with a slight hint of Hansel Bean.
Uncomplicated, but quite funny. Just in time to relax, and in addition not badly filmed. Younger viewers will be delighted, and the older ones should find something for themselves here, although simple humor may not appeal to everyone.
About Post Author
Review Man versus bee - Rowan Atkinson versus bumblebee and smart home
Summary
The Human Versus Bee series is perhaps not the best thing Rowan Atkinson has played. It is not both the level of Mr. Bean, let alone the Thin Blue Line or the sensational Black Viper. It's a combination of Mouse Hunt and Home Alone Kevin with a hint of Mr. Bean.