As gaming continues to gain popularity, the demand for gaming TVs has skyrocketed. While accessibility issues remain, more and more individuals are obtaining the latest generation of consoles. In this review, we'll take a closer look at the TCL C728, a TV from a well-respected manufacturer, to determine whether it is solely designed for gaming or if it offers a more versatile experience that can accommodate the entire family.
TCL C728 review in three sentences
TCL C728 is a TV that is unnecessarily advertised as gaming. This is a very good equipment for the whole family, which is confirmed by two remote controls, nice speakers, or a decent matrix. It is based on Android TV, which works well and smoothly, and the dual remote control operation can be useful for multi-generational homes.
Advantages and disadvantages
Benefits
Refresh 120 Hz
Smooth running Android TV
Two remote controls included
Decent workmanship
Good sound from Onkyo
Nice matrix
Two HDMI 2.1 ports
Disadvantages
Display errors could be smaller
Remote controls sometimes don't want to work properly
Unpleasant settings
TCL C728 kit and price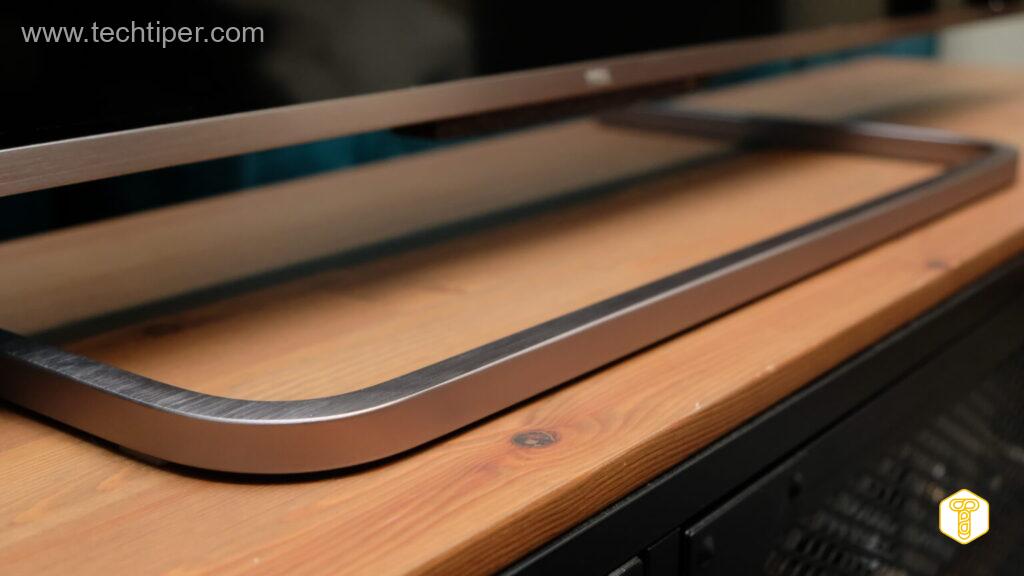 It starts out very nice, because together with the TCL C728 in the box we will find two remotes , which is a relatively large, but also a very pleasant surprise.
Going further, in a relatively small package, we find a three-piece stand, a not too long power cord and a lot of paperwork. The assembly of the stand is relatively quick and hassle-free, but I recommend that you unpack the whole thing by two people. The size of the cardboard makes it a bit difficult to remove the TV on your own, but in the following parts you can easily handle it yourself.
Of course, the prices depend on the sizes, and since we only have three to choose from, the list is short.
( Check the current availability status on links below )
TCL 55C728 currently costs $ 1,075 Approximately ( ₹79,900 ) [ Coming Soon ]
TCL 65C728 currently costs $ 1,350 Approximately ( ₹1,02,990 ) [ Coming Soon ]
TCL 75C728 currently costs $ 2,100 Approximately ( ₹1,59,990 ) [ Coming Soon ]
On Official TCL Store [ Coming Soon ]
TCL C728 specification
3840 x 2160 resolution
QLED technology
Refresh 120 Hz
4x HDMI, including two HDMI 2.1
VA matrix
Available in sizes 55, 65 and 75 inches
Two remote controls included
Android TV
Speakers with a total power of 20 W
Support for Dolby Vision, Dolby Vision IQ, HDR10, HDR10 +
Build quality and build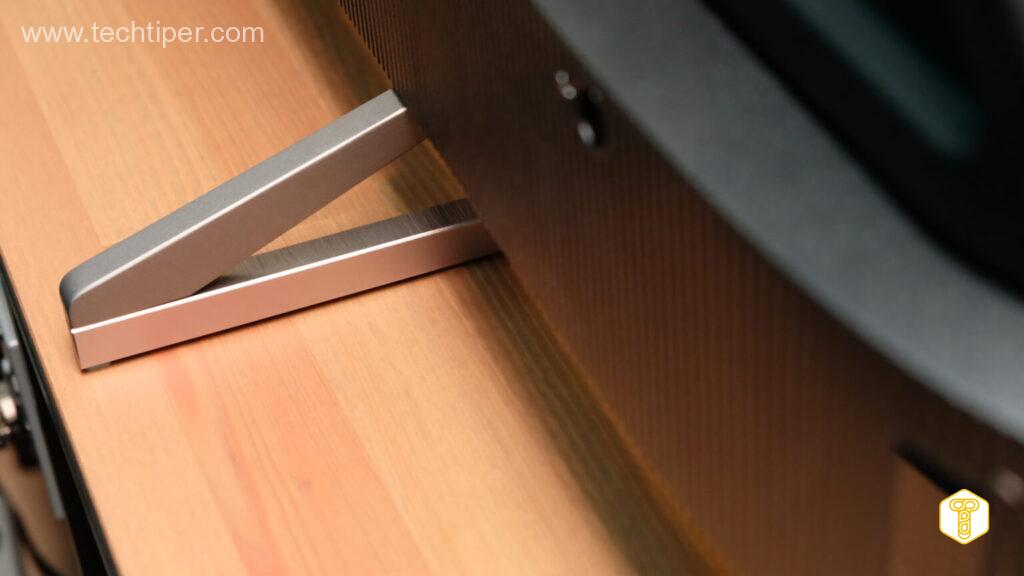 TCL C728 does not differ in design from other TV sets from the manufacturer, it is relatively minimalist and quite light. It owes its weight to the well-thought-out construction of the foot, which is centered next to the TV set, with one oblong hoop in the front and two additional elements on the back.
It is a pity that there is no cable management mechanism here. There are also no facilities or extravagant patterns on the backs. The front is simple with relatively slim bezels. However, I must admit that the TV is very stable and does not wobble, which is ultimately a big advantage.
Connectors
All connectors, except the power one, are on the right side of the TV. This makes access to them much easier, because it does not require climbing behind the TV cabinet or removing the TV from the wall to connect a USB flash drive or an additional HDMI cable. The set of connectors itself is basic, although there is only one USB. It doesn't make the slightest difference to most users, but it would be nice to have two such connectors.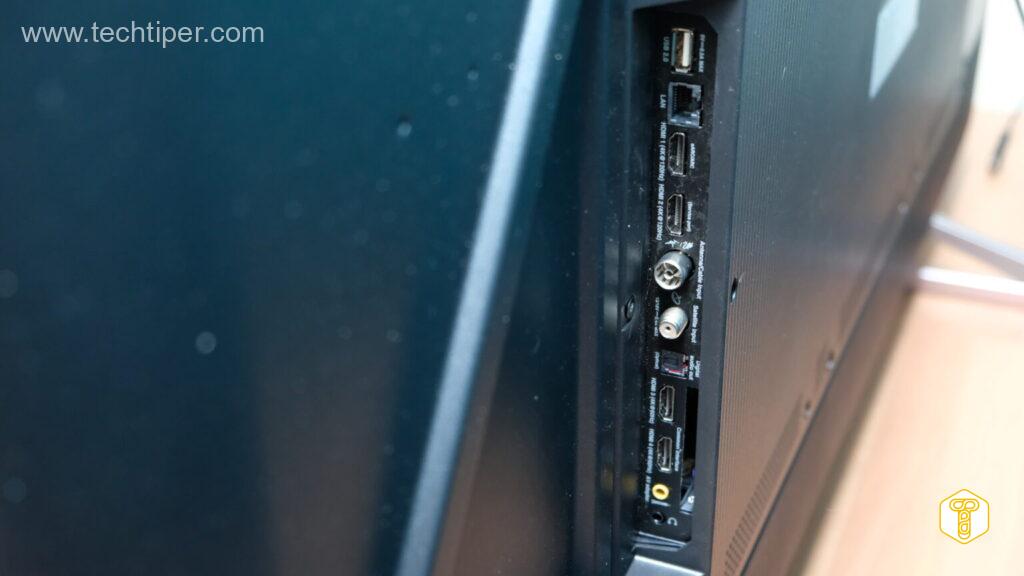 2x HDMI 2.1 (one with eARC)
2x HDMI 2.0
2x antenna
1x S / PDIF (optical)
1x USB 2.0 type A
1x headphone output
1x RJ45
Bolek and Lolek, or two remotes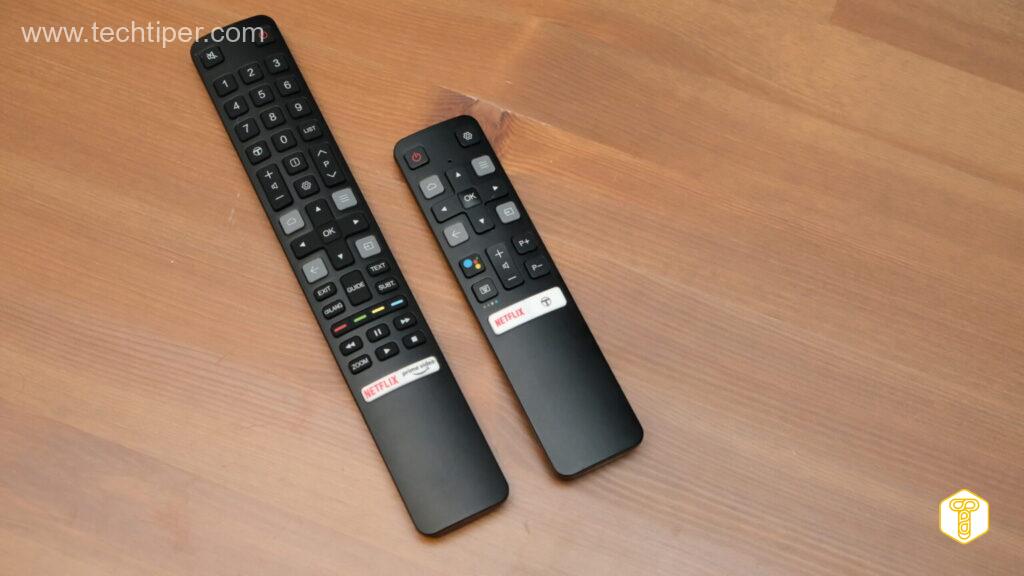 In the set with the reviewed TCL C728 TV set, we have two remote controls. It used to be quite a popular solution, but nowadays it is a great rarity, despite the fact that it is quite a reasonable solution for families with different habits and preferences. Probably the younger part would use a smaller remote control, and the older one, watching rather standard TV, will feel more comfortable with a larger remote control.
The smaller remote control is mainly for streaming
If it is smaller, fewer buttons will fit. This remote control reminds me of the remote controls used by, for example, Samsung in the QN91A model . 
Of course, the design itself is completely different, but the usability and number of buttons are very similar. Only a slightly larger number of buttons dedicated to the application are missing here. Netflix is ​​losing now and the second application, which is unknown, is not enough. It would be good to see Amazon Prime Video, Disney +, or at least YouTube.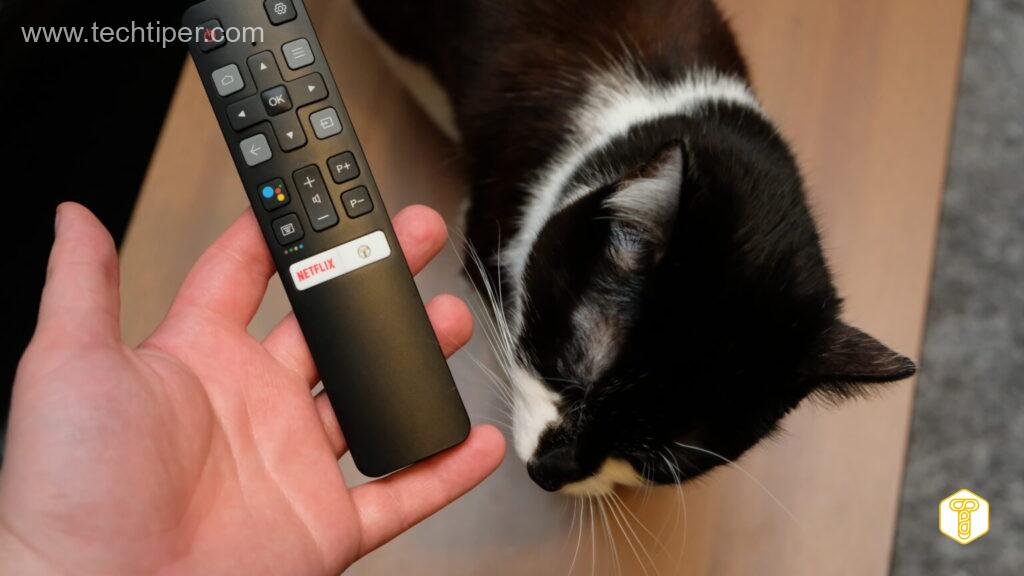 What's also interesting, but definitely worth mentioning, the remote control works with the help of a Bluetooth connection. On the one hand, this is convenient, because you do not have to worry about missing the TV, but sometimes the remote goes into sleep mode and you have to wait a while until it wakes up and responds to our presses.
The second, classic controller
The larger remote control, which is in the box with the TCL C728, is already a classic of the genre. A full set of keys, a keyboard, pause and scroll keys, and a dedicated key for Amazon Prime Video.
An Android TV that is great for the casual user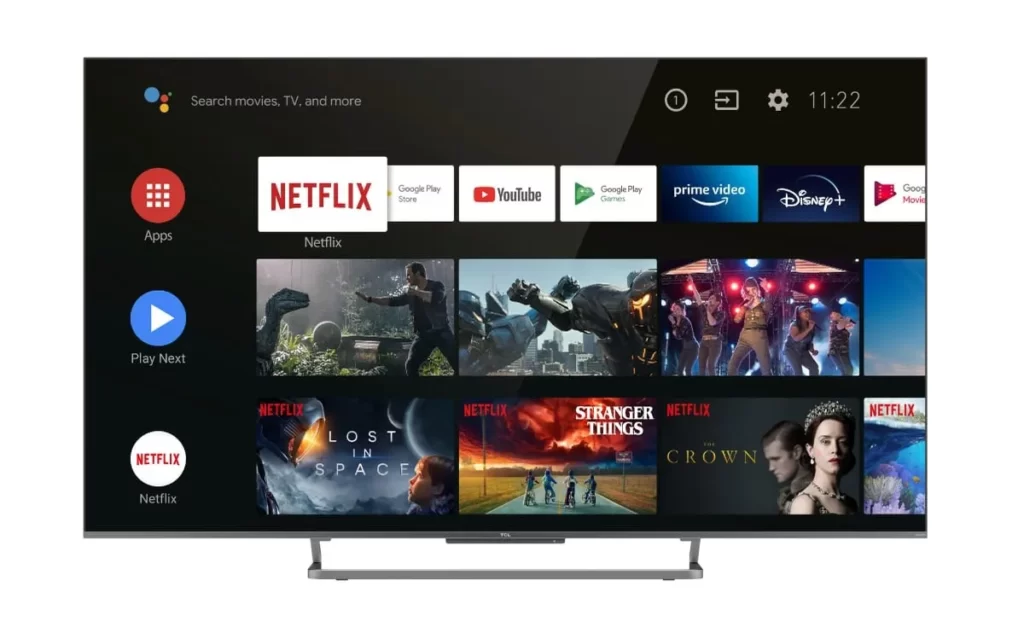 And that's because it's simple and down-to-earth to use. Everything is very transparent and simply easy. We can also find a lot of applications here, and the additional advantage is the ability to install them from the phone. I used this function myself on a regular basis, because it is simply faster than manually typing the name of the application on the TV.
The action is enjoyable
The TCL C728 TV together with Android TV work decently, and even very well . Apps load quickly and navigation is smooth. However, you have to bear in mind that the TV must work for a while for everything to be trouble-free.
Freshly after starting the equipment, there were problems such as caging or responding to commands from both pilots with a considerable delay. The problems stopped after about a minute and from then on you can enjoy a fully smooth operating system. I myself am a person who practically only uses streaming services, so it was a bit problematic for me.
But easy access to settings is missing
Although there are quite a lot of them. It won't make much difference to a standard user, but in situations where I wanted to play a bit with the image quality, there is no simplest and clearest approach to settings. Of the important things in the settings, you should look at the automatic brightness, which often tries to show a slightly too dark image. Disabling this option is quick, however, and you don't need to search for a power saving mode to disable it.
Image quality in TCL C728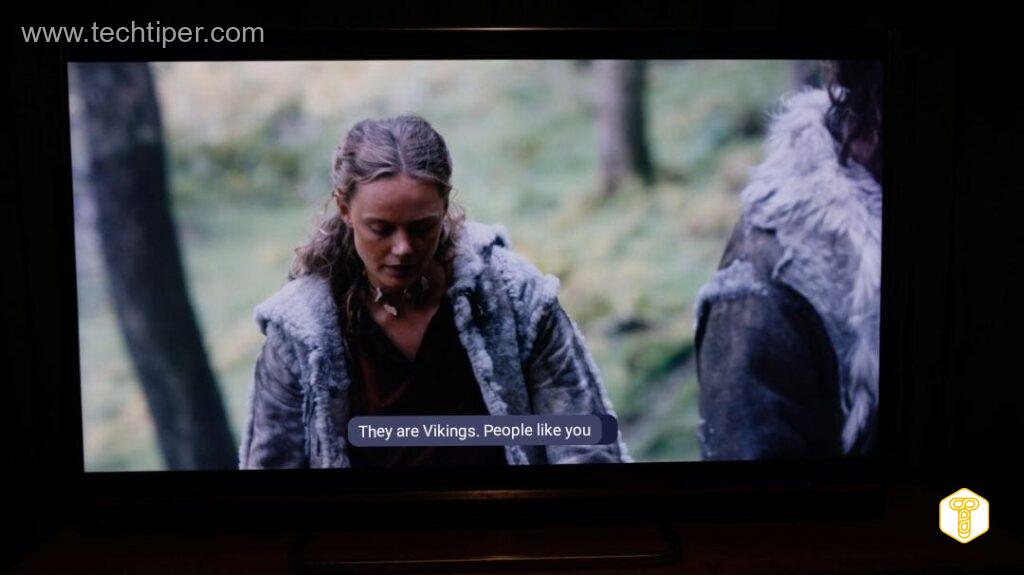 4K, 120 Hz, QLED, VA matrix. You can expect pretty good image quality from the specifications, and that's exactly what we get. The entire text was written with the "Movie" mode on, which offered the best image quality and the smallest measurement errors.
As we can expect from a VA matrix, the viewing angles are not the best . If we sit fairly close to the TV, and at an angle, we can see strong black lighting, as well as slight changes in the color scheme.

TCL C728, or low-budget gaming
TCL C728 is one of the cheapest televisions supporting 120Hz refresh, it also has VRR and ALLM . Of course, it is also advertised as the perfect TV for gaming. And it works great in this function. The minimum input lag is the first advantage that you can see on the screen almost immediately. The effects of gestures with a computer mouse or a rain on the Xbox Series S were immediately visible on the screen.
The motion mapping is great, although I have noticed a slight smudge on the image. With very fast movements in fast-paced games like Call of Duty: Warzone, the gameplay may feel a bit too fluid. This looks like a very subtle motion blur that is often seen in games.
But anyway, games and sports are fun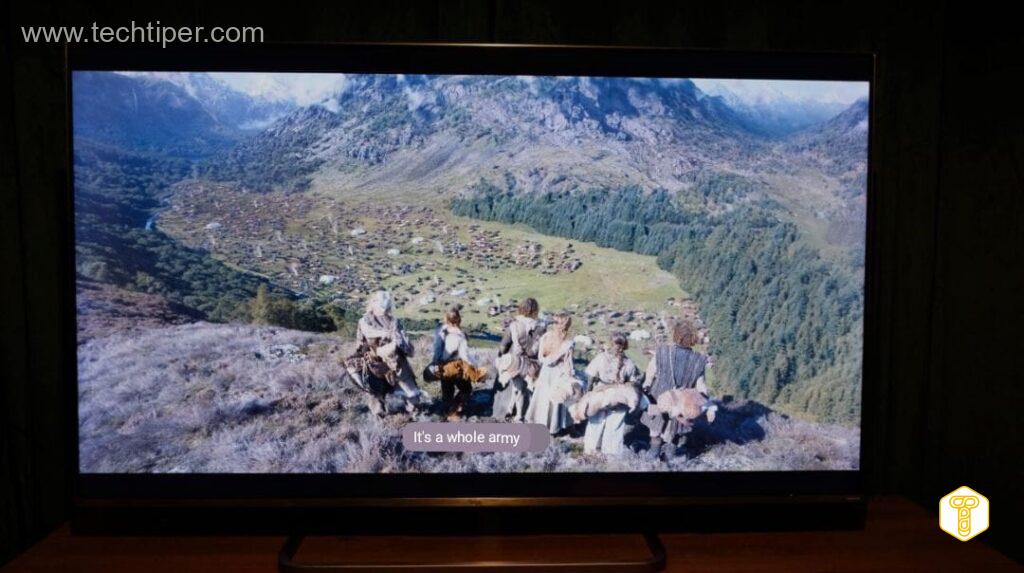 I am not one of the most avid players myself, and when I play, I play quieter games or racing games, so I decided to run DiRT Rally 2.0. I must admit that I had a great time and I didn't feel the slightest discomfort during the game.
The reviewed TV also worked well for motorsports.
Movies, which could have been a bit better
The "Movie" setting is nice, but you can see that it was not the main goal of the manufacturer when creating the TCL C728 TV. They clearly focused more on the players, but it's understandable. It is impossible to satisfy everyone in this budget. For this, it is better to look at the LG OLED C1 TV reviews , where the price is fully adequate to the possibilities.
The colors presented by the hero of the review are a bit unsaturated. They look okay, but nothing else. This is especially noticeable in greens and roses, which is all vegetation, and often in skin colors, especially in older American series that were filmed under different standards, making them more reddish-pink.
Blacks and contrast are decent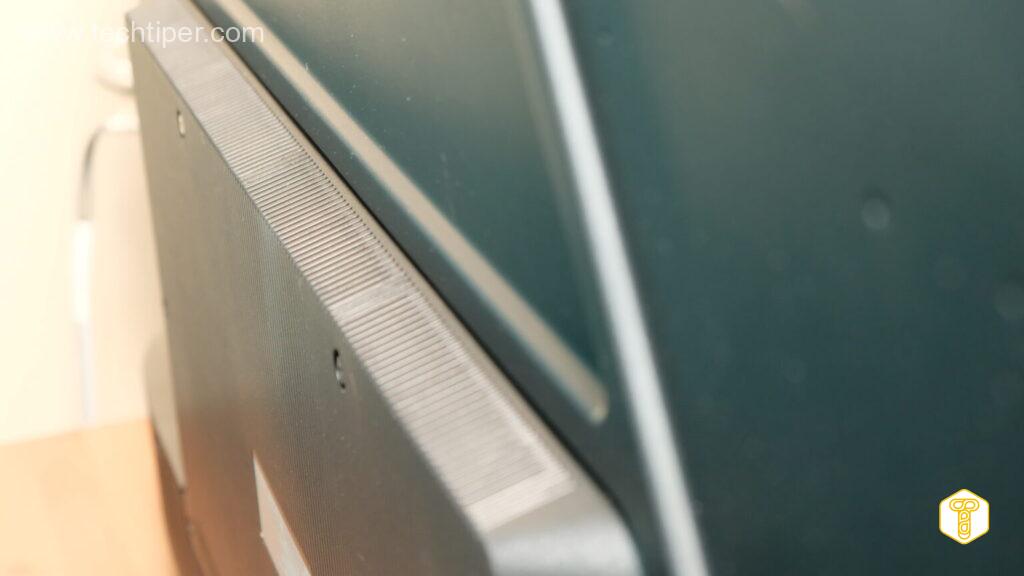 Due to the use of the VA matrix, we are dealing with a decent contrast in this price range. With options such as "Black extension" on, we may encounter losing individual details in the darkest parts of the image, although after turning off this mode, the image may seem a bit dull.
Mainly, however, when watching materials in SDR or HDR10, but then the option called " Dynamic Tone Mapping " comes into play, which is very well known to many cinema fans who often put tens of thousands of zlotys into home installations. It allows you to slightly modify the SDR quality materials, bringing them closer to movies in Dolby Vision or in HDR10 +.
The grays are slightly yellowish
TCL C728 has a slight problem with grays that are slightly yellowish. This is the opposite of the Hisense E76GQ , which I recently reviewed. However, I prefer to make a mistake one way over the other. The difference, however, can be colossal if we switch from a cheap, older TV that was set in dynamic or sports mode, which are always heavily bluish.
The HDR effect is quite subtle
But it is once again rescued by the dynamic tone mapping available on the reviewed TCL C728 TV. Bright points can blend into just white , but when the DTM function is turned on, this situation is significantly reduced. However, it is worth noting that the image may seem a bit too dark then. Therefore, I do not recommend using this option in a brighter room.
Measurement
As you can see in the HCFR screenshots, it's not perfect. But it is also not tragic. The display error around 4 is rather visible to the experienced eye, so people switching from cheaper TVs that were set up anyway will be quite a shock.
Onkyo's speakers are pretty cool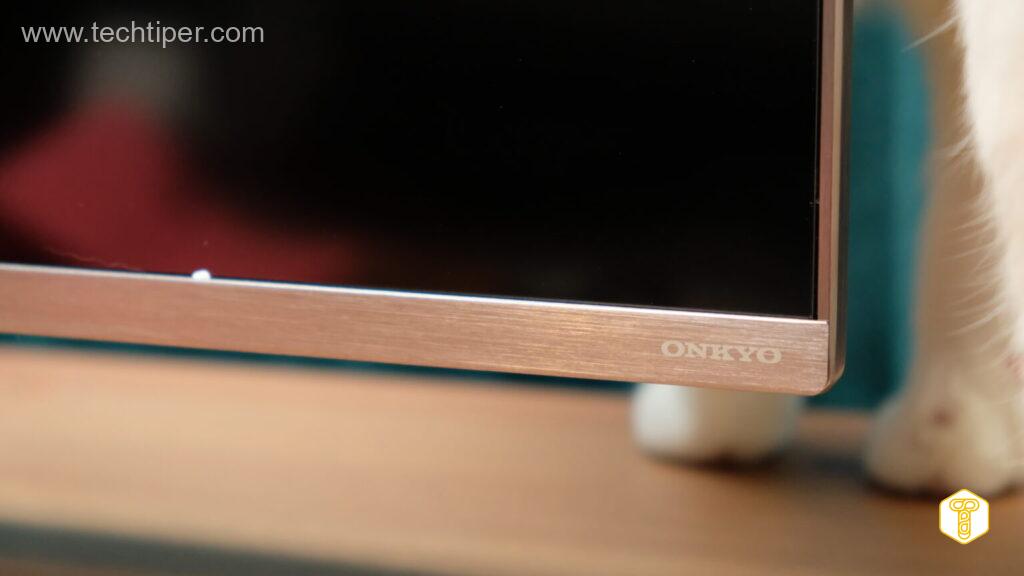 And that's quite an interesting thing, because Onkyo filed for bankruptcy some time ago . Obviously, long after the TV's launch and the relevant sections have been sold off, so it's likely that the Onkyo brand will continue to appear on all sorts of products.
But let's move on to the sound quality itself, because here it is very reasonable for this price range. Built-in speakers with a total power of 20 W are perfect for the vast majority of situations. Drama series, crime novels, sports or breakfast TV are fully understandable and there are no reasons to turn on subtitles.
However, it is not always that wonderful
There were only two occasions when I had to strain my hearing a bit more. The first one is a war movie where the soldiers shouted to each other during the fire, so a very tough scene. The second situation is a bit more popular – whispering. It was hard for me to understand the two figures whispering to each other, and in the background I heard the noise of the city. Nevertheless, the overall speakers are really fine and for simple series or adventure games, the soundbar will be a nice addition rather than a sad necessity.
Which rooms is the TCL C728 suitable for?
The reviewed TV is not very bright. About 330 cd / m 2 in HDR is definitely not enough for very bright, sunny rooms . It will be perfect for movie nights, or, of course, to play on the console. However, if we plan to use the TV during the day, in a room with large windows, we may have slight problems seeing everything on the screen.
TCL C728 review – summary
In conclusion, the TCL C728 is an excellent television option that will be suitable for a variety of homes. It offers a great value for its price, as it is difficult to find a screen that offers a 120 Hz refresh rate, good sound quality, a smooth system, and a decent panel for under $1100. Additionally, the inclusion of two remote controls, which are not a standard feature at any price point, makes it an even more attractive choice.
Overall, it is a very good family TV that will work well in a multi-generational home.
About Post Author