Rollerdrome review for PS5
Summary
Rollerdrome on PS5 is a very interesting combination of a shooter and an arcade game. Incredible atmosphere and graphics that give a breath of freshness in the genre, although it may not be anything new. It's hard to detach from production because you still want to be better.
Benefits
An unconventional approach to the shooter
The gameplay is addictive
The graphics and the atmosphere of the game itself
Disadvantages
The need to complete challenges that should be optional
He can give a hard time, but this can also be classified as a plus
Rollerdrome is a new game for PlayStation and PC that includes everything you can expect from an entertainment-oriented production. Fast action, an interesting way of fighting and, above all, a unique approach to graphics and the gameplay itself. And although we have an interesting plot here, this one goes into the background a bit, which is not a disadvantage of Rollerdrome. Feel free to review the production, which will do you a lot of good.
Rollerdrome review for PS5 – roller skates, guns and a comic book setting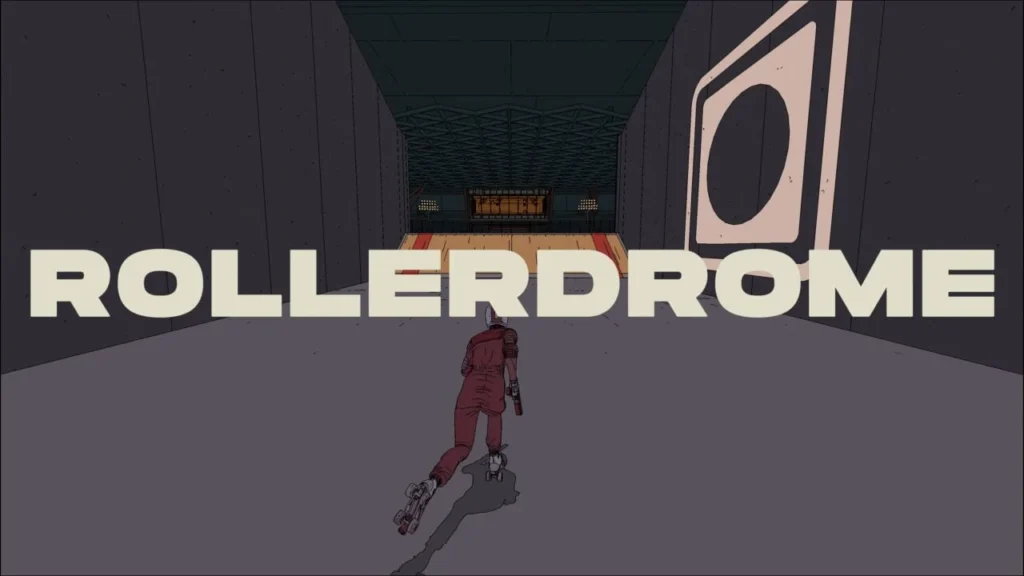 I admitted that I was a little wary at first Rollerdrome. Mainly for one reason – I was afraid that the game would be so monotonous that I would give up raining after a few tries and forget about the title. Meanwhile, I was really very pleasantly surprised by what it created Private Division and Roll7.
I could expect something good, because the studio's achievements include, among others series of games OlliOlliso they are well acquainted with the subject of competitive skateboarding. And although in Rollerdrome we have roller skates, not a skateboard, the experience of the creators in the subject of competitive riding can be seen at every possible step. Okay, but what is the Rollerdrome about? This is the description of the production and I think that it is absolutely sufficient when it comes to the plot summary itself.
Rollerdrome is a third-person shooter that intertwines dynamic combat with fluid motion, providing one-of-a-kind fun. Take down enemies in style in brutal and epic combat where kills keep you healthy and tricks and grinds replenish your ammo in this heart-pounding shooter. The year is 2030. In a world ruled by corporations; where the boundaries between reality and spectacle blur, the public is fed by the violence and excesses of a bloody new sport – Rollerdrome. Can you claim the Rollerdrome Championship and discover the true intentions of the Mattherhorn Corporation?

Rollerdrome – description from Steam
Rollerdrome has an interesting storyline that you can explore on your own, but you can also focus on the gameplay itself. This one is the best part of this whole story and once we get to the rhythm, it turns out that it will be difficult to break away from the game.
Roller skating to the rhythm of flickering balls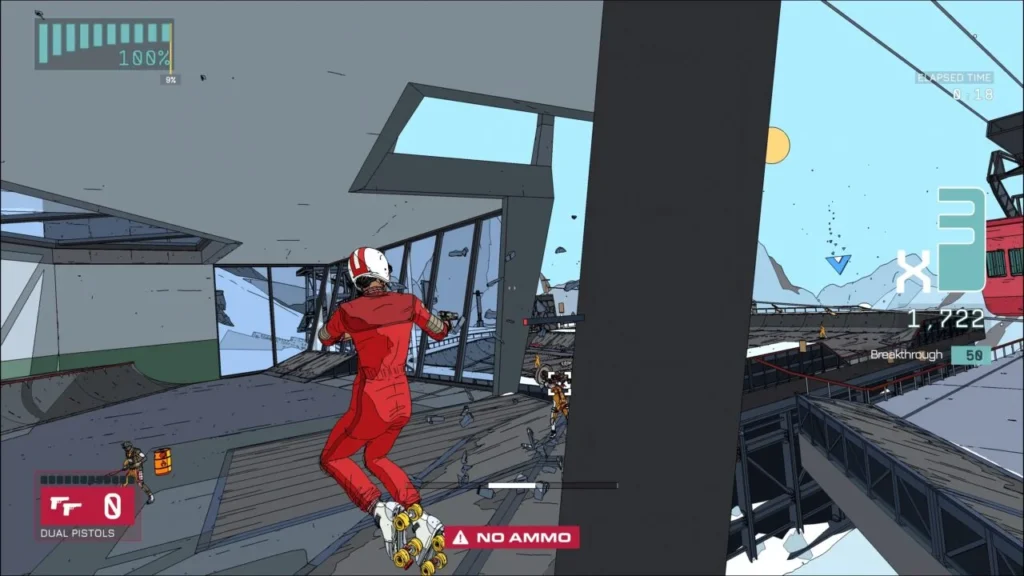 I personally associated the production with the film The Running Man in 1987, where Arnold Schwarzenegger had to experience an extremely brutal game show. Everything to the joy of the crowd. This is obviously a rather distant association with Rollerdrome, but it is also not without sense.
Here, too, we try to survive by taking part in a strange tournament, and the whole environment is a mix of science-fiction with the spirit of the eighties. This is mainly reflected in a very interesting musical setting, and of course the graphic one. The first association is Borderlands and comics, but this is of course a plus.
Anyway, it is difficult to see a large number of disadvantages in the production, because it simply offers something that I missed – clean and uncomplicated entertainment. Maybe a bit frustrating in places, but more on that in a moment.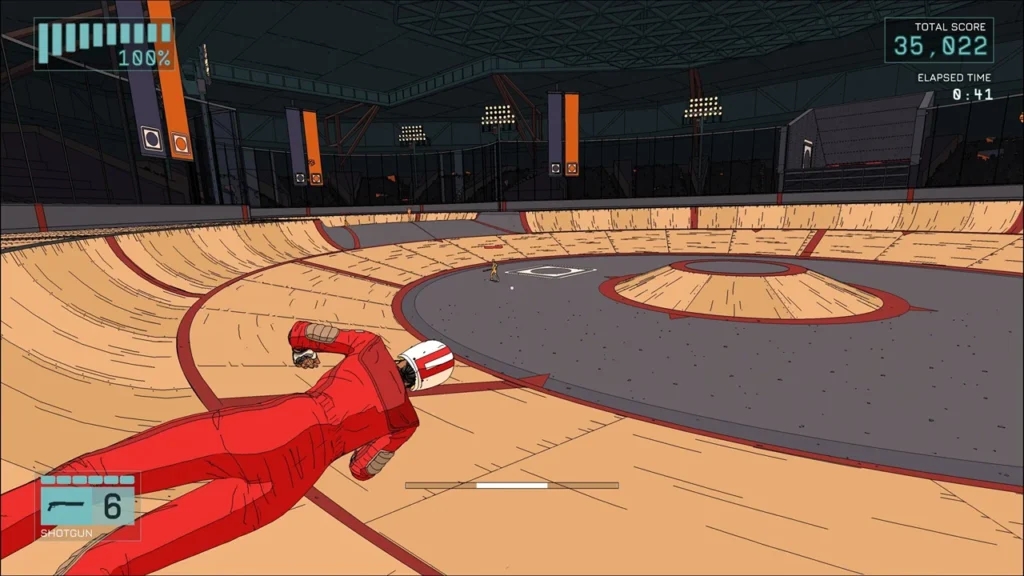 The rules are simple – you enter the arena and you have to survive the clash with the enemies. The distinguishing feature here is that we move on roller skates, and we have guns in our hands. The game guides you through a tutorial that will allow you to learn the basic tricks that are necessary to make anything at all.
For the right tricks, we get ammunition for our weapons or additional points that will allow us to jump higher in the ranking of players. The first stages of the game are a warm-up before what awaits us next. When we get a little bit of practice, there are new and stronger opponents, and there are more and more of them in the arena. Let's add to this that the arenas in which we will fight are not typical skate parks.
There are also those that require mindfulness from us, because when we fall outside of their territory, we lose some life going back to the fight. In order to regain valuable life points, you need to eliminate opponents, and in the heat of battle it is sometimes not an easy task. Especially when we are being targeted by a sniper, someone wants to hit us with a stick, and we have four target missiles behind our backs. And yes, we are still on roller skates and there is not even a moment to rest because we have to be on the move all the time. All the time.
Read also: Black PlayStation 5 – what do matte panels look like?
Monotonous people say no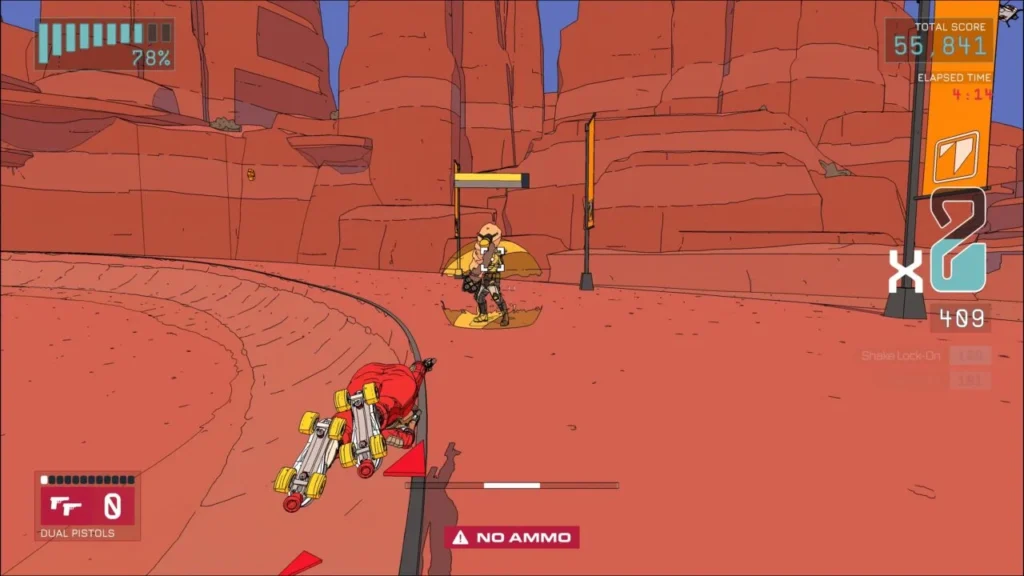 Rollerdrome is not a game that can be called monotonous. It is difficult to catch even a moment of rest here, and when we finally manage to overcome some more difficult arena, the satisfaction is really great. Over time, we learn new tricks that we will use to gain additional points or simply to eliminate opponents better.
There will also be new weapons, so the further you go, the more sweethearts we have at hand, including, for example, a grenade launcher. Rollerdrome also focuses on the effects of our actions. Before each game, we get a set of challenges that are worth performing, such as shooting an opponent in a special way, collecting all tokens or obtaining a large number of points. And here it is, in a way, a necessity if we want to move on.
Read Also: Early review of Diablo Immortal – Impressions from a return to hell
Even if we pass the required arenas, we will not go any further in the tournament, without a specific number of challenges completed. This forces us to go back to the individual boards, which may irritate those who want to reach the final as soon as possible. However, it has its advantages, because it allows you to better master the technique of driving and fighting, but not everyone likes it.
At the same time, you don't have to win a match for the challenge to pass, but still having to return to it can be frustrating. Less experienced players may, after some time, bounce off the game, which will not reward them adequately.
Rollerdrome review for PS5 – is it worth playing?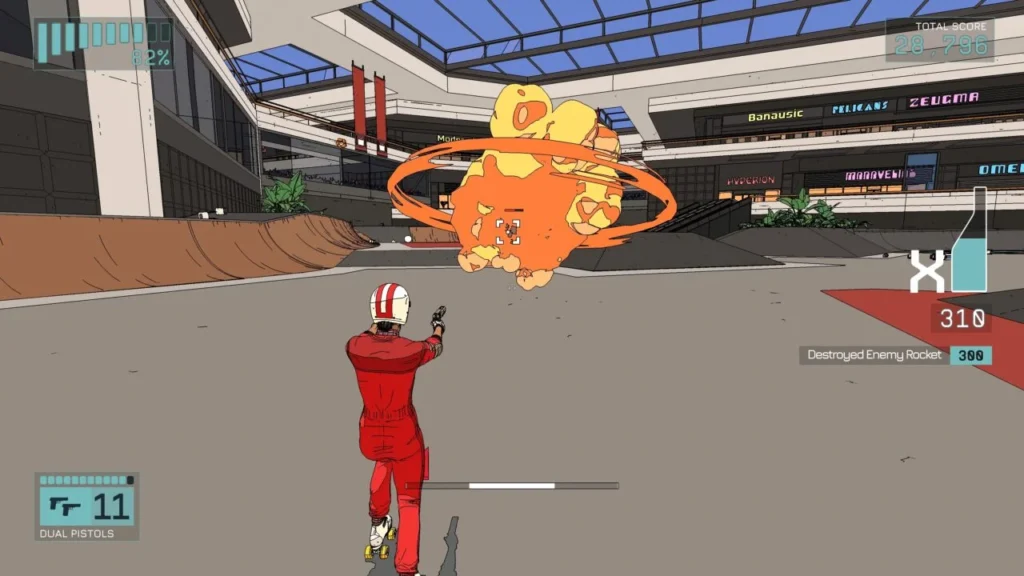 Version Rollerdrome for PS5 is a well-tailored entertainment that can engage, although it requires quite a lot from players. In addition, there is also a very interesting graphic design, but most of all Rollerdrome is simply pure and unlimited fun of the game.
Probably not everyone will like this title to the same extent as me, but I am convinced that the title will appeal to fans of shooters and games from the Tony Hawk's series. It may be a strange combination, but in this case it worked perfectly. The title is available on PlayStation 4, PlayStation 5 and on PC.
About Post Author