Bluetooth codec are an integral part of any audio device with Bluetooth connectivity. There are a lot of them to choose from , for example: SBC, AAC, AptX, AptX LL, AptX HD, AptX Adaptive, LDAC and HWA. Each of them has its own application, but not every device will handle all of them.
Wait a minute, what is a Bluetooth codec and what is it?
Wireless and wired devices must communicate with each other properly. In the case of wireless audio transmission, the audio codecs are responsible for this. They are a kind of translator and set the standards of the transmitted signal. Of course, both devices, both the transmitter (e.g. telephone) and receiver (e.g. headphones) must support the same codec.
We are unable to force the LDAC codec on headphones that only support SBC. The main difference between codecs is bitrate, which is the speed of data flow. However, this is not the only factor that affects the sound, as it is also influenced by the compression algorithms.
What is bitrate? Bitrate is the speed of data transfer, so the more the better. Comparing SBC to LDAC is like USB 2.0 and USB 3.0. Sometimes, however, the files are so small that AptX HD is enough for us, and LDAC will only drain the battery faster. In the following paragraphs, I will explain to you which Bluetooth codec may be the best for you, and also list the basic advantages and disadvantages of given solutions.
SBC – the most basic Bluetooth codec
The Bluetooth SBC codec is the most popular way to transmit audio. We can find it in every phone with Android and iOS, as well as in every wireless device, including the vast majority of TWS (True Wireless) headphones. 
This is by far the worst Bluetooth codec, capable of handling bitrates up to 328 kbps . This may seem like quite a lot, especially if premium Spotify is broadcasting up to 320 kbps. However, the way the signal is compressed significantly lowers the final sound quality and often has a long delay . In the case of poor audio headphones, it can be up to 400 ms, which is almost 1/2 second! Such a delay is clearly noticeable in movies or computer games, but it does not interfere with listening to music. Due to implementation dependency, try to read about it carefully in the reviews of the hardware you want to decide on.
AAC – Apple's favorite Bluetooth codec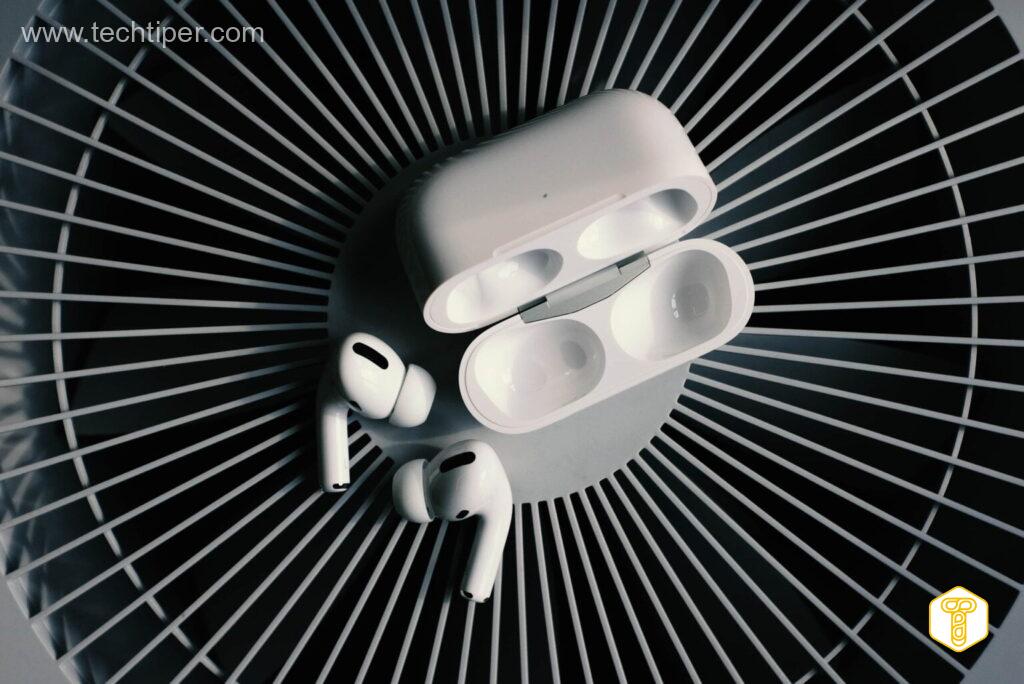 AAC is Apple's Bluetooth codec. This is the only option outside of SBC for Apple phone users. It offers a lower bitrate than SBC, from 256 kbps to 320 kbps, which depends on the end device. Even so, the sound quality is ultimately better - thanks to a different type of compression that Apple has used. 
Sound has more life and is simply more pleasant to the ear, even the untrained ear. In addition, this Bluetooth codec provides much lower latency when properly implemented. According to the specifications, it is about 60 ms, which will not make much difference with most of the movies. In the case of games, it is already a poor value, because it can delay our reaction by up to 1/4 second. As you know, reaction time is one of the most important things in online gaming, and nobody likes to die because of things beyond their control.
AptX – Qualcomm's (almost) technology

The AptX codec combined with Bluetooth technology was used as early as 2009. It had a bitrate of 1/4 CD, or 352 kbps. Despite its age, it is still one of the most important Bluetooth codecs. We find it in audio equipment to this day, it is in, for example, Teufel Real Blue NC . 
Despite the theoretically poor bitrate, the compression system is very good. Thanks to this, the sound obtained is very dynamic and precise. However, the most important thing for this codec was the purchase of the rights to it by Qualcomm in 2015. This made it supported by the company's Bluetooth processors and adapters. The most important issue in this technology is the existence of the AptX LL, or low-latency codec . This is for the momentthe best option for watching movies or playing computer games . The delay with a good signal is absolutely imperceptible, despite the fact that the manufacturer declares it at the level of 40 ms . It may actually be lower .

AptX HD, in turn, allows for a higher bitrate of 576 kbps . It also supports a 24-bit signal , which is important when listening to songs in Master quality on the Tidal website , because these songs are basically in 24 bit / 48 kHz quality. In addition, the latest AptX Adaptive codec provides bitrates from 279 kbps to 420 kbps and can reduce the delay itself depending on the headphones used and what we listen to. It is additionally backwards compatible with older versions – AptX and AptX HD. Unfortunately, the AptX series Bluetooth codecs are not available on phones with Mediatek, HiSilicon or Samsung CPUs.
LDAC – Sony did a great job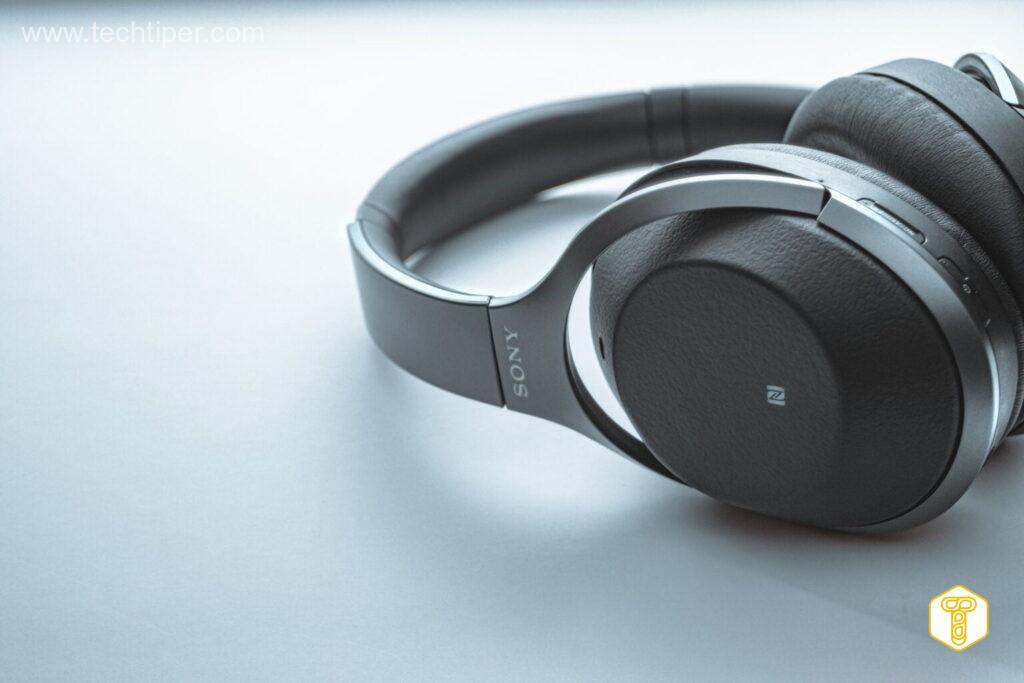 LDAC is a Bluetooth codec that is one of the best available on the market. The maximum bitrate is as much as 990 kbps , which is a quality similar to dense CDs and often exceeds Tidal 's requirements in Hi-Fi and Master quality .
The highest available sampling rate and file resolution that the Sony Bluetooth codec can handle is 32 bits and 96 kHz . This makes it also suitable for very high quality files from Apple Music , which is currently a pioneer in terms of quality. Additionally, thanks to Sony's cooperation with Google, this codec is available in every phonethat works on android 8! The delay is also small and watching movies is a lot of fun.
Unfortunately, the codec is not completely perfect. Very few TWS headphones support it. We find it mainly in high-end full-size headphones or digital-to-analog converters with Bluetooth functionality. Additionally, when the signal quality is lower, the quality drops to 330 kbps or 660 kpbs . However, it is often possible to force the highest bitrate from the phone settings. This may result in the loss of stability in situations where the phone is a few meters from the headphones or when moving, for example, on an electric scooter.
LHDC, or LDAC from Huaweia
In 2018, Huawei introduced the LHDC codec, also called HWA by some. It worked on all devices with EMUI 9.0, and from Android 10 , any manufacturer can use it. It works very much like the LDAC codec, but is even less popular. It is used by manufacturers such as Hifiman .
HWA was also created in cooperation with this company. As with LDAC, we have bitrate gradation, but in this case it is 400, 560 or 900 kbps . The latency is very similar to the LDAC level, which is about 30 ms . Sampling is also slightly worse, because the maximum resolution is 24 bits and 96 kHz. However, most Bluetooth headphones have DACs that are too weak to tell the difference easily, so I wouldn't care. I admit that, based on my experience, the stability of the LHDC codec is better than when using LDAC.
Okay, but which Bluetooth codec is best for me?
Let me be guided by a simple table, where the greater number of dots means better results. The maximum is three dots. In the case of one dot, I do not recommend using the given codec, and with two, you can, but it is not a perfect solution. But with three it is even advisable.
| | | | | |
| --- | --- | --- | --- | --- |
| Codec | Spotify | Tidal | Apple Music | Movies / games |
| SBC | ••• | • | • | • |
| AAC | ••• | • | • | • / •• |
| AptX | ••• | •• | • | • |
| AptX LL | •• | • | • | ••• |
| AptX HD | ••• | •• | •• | •• |
| AptX Adaptive | ••• | •• | •• | •• |
| LDAC | ••• | ••• | ••• | ••• |
| LHDC | ••• | ••• | ••• | ••• |
About Post Author