People looking for a communication device for an elderly person face a difficult choice. You have to decide which phone for seniors to choose. Before we even start considering specific models, we need to determine whether we are looking for a classic phone or a smartphone. Which option will be better?
Which phone for a senior should you choose? Advantages and disadvantages of two types of devices
When we think of a phone for an elderly person, we usually think of a classic phone with a physical keypad. Such equipment may be easier to use for a senior who has certainly used many devices with buttons in his life, so he should be able to get used to this type of phone as well. 
A classic phone usually works longer on a single charge than a smartphone , in many cases it will also withstand possible falls, and it is cheaper. In addition, it is difficult to mix something up without delving into the settings for a long time.
Read Also: How to prepare a smartphone for a senior? Step by step guide
The disadvantage of classic telephones are their limited capabilities – often you cannot even use the Internet on them (or it is very difficult), but for many seniors this will not be a problem. It can be worse with the size and resolution of the display . The screens on classic phones are quite small and it may be difficult for an elderly person to read some content.
The smartphone will allow seniors to read more comfortably, for example, simple content, such as text messages. All because of the size and resolution of the screen. However, the problem may be the operation of the display . For a decades-old man who has never had contact with touch panels, getting used to the lack of buttons and navigating with gestures and screen movements may be a bit of a problem. 
An older person may also feel confused and overwhelmed by an excess of icons and messages. Being able to take a good quality photo or schedule something on a calendar will be useful, but many other options will not. However, this problem can be solved, which will be discussed in a moment.
When is it better to choose a smartphone and when is it better to choose a classic phone?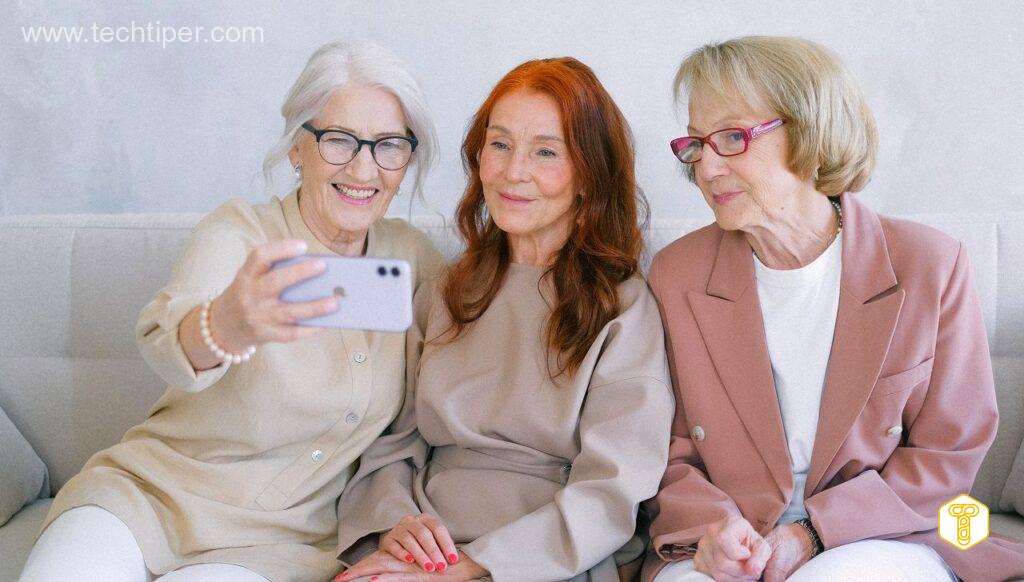 A smartphone can be a good choice for a senior who is not afraid of technology and is willing to learn how to use them. Such a device will be useful for older people who want to use the phone for something more than just for calling (e.g. sometimes taking a nice picture or using eRecepta in a pharmacy). 
It is best if the future smartphone user has already had any experience with touch panels and electronics in the form of a computer or tablet, and the applications will not be something completely new for him.
After the purchase, the guide on how to prepare a smartphone for a senior may be helpful . It explains what to do to make the device best suited to the needs of an elderly person . In the text you will also find our proposals for launchers with an uncomplicated interface and advice on how to activate the so-called simple mode on an Android smartphone.
A classic telephone will probably be a better choice for older people who are less comfortable with modern devices and use the mobile only for the simplest activities, such as making calls . However, it is good that the future user should not have major problems with eyesight, because the screens in classic phones are not too large. 
If you have already decided to choose such a device, we encourage you to read our list, from which you will find out which classic phone to choose in 2022 .
What features should a good phone for seniors have?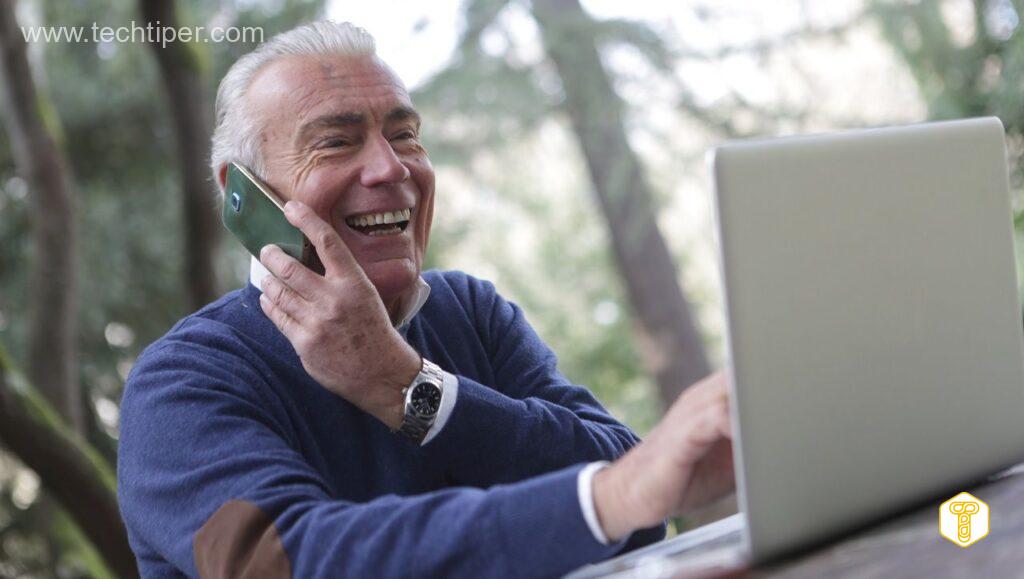 If you have opted for a classic phone, try to choose a model that will have as large as possible buttons marked with numbers and letters of the appropriate size. This will certainly improve the comfort of using the device by an elderly person. The backlight of the buttons will also be useful.
 The display, as we have already mentioned, will probably not be too big, but let's try to find a model with a screen on which you can read the content without any major obstacles . The microphone and the loudspeaker are undoubtedly the essential elements. 
Let's also take a look at the menu, whether it is simple and intuitive. Depending on the needs of the future user, we can also verify whether the chosen phone has, for example, a radio or a flashlight.
In the case of smartphones, let's make sure that the specific model will not be too large for the future user. We can also check whether the device offers the aforementioned simple mode and appropriate adjustment of, for example, the size of fonts. 
Let's also remember about a solid battery . An elderly person, who has used a classic cell phone or even a landline until now, may find it difficult to get used to the daily charging of the phone.
What should you do before buying?
Although in this guide we have discussed many potential scenarios and needs related to the use of the telephone by an elderly person, each senior may have their own individual preferences. So it's worth going to the store with your parents, grandmother or grandfather, to see for themselves whether a specific model suits them , whether they can see everything on its screen, or the shape is not too large. 
If the senior has never had contact with smartphones, it is a good idea to lend him his own device for a while after turning on the simplified mode on it. Let him judge for himself whether he is comfortable using the touch panel.
About Post Author