After launching a new WordPress site, one of the first things you probably want to do, and even should, integrate with Google analytical tools, such as Google Analytics or Google Search Console, as well as Google AdWords or Google AdSense advertising. WordPress provides access to a simple, but sufficient for basic plugin operation, Site Kit. It allows you to quickly integrate Google services with your WordPress website.
Google Site Kit – basic information
With the Google Site plugin, you can connect all webmaster services offered by Google tools to your WordPress site. You will also be able to track some data directly in the WordPress Panel, e.g. Google Analytics or Google Search Console.
Site Kit is a plugin that allows you to connect your WordPress site with 6 of the most important tools from Google. Belong to them:
Google Search Console, thanks to which you can monitor website traffic and the indexing status of URP addresses, or the efficiency and effectiveness of searches,
Google Analytics, providing access to a huge amount of analytical data about users and website traffic,
Google AdSense will allow you to speed up the monetization process on your website, thanks to an easy platform for inserting ads,
PageSpeed ​​statistics will allow you to return your site performance test score and get some suggestions for improving it in the future,
Tag Manager allows you to add and manage tracking pixels,
Optimize allows you to conduct A / B tests and integrates with Google Analytics.
One plug that allows many possibilities. It should be remembered that most of the most important functions and data displayed on the screen are available immediately after logging into the panel of a specific Google service. Also, each of the above-mentioned integration, has many optional plugins that the user can use at any time by installing them in WordPress and extending the scope of the configuration.
If you are a novice user, you will certainly appreciate the simplicity of integration and easy access to the most important Google tools that, from the very beginning, can provide you with a lot of valuable information about the condition of the website and set the direction for its further development.
Read Also: What is Google Fonts? Use and find the best fonts
Launch and first configuration of Google Site Kit
Like all other plugins, so too will Google Site Kit install from the WordPress plugin library. In the next steps, simply login to your Google account, or create one if you haven't already, and allow the plugin to integrate with Google services.
Log in to the WordPress admin panel.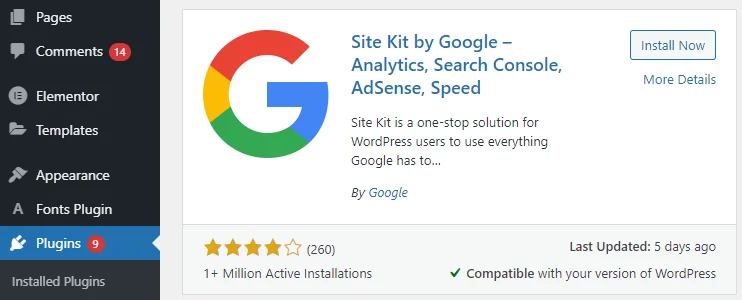 Go to plugin configuration.

The first configuration provides access to the Google Search Console tool.
Start setup, you will be prompted to log into your Google account and grant access.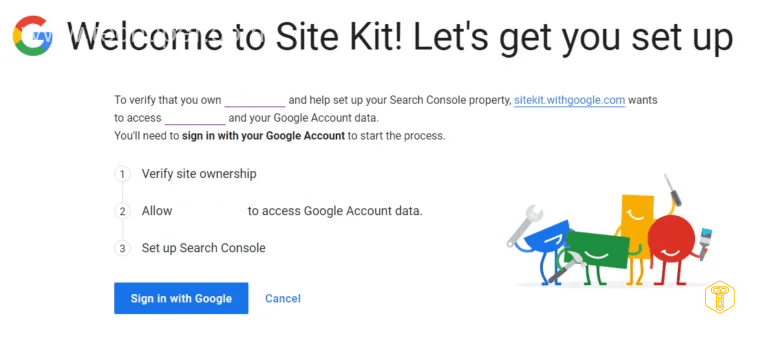 In the next step, the plugin will ask for consent to access certain data, it is necessary to agree to the integration with a Google account.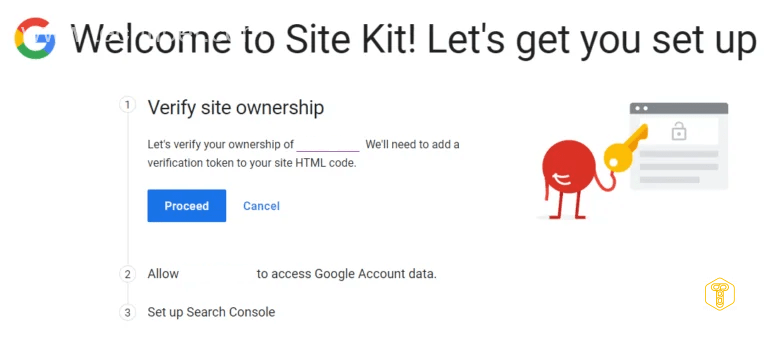 The WordPress site has been integrated with the first Google tool. You can go to plugin settings by adding more tools.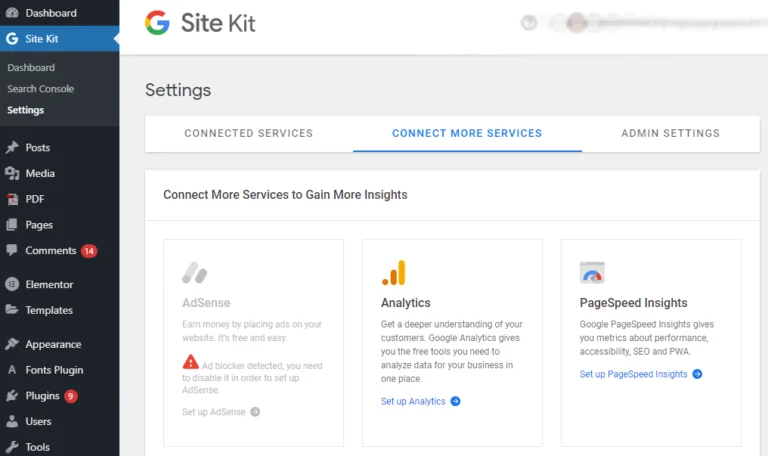 After completing the configuration, information about the website can be found directly in Google analytical tools, after logging in to the website. The Google Site Kit also provides some information directly from the WordPress dashboard.
About Post Author