Microsoft seems to be looking for new ways to earn revenue in its latest version of Operating System. Now thanks to reports from some users, it has been revealed that the company is experimenting with including ads within Windows 11 File Explorer .
According to Florian Beaubois , in the latest test build of Windows, a small banner was discovered at the top of Explorer with a message "inviting" users to use Microsoft Editor .
At the moment it was not for everyone
According to The Verge , Microsoft confirmed that it is indeed an experimental banner , but at the moment " it was not intended to be displayed for users " and was disabled.
Although the intention was not to release this function in the public test channel, it is evident that the company can include it within the operating system , and from the form of the statement, it is not ruled out that this type of advertisement may appear in the future.
This would not be the first time that some type of advertising appears within the Operating System, and not even within the Explorer. Already in 2017 in Windows 10 an advertisement was displayed that promoted OneDrive subscriptions.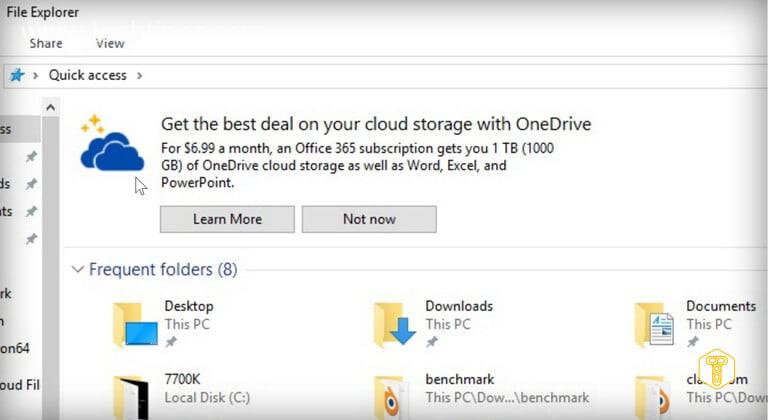 In addition, the lock screen also included some paid ads and at the time even promoted applications appeared in the start menu to "encourage" users to download content from the Store.
Read Also: Google Play Games – Play Android games on your PC
At the moment there is no date or certainty as to whether the ads in File Explorer will reach the final version of Windows 11, as well as the arrival of Tabs in the same browser, a function that was discovered just last week and that there is no possibility either is publicly available.
---