Google yesterday released the next development version of the most popular system in the world, i.e. Android 13 DP2 (Developer Preview 2). New features in this software are constantly being discovered, but we can already see today in which direction Americans are trying to develop the entire platform. 
First of all, Google has focused on larger screens and we are not limited to large smartphones at all. The giant targets more and more complex devices, ranging from tablets to full-fledged desktop modes.
Android 13 DP2 more clearly marks its share on large screens, and therefore also computers
Therefore, let's get straight to the specifics. The first novelty in Android 13 DP2 is the interface adapted to large screens. In this case, it is about laptops and desktops. 
As you can see below, Google is returning to the vision of presenting notifications and settings on the bottom panel , which we could see earlier in, among others, Android 3.0 Honeycomb. 
Read Also: Smartphone charging slowly? Android Auto will run a diagnosis of the USB cable
In the case of Android 13, this access also remains in the classic edition in the upper bar. An additional novelty in this mode comes down to opening applications that immediately end up in floating windows instead of full-screen editions.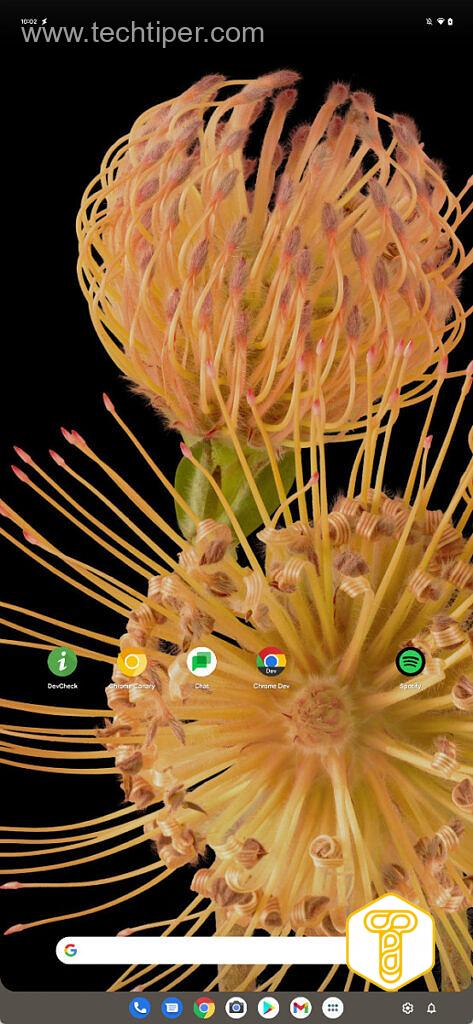 The next point of development already boils down to Android 13 in general and the clipboard, which has clearly been expanded and recognizes the context of the copied elements. 
Again, you can see below that when copying text or an image, the system itself recognizes what it is dealing with and suggests specific actions next to the editing options: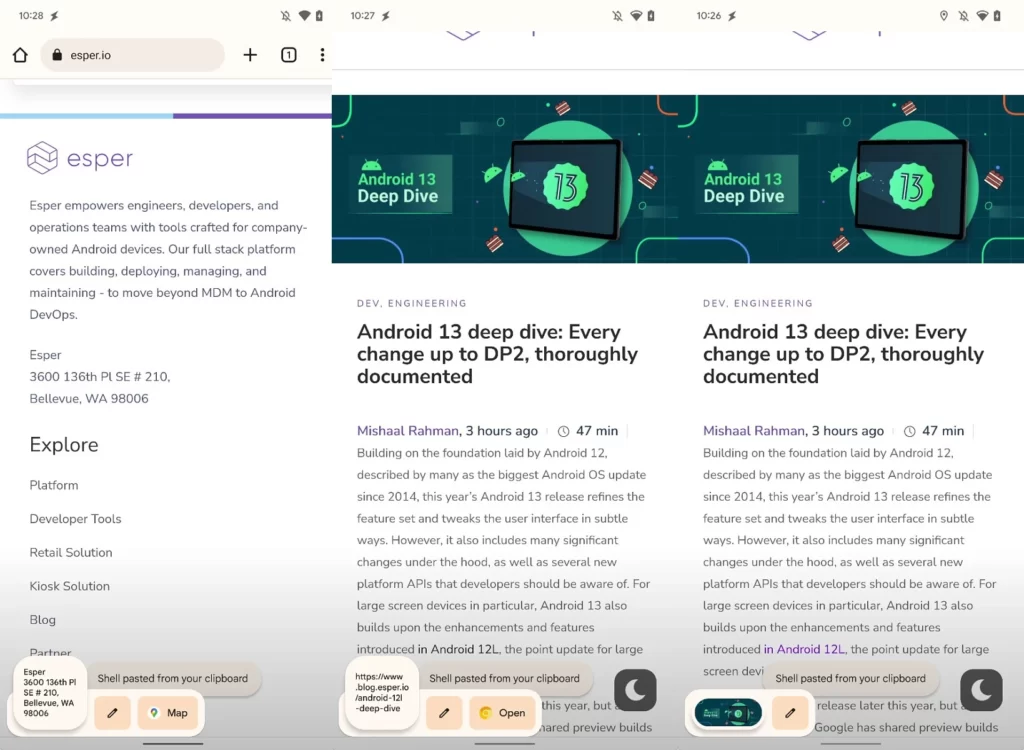 Another detail comes down to the ability to control smart home devices from the level of a locked smartphone. Today, you need to unlock your hardware first to further control other accessories. In the new system, it is possible to grant appropriate permissions and it is the user who chooses what we can access from the level of blocked software.
Read Also: Android 13: a Panlingual functionality and a TARE system in the boxes
Considering that Android 13 was released in February, and today we are talking only about the release of DP2, the changes already promise to be interesting. 
Google is clearly trying to change the functional part of the software, which is a good move compared to previous updates, which mainly focused on elements invisible to the user.
Source: XDA Developers, Esper, Google
---
About Post Author