Slowly charging a smartphone is an extremely annoying problem as you never quite know what is causing it. In the worst case, the problem is damage to the USB controller in the smartphone, so it does not recognize the charger and uses a safe current of 0.5 A at a voltage of 5 V. This effect may be caused by damage to the microUSB / USB-C port. If we are luckier, the charger may have failed. In this case, of course, it should be replaced, or at least avoid trying to repair it yourself. The final culprit may be the USB cable. The factory may not meet the assumptions of many standards, but it can also suffer internal damage during operation – e.g. broken wires in the cables – which cannot be seen from the outside. Fortunately, this is the main cause of these types of problems, and Android Auto can help detect it.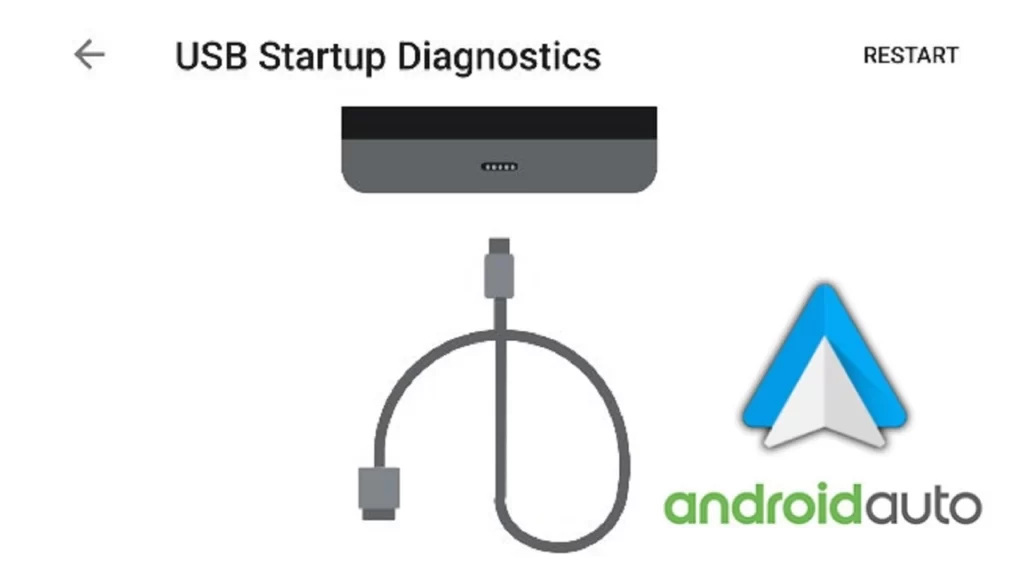 Read Also: Google Play Games – Play Android games on your PC
Android Auto USB cable diagnostics
Android Auto in the latest version marked with the number Android Auto 7.5.121104 introduces a new USB Startup diagnostic tool that informs users about the condition of the USB cable. 
The tool automatically checks that the data transfer between the connected phone and the in-car infotainment system is working properly and notifies the user if any problems are detected. 
Of course, the main purpose of this function is to diagnose problems with a wired connection of the smartphone to the display in the car.
On the Google support site, it is also recommended to use the USB cable that came with your phone. 
Google also suggests that the cable length should not exceed 1m and it should comply with the USB-IF standard. You should also avoid the use of USB hubs, cable adapters, and extension cords. 
Read Also: Android phones: What happens if I charge the phone all night?
The function can be checked by going to the connection help menu in the Android Auto application. It is also worth adding that this option will be introduced gradually. Thus, not all program users will have access to it, even after updating to the latest version. This is, of course, the standard Google novelty procedure designed to eliminate the risk of mass breakdowns and other such problems.
Source: Google, Twitter
---