The Anker Soundcore Life Dot 2 NC TWS headphones offer great sound quality, long battery life, and advanced active noise-cancelling technologies for just 65$. There aren't many things about these wireless earbuds that you can't like. So, lets start Anker Soundcore Life Dot 2 NC Review in Detail.
Anker is a well-known brand with many different products, from portable chargers to cables and audio devices. One of the company's latest offerings is the relatively affordable Soundcore Life Dot 2 NC (aka Life A2 NC) headphones with 11mm drivers and active noise cancellation.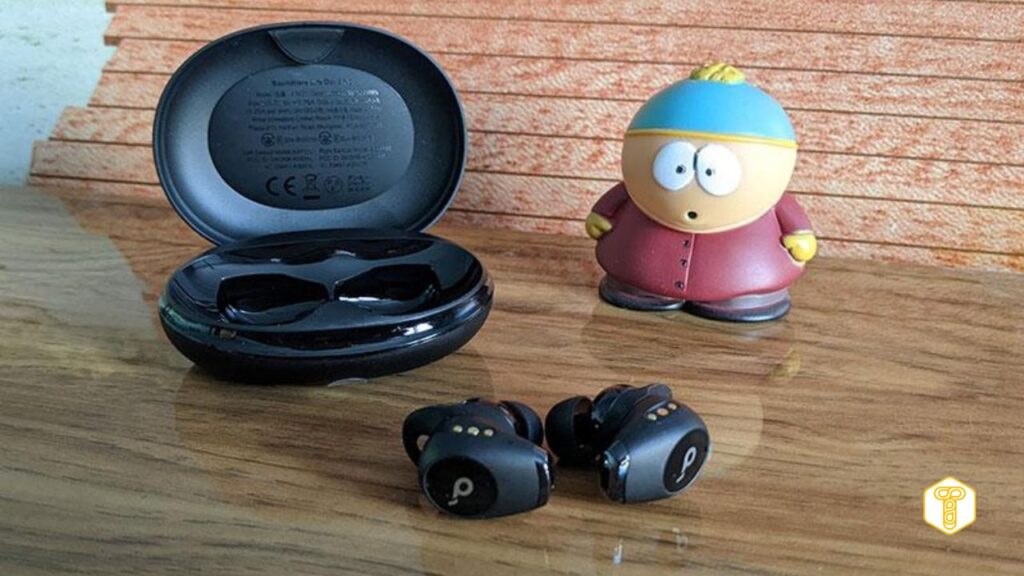 What are these Ankers capable of, and is it worth buying them? After spending two weeks with Life Dot 2 NC, I can safely say that it is worth it. That's why…
READ ALSO: Marshall Motif ANC Review and Price – Wireless TWS Headphones with Style and Noise Canceling
Specifications Anker Soundcore Life Dot 2 NC
| | |
| --- | --- |
| Headphone type | Wireless, in-ear, TWS, closed |
| Emitters | 11 mm dynamic |
| Frequency range | 20 – 20,000 Hz |
| Impedance | 16 ohm |
| Connection | bluetooth 5.0 |
| Communication range | 10 m |
| Audio codecs | AAC, SBC, A2DP |
| Bluetooth profiles | AVRCP1.6, A2DP1.3, HFP1.6, HSP1.2 |
| security | IPX5 |
| Active Noise Cancellation (ANC) | Yes, with transparency mode |
| Microphones | 4 things. |
| Appendix | Soundcore for iOS and Android |
| autonomy | 7 hours earphone, 30 hours charging case |
| fast charging | 10 min. in the case give 1.5 hours of playback, USB-C connector |
| Weight | 6.2 grams earpiece, 56 grams case |
| Price | ₹ 7,978 |
Unpacking and packaging
The Soundcore Life Dot 2 NC comes in a colorful blue and white colored soft cardboard box.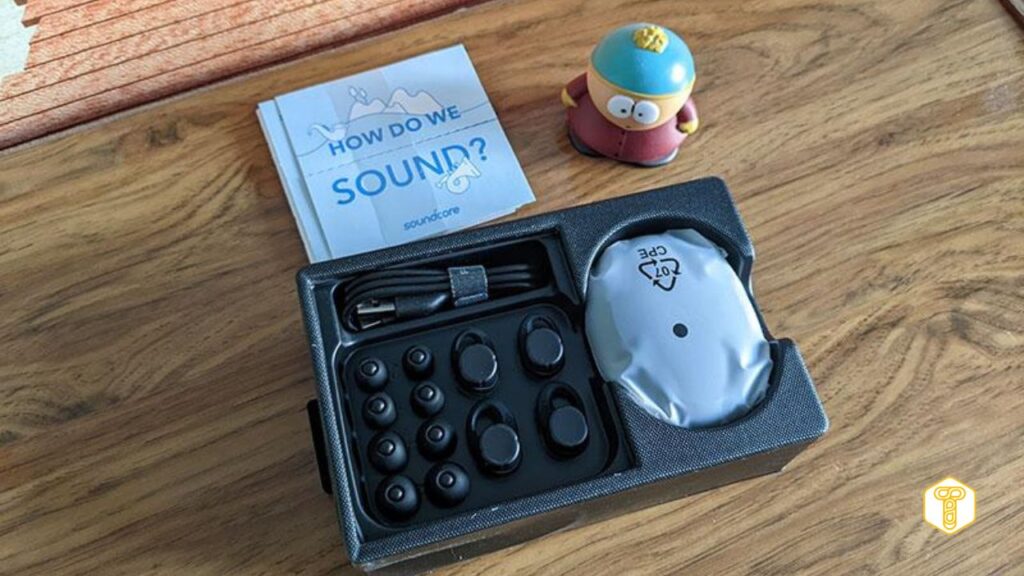 Inside the box we will find:
USB-C charging cable
5 pairs of silicone tips
3 pairs of attachments for fixation
Headphones in charging case
Instruction manual with user manual
Design and Features
The design of Anker Soundcore Life Dot 2 NC is similar to their predecessor Life A1. But due to the bigger battery and other technologies, the new version is slightly wider.
Like its predecessors, the Soundcore Life Dot 2 NC has special tips that provide a better fit in the ear. These wing-shaped elastic bands, like the ear pads, are interchangeable. In addition, the headphones are protected against water and dust according to the IPX5 standard, which makes this Anker model a reliable companion during sports or in the rain.
When not in use, Life Dot 2 NC is stored in a semi-circular plastic charging case. The case does not cause a "wow effect" like some, but does its job well. In addition to the tight-fitting lid, there are LED indicators to keep you informed of the battery's charge status.
The process of extracting and placing the "buds" back into the case can be a bit of a hassle, although it doesn't pose much of a problem. There is a small button on the bottom of the case body used to turn on pairing mode when connected to other sources. And on the back, there is a USB-C port for charging.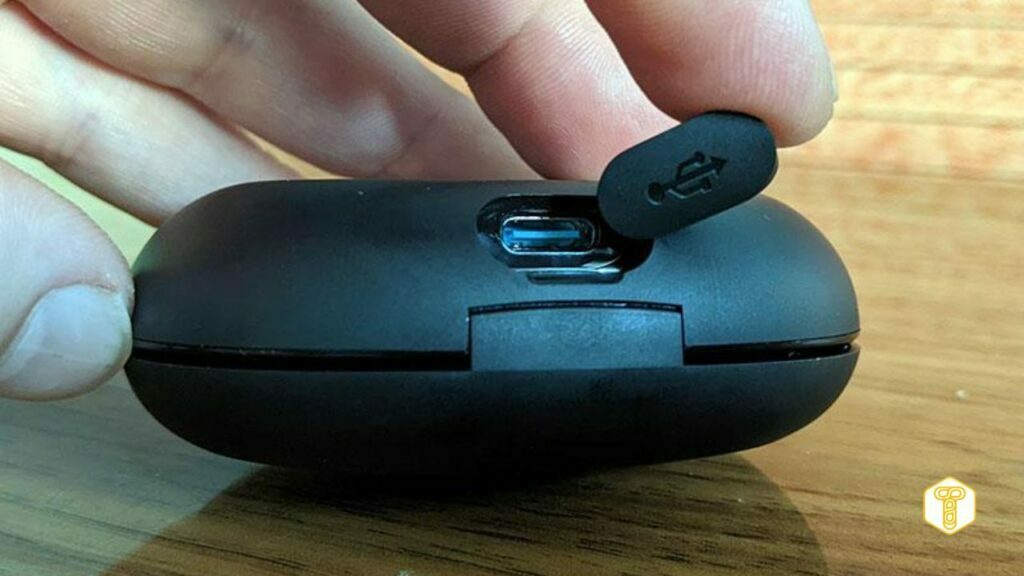 The headphones themselves are made quite well, they look good, but the glossy inserts are easily soiled, and the dimensions here are larger than most TWS earbuds. Either one or the other plastic edge will protrude, but when worn, they do not interfere.
Connection and communication
Connectivity is perhaps the biggest strength of the new Anker Soundcore Life Dot 2 NC.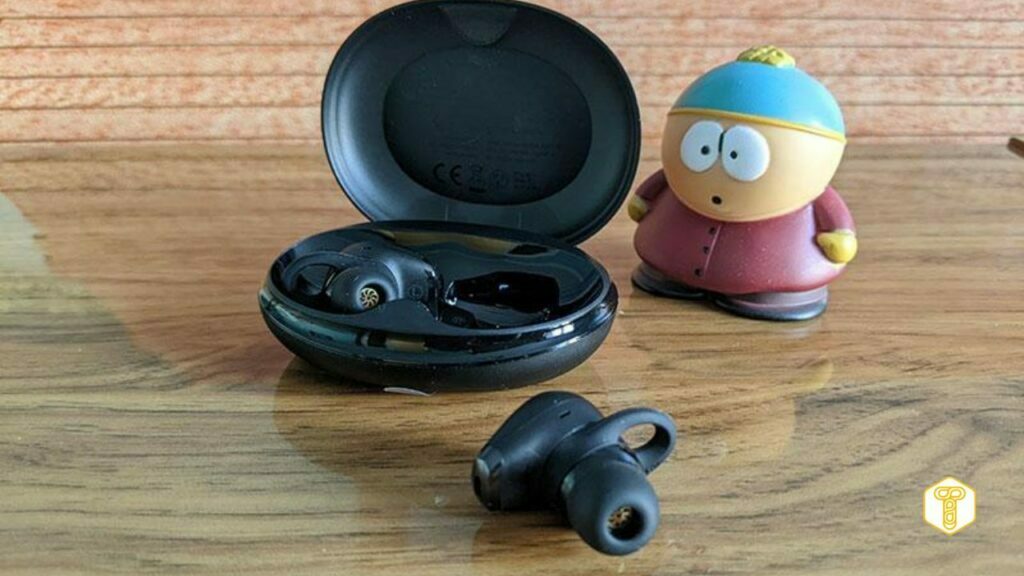 The initial pairing process is simple and intuitive. It is enough to turn on Bluetooth on your smartphone, open the case with headphones and select Soundcore Life Dot 2 NC from the list of devices. The gadget remembers the last connection, so re-pairing will be instant.
If for some reason the Bluetooth connection fails, there is a button on the bottom of the charging case to manually activate the pairing mode.
The communication range is 10 meters, which allowed me to move freely around the apartment without any interruptions. Connections through 2-3 walls are stable and reliable. You can also use the left or right earpiece separately without worrying about connection problems.
The specifications do not indicate multipoint communication technology, so you cannot connect several devices at the same time and switch between them. You won't be able to use the earbuds on their own without the charging case.
The convenience of use
Anker has equipped the Soundcore Life Dot 2 NC with a variety of attachments for optimal fit, durability and comfort at the highest level.
Special elastic bands create a more snug fit, so that the earbuds stay stable in the ear, even with intense head movements. Although the fit is snug, you won't feel unwanted pressure on your ear. I also liked how comfortable and smooth the angled sound port fits into my ear canal.
Inserting Anker earphones for the first time may be unusual, but after a while, you will do everything quickly and correctly. With the correct selection of earbuds and fit, the wing-shaped silicone rubber is pressed tightly against the ear, so the headphones are securely held and do not fall out.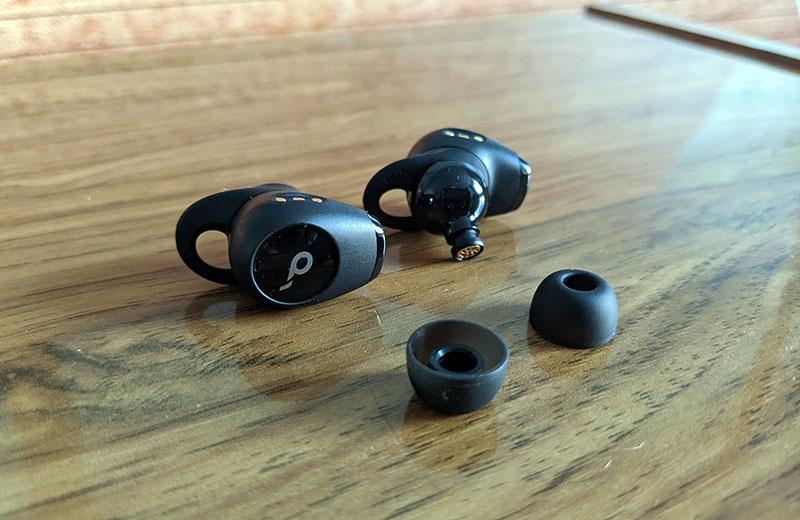 Due to the design features of the Soundcore Life Dot 2 NC, it protrudes slightly, which can be annoying when wearing a headgear, or look ridiculous if you have a small head.
Passive noise cancellation is quite strong, but discomfort can occur in one ear or another after prolonged wear. This is due to the fact that a certain part of the liners protrudes forward and can press.
Even at 6.2 grams, the Life Dot 2 NC feels lighter than most wireless TWS models with ANC or a similar form factor. The Sony WF-1000XM3 and Soundcore Liberty 2 Pro come to mind, at 5.2 grams each, which are both lighter. I wore the test sample for several hours a day, fatigue occurred after 2 hours of continuous use.
READ ALSO: Looking for the best wireless earbuds of 2022 – TOP 15 best ear buds rating
Control and application
Touch control sensors on the Anker Soundcore Life Dot 2 NC Wireless Headphones can trigger various functions.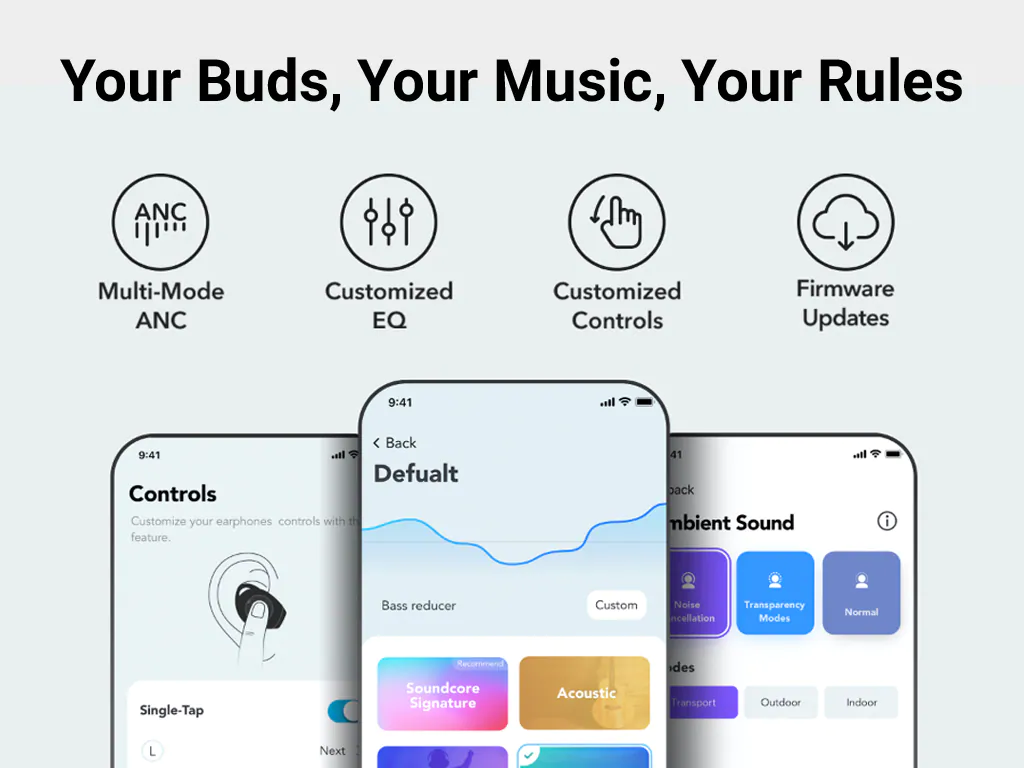 The standard is to double-tap the left earbud to go to the next track, taps on the right will stop the music. Touching and holding for 2 seconds activates ANC mode, including voice confirmation.
There is no in-ear detection option, music playback will not automatically pause when the headphones are removed. At least we get a full suite of controls, including playback, incoming call controls, voice assistant (Siri and Google Assistant), spy mode, and volume.
If you want to change something, like activate the transparent mode or change the volume, you need to install the Soundcore app. In addition, you can use your smartphone to adjust the volume, without setting or activating the corresponding functions in the app.
An equalizer with customizable parameters is available in the application to create your own sound profile. There are 22 ready-made presets designed for specific content and music genres. Most of them are worth a try, especially since the equalizer is disabled by default.
There are also adjustments for ambient sound penetration and control settings, as well as battery level indicators for each earbud. By clicking on the ellipsis in the upper right corner, you will see several additional features, including firmware updates, a switch for touch sounds, and an auto power off setting to put it to sleep when the headphones are inactive.
The Soundcore Life Dot 2 NC app is missing two important features: HearID (sound to taste) and Test Fit Test (test of tips and fit in the ear). It's typical for Anker to reserve HearID for more expensive headphones, but I don't understand why the fit test isn't available here. At the same time, the company supplied the model with numerous pairs of nozzles of different sizes.
Sound quality
The Anker Soundcore Life Dot 2 NC delivers quality sound out of the box that most users will love.
The bass is strong, distinct but not dominant, and can start from quite low levels, although it is not the most accurate. The mids are neatly crafted, containing finer perceptual details in music, voices and instrumental accents that are clear and audible.
The high tones are also well defined and offer some nice details. Sometimes sibilants can seem a bit shrill.
The rest of the sound components from the Soundcore Life Dot 2 NC are at a very good level, they do not interfere with the acoustics even after many hours of playback, they are always clean and clear.
Pure stereo playback can please, transitions from the left ear to the right, or vice versa, are perceived well. Nothing prevents you from enjoying the sound when watching movies, I could not determine the delays, but by ear, they are indistinguishable.
Anyone who expects a big stage using these Anker in-ear headphones will surely be disappointed. Here the center of reproduction is on the head and in the head.
However, for pure music reproduction in everyday life, Life Dot 2 NC is enough. If you like to listen to music loudly, you will probably need to use this model at full volume.
Noise reduction quality
Enabling the ANC function has the most effect on the volume of the Anker Soundcore Life Dot 2 NC.
Outside monotonous or repetitive noises are largely eliminated well. Depending on which sub-function you have activated in the application, the sound picture changes slightly.
Usually in the direction of a slight bass boost, although this does not make the overall quality much worse. When the volume is increased, the function seems to begin to weaken.
The same applies to transparency mode. Basically it works well, thanks to the four built-in microphones. When the volume is kept at low and medium levels, the interlocutor can be heard relatively well, or get rid of a lot of ambient noise. If the volume is turned up by more than half, the penetration mode stops working.
READ ALSO: JBL LIVE PRO + SE REVIEW Meeting New Year with JBL
Microphones and calls
The Anker Soundcore Life Dot 2 NC headphones are quite suitable for phone calls and video conferencing.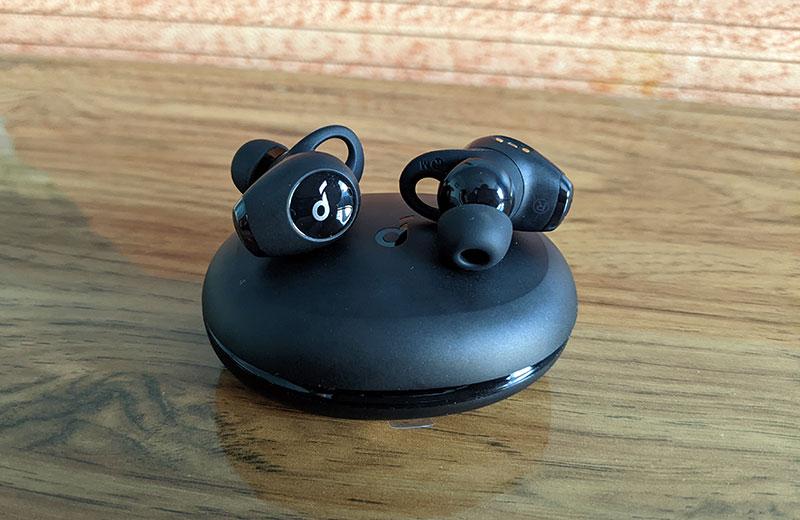 I was pleasantly surprised by how loud and clear the voice of the interlocutors sounded during conversations. My voice was also fairly clear, although a bit harsh at times. Several friends have reported the same problem to me when making Skype video calls.
Using the headphones outdoors in strong winds did not give the best results. My friends complained about the muffled sound and background noise blocking my voice. The microphones showed poor wind resistance. However, here it is worth remembering about the cost.
Autonomy Soundcore Life Dot 2 NC
The Anker Soundcore Life Dot 2 NC are excellent in terms of battery life: in my tests they lasted about 7 hours on a single charge or 5 hours with ANC enabled.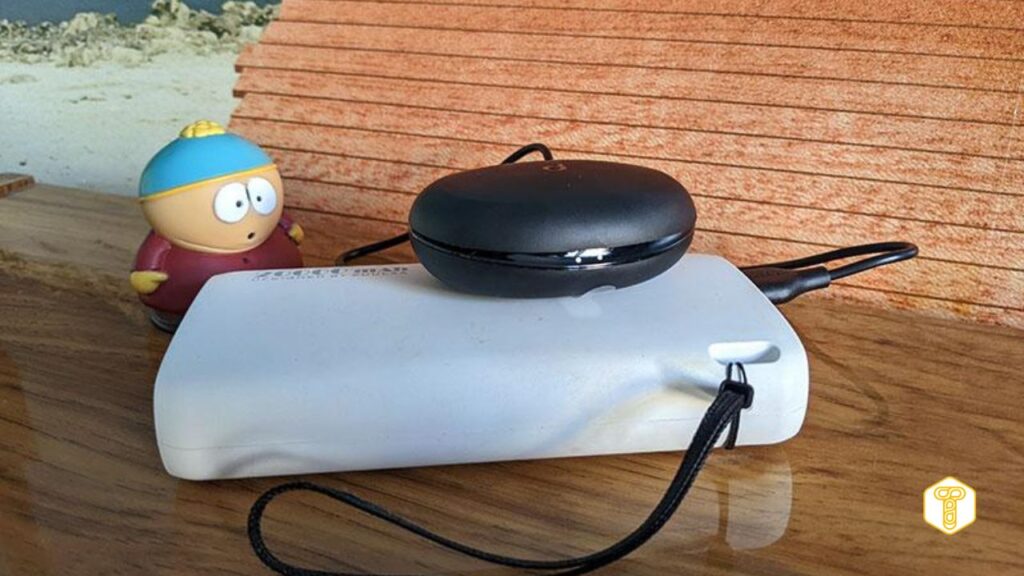 The battery in the charging case provides an additional 30 hours of listening time. By comparison, that's almost double the Huawei Freebuds 3i at a similar price. In fact, battery performance with ANC enabled here is on par with the more expensive AirPods Pro .
This is enough to spend several days with your favorite music without having to charge the case. When it comes to recharging, it will only take you about two hours to charge the battery case from 0 to 100%.
Soundcore Life Dot 2 NC also has fast charging technology, which in 10 minutes in the case gives the earphone 1.5 hours of work.
Outcome
If you're looking for a relatively inexpensive yet functional pair of wireless earbuds, the Anker Soundcore Life Dot 2 NC will fit just about every need.
There's a powerful, pleasant bass that doesn't overwhelm vocals or sound clarity. Active noise reduction with three presets adapted to different environments. And a well-designed companion app that lets you change the EQ, touch controls, and ANC mode on the go.
The battery life of Anker's Soundcore Life Dot 2 NC is nearly double that of the competition. Touch control is convenient, but not fully assignable, you have to choose "either / or". As for the price, the headphones offer enough in comparison with the competition and are free from many problems.
Is it worth buying ?
To be honest, you'd be hard-pressed to find a pair of similar wireless earbuds at the same price point and with the same comprehensive feature set as the Life Dot 2 NC. I advise you to buy them on trusted sites, for example, on the official website dr.head .
Anker Soundcore Life Dot 2 NC headphones review – video
[ays_poll id="37″]
ANC
,
anker
,
dot 2
,
earbuds
,
life dot 2
,
Noice Cancelling headphone
,
review
,
soundcore life dot 2
,
wireless
,
wireless earbuds
,
wireless earphones
,
wireless headphones
About Post Author