The Canon EOS R3 is a 24.1MP mirrorless camera with Eye AF. The resolution is not too high, but the R3 is ideal for shooting video thanks to its support for 6K/60 fps.
The EOS R3 is also Canon's first camera to feature a back-illuminated multi-layer CMOS sensor that delivers 30 fps continuous shooting. On the other hand, the 45MP EOS R5 costs a lot less. Does it make sense to take the R3 for advanced autofocus technology?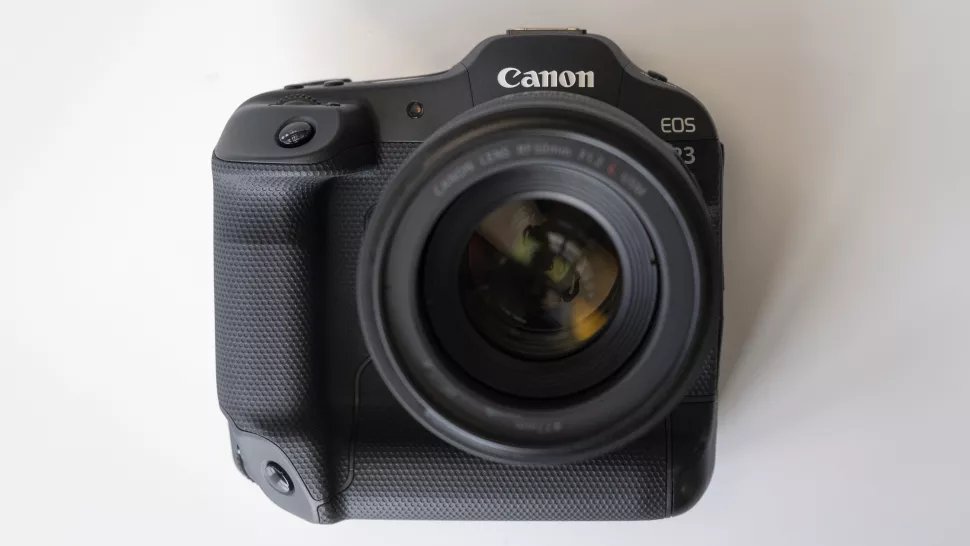 Specifications Canon EOS R3
| | |
| --- | --- |
| Type | Mirrorless |
| Sensor resolution | 24.1 MP |
| Matrix type | Multi-layer back-illuminated CMOS sensor |
| Lens mount | RF |
| Memory cards | Two slots: CFexpress type B and SD UHS II |
| Battery | LP-E19, 620 photos or 2 hours 15 minutes 4K/30p video |
| ISO | 100 – 102400 (expandable to ISO 204 800) |
| Burst shooting | 30 fps or 12 fps with mechanical shutter |
| Stabilization | Equivalent to 8 exposure levels |
| Focusing | Eye-tracking autofocus |
| Display | LCD screen Clear View LCD II 8.01 cm (3.2″), approx. 4.15M dots |
| Viewfinder | 0.5-inch OLED EVF, 5.76 million dots |
| Communication and connections | WiFi and Bluetooth |
| Video Resolution | 6K RAW 60p, 4K 120p |
| Dimensions and weight | 150×142.6×87.2 mm, 812 g (1015 g with memory card and battery) |
| Price | 6 thousand $ |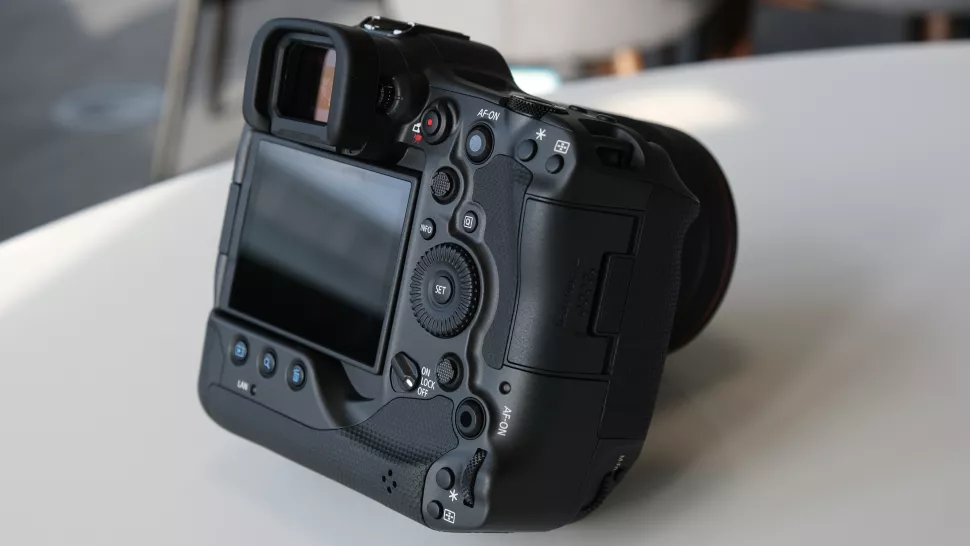 Read Also: Sony A7 IV Review: Powerful Hybrid Rolling Shutter Camera
Design and management
The body of the Canon EOS R3 is huge, and it seems that this is a mixture of mirrorless and DSLR camera.
Like the 1DX Mark III, there are keys for both portrait and landscape shooting, including a shutter button and joystick. Despite the large body, the weight is relatively small – 1015 grams with a memory card and battery. The same 1DX Mark III weighs 1440 grams. The grip is huge too, and the EOS R3 is comfortable to hold even with a large telephoto lens like the Canon RF 70-200mm f/2.8.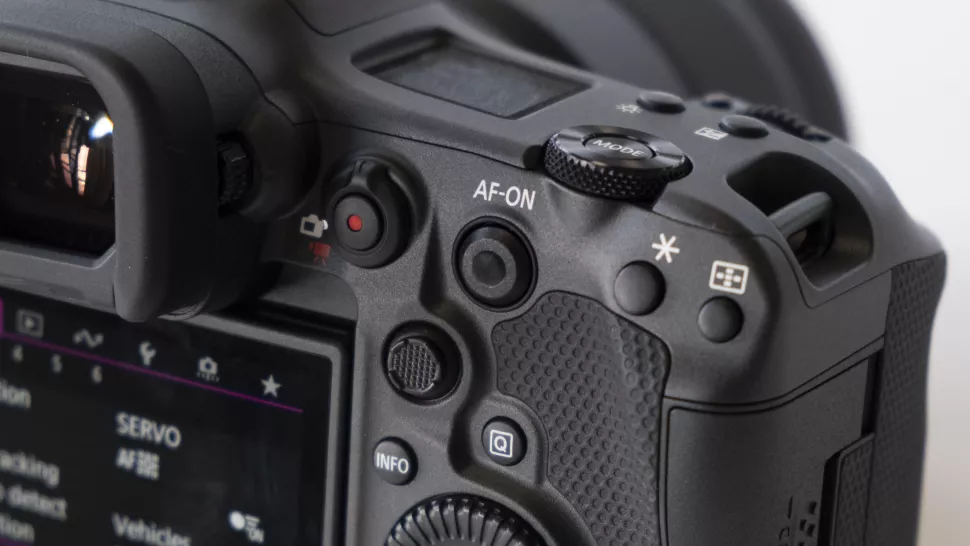 The EOS R3 has plenty of control dials and keys, and you don't have to use the display to shoot. The layout is similar to the 1DX Mark III – there is even the same smart selector with an infrared sensor, which is a more convenient alternative to a conventional joystick.
A separate key allows you to quickly switch between photo and video modes with different settings and menus. True, the menus are the same as on older Canon models, and less convenient than the latest cameras from Sony, Nikon and Panasonic.
Display and viewfinder
The Canon EOS R3 has a 3.2-inch 4.15 million-dot touchscreen display, nearly twice the size of the R5.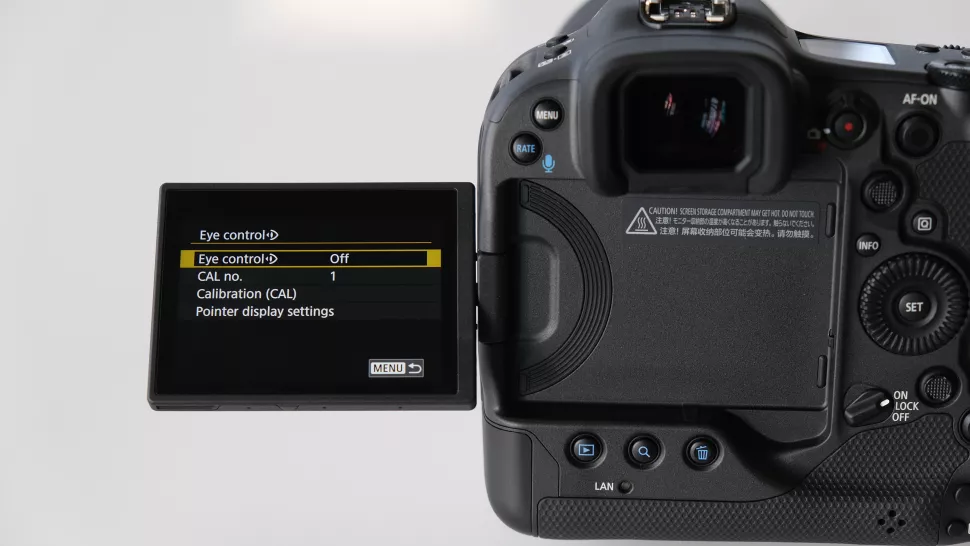 The screen is ideal for navigating through menus and viewing photos, and is much more comfortable than the displays on most other cameras. The screen also rotates, allowing you to shoot from any angle or vlog, although the R3 is a little heavy for the latter task.
At the top of the EOS R3 is an OLED viewfinder with a massive 5.76M-dot resolution and a 120Hz refresh rate. It doesn't compare to the A1's 9.4M-dot 240Hz viewfinder in terms of performance, but the difference is almost invisible in actual use.
Camera autofocus
One of the most interesting features of the Canon EOS R3 is eye-tracking autofocus.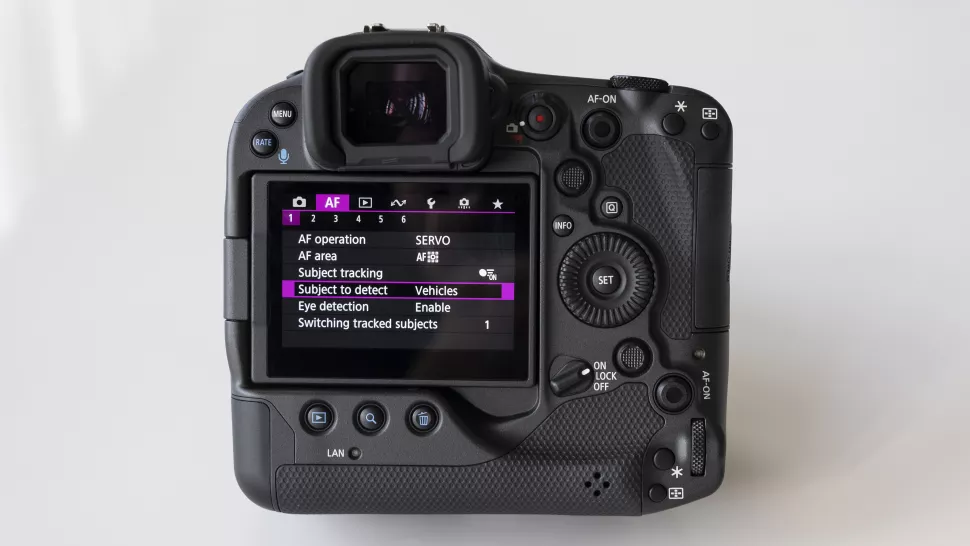 This autofocus allows you to select the subject of focus simply by looking at it. Eight LEDs analyze the position of the pupil and the direction of the user's gaze, after which the desired object is selected.
Moreover, you do not need to keep looking at one point – just "select" the desired object, and the camera will start tracking it. It is important that the function works even if you wear lenses or glasses. To get the most out of autofocus, you first need to calibrate it.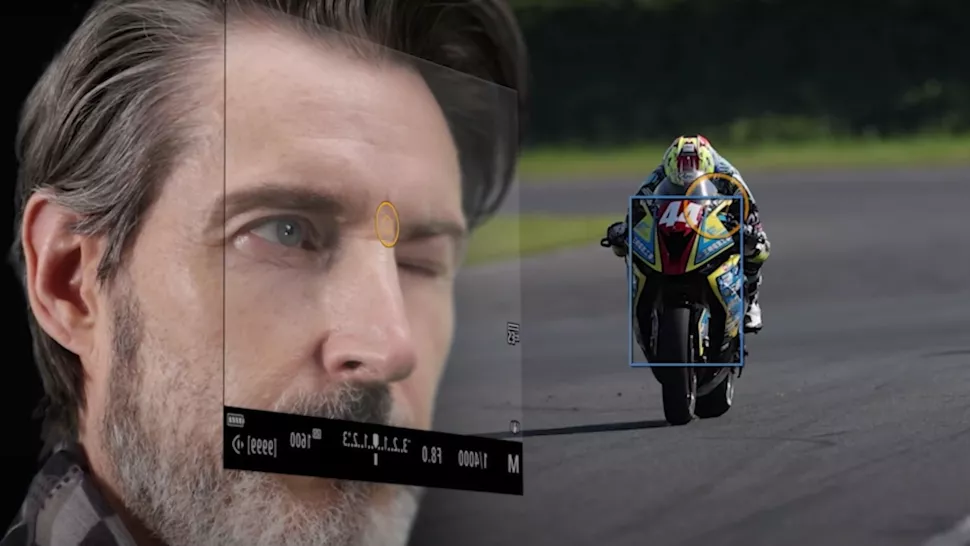 Camera Features
The Canon EOS R3 is capable of shooting at unimaginable speed.
Shutter speeds can even be as fast as 1/64,000 second, which is not available on any other camera on the market. The continuous shooting speed reaches 30 fps, or 12 fps with a mechanical shutter, and the saving is in RAW format without compression.
The clipboard is also large – according to Canon, at 30 fps you can record up to 150 shots on an SD UHS II or CFexpress memory card. With a mechanical shutter, over 1000 RAW photos will be recorded.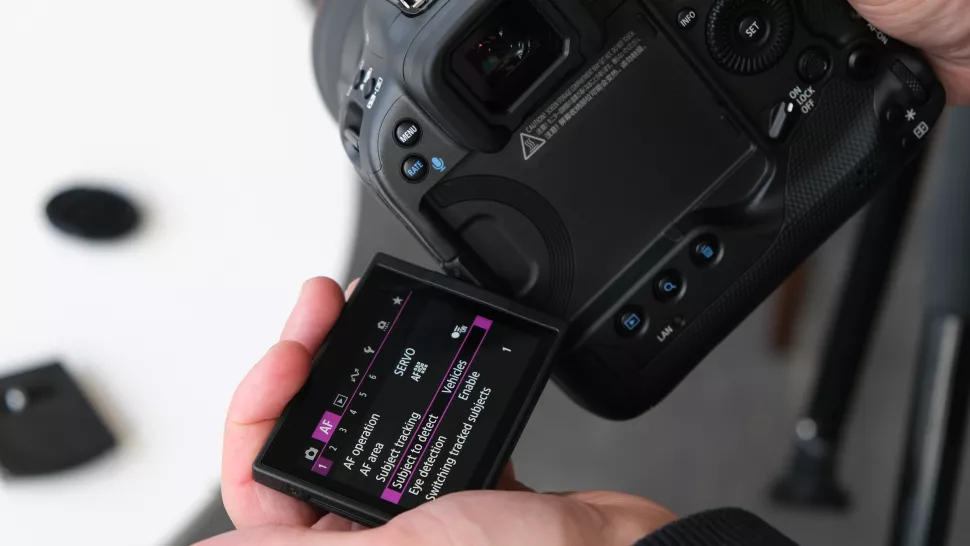 Dual Pixel autofocus also handles these speeds, so there will be no blur in the images. Determination by eyes and face works quickly, although it is more reliable with people than with animals and birds. EOS R can even track cars, but the feature is intended more for racing cars.
The R3 is best suited for shooting sporting events – the focus is almost always adjusted correctly, and blurry shots are not left. For bird photography, the A1 is better, but the EOS R3 outperforms most other models in this regard.
The Sensor Stabilization System (IBIS) supports eight stops of jitter correction, more than any competitor. Sharp photos are obtained even with a short shutter speed when shooting in the dark, and the "rolling shutter" is only when panning or shooting fast-moving objects.
Photo quality
Despite not having the highest resolution of 24.1 megapixels, the EOS R3 is one of the best cameras from Canon for taking photos.
The dynamic range is incredibly wide (13.3 stops), surpassing even the EOS R5, so you'll have plenty of room to edit your RAW files. JPEGs also look great thanks to their high definition and lack of noise.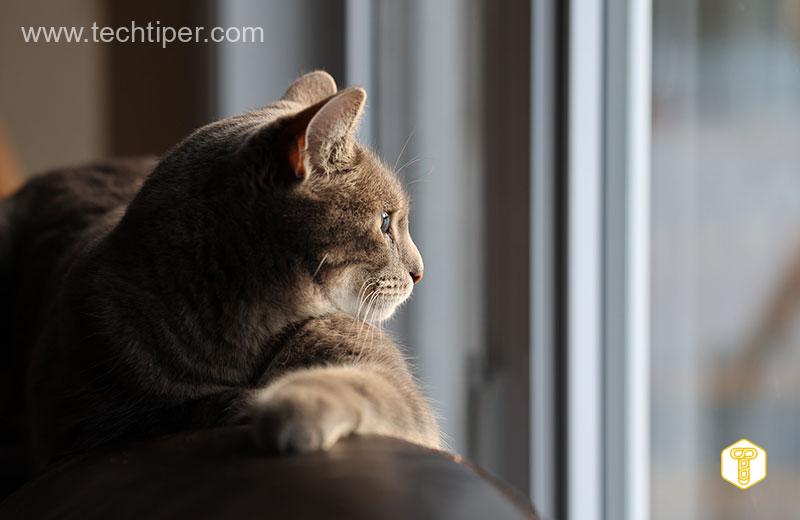 Canon's cameras are still the best when it comes to color - skin tones and other colors are accurate and natural, although there is a slight shift towards warmer tones.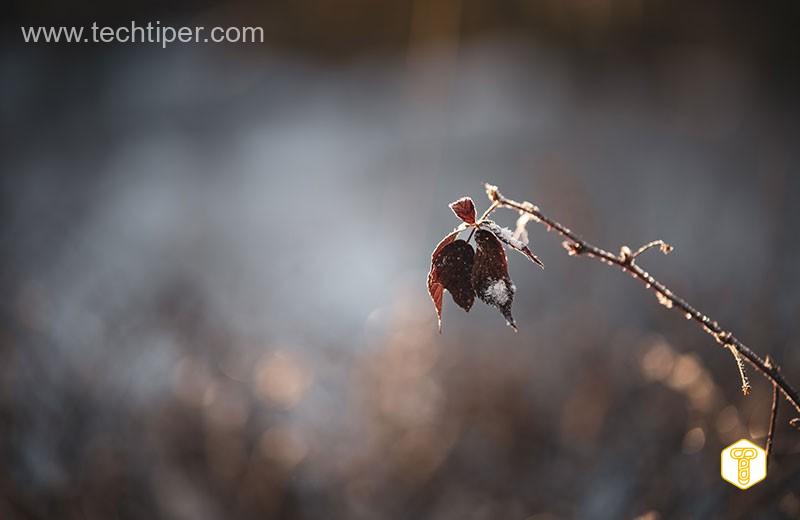 The Canon EOS R3 excels when shooting in low light – there is almost no noise up to ISO 3200, and the dynamic range remains wide. At ISO 12800, there is also not much noise, and you can get good photos even at ISO 25600.
The main drawback of the EOS R3 is its 24.1MP resolution, especially when compared to the 45MP EOS R5 or the 50MP Sony A1. With the last two models, you can shoot some bird or animal from a distance, and then enlarge and crop the picture. The R3 is much more limited in this regard.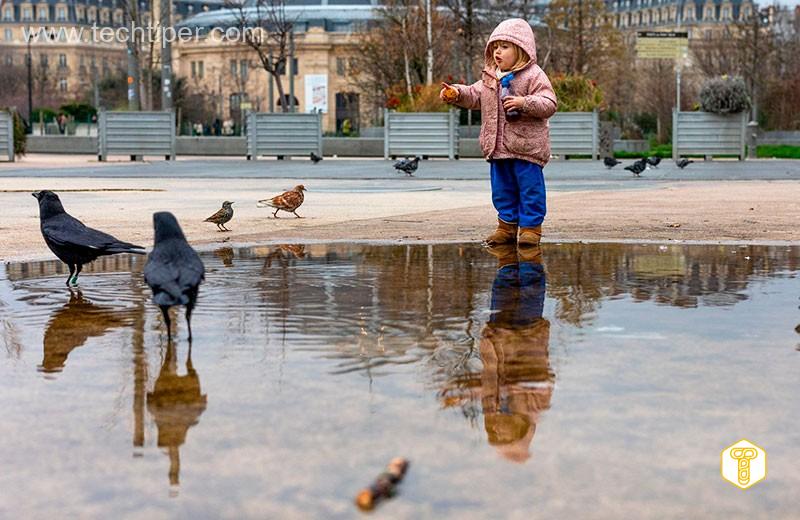 Read Also: Sony FE 16-35mm F2.8 GM lens SEL1635GM review
Video quality
The Canon EOS R3 is not only ideal for shooting sports events, but also video. Shooting is available in DCI 6K RAW up to 60 fps, as well as 4K / 120 fps, but you need a CFexpress memory card, SD-UHS II is too slow for this.
The R3 does not have the same severe heating restrictions as the R5 or R6. Regular 4K has no limits at all, and in 6K RAW and 4K 60p you can shoot no longer than an hour. Recording 4K/120 fps can last no more than 12 minutes, but this is usually enough.
The high ISO also contributes to high quality, the device is suitable for indoor video recording. Skin tones and color gamut are accurate, even in low light. The EOS R3 supports Canon Log 3 and PQ formats, as well as RAW and RAW light, so the dynamic range is maximized.
Dual Pixel autofocus works great, as does eye tracking. Sometimes the system is fixed in the background or on an unnecessary object, but the problem is not serious. Unfortunately, eye-tracking autofocus is not available when shooting movies.
Built-in stabilization is only suitable for handheld work in a calm state – in other situations, it is better to use gimbal suspension. There is also a "rolling shutter", although the effect is not as noticeable as on the R5.
Canon EOS R3 autonomy
Canon's EOS R3 uses the same LP-E19 battery as the 1DX Mark III. The battery lasts for 620 shots or 2 hours and 15 minutes of 4K/30p video.
You can install two memory cards for file storage: SD UHS II and faster CFexpress type B. The hot shoe supports flashes from various manufacturers, including Canon's Speedlite, as well as other accessories. In this regard, Canon has finally reached the level of Sony and Panasonic.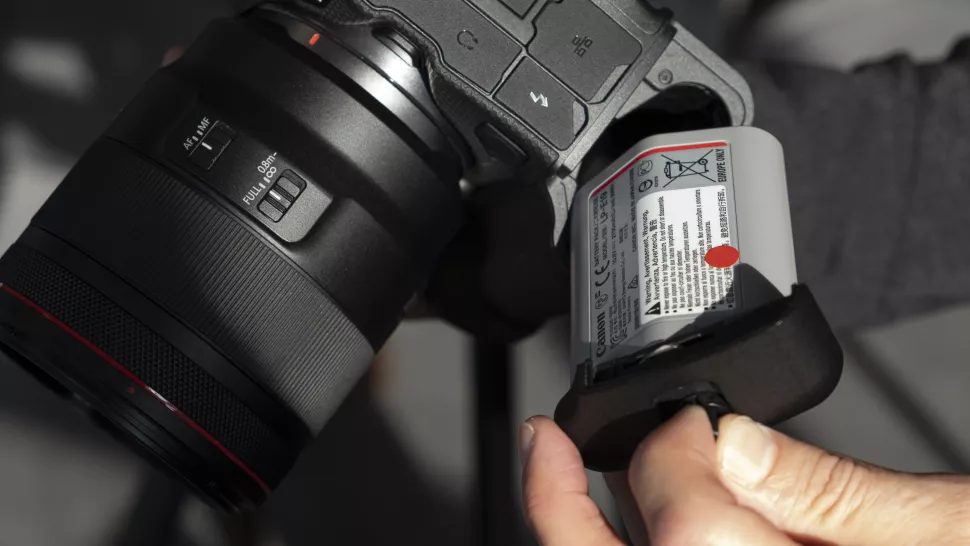 The micro-HDMI port is not well suited for video shooting – a strange decision from Canon, given the R3's large body and the ability to accommodate a full connector. There's also USB-C for data transfer and camera charging, although you'll need an additional accessory to recharge while shooting.
Outcome
The Canon EOS R3 is a mirrorless camera with tremendous shooting speed, high video quality, but not the highest sensor resolution. It is suitable for shooting news or sports events – for other users, it is better to take the Sony A1 or Canon EOS R5.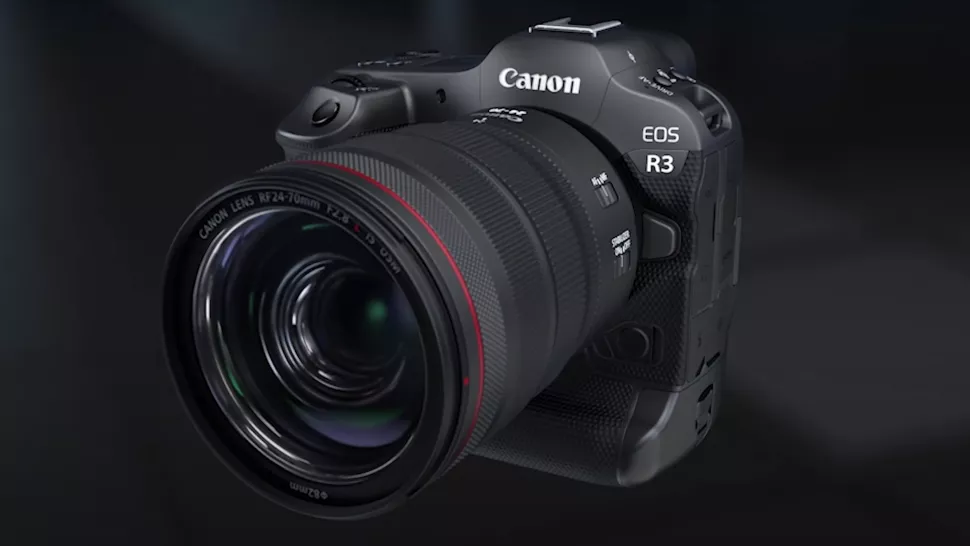 Nevertheless, in terms of video, the R3 is Canon's best, which few people expected. Although there is no support for 8K, like the R5, shooting 6K / 60p is possible, and the temperature restrictions are negligible. Motion-controlled autofocus is completely unique – it remains to be hoped that it will gradually appear on cheaper models.
Is it worth buying
Canon's EOS R3 is the ideal choice for professional shooting of sports events or events with a large number of people. The only thing that scares me is the high price.
Canon EOS R3 is a first-class tool for professionals. Whether you're shooting sports, weddings, portraits, pets, or the news, 30fps photos and 6K RAW video mean you'll never miss a moment or detail.
Advantages and disadvantages
Benefits
Comfortable grip
High shooting speed
Reliable autofocus
Superior video quality
Unique autofocus technology
Disadvantages
High price
Low sensor resolution
Eye AF is not always accurate
---
About Post Author