Google TV fans had to be patient. As you can see, it pays off, because the giant decided to introduce user profiles to its application. The first Chromecast with its own interface was launched in 2020. Only now has Google tried to switch between profiles.
Google TV with the update
Profiles on Google TV are rolled out via server-side updates. Therefore, if you do not have the option of creating profiles yet, try to update the system software of your TV, which supports the system from Google. In addition to Google TV users, Chromecast owners will also have access to create profiles.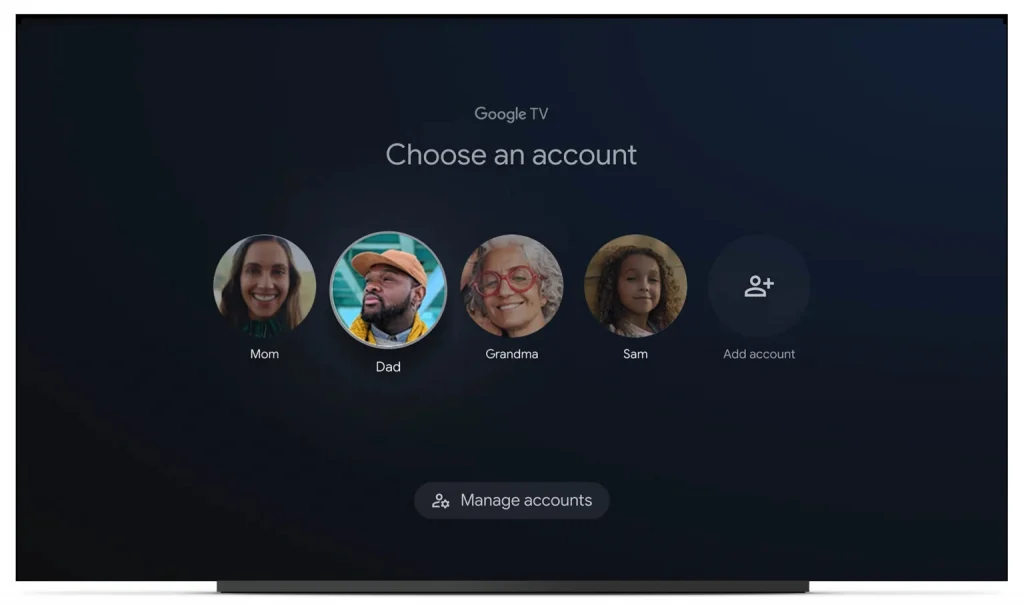 How do profiles work?
As in any other application that has the ability to create a user profile. Google will not reinvent the wheel, but the function will certainly be useful for people who want to have order in what they recently watched. The very preparation of the function seems to be correct, although it is difficult to break something in such a trivial function. However, it is worth mentioning that adding an account is very quick and easy!
Read Also: Google ecosystem under construction 
How to add a new profile to Google TV?
Nothing easier! Just follow the instructions below! It is also worth noting that Google informs that if someone wants to use a work or school account, some services may not work!
On the Google TV home screen, in the upper-right corner, scroll to your profile picture or username
Select your name then + Add account.
Select add account
Sign in with the Google account you want to add
Select the streaming services you want to use with this profile.
If any of you want to delete your account, you must take into account that the device will be reset to factory settings. Google also informs that so far not all TVs have received a new update. This one will appear on more and more devices later this year.
Source: support.google.com