How to recover snap days? This is one of the most frequently asked questions on the part of users of the popular sprite application. What are the snap days and, above all, how do you get them back when they expire? Relax – there is a chance to get them back.
What is Snapchat?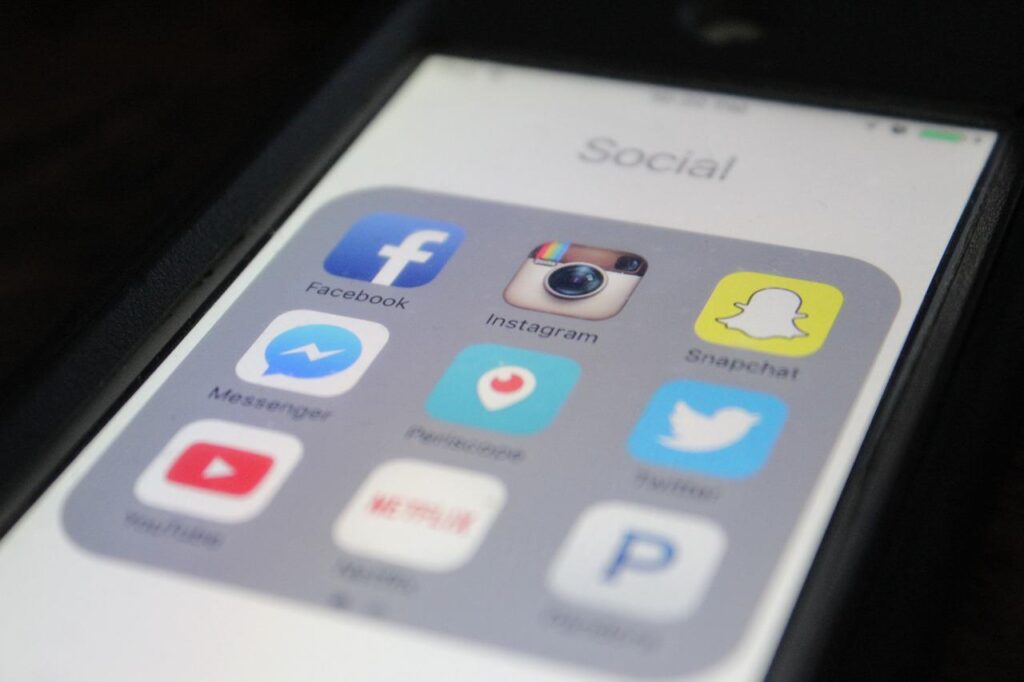 This mobile application was created in 2011, which allows you to send photos and videos. The service offers a large number of filters that are applied to the face. In addition, you can control the speed of video recording and whether the video has sounds or not.
At the moment, you can find a lot of possibilities in the application. With each update, you can find more additions that make the user can simply do even more. For fans of computer services, unfortunately bad news – on Snapchat's website, unfortunately, you cannot browse resources the same way as on your phone.
What is the Snapchat phenomenon? It's an idea to send photos and videos that are temporary because they just disappear after a certain period of time. What about screenshots on Snapchat? If someone does, you get notified immediately. Of course, you can also chat on Snapchat via text chat and voice messages.
What are the snap days?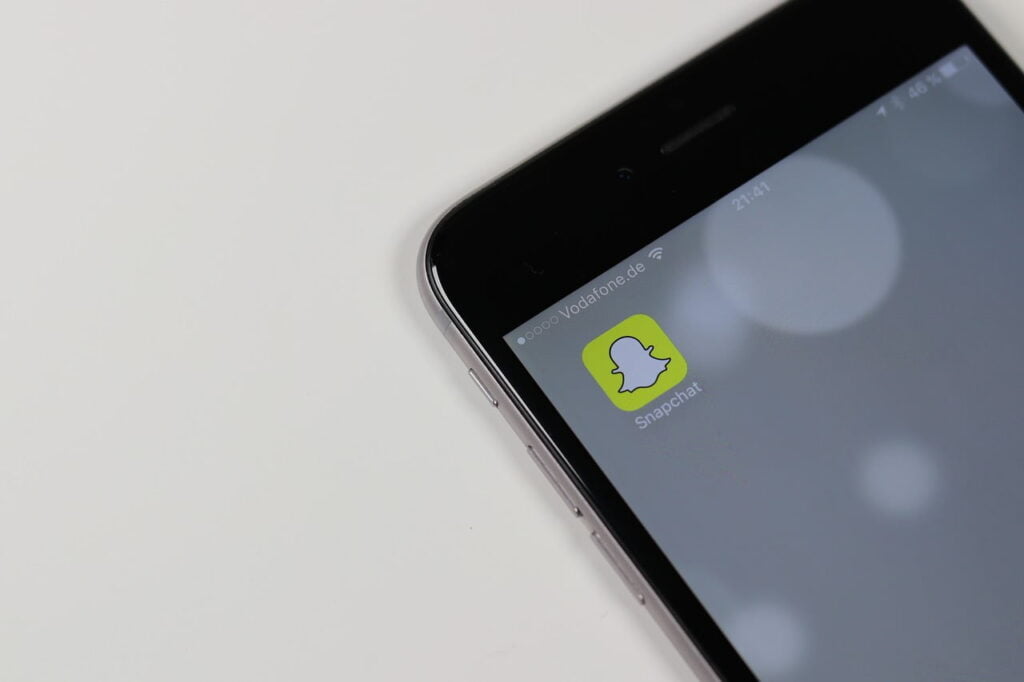 One of the key features of Snapchat is the days. What is it about? It all depends on the relationship with other users – if you regularly send a photo or video to a specific person for several days in a row, then there was the so-called pass. Then flame icons will appear next to the person's name. This will symbolize the hot relationship that exists between you, as indicated by the constant exchange of snaps. In addition to the icons, next to the nicks, you will also see the number of days of the joint streak.
The snapstreak extension time may come to an end. How can you tell it? An hourglass icon will appear. This is information that the fire icon will soon disappear. What's the streak rule? Friends must send each other a snap within 24 hours for it to continue.
What if you fail to send the snap to the person in time? Then it actually comes to a point where the days disappear. Of course, in the case when the days were few, then it is definitely not a big loss. However, despair can occur when you have actually worked for an impressive result for a long time. And this is where the main question arises – is it possible to recover days on the snap? Yes, and it's not that hard!
Read also: How to shoot Instagram Reels and Stories with both cameras
How to recover days on Sapa? Is it even possible?!
There is no great philosophy here. After entering the Snapchat app you should:
click on Bitmoji in the top left corner.
Select the gear icon. This way you will be taken to the settings.
Find a bookmark Support.
Choose I need help.
After that, you will be taken to the website where you can complete all the formalities.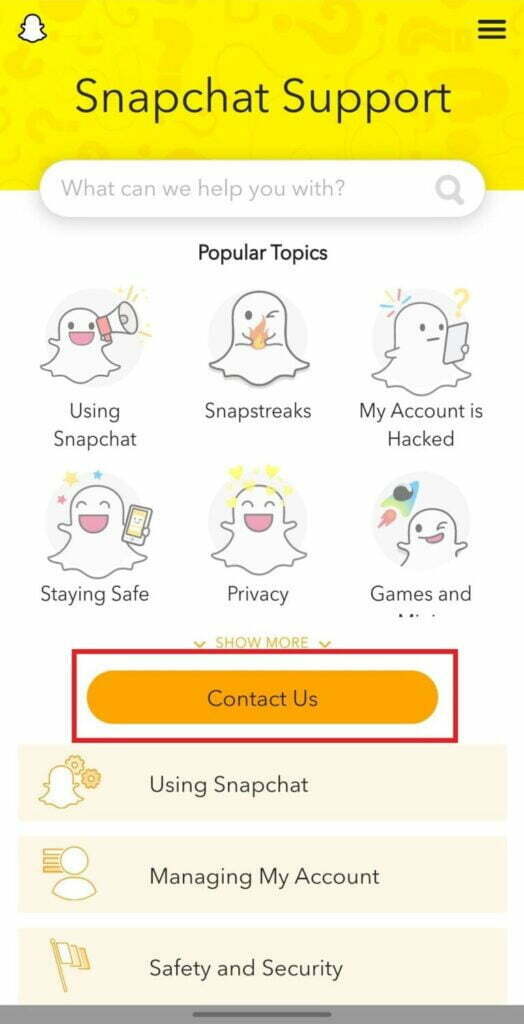 The button will appear Contact Us.
From the list of topics displayed, select I lost my Snapstreak.
Once selected, you will receive a short notice from the Snapchat team.
Then a form will appear for you to complete. You should complete it and expect to return days within the next few hours.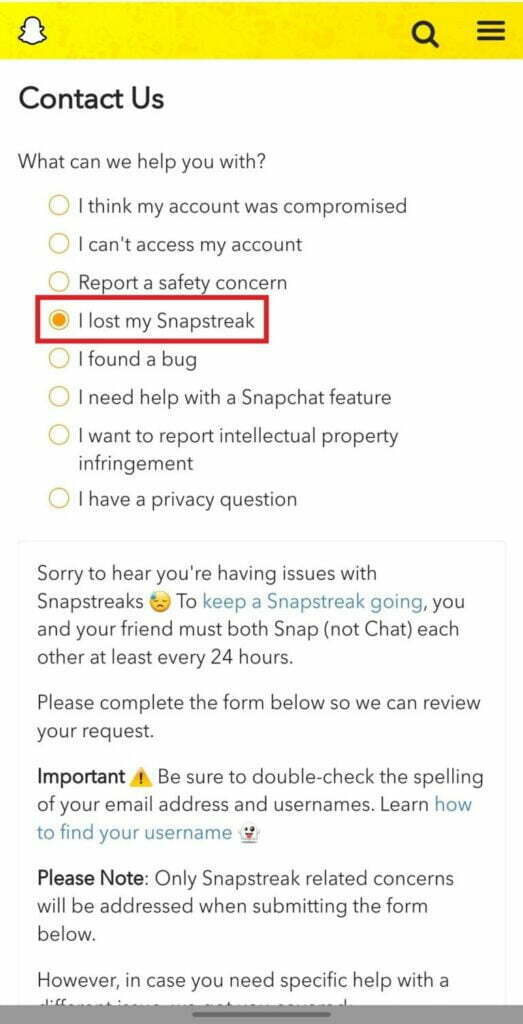 How to recover snap days? As it turns out, there is a rescue for this. This is by no means the most difficult task that will require a lot of exercise from the user in the settings. So, if you've actually lost your days on Snape, it's worth taking matters into your own hands and getting them back – because there is a chance for that.
About Post Author