Platform "Dual" feature opens the front and rear camera simultaneously, tool does not allow recording using social network filters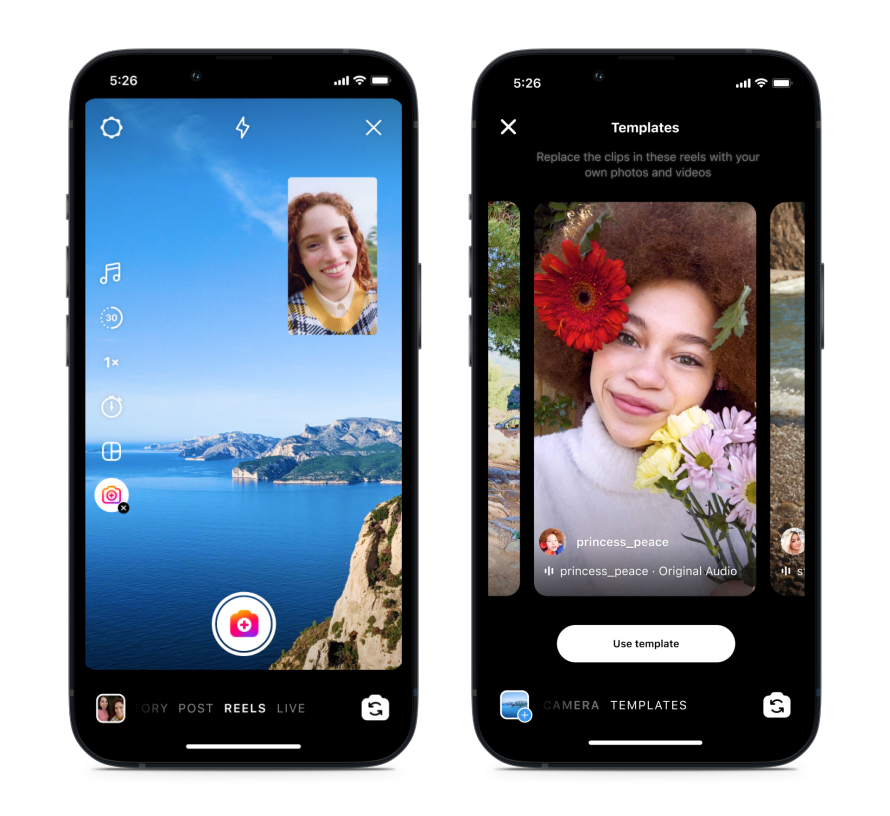 For a long time, Instagram users had to resort to external applications to film using the phone's two cameras. Now, however, the social network has implemented a tool that opens the smartphone's rear and front camera , allowing the person to register themselves and what they are seeing, simultaneously. Called "Dual", it can be used in the platform's Stories or Reels and can be useful to show the person's reaction to a scene or situation.
To shoot an Instagram Reels or Story with both cameras open, the back and front of the smartphone, follow the steps below:
Open the Instagram app and log in to the platform;
Open the "Story" or "Reels Video" camera, depending on what you are going to post;
In the side menu, tap on the "Dual" option (in the "Story" camera, you will need to tap the down arrow to open all the menu options). Ready, the front and back camera of the cell phone will open together on the screen;


If desired, alternate the larger image with the smaller one by tapping the icon with two arrows, located in the lower right corner of the screen;

Also, if desired, drag the smaller rectangle across the screen to change its position;

Record your Story or Reels and publish as usual.
Be aware, however, that when choosing the "Dual" option, it will not be possible to film using the platform's filters. After finishing recording, however, the user can tap on the glow icon, located in the top menu, and apply any of the available masking options.
Important: if the "Dual" option is not appearing for you, you will need to wait a few more days to use it. The tool is gradually being released to users.
Read Also: Instagram carousel: how to design to get high coverage
Feature arrived earlier at BeReal
The dual-camera recording feature launched on Instagram shortly after BeReal , an app that uses the same style of camera, gained popularity.
The social network, which navigates against other platforms, has a more "real life" proposal, with unfiltered and unedited images.
Every day, the application challenges the user to post a photo of what they are experiencing, at a random time chosen by the platform itself. Like Instagram's "Dual" feature, your camera records both the person's reaction and what they're seeing, and the recorded image is available until the next day, when it's time to post a new photo.
Despite its interface being very similar to the one adopted by Instagram, a differential of BeReal is that the platform only works with photos, but not videos.
About Post Author