Although they enjoy the reputation of reliable smartphones, sometimes they also need a reset. iPhones, because we are talking about them, can be quite human and sometimes need to start everything from scratch. But what does a factory reset do, does it erase all your data, and finally how to reset an iPhone – you'll find out later in this article.
How to reset an iPhone – when is it really necessary?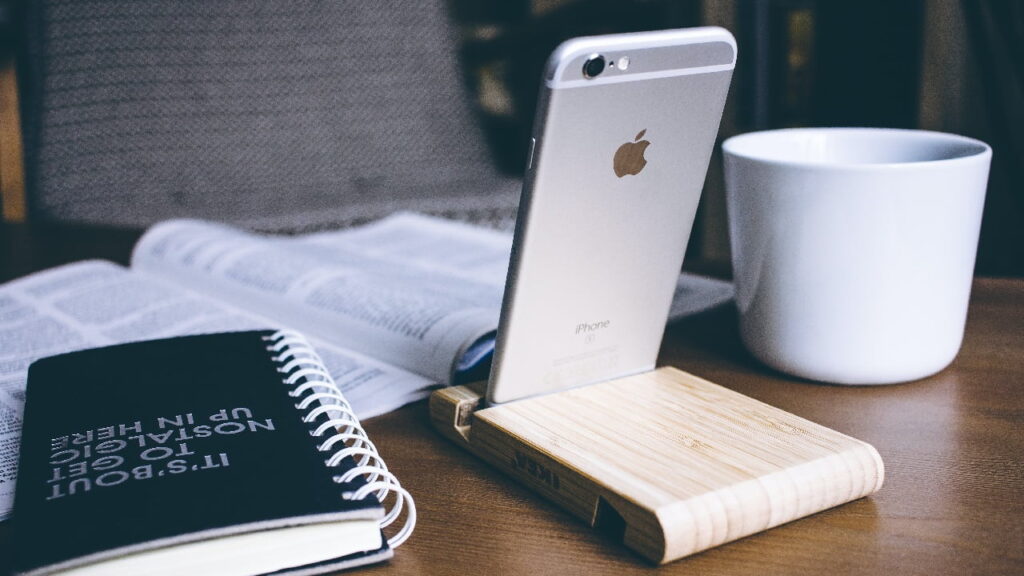 Not always the iPhone is gold , even when its housing is shining and nothing smartphone is alien to it. By this I mean that even the most ardent fans of Apple devices will slip away the sacrebleu when their smartphone starts to catch breath and stop keeping up with its user, who hides the idea of ​​slow life in his pocket every time he takes the phone out of it.
But the matter is much simpler than my clumsy metaphors. The problem is that smartphones work under heavy load. Few applications running in the background, constant data transfer, constantly connected to the network, some entertainment, creative work and even less business tasks. This is an example scenario. It may turn out that your model 's computing power will not be able to process mobile hyperactivity with such freshness as after the first launch. Which means that the smartphone will simply stop working smoothly and obediently as before. Then perhaps, like all of us, knowing how to reset an iPhone will come in handy.
Another possible situation is definitely more trivial and thus closer to my attempts at poetizing. It involves a change in the owner of the smartphone, e.g. in the case of sale. When we decide not to share our data and private files with the new buyer, then the easiest thing is to restore the factory settings and let the iPhone forget about all the boring things it has witnessed.
Will resetting the iPhone erase all data from it
There is only one right answer to this question, and that is – it depends. And it depends on how you choose to reset. The so-called hard reset with resetting all settings and contents of RAM and internal memory is a last resort. Before that, you'll find some other possible solutions to make your iPhone shine and preserve your data at the same time.
One such way will be to restore the default settings without deleting the files. However, if you also want to keep the factory settings, then it will be necessary to backup the iPhone, i.e. to create a backup copy of the data stored on the mobile device. Thanks to this, you will transfer all the information on your smartphone.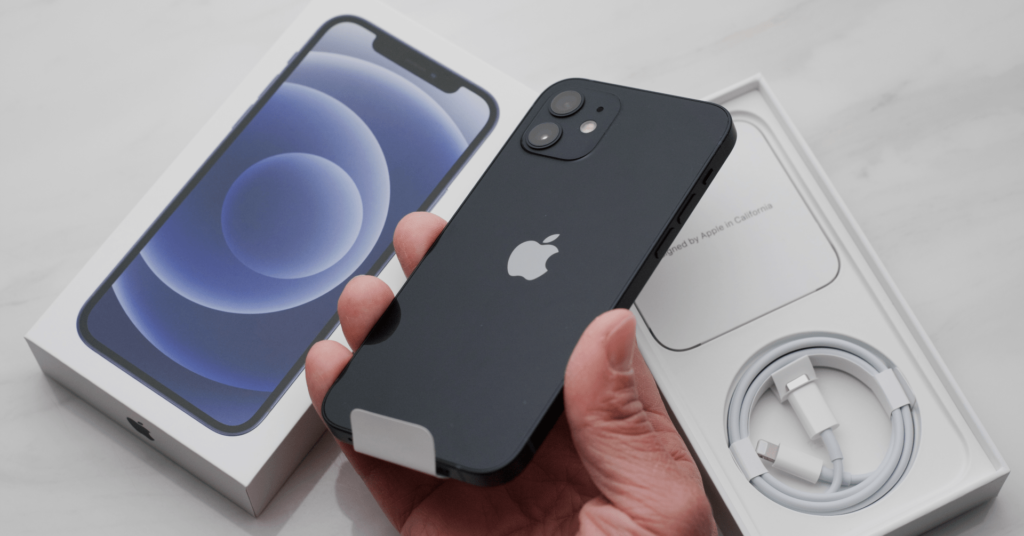 Memory backup, or how to reset iPhone without saving data
Backing up all your iPhone data is basically a must when you want to reset your storage, but it's also a great way to transfer information to a new smartphone model . To back up Apple smartphones, you can use several different methods. The ones recommended by the manufacturer are presented below.
The most convenient will be using a dedicated iCloud cloud . However, you must bear in mind that in this way you will not create e.g. copies of files located on third-party services, such as Google, as well as iCloud Music Library and content from the App Store. Copying the data itself is very simple. It is enough that:
You will go to your iPhone settings,
you choose iCloud
you will start the backup function.
The next iPhone backup methods will be based on a connection to a computer – either a compatible desktop and a Mac notebook or another PC or Windows device. In either case, you'll need a USB cable to connect your iPhone to your computer.
If you have a device with at least macOS 10.15, then you can use the Finder to make a backup. Otherwise, also on Windows laptops and PCs, you need to use the iTunes application. In addition, when you synchronize your devices with this program, you will also keep the data on it, such as your favorite songs. Also remember to encrypt the copy, thanks to which you can transfer virtually all data, even those from the Apple Watch . To perform a backup using a computer, you need to launch applications on the system and go to the Summary tab .
How to reset iPhone with buttons, aka soft reset
When we know how to reset an iPhone after data backup, no reset will be so terrible, regardless of its type and the level of interference with the content of the smartphone. We mentioned earlier about the options you have to choose from, now it's time to discuss them in more detail. As a rule, there are two main ways – one of them is the so-called soft reset, which is nothing more than forcing the device to restart.
This solution is used when the system hangs, when it does not respond to any commands and shows error messages. It allows you to instantly close all supported applications and background processes and reset the cache of programs currently in use. Simply put, it's the good old trick of any self-respecting computer scientist telling you to restart your computer when it catches some unspecified lag. For the most part it works perfectly.
Soft reset guide for iPhone 7, 8, SE, X and 11 series
To perform a soft reset, you will use the buttons on your iPhone for each model. The difference will be only in holding down the appropriate buttons in a specific order.
iPhone 7 series – the volume down button and the main side key, the so-called Sleep/Wake up
iPhone series 8, SE, X, 11, 12, 13, 14 or newer – first volume up button, then down button, then Sleep/Wake side button
Keep holding the last button until the Apple logo appears. This is a sign that the smartphone is about to turn off.
How to reset an iPhone to factory settings, i.e. hard reset from a smartphone
However, it may happen that the problems will not block you from using the device, but will definitely make it a nuisance on a daily basis. Which just means your iPhone will freeze and slow down processing. While theoretically this may seem like the lesser of two evils, in practice it is quite the opposite. This is due to the need to take more radical steps to deal with it. Such a scenario may result in a hard data reset. You can do it easily from the smartphone itself, provided that it still works.
Instructions for resetting data in a working device
Go to Phone Settings and go to the General tab.
Select Reset and run Erase All Content and Settings.
After clicking on this function, you will be asked to enter a code or password – depending on what you have set as a smartphone lock.
After confirming that you want to reset your data, the factory reset process will start, which may take a few minutes.
If you want to keep the current settings and files available on your phone, remember about the aforementioned backup. The action on how to hard reset an iPhone involves erasing all settings including network settings, keyboard dictionary, home screen, and location and privacy data.
Resetting the smartphone's memory from the computer
Contrary to custom, we left the two worst possible situations for last. One of them is the one where the phone works, but for some reason you do not have the lock code or password. The second, however, takes into account that the phone does not respond to any action at all, and therefore it is impossible to perform a hard reset from its level. In both of these cases, all we have to do is reset the iPhone using a computer.
Instructions for restoring default settings when the system is unresponsive
Of course, you'll need a USB or USB-C cable to reset iPhone using your computer. Thanks to it, you can connect to both macOS and Windows devices. It will also be necessary to know the password or passcode for the smartphone, which you will be asked for when connected. Next:
macOS 10.14 and earlier or Windows – open the current version of iTunes, go to the Summary tab under the Apple icon, click Restore iPhone .
macOS 10.15 and newer versions – launch Finder, select the iPhone icon from the sidebar, select Restore iPhone .
Instructions for restoring default settings when you don't have the code
Not knowing the code further complicates things, but don't worry. There will be a solution for that too. Before you connect your smartphone to Mac or PC, you will need to put your iPhone into recovery mode.
Turn off your iPhone that is not already connected to the computer.
Target the appropriate button: iPhone 8, SE, X, 11, 12, 13, 14 or newer – side button on the right side of the smartphone, iPhone 7 series – volume down key, iPhone SE 1st gen., 6s and earlier – round Home button.
Hold down the key appropriate for your model and without releasing it, connect the phone to the computer.
Do not release the button until Safe Mode starts.
Once you've succeeded, follow the instructions for a hard reset using a computer. And voila . I hope I helped in time before you decided to take more radical steps, like launching your iPhone into space. There are a lot of ways to reset an iPhone, and in 99% of cases, the methods I have described should allow us to use the device normally again.
source: own study, Apple
About Post Author