HTC returns to the market after a year, this time with a unique proposition, because the manufacturer's HTC Desire 22 Pro is the gateway to the Metaverse! This is the main feature advertised by HTC!
HTC Desire is back
Previously, the hugely successful smartphone maker promised to launch a Metavers-focused smartphone during MWC 2022 under the high-profile "Viveverse" branding. Today this phone has finally arrived. The successor to the earlier model is a mid-range phone, but with access to the Metaverse, which may attract some customers or fans of the brand.
HTC enters the Metaverse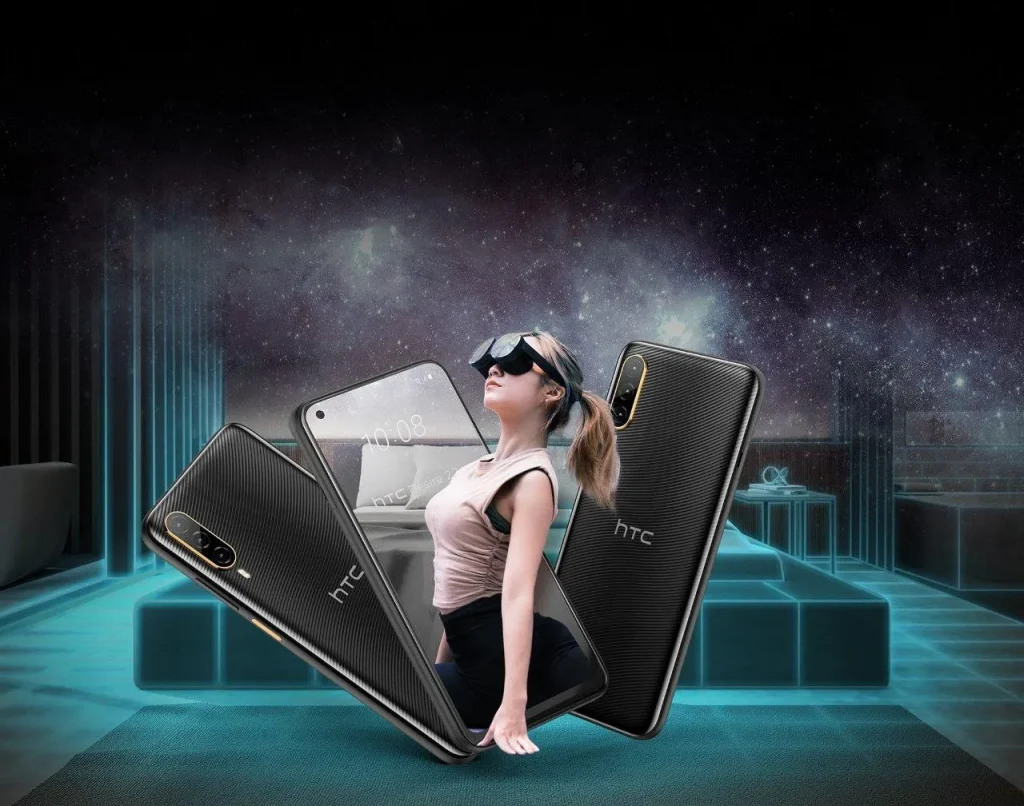 Desire 22 Pro was mainly promoted by the availability of the Metaverse. HTC promoted the feature by saying that HTC Desire 22 will provide an immersive experience in a world where physical and virtual connections are possible. The manufacturer also prides itself on the ability to run 2D and 3D content on an augmented reality device.
What does that mean? This is not known yet, because we have to wait for the first Metaverse availability tests in HTC desire 22 Pro.
It is also worth mentioning that HTC reports that their newest child works great with HTC Vive Flow VR glasses.
The new HTC Desire 22 pro is a unique combination of a powerful smartphone with a device that supports the VR world. Particularly noteworthy is the sensational screen, a powerful camera and the ability to use VIVE Flow glasses. The smartphone is the perfect partner for VR VIVE Flow glasses, opening users to new immersive experiences, such as meetings in virtual reality or private cinema anywhere, anywhere. HTC Desire 22 pro is a great proposition, regardless of whether we are looking for a phone for everyday use or we want to discover new virtual worlds

Shen Ye, product director at HTC.
HTC and blockchain?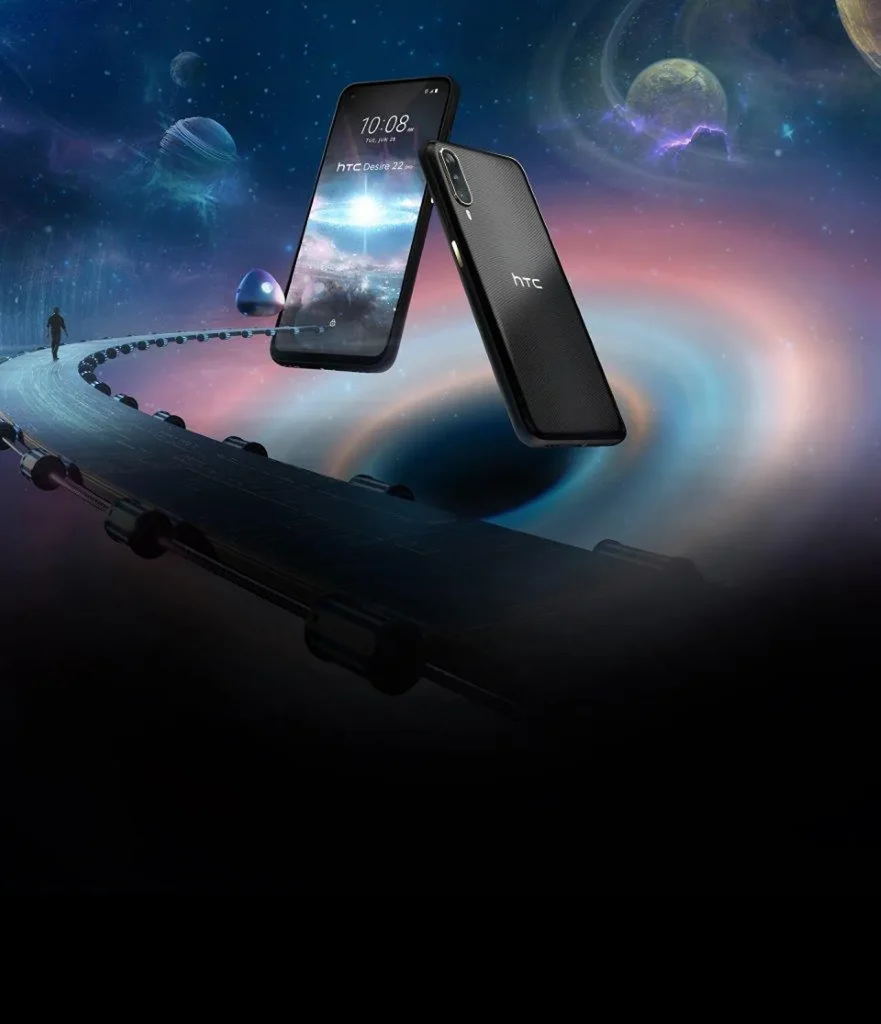 The phone also operates on blockchain technology, and The Verge noted that it is being advertised with a digital wallet for cryptocurrency management, including NFT to start with. However, it is possible that this functionality will be limited depending on the country!
Parameters at a glance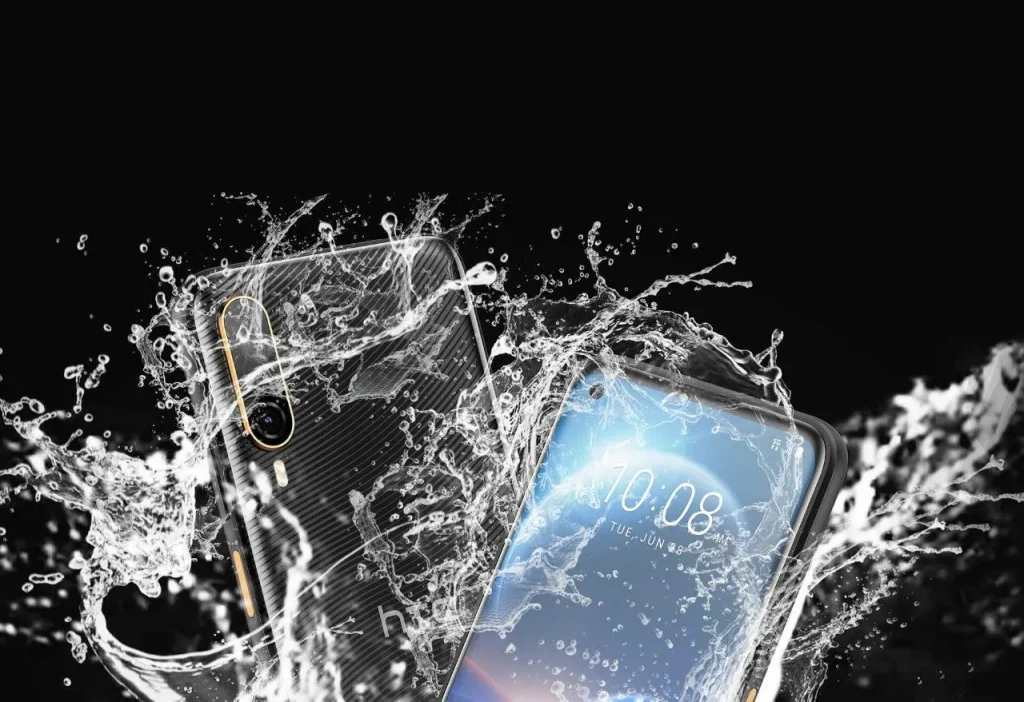 The smartphone from HTC is a typical mid-range phone. The device is equipped with Snapdragon 695. As for memory, the device has 8 GB of RAM and 128 GB of flash memory. The screen is a 6.6 inch FHD + panel that can operate at a frequency of up to 120 Hz.
There is also a hole in the screen with a 32-megapixel selfie camera in the upper left corner. The device runs on Android 12 and has an IP67 water and dust resistance class, supports wireless charging and reverse wireless charging, and is available in black and gold colors.
When it comes to prices, the manufacturer priced it at about $404 .
Source: HTC press release, The Verge
About Post Author