Internet Explorer is one of the cult programs of the last century. The 90s were the times of Windows 95 and 98 and the era of Internet Explorer – any Internet browsing was in its infancy. IE then had no competition, and this began to appear at the turn of the century. These were specific times when Microsoft became a monopolist in many areas. However, the later period strongly verified the fact whether Internet Explorer was liked by users. Chrome took over the palm of precedence, and IE fell into the abyss, until finally, after 26 years of existence, it was officially slaughtered.
The Beautiful Era of Internet Explorer – a brief history
The era of Internet Explorer began in 1995 – the browser appeared as part of an add-on package for Windows 95. In subsequent years, the user could download the browser free of charge, e.g. in the form of a service add-on. Not surprisingly, at a time when IE had virtually no competition, it had gained about 95% of the market share by 2003. An interesting fact is that early versions of the browser were even available on Macintosh from Apple!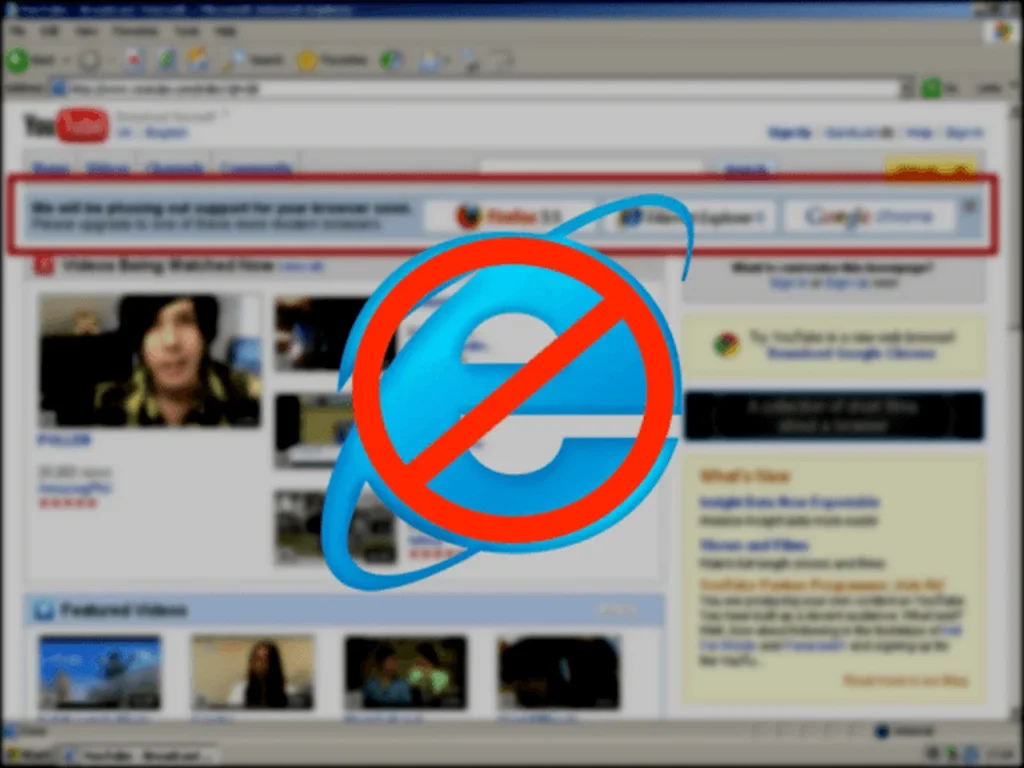 The following years saw the priority given to Firefox and finally to this day Google Chrome. This had to do with the emergence of mobile systems and smartphones. Microsoft slept through the opportunity and let go of the release of the browser for this market, which completely killed its market share.
On March 17, 2015, Microsoft announced that IE would be replaced by the Edge browser in Windows 10. Internet Explorer 11 has become the final version, and the company has announced that it will not release any more updates. Interestingly, at that time Internet Explorer had as much as 25.44% market share and occupied the second place. However, increasing and better competition quickly took away its users. Full browser support ended on June 15, 2022. It was just a few days ago that the era of Internet Explorer ended.
Currently, the market share of Internet Explorer is estimated at about 0.38% – if we take into account all platforms (including mobile). As for computers, then here this result is 0.97%. This is still a large percentage, so you can only thank the Redmond giant for finally deciding to beat the browser.
Read Also: How do I turn off notifications from websites in Chrome, Firefox and Microsoft Edge?
Internet Explorer introduced me to the Internet, but it is dangerous to use!
Internet Explorer was the place that introduced me to the Internet in the mid-nineties. The first websites I watched were nationwide portals such as Onet. Those were the times when you sat on the Internet for literally a few minutes, and the connection took place to the accompaniment of the iconic sound. Prices per unit were very high at that time.
That time has passed, as has Internet Explorer. Many users using an old browser do not know that such a program can be dangerous for their system and data. IE is not updated with additional security, which makes it easier for cybercriminals to get through. For example, we recently had ransomware called Magniber created on IE, which allowed attacks to be carried out on unaware users.
In addition, developers who have been creating websites for several years test them on browsers with a Chromium engine, e.g. Google Chrome. Websites are not checked on archaic programs such as Internet Explorer and often the user tests such a site himself, exposing himself to attacks by cybercriminals who can take advantage of emerging vulnerabilities.
Internet Explorer even became famous for vulnerabilities that appeared already in the days when it received updates. The user could access the website, after which his computer could not turn on anymore, because the "virus" infected the system. Such stories were the order of the day. You have to imagine what might happen when IE hasn't been updated for a few years now – it's scary to think!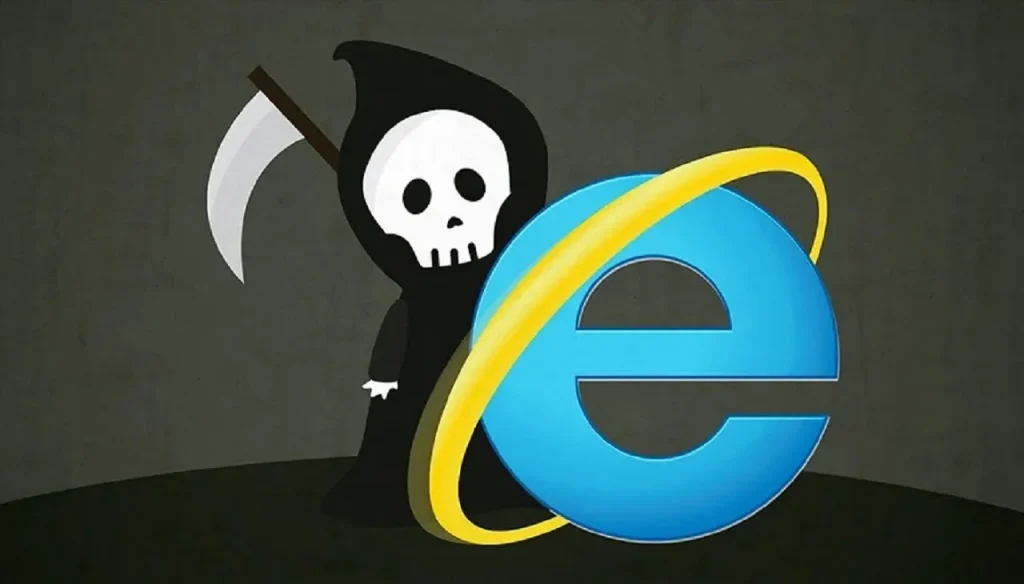 Internet Explorer was the place where many of us first discovered that we can find practically anything on the Internet, but that's it. The era of Internet Explorer is over – what after it?
Read Also: Ranking of web browsers 2022
The era of Internet Explorer is over – to the next?
The answer to the question contained in the title of the paragraph can only be one – Microsoft Edge! The era of Internet Explorer is over, but the new browser includes a special IE mode, also for companies that are reluctant to change programs. It enables so-called backward compatibility of legacy business-critical websites or applications. It is also a great solution for individual customers. It allows you to run in Edge older websites that worked in Internet Explorer, and which do not work on Chrome or Firefox.
Microsoft promises that if your apps and websites loaded in IE 11 without any problems, then they should work in Microsoft Edge. This is done by a dual engine that supports both older and modern websites. Point me to a browser that still supports the old ActiveX controls that have been a feature of IE since 1996!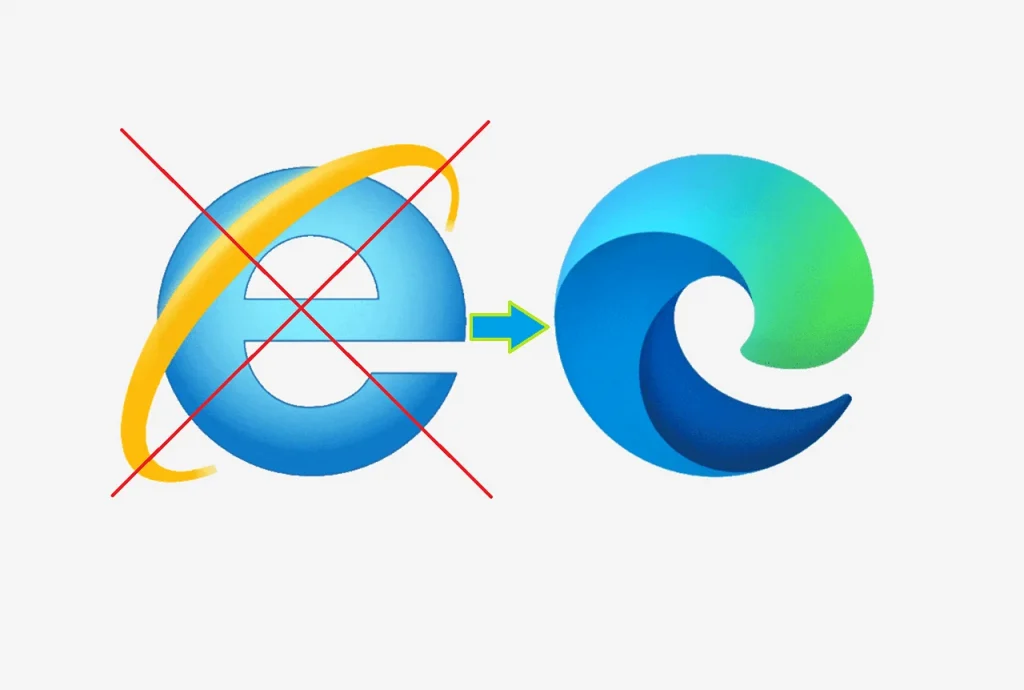 Interestingly, companies do not have to worry about losing this feature. Microsoft has promised that Microsoft Edge's IE Mode will be supported at least until 2029, giving it an eight-year runway to upgrade older applications to meet today's standards.
Of course, this is not the only argument for using Edge. The browser is very functional and includes, among other things:
Sleeping and grouping tabs – which will save computer resources and overcome the clutter of open sites,
Password Monitor – ensures the security of passwords in the network,
Easy management of progressive applications,
Collections – help in downloading content from websites,
Vertical tab function – makes it easier to read and see the titles of open pages.
I encourage you to use it – I have been doing it for two years.
Source: techradar
About Post Author