The new look of Gmail in the browser will no longer be optional and will become the one for all users of Google services. The company has started implementing the new look, which may take several weeks, so some users may not be forced to change for a while. However, sooner or later, the new look of Gmail in the browser will be the only and valid one. What's changing?
The new look of Gmail in the browser – Google is cleaning up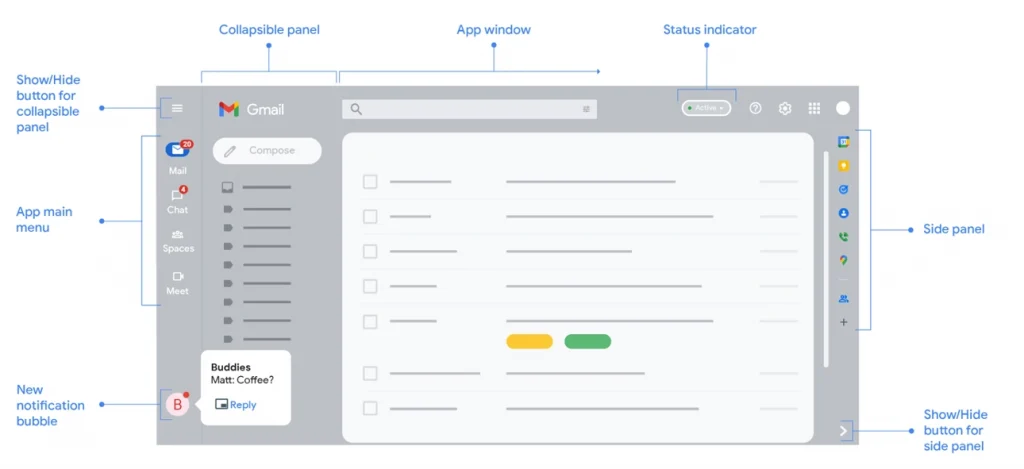 A global change of how Gmail is to be presented in the browser version has started. Google reported some time ago that their e-mail client changes its appearance, and users can test it. In Settings, you could switch to the changed look of Gmail in the browser, and now this one will be applied to everyone . 
And although the visual changes may not be too much, they will certainly annoy some of the users. Especially those who got used to the old look and just know where, what and how. Unfortunately, you will have to start getting used to it all over again.
The new look of Gmail in the browser is aimed at better integration with other applications from Google. So that everything is in one place, which is to facilitate and speed up the work itself. So you will be able to quickly switch between Google Chat, Meets or Spaces , although it was already available. Now it has to be more intuitive. 
The first "clash" with the new look of Gmail in the browser may be weird, but it sure is… consistent. On the left side you will get access to the menu that will allow you to choose the application you are interested in. Google Chat notifications will also look different, as they will appear in the form of "bubbles" . The side panel itself can be hidden and used only when we deem it appropriate.
You will be able to return to the old Gmail look for a while, but sooner or later Google will force the users to change anyway. If you haven't got the new Gmail look in your browser yet, you can try it out by clicking on Settings (the gear), where you should see the option "Try the new Gmail look" . It is worth doing it, since such a change will be a necessity anyway.
Source: Google
About Post Author